Clinical Pearls for Success in Esthetic and
Implant Dentistry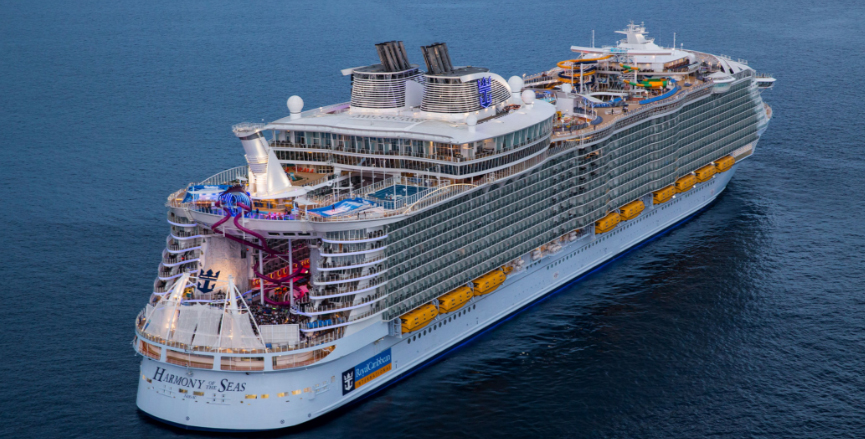 7-Night Western Caribbean Cruise Conference
Round-trip Ft. Lauderdale, Florida
December 9-16, 2017
14 CE Credits

Course Fees:
$895 for Dentists
$650 for Dental Staff
IMPORTANT NOTE: All conferees, their families, and guests must book their cruise within the University at Sea® meeting group through University at Sea® at 800-926-3775 or by registering online. This ensures our company can provide conference services and complimentary social amenities to all meeting participants and their guests. Thank you for your cooperation.
Faculty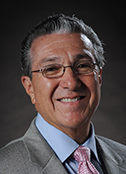 Marshall D. Fagin, DDS Prosthodontist
Dr. Marshall Fagin is a Prosthodontist and as an international lecturer and educator for over 35 years, he frequently updates his colleagues on the most recent advances in his specialty, including cosmetic and implant dentistry and on complex major crown and bridge cases. In 2013 he received the highest honor given by his local Dental Society, the coveted Frank Stone Award, for his many years of contributions to dentistry, dental education and to organized dentistry. In private practice, he is also a part-time Associate Professor at UB's Dental School.
He has conducted several "Hands-On" courses for dentists on "Anterior Esthetic Makeovers" at the school's Esthetic Dentistry Education Center and for the University of Florida School of Dentistry's Mastership Program in Fixed Prosthetics. He was voted by his colleagues to "Best Dentists in America" 2004/2005 and 2013, "Global Who's Who Man of the Year" in Dental Health 2008," Top Dentists" 2008/2014/2015 and was elected to faculty membership in the Honorary Dental Society Omicron Kappa Upsilon. He was awarded Diplomat status in the International Congress of Oral Implantologists in 1994 and is a Fellowship recipient of the International College of Dentists for his contributions to Dentistry.
Dr. Fagin also served on faculty for the Misch Implant Institute 1991‐1993 (Detroit, Michigan) and 2005‐2006 (Rochester, NY). Dr. Fagin has also lead many community initiatives to help those less advantaged to receive dental care, including 'Dentistry Smiles on Veterans Day', volunteering at the Good Neighbors Clinic and others, and recently to educate our colleagues about Victims of Domestic Violence and provide care for them.
Over the past 3 years, Dr. Fagin has played a leadership role in helping to increase public awareness of how the field of Prosthodontics can enhance peoples lives and has engaged Buffalo's Mayor Byron Brown to create a Proclamation for
Prosthodontic Awareness Week
each April. In 2015 Dr. Fagin coordinated the Dental School, Eighth District Dental Society, Dental Labs and Hygienists for a new Event:
"Dentistry Smiles on Veterans"
day with almost 200 volunteers, providing pro bono dental care for Veterans who have so selflessly given of themselves for us.
And through East Amherst Dental Center, their practice raises significant funds yearly for
Smiles for Life
, supporting
Camp Good Days
and the Garth Brooks Foundation for kids with cancer.
http://www.transformyoursmile.com
Our staff can assist you with all your travel arrangements.
Target Audience
Dentists, Auxiliary Staff
Program Purpose / Objectives
I.
NUTS & BOLTS OF IMPLANT TREATMENT PLANNING, FROM SINGLE TOOTH TO THE COMPLEX CASE:
REVIEWING TECHNIQUES AND NEW TECHNOLOGIES TO ACHIEVE PREDICTABLE SUCCESS
Part I
Utilizing the principles and digital technologies that contribute greatly to long-term success in implant treatment, you can alleviate a great deal of stress while contributing to significantly increased practice profitability. Get them on-board to maximize results in less time. Leave with new insights on a range of topics and confidence in overcoming challenges and creating long term Implant success with a TEAM approach. OBJECTIVES:
Transforming & understanding patient's wants and needs into case acceptance
Treatment planning from diagnostic wax-up to surgical template design while weighing multiple risk factors and their impact on success
The critical role of Sirona's Conebeam technology in diagnostic planning
Utilization of Cerec Omnicam for digital wax-up and seamless integration with conebeam for fabrication of precision milled surgical guide and ease of execution of implant surgery
Variables impacting implant selection
Identifying potential esthetic challenges and steps for success
To splint or not to splint?
Review of key occlusal concepts that impact long term success with both combination implants ‐ natural teeth cases and edentulous cases
Part II
Utilizing the principles and technologies from 'Implants ‐Part 1', learn how to apply these and other concepts and techniques for creating success and less stress in design, fabrication and delivery of prosthesis.
OBJECTIVES:
Understanding the role of provisionals and biomechanics for success in progressive loading
Learn temporization techniques in both fixed and removable cases, testing esthetics, phonetics, lip support, and how to create custom emergence profiles
Understand the significant impact of Cerec digital planning and milling for immediate placement of custom healing abutments and temporary crowns.
Learn how combining Cerec and conebeam technology for planning computer designed abutments and crowns, creates great fit and improved esthetic outcomes more quickly and efficiently with Ti-Base or Scan Body
Screw-in vs. cement-on?
Zirconia and Ivoclar-Vivadent's E-max abutments and crowns
Learn your options for improved removable fixation of complete dentures with Zest Anchor's R-Tx and F-Tx attachments
Learn treatment techniques including the digital world to:

Decrease chairtime and enhance outcomes
Create predictably accurate splinting
Aid your lab in duplicating soft tissue emergence profiles to predictably manage you esthetic goals
Learn rationale for cement choices
II.
"TIPS & TRICKS FOR EXCELLENCE IN ESTHETIC DENTISTRY: PEARLS TO USE ON MONDAY"
Get excited about the latest technologies, from lasers to temporization and impression techniques (including digital impressioning), and ceramic materials, and integrate them with many 'pearls' for current day treatments. Learn how to minimize frustrations and create more predictability that will be applicable tomorrow in your practice, raising your vision for engineering dental esthetics to a New Standard of Excellence. Learn the little things that make big differences, leading to increased productivity, profitability and better more consistant outcomes, while leaving you passionate about getting there.
Course Objectives:
Learn how to get the patient to say "Yes" to treatment.
Learn how Function and Esthetics come together in optimizing anterior guidance and control the ultimate in aesthetic outcomes.
Learn how to resolve several fixed prosthetic challenges that may otherwise hinder your overall performance and productivity, with multiple 'pearls'on tooth preparation, temporization (including implants), impressioning (including digital options), bite relations and shade communication with TIME & MONEY SAVING TECHNIQUES.
Learn soft-tissue diode laser troughing techniques and single through double cord techniques for creating predictable impression outcomes, whether with tray materials or digital impressions.
With a multitude of All-Ceramic choices available, learn how to make the right choice, with great lab communication options.
Leave feeling diagnostically and clinically more competent and confident in your fixed prosthetic techniques and treatment planning, from diagnostic wax-up through 'cementation' options.

To learn more, contact me at:
Dr. Marshall Fagin
Prosthodontist
19 Rolling Meadow
East Amherst, NY 14051
Office: 716-633-7070 Cell: 716-913-4857
e-mail office: mfagin@transformyoursmile.com
e-mail home: mfagin@roadrunner.com
Conference Sessions generally take place on days at sea (as itinerary allows), giving you plenty of time to enjoy your meals, evenings and ports of call with your companion, family and friends.
Accreditation
This continuing education activity has been planned and implemented in accordance with the standards of the ADA Continuing Education Recognition Program (ADA CERP) through joint efforts between Affordable CE Credits and Dr. Marshall Fagin.
Affordable CE Credits is a recognized ADA CERP provider. ADA CERP is a service of the American Dental Association to assist dental professional in identifying quality providers of Continuing dental education. ADA CERP does not approve or endorse individual courses or instructors, nor does it imply acceptance of credit hours by boards of dentistry.
Questions? Call us at 800-422-0711.
We can assist you with all your travel arrangements. We'd be happy to help you plan your flights, hotels or tours before and/or after your cruise conference.

Cruise Itinerary
DATE
PORT OF CALL
ARRIVE
DEPART
Sat Dec 09
Fort Lauderdale, Florida

-
4:30 pm
Sun Dec 10
At Sea - Cruising
Lectures: 8:00am - 12 Noon
-
-
Mon Dec 11
Labadee, Haiti

8:00 am
4:30 pm
Tue Dec 12
Falmouth, Jamaica

10:00 am
7:00 pm
Wed Dec 13
At Sea - Cruising
Lectures: 9:00am-12Noon; 1:00pm-4:00pm
-
-
Thu Dec 14
Cozumel, Mexico

8:00 am
7:00 pm
Fri Dec 15
At Sea - Cruising
Lectures: 8:00am - 12 Noon
-
-
Sat Dec 16
Fort Lauderdale, Florida

6:15 am
-
EXCLUSIVE SHORE EXCURSIONS
Please note that our shore excursions are operated separately and
independently of those offered by the cruise line.
©2016 - University at Sea®