Preventive Medicine and Preventive Cardiology
10-Night Panama Canal Cruise Conference
Round-trip Fort Lauderdale, FL
March 11 - 21, 2018
20 AMA PRA Category 1 Credit(s)™
20 Contact Hours

Course Fees:
$1,095 for Physicians, Attorneys, Psychologists, Doctors of Pharmacy & Dentists
$850 for Physician Assistants, Nurse Practitioners
$695 Nurses & Others
BIAS FREE CME - No Commercial Support was provided for this CME activity.
IMPORTANT NOTE: All conferees, their families, and guests must book their cruise within the University at Sea® meeting group through University at Sea® at 800-926-3775 or by registering online. This ensures our company can provide conference services and complimentary social amenities to all meeting participants and their guests. Thank you for your cooperation.
Faculty
Tara Dall, MD, FNLA
Diplomate, American Board of Clinical Lipidology
Physician cofounder AvanceMD Concierge & Medispa, Richmond, VA
Co-founder
Lecturepad.org
Chief of Cardiometabolic Education, Foundation for Health Improvement & Technology (nonprofit) Co-founder
MD21.com
virtual medicine
Dr. Tara Dall is a board certified lipidologist with roots in family medicine and training at the University of Wisconsin Madison. She has spent the last 15 years using advanced biomarker testing in the clinical care of patients. She graduated in the inaugural class of Diplomates of the American Board of Clinical Lipidology in 2005. Her center achieved national recognition as the first fully certified Level II lipid clinic in the United States.
In 2008, Dr. Dall formed the Early Detection Center for heart disease and diabetes near Madison, Wisconsin and served as a clinical associate professor for the Medical College of Wisconsin. Two years later, she brought her fight against heart disease to the web, co-founding Lecturepad.org and FHITtv.org, web platforms that advance clinical understanding and application of advanced lipid and biomarker testing.
For 3 years Dr. Dall served as Chief Medical Officer of Health Diagnostic Laboratory. As an author and educator on biomarker research focused on the role that insulin resistance plays in diabetes prevention she has expanded the education of physicians to prevent chronic disease. She has a special interest in insulin resistance's role in cardiovascular disease, women's heart disease, Autoimmune disease, polycystic ovarian syndrome, and obesity. She also serves as chief of cardiometabolic education at the non-profit Foundation for Health Improvement and Technology (FHIT).
Known for her passionate delivery of complex medical topics in patient-friendly terms, Dr. Dall is a sought after speaker, traveling the world to present research on advanced biomarkers. She is a also a regular go-to for reporters, appearing on Bloomberg News, CBS Sports, CNN Radio, Reach MD Satellite Radio, and RadioHealth Journal. She was also a regular guest on KTXD-TV's The Broadcast in Dallas, as well as programs on wabcradio.com (Optimal wellness and Forever Young). She continues to practice medicine as a physician founder of AvanceMD Concierge in Richmond, VA which incorporates cutting edge web based technology to the human touch of medicine, providing services to local as well as national and international clients.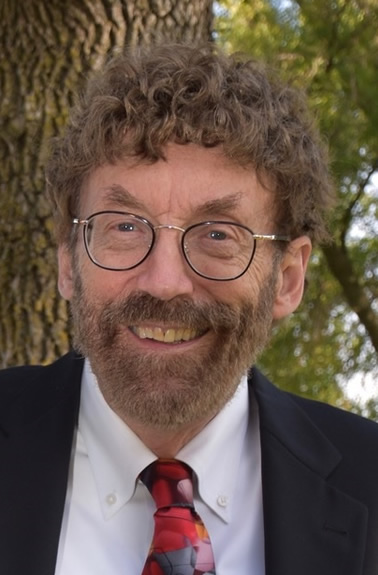 Wayne L. Peters, MD
Managing Partner and the Medical Director of HealthMark LLC, a private Internal Medicine/Preventive Medicine /Complementary Medicine Clinic in Denver, CO
Assistant Clinical Professor of Medicine at the University of Colorado School of Medicine.
Dr. Wayne L. Peters is a native of Rapid City, South Dakota. He received his BA from Saint Olaf College in Northfield, Minnesota (1969) and his MD from the University of Colorado (1973). He received his internal medicine training at the University of Florida, Jacksonville and was Chief of the General Internal Medicine Division at that institution from 1976 to 1982.
From 1982 to 1984 he served as a Henry J. Kaiser Fellow in General Internal Medicine at the Massachusetts General Hospital/Harvard Medical School. Following his fellowship, he remained at the Massachusetts General Hospital as Director of the Lipid Consultation Service. He also taught in the Department of Preventive Medicine at Harvard Medical School under the direction of Dr. Alexander Leaf, who was involved in marine-oil research for over 25 years.
In 1986, Dr. Peters returned to Colorado to assume his present positions as Medical Director/Partner of HealthMark LLC, a private priventive medicine clinic, and as an Assistant Clinical Professor of Medicine at the University of Colorado School of Medicine.
Our staff can assist you with all your travel arrangements.
Target Audience
Physicians, Nurses, Nurse Practitioners, Physician Assistants
Program Purpose / Objectives
Topics:
Preventive Medicine from A to Z

Discuss state-of-the-art cardiovascular and global preventive medicine principles

Reaching Blood Pressure Goals-A Focus on Isolated Systolic and Resistant Hypertension

Differential methods to diagnose resistant hypertension and achieve treatment goals

The Impact of Recent Clinical Trials on Preventive Cardiology in the Office-Let's Make the Cardiologist as Lonely as the Maytag Repairman

Appropriately apply primary and secondary cardiovascular prevention goals

Travel Medicine‐Staying Well Away From Home

Analize a patient's requirements for prevention and treatment of travel-related health problems

The Bipolar Blues, Balls of Fire, and Bad Temperament - How to Bag the Diagnosis and Benefit the Patient

Feel more confident in differentiating between unipolar and bipolar mood disorders

Is Something FISHY Here? The FACTS about Marine Oils and Cardiovascular Disease Prevention

Understand omega-3 fatty acids and their possible role in disease prevention

The Utility of Heart Scans for Detecting Subclinical CHD and Formulating a Primary Prevention Plan

Utilize coronary artery calcium scores to design appropriate primary CHD prevention Strategies

Carotid IMT/Ultrasound and Abdominal Ultrasound for Detecting Subclinical Carotid Artery Disease and Abdominal Aortic Aneurysms - Does it Make a Difference?

Utilize the clinical value of detecting subclinical carotid artery and aortic vascular disese

Defeating Dementia‐What Can WE Do?

Explain diagnostic, treatment, and prevention strategies for Alzheimer's disease and vascular dementia

Update on diabetes treatment: review of cardiovascular outcomes data

Review cardiovascular outcomes data for currently available diabetes medications including review of new classes of agents, GLP-1 agonists, SGT2 inhibitors, Quick release bromocriptine

Obese patinet: root cause analysis and innovative approach to treatment from lipidologist perspective

Identify medical factors, medications, insulin resistance as secondary causes of obesity and how to work up, address and treat these conditions
Discuss how diet, genomics, microbiome and environmental factors influence the treatment of obese patients.

Biomarkers role of Apo B, LDL P vs LDL C in primary and secondary prevention

Discuss outcomes data for ApoB, LDL-P, and cost effective approach to treatment of residual risk
Describe the concept of concordance and discordance of LDL Cholesterol versus LDL Particle or ApoB and clinical application

Lipid management: new LDL lowering therapies and CV outcomes data 2017

Describe Mechanism of actions of SGLT-2 Inhibitors
Describe mechanism of action of the GLP-1 analogs

Management of complex dyslipidemia including raising HDL and lowering triglycerides: does it matter?

Review controversial lipid treatment guidelines
Review clinical impact HDL C raising trials, including AIM-HIGH and HPS2THRIVE
Review of triglyceride lowering therapies and outcomes data. Learn how to apply clinically
Discuss new LDL lowering treatment option including PCSK-9 inh. & 2017 CV outcomes data

Biomarkers for CV risk in secondary prevention including inflammatory markers and lp (a)

Discuss the current trends and advanced treatment for CVD
Review outcomes data and compare to clinical practice

Case studies using root cause approach: combining traditional and functional medicine approach including role of gut microbiome

Compare Traditional Vs. Functional Medicine in metabolic management

Polycystic ovarian syndrome: insulin resistance and metabolic management

Review the cardiometabolic risks related to pcoS, approach to treatment of symptoms and CV prevention
Conference Sessions generally take place on days at sea (as itinerary allows), giving you plenty of time to enjoy your meals, evenings and ports of call with your companion, family and friends.
Accreditation
Accreditation: Continuing Education, Inc. is accredited by the Accreditation Council for Continuing Medical Education to provide continuing medical education for physicians.
Designation: Continuing Education, Inc. designates this live activity for a maximum of 20 AMA PRA Category 1 Credits™. Each physician should claim only the credit commensurate with the extent of their participation in the activity.
Osteopathic Physicians: This program is eligible for Category 2 credit with the American Osteopathic Association (AOA) .
Canadian Physicians: This activity is eligible for Section 1 credits in the Royal College's Maintenance of Certification (MOC) Program . Participants must log into MAINPORT to claim this activity.
US or Canadian Family Physicians: Please let us know if you require AAFP Prescribed Credits.
Physician Assistants: AAPA accepts certificates of participation for educational activities certified for AMA PRA Category 1 Credit™ from organizations accredited by ACCME.
Nurse Practitioners: can claim either ANCC Contact Hours or AMA PRA Category 1 Credits™ as needed.
Pharmacology credits are identified on individual activities.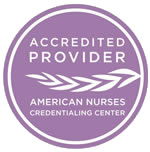 Continuing Education, Inc. is accredited as a provider of continuing nursing education by the American Nurses Credentialing Center's Commission on Accreditation.
Accredited status does not imply endorsement by Continuing Education, Inc./University at Sea or ANCC of any commercial products displayed or used with an activity.
Questions? Call us at 800-422-0711.
We can assist you with all your travel arrangements. We'd be happy to help you plan your flights, hotels or tours before and/or after your cruise conference.

Cruise Itinerary
DATE
PORT OF CALL
ARRIVE
DEPART
Sun Mar 11
Fort Lauderdale, Florida
Passport is Mandatory for this sailing
-
5:00 pm
Mon Mar 12
Half Moon Cay, The Bahamas

8:00 am
2:30 pm
Tue Mar 13
At Sea - Cruising
Lectures
-
-
Wed Mar 14
Oranjestad, Aruba

1:00 pm
11:00 pm
Thu Mar 15
Willemstad, Curacao

8:00 am
4:00 pm
Fri Mar 16
At Sea - Cruising
Lectures
-
-
Sat Mar 17
Enter Panama Canal Cristobal

5:00 am
5:00 am
Sat Mar 17
Cruising Panama Canal and Gatun Lake

-
-
Sat Mar 17
Gatun Lake, Panama

9:00 am
10:00 am
Sat Mar 17
Cruising Gatun Lake and Panama Canal

-
-
Sat Mar 17
Exit Panama Canal Cristobal

1:00 pm
1:00 pm
Sat Mar 17
Colon, Panama

3:00 pm
8:00 pm
Sun Mar 18
Puerto Limon (San Jose), Costa Rica
Passport is Mandatory
6:30 am
4:00 pm
Mon Mar 19
At Sea - Cruising
Lectures
-
-
Tue Mar 20
At Sea - Cruising
Lectures
-
-
Wed Mar 21
Fort Lauderdale, Florida

7:00 am
-
EXCLUSIVE SHORE EXCURSIONS
Please note that our shore excursions are operated separately and
independently of those offered by the cruise line.
©2016 - University at Sea®