The Attachment Dentistry Ultimate Course-Everything You Wanted to Know About Attachment Dentistry but Were Afraid to Ask!!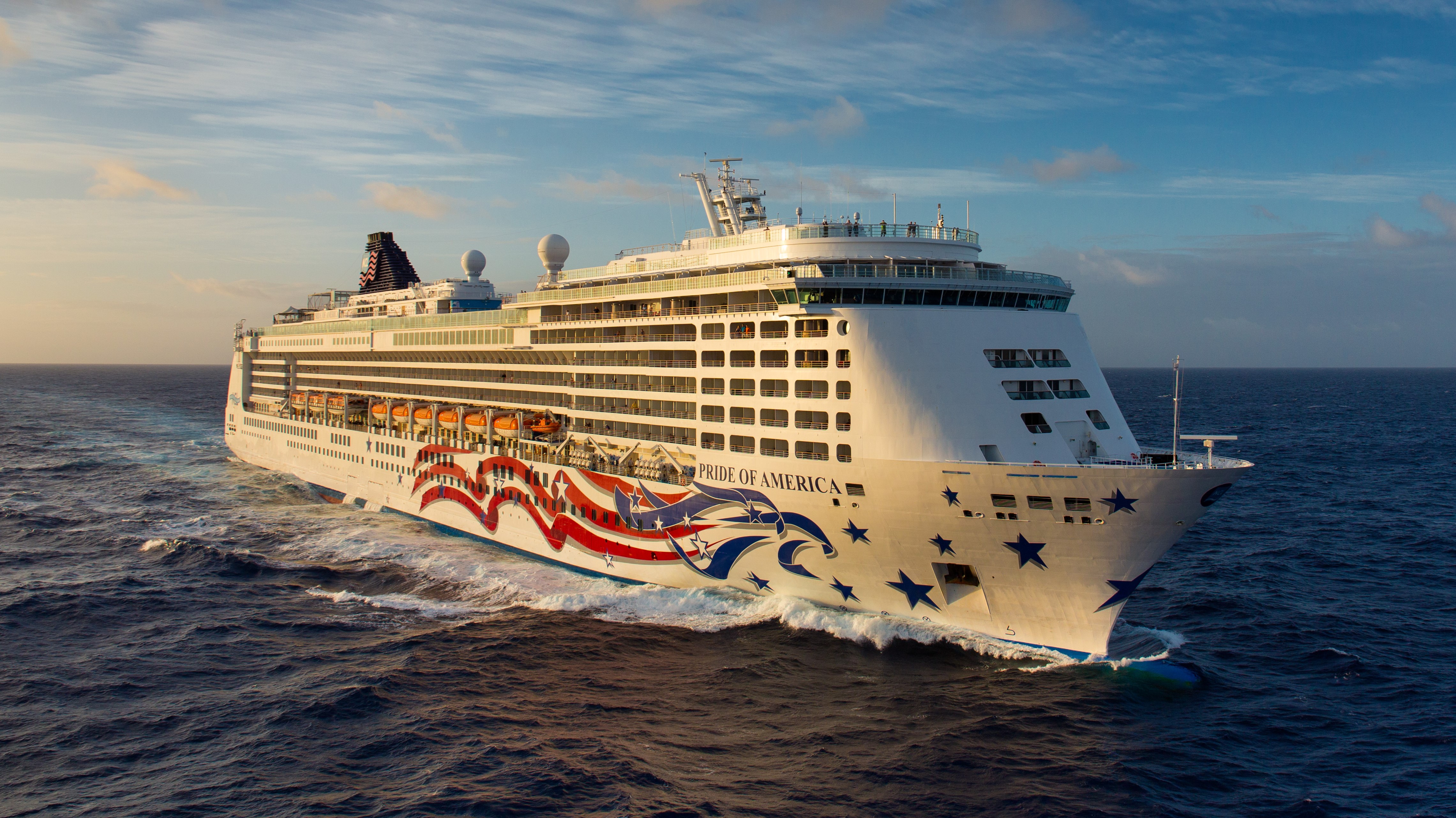 7-Night Hawaii Cruise Conference
Round-trip Honolulu, Oahu, Hawaii

October 20 - 27, 2018
14.0 CE
14.0 Contact Hours

Course Fees:
$845 for Dentists
$700 for Dental Staff

IMPORTANT NOTE: All conferees, their families, and guests must book their cruise within the University at Sea® meeting group through University at Sea® at 800-926-3775 or by registering online. This ensures our company can provide conference services and complimentary social amenities to all meeting participants and their guests. Thank you for your cooperation.
Faculty
George E Bambara, MS, DMD, FACD, FICD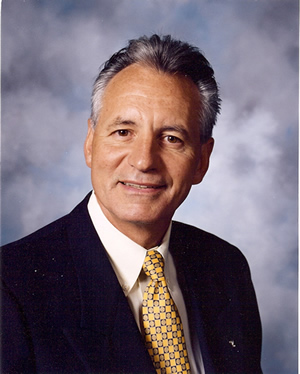 Dr. Bambara is on faculty at the Rutgers School of Dental Medicine and holds Fellowships in the American College of Dentists, the International College of Dentists, and the International Academy of Dento-Facial Esthetics and lectures nationally and internationally on attachment prosthetics. He has been selected as one of Dentistry Today's Leaders in Continuing Education from 2005 to the present.

Dr. Bambara publishes articles on attachment dentistry and has authored a chapter on Precision and Semi-Precision Attachments in the recently published textbook Contemporary Esthetic Dentistry.
Our staff can assist you with all your travel arrangements.
Program Purpose / Objectives
Course Synopsis:
Fourteen hours of continuation education on all aspects of treatment planning attachment dentistry.
The course includes root and implant attachments as well as narrow body implant systems, segmented fixed bridgework , precision and semi-precision removable partial dentures, bars and accessory attachments.
Course will include a hands-on demonstration using attachment models.
Clinical cases will be reviewed and discussed and doctors are asked to bring in a case with study models and x-rays for treatment planning group discussion.
Lecture and Hands-On Demonstration
Learning Objectives:
Understand the rationale for using attachments in fixed and removable prosthetics on abutments, roots and implants
Become familiar with precision and semi-precision attachments, studs, rod and tubes, magnets, bars and other types of fixed, segmented, removable, and overdenture attachments
Be able to immediately incorporate attachment dentistry into patient treatment planning
Learn how to first do occlusal set ups and create surgical stents
Learn the Do&pos;s and the Dont&pos;s in attachment case treatment planning
Learn what precision and semi-precision attachments are and how they are used in prosthetic dentistry.
Become familiar with rigid and resilient intracoronal and extracoronal attachments
Narrow body implants
Relining techniques
A logical approach to begin incorporating attachment dentistry into our treatment planning.
Conference Sessions generally take place on days at sea (as itinerary allows), giving you plenty of time to enjoy your meals, evenings and ports of call with your companion, family and friends.
Questions? Call us at 800-422-0711.
We can assist you with all your travel arrangements. We'd be happy to help you plan your flights, hotels or tours before and/or after your cruise conference.

Cruise Itinerary
DATE
PORT OF CALL
ARRIVE
DEPART
Sat Oct 20
Honolulu, Oahu, Hawaii

-
7:00 pm
Sun Oct 21
Kahului, Maui

8:00 am
-
Mon Oct 22
Kahului, Maui

-
6:00 pm
Tue Oct 23
Hilo, Hawaii

8:00 am
6:00 pm
Wed Oct 24
Kona, Hawaii

7:00 am
5:30 pm
Thu Oct 25
Nawiliwili, Kauai, Hawaii

10:00 am
-
Fri Oct 26
Nawiliwili, Kauai, Hawaii

-
2:00 pm
Fri Oct 26

*

At Sea - Cruising

-
-
Sat Oct 27
Honolulu, Oahu, Hawaii

7:00 am
-
*
Tentative course schedule, actual class times may differ.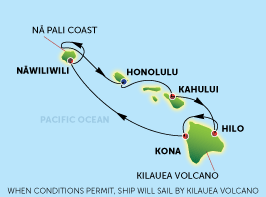 Ports of Call
Honolulu, Oahu, Hawaii - Combine the languid allure of the tropics with big-city sophistication, then add the spirit of aloha, and you've got Honolulu. This Pacific crossroads features museums, dazzling beaches, historic Pearl Harbor and spectacular sunrises over Diamond Head. Gardenias and jasmine blanket the air with a heady fragrance, and pink sunsets cast a magical glow over fabled Waikiki Beach.
Kahului, Maui - A surplus of natural splendor and the genuine hospitality of its people have helped to make Maui Hawaii's second most popular island. Explore the fascinating history of the town of Lahaina. Plant yourself on a pristine beach, or play one of the world's most beautiful golf courses.
Hilo, Hawaii - Gaze up from this charming town and see snow-capped Mauna Kea volcano. It's just one of the scenic marvels in this exotic greenhouse of lush tropical plants, towering banyan trees, thundering falls and enough flowers to fill a rainbow. Arid deserts, steaming fissures and volcanoes that blow their tops are just as impressive.
Kona, Hawaii - The sun-blessed Kona coast stretches 80 miles along macadamia nut orchards, famous coffee plantations and some of the most important sites in Hawaiian history. Captain Cook came ashore here and died at the hands of angry natives. The coast is also famous for water sports, and the Hawaiian International Billfish Tournament is a world-renowned annual event.
Nawiliwili, Kauai, Hawaii - The Garden Isle, Kauai receives the most rainfall of all the Hawaiian Islands, which leads to lush vegetation and elegant hibiscus blossoms, as well as a huge canyon carved by wind and water erosion. Marvel at the narrow paths worn by the ancient Menehunes into the cliffsides of the steep Na Pali Coast, unmarred by roads and unapproachable except by foot trail or helicopter.
Our staff can assist you with all your travel arrangements.
Questions? Call us at 800-422-0711.
We can assist you with all your travel arrangements. We'd be happy to help you plan your flights, hotels or tours before and/or after your cruise conference.
EXCLUSIVE SHORE EXCURSIONS
Please note that our shore excursions are operated separately and
independently of those offered by the cruise line.
©2016 - University at Sea®