Medical Ethics and Marketing Research Strategies to Improve Patient Care (CE) &
4th International Conference on Medical Ethics, Healthcare Systems & Global Business Issues at Sea

Call for papers: To submit papers, and for questions regarding the conference, please contact Conference Program Chair Professor Ashish Chandra Chandra@UHCL.edu
Bigger And Better - This ship dominates with the title of the largest in the world!
7-Night Western Mediterranean CE Conference
Round-trip Barcelona, Spain
July 1 - 8, 2018
Up to 14 AMA PRA Category 1 Credit(s)™
or 14 Contact Hours for Nurses
Also approved for Psychology and Dental CE Credits PLUS up to 4 hour "academic presentation conference"

Conference Registration: (All registrations are non-refundable).
Early Registration Deadline: February 15, 2018
Conference rates may increase February 16, 2018

ATTENDEES
REGISTRATION FEE
Physicians, Psychologists , American Psychological Association (APA), Physician Assistants, Nurses, Nurse Practitioners, Medical Management Team, Faculty Professionals seeking 14 CE credits / CE contact hours
$895.00
Faculty / Corporate Members (Non- CE earning)
May also attend CE sessions, but will not receive credit.
$295.00
Students
$195.00
No registration fee will be charged for guests not participating in course social events.


All Registration and CE fees payable at time of booking and are non-refundable .
Conference registration is required to gain access to negotiated rooms blocked and activities.

IMPORTANT NOTE: All conferees, their families, and guests must book their cruise within the University at Sea® meeting group through University at Sea® at 800-926-3775 or by registering online. This ensures our company can provide conference services and complimentary social amenities to all meeting participants and their guests. Thank you for your cooperation.

Faculty

Call for papers

To submit papers,please e-mail

Ashish Chandra

The conference will have Continuing Education sessions as well as Academic Paper Presentation sessions. Select papers from the conference presentations may be invited for review and considered in the journals that the conference has relationships with: Hospital topics (the oldest journal in Health Care Administration field ), Health Care Manager (HCM), International Journal of Pharmaceutical and Healthcare Marketing (IJPHM).

All conference attendees are encouraged to submit papers / abstracts for presentation in the "Academic Conference Presentation" part of the conference.

All conference registrants are invited to attend and participate in both the Academic and Continuing Education portions of the conference.
Course Director:
Ashish Chandra, MBA, PHD
Professor Ashish Chandra
is a Professor of Healthcare Administration, School of Business at the University of Houston-Clear Lake (UHCL), Houston, Texas, USA where he teaches healthcare ethics, healthcare marketing, and healthcare systems courses to graduate and undergraduate students. He also served as the Chair of the Healthcare Administration Department for over four years at UHCL. Prior to joining the University of Houston-Clear Lake in 2007 he was an associate professor and program coordinator of the graduate Healthcare Administration program in the School of Business at Marshall University, West Virginia, USA where he was a faculty from 2000-2007 and before that he was Assistant Professor of Social and Administrative Science in the School of Pharmacy, Xavier University of Louisiana in New Orleans, USA. All together Dr. Chandra has over 20 years of university level teaching experience in the U.S.
Professor Chandra is one of the foremost authorities in healthcare and medical ethics, healthcare marketing, and medical tourism. Dr. Chandra is a prolific researcher and has almost 70 publications in journals, six book chapters, and over 200 publications in conference proceedings. He has conducted research and published numerous articles related to healthcare ethics, healthcare marketing and management issues. He actively serves or has served on the board of directors of several professional high profile professional and community organizations including: The American College of Healthcare executives-Southeast Texas Chapter, The Asian Healthcare Leaders Association, and the Community Health Charities of Texas. He has served as the President of four major international academic organizations in the United States - the Business and Health Administration Association; the Association of Collegiate Marketing Educators; the MBAA International; and the Federation of Business Disciplines. He has also served as the program chair of eight major conferences international conferences and has served on the conference planning committee for over a dozen conferences.
Professor Chandra holds a Bachelor of Science (Statistics), Master of Management Studies (Marketing), and a Post Graduate Diploma in Computer Science Applications from the often ranked as one India's top 10 universities, Banaras Hindu University, Varanasi (India), as well as an MBA (General Business/MIS), and Ph.D. (Majoring in Social and Administrative Sciences/Healthcare Administration) from the University of Louisiana-Monroe, USA. He also successfully completed 60-hour leadership training workshop entitled "Leaders in Action," has actively participated in several leadership training workshops offered by the American Council on Education, and has earned over 50 hours educational credit hours from the American College of Healthcare executives in the past seven years.
Professor Chandra has received numerous awards and recognition related to teaching, research, and service throughout his career, including the American College of Healthcare Executives Service Award; the Outstanding Educator Award from the Association of Collegiate Marketing Educators; Marshall University Distinguished Artists and Scholars Award - Senior Division (the highest research award at Marshall University); the Management Educator Medallion, awarded by the Charleston Area Medical Center (CAMC) School of Nurse Anesthesia and the CAMC Health Education and Research Institute; Lewis College of Business Alumni Outstanding Innovation in Teaching Award, Marshall University; Outstanding Researcher Award, Lewis College of Business, Marshall University; the Bright Idea Award sponsored by Stillman School of Business at Seton Hall University and the NJPRO Foundation; to name a few. He has also received over fifteen best paper awards at conferences or conference tracks, including three McGraw-Hill/Irwin Distinguished Paper Awards. He is an Executive Editor of the journal Hospital Topics and actively serves on the editorial board of several journals. He has over 60 journal article publications, has chapters or contributions in six books, and over 200 papers/abstracts published in conference proceedings. He has also made several keynote presentations at conferences and institutions.
Professor Chandra is a well-recognized healthcare administration academician internationally. He serves on the academic advisory board of several educational institutions in Turkey and India. He has also provided professional consulting services to several healthcare and business organizations as well as accreditation and program review related consulting services to several institutions in the United States. Among the healthcare institutions he has provided professional consultancy include well recognized universities and programs, state public health departments, large hospital based educational programs, physician group practices, radiologic clinics, hospice care facilities, independent health professionals, to name a few. He has also provided training workshops related to several human resources management, marketing and marketing research, and business strategy development related topics at institutions in U.S. and India.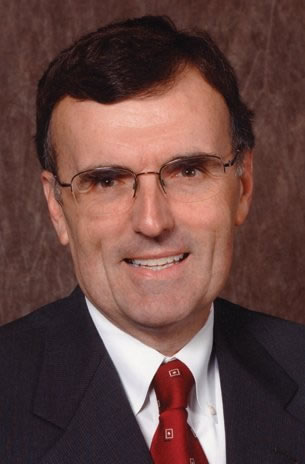 Bill Stroube, MBA, PHD
Bill Stroube
is Chair of School of Public Health, and, Professor and Director of Health Services Administration graduate and undergraduate programs at the University of Evansville, USA. Before joining the faculty in 1998, he spent twelve years in management positions in the pharmaceutical industry, and eight years at the U.S. Food and Drug Administration in Washington, D.C.
Dr. Stroube maintains an active research program, and has authored and co-authored over 50 publications in peer reviewed journals and conference proceedings. His research and teaching interests include international health care issues, health care marketing and strategy, health care regulatory issues, medical ethics, and public health. He is a member and officer of several professional societies. He is past president of the Division of Biology and Medicine of the American Nuclear Society, and is past president of the international Business and Health Administration Association. He has served on the organizing committee for the past six International Conferences on Health Care Systems, including serving as General Conference Chair for the eighth conference in England in 2014.
Dr. Stroube has extensive international experience leading student groups through several health care systems. Since 2000 he has taught classes in various formats in England, China, Hungary, Slovakia, and Austria. He was presented the University of Evansville Outstanding Teaching Award at the 2008. Dr. Stroube holds a B.S. in Chemistry from Murray State University, an MBA in finance from the University of Maryland, and a PhD in analytical and nuclear chemistry from the University of Kentucky.
Our staff can assist you with all your travel arrangements.
Target Audience
Physicians, Psychologists ,Psychiatrists, American Psychological Association, Chiropractors, Dentists, Pharmacist, Physician Assistants, Nurses, Nurse Practitioners, Medical Management Team, Hospital Administrators, Nursing Home Administrators, Faculty & Students from Healthcare and Business Fields
Program Purpose / Objectives
Program Itinerary
Date
Time
Activity
June 1 - July 1, 2018
Pre-Conference
Continuing Education Self-Study (6 Hours)
July 2, 2018
4:00 pm- 6:00 pm
4:00 pm- 8:00 pm
Registration Desk Open
Academic Conference Paper Presentations
July 7, 2018
7:30 am-10:00 am
8:00 am-Noon
1:00 pm-5:00 pm
7:30 pm-8:30 pm
Registration Desk Open
CE Presentations (4 hours)
CE Presentations (4 hours)
COCKTAIL RECEPTION - For registered delegates and guests
NOTE:
Select high quality conference papers may be invited for submission to journals affiliated with the conference: Hospital Topics, Health Care Manager, International Journal of Pharmaceutical and Healthcare Marketing.
CE sessions ‐ Saturday, July 7, 2018 (8 hours-In-Class)

(An additional 6 hours of pre-CE lectures will be covered as a 'Flip-classroom' /correspondence course. Assignments given prior to face-to-face lectures will be discussed in class on July 7, 2018) .

"Applying Marketing Research Techniques to Improve Patient Care"
The "Value of Marketing Research Techniques in Improving Patient Care" (6 hours- Pre-class activity)

The basics of a patient satisfaction survey
The 5W&H of understanding the patient and associated environmental issues
The role of patient (and caregiver) satisfaction surveys
Situations requiring quick survey research-valuing internal versus external surveyors
Survey research design, organizing, overseeing, reporting, and understanding
Types of data collection techniques
Inclusion and exclusion criteria
Writing good survey questions-a critical look at a variety of different questions
Understanding the report and determining strategies for patient care improvement
Ethical issues pertaining to patient/caregiver satisfaction surveys

In-Class Activities



Recap of the above topic and discussions of ASSIGNMENTS (1 hour)
"Ethical Issues Pertaining to Patient Confidentiality & Consent; AND, Human Resources Management Issues that can Impact Patient Care"
Patient confidentiality and consent (2 hours)

Potential compromising situations where patient confidentially can unintentionally be breached:

In healthcare institutions/setting
By health and non-health personnel
In other social settings

EXAMPLES and INTERACTIVE CASES
Differentiation between types of consent AND assessing consent issues for and about different clients- minors, adults, and elderly
CASE STUDIES and ROLE PLAYING exercise

Gatekeepers for ethical integrity (1 hour)

Conflict of interest
Whistle-blower
Impaired healthcare provider
Discrimination

Workplace
Patient

CASE STUDY and DISCUSSION
Impact of inter-personnel conflict on patient care (1 hour)
Correlation between conflict situations and organizational complexity
Factors that trigger conflict
Conflict between different types of personnel:

Physician-physician
Physician-nurse
Nurse-nurse
Department-department

Professional disparagement and its impact on patients and care delivery
CASE STUDY, ROLE PLAYING exercise, and DISCUSSION
Professional/Unprofessional behavior - Expectation of Professionalism from: (1 hour)
Healthcare personnel perspective
Patient Perspective
Family/Guardian/Caregiver Perspective
CASE STUDY and DISCUSSION
Ethical dimensions of appropriate communication by medical office staff (1 hour)
Value, Issues, and Challenges
Types of communication
Non-verbal communication
Impact on patient/caregiver and their subsequent relationships with health professions
Cautions & Precautions
CASE STUDY, Role playing excursion, and DISCUSSION
Ethical Challenges due to Increasing interference of technology in patient care and patient data maintenance
(1 hour)
Cell phones-unauthorized photography and texting
Personal computers/tablet PCs - researching and postings
CASE STUDY and DISCUSSION related to unethical behaviors pertaining to utilizing cell phones and computers by health professionals
The 5-W&H of patient data access
Situations of unauthorized patient data access
CASE STUDY and DISCUSSION
Conference Sessions generally take place on days at sea (as itinerary allows), giving you plenty of time to enjoy your meals, evenings and ports of call with your companion, family and friends.
Accreditation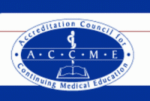 Accreditation: Continuing Education, Inc. is accredited by the Accreditation Council for Continuing Medical Education to provide continuing medical education for physicians.
Designation: Continuing Education, Inc. designates this live activity for a maximum of 14 AMA PRA Category 1 Credits™. Each physician should claim only the credit commensurate with the extent of their participation in the activity.

Continuing Education, Inc. is accredited as a provider of continuing nursing education by the American Nurses Credentialing Center's Commission on Accreditation.
Accredited status does not imply endorsement by Continuing Education, Inc./University at Sea or ANCC of any commercial products displayed or used with an activity.
Nurse Practitioners can claim either ANCC Contact Hours or AMA PRA Category 1 Credits™ as needed aanpcert.org/ptistore/control/recert/ce_opps.
Pharmacology credits are identified on individual activities.
Physician Assistants: AAPA accepts certificates of participation for educational activities certified for AMA PRA Category 1 Credit™ from organizations accredited by ACCME.
Canadian Physicians: This activity is eligible for Section 1 credits in the Royal College's Maintenance of Certification (MOC) Program . Participants must log into MAINPORT to claim this activity.
Osteopathic Physicians: This program is eligible for Category 2 credit with the American Osteopathic Association (AOA) .
US or Canadian Family Physicians: Please let us know if you require AAFP Prescribed Credits.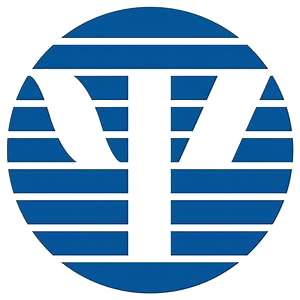 Accreditation: Continuing Education, Inc. is approved by the American Psychological Association to sponsor continuing education for psychologists. Continuing Education, Inc. maintains responsibility for this program and its content.
Designation: As an organization approved by the American Psychological Association, Continuing Education, Inc. is offering this activity for a maximum of 14 hours of continuing education credit. Full attendance is required; no partial credit will be given for partial attendance.
Questions? Call us at 800-422-0711.
We can assist you with all your travel arrangements. We'd be happy to help you plan your flights, hotels or tours before and/or after your cruise conference.

Cruise Itinerary
| DATE | PORT OF CALL | ARRIVE | DEPART |
| --- | --- | --- | --- |
| Sun Jul 01 | Barcelona, Spain | - | 6:00 pm |
| Mon Jul 02 | Palma De Mallorca, Spain | 8:00 am | 4:00 pm |
| Tue Jul 03 | Marseille (Provence), France | 9:00 am | 6:00 pm |
| Wed Jul 04 | La Spezia (Cinque Terre/Florence/Pisa), Italy | 8:30 am | 8:30 pm |
| Thu Jul 05 | Rome (Civitavecchia), Italy | 7:00 am | 8:00 pm |
| Fri Jul 06 | Naples (Pompeii/Salerno/Capri), Italy | 7:00 am | 8:00 pm |
| Sat Jul 07 | At Sea - Cruising | - | - |
| Sun Jul 08 | Barcelona, Spain | 5:00 am | - |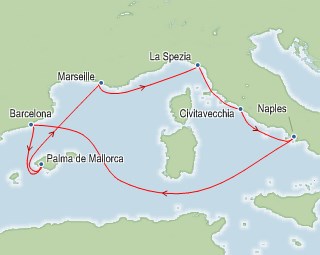 EXCLUSIVE SHORE EXCURSIONS
Please note that our shore excursions are operated separately and
independently of those offered by the cruise line.
©2016 - University at Sea®