Cardiometabolic International Summit
7-Night Eastern Caribbean Cruise ConferenceRound-trip Miami, Florida
July 7 - 14, 2018
18 AMA PRA Category 1 Credit(s)™
18 Contact Hours
18 CE Credits
Course Fees: $795
*Early Booking Discount: $695
Healthcare Providers other than Physicians: $595
*Early Booking Discount: $495
*Discounted Advanced Registration Deadline: November 15, 2017
Please inquire for group discounts


IMPORTANT NOTE: All conferees, their families, and guests must book their cruise within the University at Sea
®
meeting group through University at Sea
®
at
800-926-3775
or by
registering online
. This ensures our company can provide conference services and
complimentary social amenities
to all meeting participants
and their guests
. Thank you for your cooperation.
Faculty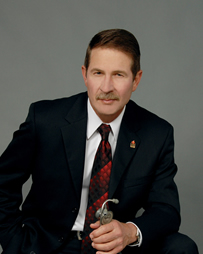 Michael Ozner, MD, FACC, FAHA - COURSE DIRECTOR
Medical Director, Center for Prevention and Wellness
Baptist Health South Florida
Voluntary Assistant Professor of Medicine (Cardiology)
University of Miami Miller School of Medicine
Dr. Ozner is one of America's leading advocates for heart disease prevention. Dr. Ozner is a board-certified cardiologist, a Fellow of the American College of Cardiology and of the American Heart Association, Medical Director of Wellness & Prevention at Baptist Health South Florida and a well-known regional and national speaker in the field of preventive cardiology.
He is also the Symposium Director for "Cardiovascular Disease Prevention" an annual international meeting highlighting advances in preventive cardiology and dedicated to treatment and prevention of heart attack and stroke.
Dr. Ozner is the past President of the American Heart Association of Miami and has frequently appeared in the print, radio and television media including The New York Times, NPR radio and CBS News.
Dr Ozner was voted "Best of Miami in Medicine" in 2006 by Miami Today and he was the recipient of the 2008 American Heart Association Humanitarian Award and has been elected to Top Cardiologists in America by the Consumer Council of America.
Dr. Ozner is also the author of The Great American Heart Hoax, Heart Attack Proof and The Complete Mediterranean Diet.
Dr.Ozner.com
Tara Dall, MD, FNLA
Diplomate, American Board of Clinical Lipidology
Physician cofounder AvanceMD Concierge & Medispa, Richmond, VA
Co-founder
Lecturepad.org
Chief of Cardiometabolic Education, Foundation for Health Improvement & Technology (nonprofit) Co-founder
MD21.com
virtual medicine
Dr. Tara Dall is a board certified lipidologist with roots in family medicine and training at the University of Wisconsin Madison. She has spent the last 15 years using advanced biomarker testing in the clinical care of patients. She graduated in the inaugural class of Diplomates of the American Board of Clinical Lipidology in 2005. Her center achieved national recognition as the first fully certified Level II lipid clinic in the United States.
In 2008, Dr. Dall formed the Early Detection Center for heart disease and diabetes near Madison, Wisconsin and served as a clinical associate professor for the Medical College of Wisconsin. Two years later, she brought her fight against heart disease to the web, co-founding Lecturepad.org and FHITtv.org, web platforms that advance clinical understanding and application of advanced lipid and biomarker testing.
For 3 years Dr. Dall served as Chief Medical Officer of Health Diagnostic Laboratory. As an author and educator on biomarker research focused on the role that insulin resistance plays in diabetes prevention she has expanded the education of physicians to prevent chronic disease. She has a special interest in insulin resistance's role in cardiovascular disease, women's heart disease, Autoimmune disease, polycystic ovarian syndrome, and obesity. She also serves as chief of cardiometabolic education at the non-profit Foundation for Health Improvement and Technology (FHIT).
Known for her passionate delivery of complex medical topics in patient-friendly terms, Dr. Dall is a sought after speaker, traveling the world to present research on advanced biomarkers. She is a also a regular go-to for reporters, appearing on Bloomberg News, CBS Sports, CNN Radio, Reach MD Satellite Radio, and RadioHealth Journal. She was also a regular guest on KTXD-TV's The Broadcast in Dallas, as well as programs on wabcradio.com (Optimal wellness and Forever Young). She continues to practice medicine as a physician founder of AvanceMD Concierge in Richmond, VA which incorporates cutting edge web based technology to the human touch of medicine, providing services to local as well as national and international clients.
James Ehrlich, MD
Clinical Associate Professor (endocrinology)
University of Colorado, Denver
Founder and Medical Director
Early Detection Technology and Ehrlich Preventive Services, LLC
Denver, Colorado
Senior Medical Advisor, Cardionexus (affiliated with Panasonic Health Care)
Houston, Texas
Advisor on radiation protection
Premier Micronutrient Corporation, Denver, Colorado.
Dr. James Ehrlich is a Clinical Associate Professor at the University of Colorado, Denver (endocrinology) and was an Adjunct Assistant Professor in the department of medicine at the George Washington University Medical Center in Washington DC from 1999-2012. Currently, he is the senior medical advisor for Cardionexus (Houston), an affiliate of Panasonic Healthcare.
Ehrlich is the medical director of Early Detection Technologies, LLC, which advises on best practices involving biomarkers, imaging technologies and radiation protection. From 2007 to 2009, Ehrlich has served as the chief medical officer of Atherotech, a Birmingham-based cardio- diagnostic laboratory where he served primarily to educate physicians in lipidology and to set up primary prevention programs within office practices.
Switching careers from anesthesiology to "high tech prevention", he founded and became the medical director of Colorado Heart and Body Imaging in Denver, two preventive medical imaging facilities using electron beam tomography (EBT) and numerous other modalities for the early detection of coronary and vascular disease, sleep apnea, osteoporosis and some cancers. By 2002, Colorado Heart and Body Imaging became the "nation's most technologically advanced and versatile screening center". Beginning in 1999, Dr. Ehrlich has also medically directed HeartScanWashington DC, HeartScan Houston and HeartScan Indiana while consulting for several other imaging centers nationally.
Considered an authority in the integration of imaging, physiologic and laboratory technologies with conventional office based assessment, Dr. Ehrlich has delivered over 200 lectures to physician audiences on 5 continents during the past 15 years and is the course director for two annual symposia on preventive medicine and new biomarkers. Involved in atherosclerosis research with investigators at two medical schools, Dr. Ehrlich is a founding member of the Society of Atherosclerosis Imaging and a co-founder of the Society of Cardiovascular CT. He is an active contributor to and task force member of SHAPE - the Society for Heart Attack Prevention and Eradication. Most of his research has focused on the monitoring of subclinical atherosclerosis in insulin resistant states and in Type 1 diabetes. Over the past 15 years, Ehrlich has made over 200 appearances on national and regional TV and radio discussing new methods for the early detection of disease and emerging concepts in prevention and wellness. Dr. Ehrlich is head of the medical advisory board of U.S. Preventive Medicine and is a medical advisor to Premier Micronutrient Corporation with a particular focus on biologic radiation protection.
After graduating with honors from the Boston University School of Medicine in 1976, he did his internship and residency training at the University of Colorado Health Sciences Center where he had been a Clinical Asst. Professor in the department of anesthesiology,a specialty he had practiced for twenty years. In 2009, he created the IDA ("Identify Disease in Advance") Medical Foundation, a nonprofit organization whose mission is to provide access to advanced early detection tests in heart disease and cancer to individuals, regardless of ability to pay. A co-author of a multimedia CD called "The Physician's Guide to Coronary Imaging", he is now authoring a preventive medicine guide for the proactive consumer, while creating teleseminars and newsletters on biomarkers for physicians and the proactive individual. He is currently writing the novel which forms the basis for a medical detective television drama concept he created.
Additional Faculty TBD
Our staff can assist you with all your travel arrangements.
Target Audience
Cardiologists, Internists, Family Physicians and All Health Care Providers interested in the Prevention and Treatment of Cardiometabolic Disease
Program Purpose / Objectives
Agenda:
July 8
8:50 am
Welcome and Introductions - Michael Ozner, MD
Opening Keynote Address
9:00 am
The Prevention Revolution and the End of the Heart Attack Epidemic - Michael Ozner, MD
Therapeutic Lifestyle Intervention
9:30 am
Mental Stress: The ForgottenCardiovascular Risk Factor
10:00 am
The Role of Exercise in Maintaining Optimal Cardiovascular Heath
10:30 am
Alcohol Consumption and Cardiovascular Health: Healthy or Harmful?
10:45 am
Break
11:00 am
The
Optimal Diet for Cardiometabolic Health
11:30 am
Culinary Medicine: How To Prepare Heart-Healthy Meals: Live Cooking Demonstration
12:00 noon
Lunch and Visit Exhibits
Lipoprotein (a)
1:00 pm
Lipoprotein (a) in Clinical Practice: Whom to Treat? When to Treat?,How to Treat?
Residual Risk
1:30 pm
Strategies to Reduce CVD Residual Risk
Familial Hypercholesterolemia
2:00 pm
Familial Hypercholesterolemia: Clinical Update
2:30 pm
Sleep Apnea and Cardiometabolic Disease
3:00 pm
Adjourn
July 12
Obesity and Metabolic Syndrome
9:00 am
Obesity: Evaluation and Treatment
9:30 am
Adiposopathy and the "Obesity Paradox"
10:00 am
Metabolic Syndrome: Prevention and Management Strategies
10:30 am
The Role of Bariatric Surgery
10:45 am
Break
11:00 am
"Smoldering" Insulin Resistance: Strategies to Optimize Cardiometabolic
Health
11:30 am
Panel Discussion With Question-and-Answer Session
12:00 noon
Lunch
1:00 pm
Blood Pressure Guidelines: Consensus and Controversy
1:30 pm
Resistant
Hypertension: Management Strategies
2:00 pm
Inflammation in Atherosclerosis
2:30 pm
Can the Atherosclerotic Plaque Regress?
3:00 pm
Adjourn
July 13
9:00 am
Non-HDL Cholesterol Vs. Apo B for CVD Risk Assessment: And the Winner is...
9:30 am
Heart Disease in Women: Putting Prevention into Practice
10:00 am
Stroke Prevention Guidelines
10:30 am
Hormone Replacement Therapy in Women: Has the Last Chapter Been Written?
10:45
Break
11:00 am
PCSK9 Inhibitors For the Primary and Secondary Prevention of Cardiovascular Disease
11:30 am
Panel Discussion With Questions and Answers Session
12:00 noon
Lunch
1:00 pm
The Role of Cardiac Imaging in Clinical Practice
Alternative Approaches For Cardiovascular Health
1:30 pm
Vitamins, Supplements and Probiotics
1:50 pm
Meditation - Mindfulness -Yoga
2:10 pm
Chiropractic Care
2:30 pm
Panel Discussion With Questions and Answers Session
3:00 pm
Adjourn
Agenda is subject to change.
Conference Sessions generally take place on days at sea (as itinerary allows), giving you plenty of time to enjoy your meals, evenings and ports of call with your companion, family and friends.
Accreditation
Accreditation: Continuing Education, Inc. is accredited by the Accreditation Council for Continuing Medical Education to provide continuing medical education for physicians.
Designation: Continuing Education, Inc. designates this live activity for a maximum of 18 AMA PRA Category 1 Credits™. Each physician should claim only the credit commensurate with the extent of their participation in the activity.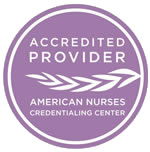 Continuing Education, Inc. is accredited as a provider of continuing nursing education by the American Nurses Credentialing Center's Commission on Accreditation.
Accredited status does not imply endorsement by Continuing Education, Inc./University at Sea or ANCC of any commercial products displayed or used with an activity.
Nurse Practitioners: can claim either ANCC Contact Hours or AMA PRA Category 1 Credits™ as needed.
Pharmacology credits are identified on individual activities.
Physician Assistants: AAPA accepts certificates of participation for educational activities certified for AMA PRA Category 1 Credit™ from organizations accredited by ACCME.
Canadian Physicians: This activity is eligible for Section 1 credits in the Royal College's Maintenance of Certification (MOC) Program . Participants must log into MAINPORT to claim this activity.
Osteopathic Physicians: This program is eligible for Category 2 credit with the American Osteopathic Association (AOA) .
US or Canadian Family Physicians: Please let us know if you require AAFP Prescribed Credits.

Approval: Continuing Education, Inc. is approved by the American Psychological Association to sponsor continuing education for psychologists. Continuing Education, Inc. maintains responsibility for this program and its content.
Designation: As an organization approved by the American Psychological Association, Continuing Education, Inc. is offering this activity for a maximum of 18 hours of continuing education credit. Full attendance is required; no partial credits will be offered for partial attendance.
Questions? Call us at 800-422-0711.
We can assist you with all your travel arrangements. We'd be happy to help you plan your flights, hotels or tours before and/or after your cruise conference.

Cruise Itinerary
| DATE | PORT OF CALL | ARRIVE | DEPART |
| --- | --- | --- | --- |
| Sat Jul 07 | Miami, Florida | - | 3:30 pm |
| Sun Jul 08 | At Sea | - | - |
| Mon Jul 09 | San Juan, Puerto Rico | 3:30 pm | 11:00 pm |
| Tue Jul 10 | Charlotte Amalie, St. Thomas | 8:00 am | 6:00 pm |
| Wed Jul 11 | Philipsburg, St. Maarten | 8:00 am | 5:00 pm |
| Thu Jul 12 | At Sea | - | - |
| Fri Jul 13 | At Sea | - | - |
| Sat Jul 14 | Miami, Florida | 7:00 am | - |
EXCLUSIVE SHORE EXCURSIONS
Please note that our shore excursions are operated separately and
independently of those offered by the cruise line.
©2016 - University at Sea®