Skin, Bones, Hearts & Private Parts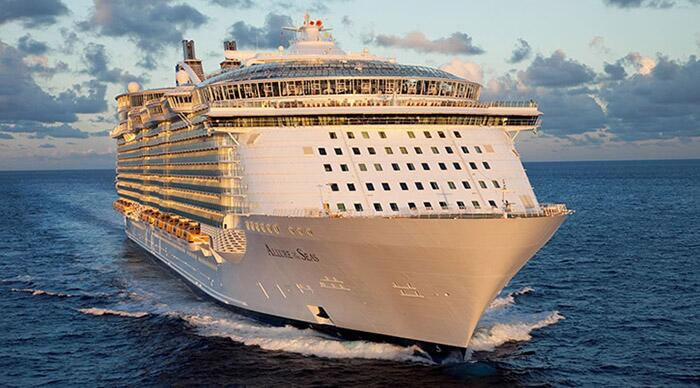 7-Night Eastern Caribbean Cruise Conference
Round-trip Fort Lauderdale, FL
Royal Caribbean's Allure of the Seas
September 30 - October 7, 2018
16 CME Hours
Course Fee - $595 for Physicians, Physician Assistants, and Nurse Practitioners


IMPORTANT NOTE: All conferees, their families, and guests must book their cruise within the University at Sea® meeting group through University at Sea® at 800-926-3775 or by registering online. This ensures our company can provide conference services and complimentary social amenities to all meeting participants and their guests. Thank you for your cooperation.
Faculty
Mary Vacala, ATC, PA-C, MSPAS, DFAAPA
Practicing as a Physician Assistant in Orthopedics sports medicine for 28 years, Mary Vacala resides in Savannah GA. She served as one of 3 medical coordinators and an athletic trainer in the Atlanta Olympic games in 1996.
Mary has worked with the USA Olympic Committee since 1993. She was selected to the USA medical Team in 2000 and 2004 where she covered the Paralympic games in Sydney Australia and Athens Greece. In 2012, Mary was selected to work with the USA Men's wheelchair basketball team. She has been a member of their gold medal Americas cup team, their Silver Medal World Championship team, and the 2016 Paralympics in Rio Brazil. Mary has coordinated and designed several athletic training and sports medicine programs, and continues to serve as a mentor for several curriculum programs. She designed and served as department chair/program director of a Physician assistant program and continues to mentor student interns and shadowing students.
Mary has a passion for the physically challenged patient and has co-authored a Chapter on the Care of the Physically Challenged Patient in the book "Physician Assistant: A Guide to Clinical Practice". She has numerous honors and her most recent includes The Hu. C and Avanelle Myers Award (awarded annually to an Alderson Broaddus College graduate).
Jennifer Carlquist, PA-C
Jennifer Carlquist works full time in cardiology and part time in an emergency room and at an urgent care clinic.
She lectures across the country on EKGs and cardiology related topics. She has been published in JAAPA and was recently appointed to the California state physician assistant board by Governor Jerry Brown. She started her career as a 911 paramedic and worked on the streets for 13 years. She is also an artist specializing in heart related art.
Our staff can assist you with all your travel arrangements.
Target Audience
Physicians, Physician Assistants, and Nurse Practitioners
Program Purpose / Objectives
Topics covered include Cardiology, Orthopedics, and Emergency Medicine. Providing continuing education for Physician Assistants, Nurse Practitioners, and Physicians.
Date
Time
Port / Activity
Speaker
September 30, 2018
4:30 pm
Departs Fort Lauderdale, FL / No Sessions
October 1, 2018
Cruising/ No Sessions
October 2, 2018
8:00 am - 10:00 am
At Sea / New Fitness Craze = New Injuries
Vacala
10:00 am - 12:00 pm
Pediatric Sports Injuries
Vacala
1:00 pm - 2:00 pm
EKG 1-2-3 Back to the Basics
Carlquist
2:00 pm - 3:30 pm
Young People Don't Have Heart Disease - or DO They?
Carlquist
3:30 pm - 5:00 pm
Cardiac Mixology: Making Sense of the Cardiac Cocktails (Rx=1hr)
Carlquist
October 3, 2018
8:00 am - 5:00 pm
Philipsburg, St. Maarten / No Sessions
October 4, 2018
8:00 am - 5:00 pm
San Juan, Puerto Rico / No Sessions
October 5, 2018
9:30 am - 6:00 pm
Labadee, Haiti / No Sessions
October 6, 2018
8:00 am - 10:00 am
At Sea / Upper Extremity Complaints: Shoulder/ Arm
Vacala
10:00 am - 12:00 pm
Lower Extremity Complaints: Knee/Ankle
Vacala
1:00 pm - 3:00 pm
EKG Boot Camp (Rx=.25hr)
Carlquist
3:00 pm - 5:00 pm
Preventing Cardiac Disease: How to Really Save Lives
Carlquist
October 7, 2018
6:15 am
Arrives Fort Lauderdale, FL / No Sessions
Session Descriptions
New Fitness Craze = New Injuries
The rate of obesity continues to rise in the United States. The Centers for Disease has tracked the rise in obesity over the past 20 years, and the numbers are alarming. Health care providers are encouraging their patients to get active and change their habits. Patients are getting more and more desperate, and ultimately looking for the quick fix in exercise and weight loss. As a result there are new fads in this thing called the fitness craze. With the new fad exercise programs, clinicians are starting to recognize new injuries that were not commonly seen in the past.

This program will discuss the trends, new fad programs and common injuries starting to present to the clinics.

Pediatric Sports Injuries
Sports injuries in kids are quite different by age in injury diagnosis, type, and body area involved. Children continue to engage in physically demanding sports predisposing themselves to a higher incidence of injury. Overuse injuries, overtraining, and exposure to excessive levels of physical activity can present an increased risk of injury. Research has shown that when not managed properly, overuse injuries can affect normal physical growth and maturation. Injury Prevention is the key; gradual rather than sudden increases in stresses and intensity can usually avoid physical break down.

This session will discuss the epidemiology of sports injuries in children and their differences in physiology /development.
Injury evaluation and management of the child athlete and return to play criteria will be discussed as it pertains to common athletic injuries.

Upper Extremity Complaints: Shoulder/ Arm
Shoulder and elbow pain are one of the most common complaints that present to the clinic. Narrowing the differential diagnosis for the shoulder joint is a complex yet simple task.

This lecture is designed to familiarize participants with evidence based physical exam techniques for the shoulder and elbow.
Common Injuries and complaints will be presented.

Lower Extremity Complaints: Knee/Ankle
Knee and Ankle complaints continue to fill the clinics and emergency rooms.

Clinicians must be able to formulate a differential diagnosis efficiently and effectively in order to expedite treatment options.

EKG 1-2-3: Back to Basics

This course will review normal cardiac conduction, as well as normal intervals and wave morphology.
Participants will learn how to assess heart rate using the EKG and just a rhythm strip, as well as some basic rhythm interpretation.
The PQRST model of EKG interpretation will be discussed, along with normal EKG review, troubleshooting the EKG, to include artifact and 60 cycle interference.

Young People Don't Have Heart Disease - or DO They?

Young people can have heart attacks. Case based review of ten patients that died or almost died and lived to tell about it.
A retrospective review of these cases and how these near misses could have been prevented.
Participants will walk through actual cases of cardiac arrest survivors, people who had near fatal myocardial infarctions with focus on how to prevent other patients from the same fate.

Cardiac Mixology: Making Sense of the Cardiac Cocktails

Participants will learn strategies to combat AF and how to use the CHADS score to define risk.
CHF recipes will be discussed on how to adjust/maximize diuretics and how the new novel agents may play a role in treating CHF.
Discussion of the role of the "Cardiac Happy Meal" and how to tailor the medications to prevent side effects.
A case based review of some of the more common side effects of cardiac medications and how to identify them.

EKG Boot Camp

The course will progress from a basic level, to intermediate to advanced.
Participants will learn a chief based complaint approach to reading EKGS and how not to miss the pertinent findings associated with high risk findings like PE or MI.
Participants will also learn the different etiologies of palpitations and how to differentiate between their EKG patterns.
A unique look at the EKG will be introduced using it as a diagnostic tool for lab abnormalities and to detect chamber size abnormalities WITHOUT the echocardiogram.
Subtle STEMI as well as STEMI mimics will be reviewed.
A triage approach to reading EKGS will be reviewed.

Preventing Cardiac Disease:
Conference Sessions generally take place on days at sea (as itinerary allows), giving you plenty of time to enjoy your meals, evenings and ports of call with your companion, family and friends.
Accreditation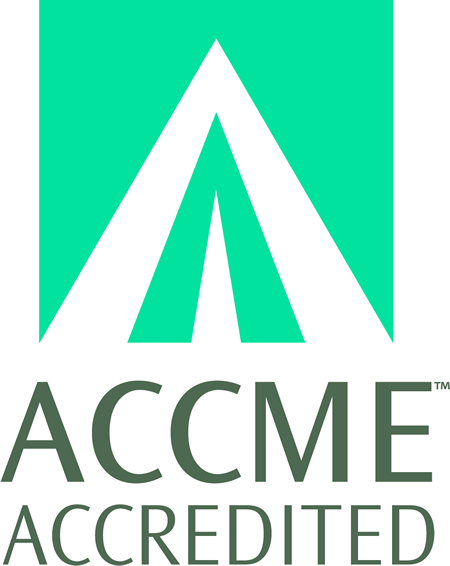 Accreditation: Continuing Education, Inc. is accredited by the Accreditation Council for Continuing Medical Education to provide continuing medical education for physicians.
Designation: Continuing Education, Inc. designates this live activity for a maximum of 16 AMA PRA Category 1 Credits™. Each physician should claim only the credit commensurate with the extent of their participation in the activity.
Osteopathic Physicians: This program is eligible for Category 2 credit with the American Osteopathic Association (AOA) .
Canadian Physicians: This activity is eligible for Section 1 credits in the Royal College's Maintenance of Certification (MOC) Program . Participants must log into MAINPORT to claim this activity.
US or Canadian Family Physicians: Please let us know if you require AAFP Prescribed Credits.
Physician Assistants: AAPA accepts certificates of participation for educational activities certified for AMA PRA Category 1 Credit™ from organizations accredited by ACCME.
Nurse Practitioners: can claim either ANCC Contact Hours or AMA PRA Category 1 Credits™ as needed.
Pharmacology credits are identified on individual activities.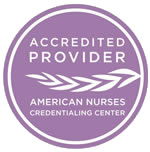 Continuing Education, Inc. is accredited as a provider of continuing nursing education by the American Nurses Credentialing Center's Commission on Accreditation.
Accredited status does not imply endorsement by Continuing Education, Inc./University at Sea or ANCC of any commercial products displayed or used with an activity.
Questions? Call us at 800-422-0711.
We can assist you with all your travel arrangements. We'd be happy to help you plan your flights, hotels or tours before and/or after your cruise conference.

Cruise Itinerary
| DATE | PORT OF CALL | ARRIVE | DEPART |
| --- | --- | --- | --- |
| Sun Sep 30 | Fort Lauderdale, Florida | - | 4:30 pm |
| Mon Oct 01 | At Sea - Cruising | - | - |
| Tue Oct 02 | At Sea - Cruising | - | - |
| Wed Oct 03 | Philipsburg, St. Maarten | 8:00 am | 5:00 pm |
| Thu Oct 04 | San Juan, Puerto Rico | 7:00 am | 2:00 pm |
| Fri Oct 05 | Labadee, Haiti | 9:30 am | 6:00 pm |
| Sat Oct 06 | At Sea - Cruising | - | - |
| Sun Oct 07 | Fort Lauderdale, Florida | 6:15 am | - |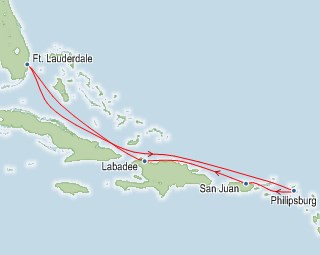 EXCLUSIVE SHORE EXCURSIONS
Please note that our shore excursions are operated separately and
independently of those offered by the cruise line.
©2016 - University at Sea®