Topics in Family Medicine, Preventive Medicine, and Women's Health
7-Night Italy, France, Monaco & Spain Cruise Conference
from Rome (Civitavecchia), Italy to Barcelona, Spain
June 29 - July 6, 2019
14 AMA PRA Category 1 Credit(s)™
14 Contact Hours

Course Fees:
$895 for Physicians, Attorneys, Psychologists, & Doctors of Pharmacy
$695 for Physician Assistants, Nurse Practitioners
$495 for Nurses & Others

BIAS FREE CME -No Commercial Support was provided for this CME activity.
IMPORTANT NOTE: All conferees, their families, and guests must book their cruise within the University at Sea® meeting group through University at Sea® at 800-926-3775 or by registering online. This ensures our company can provide conference services and complimentary social amenities to all meeting participants and their guests. Thank you for your cooperation.
Faculty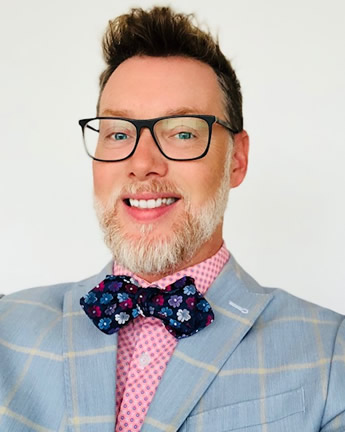 Shawn K. Conner, MD
Board Certified in Family Medicine, 2013-2023
Active Medical Staff, Genesys Regional Medical Center, Grand Blanc, MI
Full-time Private Medical Practice, Clarkston, MI
Medical Doctor, Wayne State University School of Medicine, Detroit, MI
Assistant Clinical Professor, Wayne State University School of Medicine, Detroit, MI
Assistant Clinical Professor, Michigan State University College of Human Medicine, East Lansing, MI
Faculty, American Academy of Family Physicians
Dr. Shawn K. Conner is a private practice Family Physician in the northern suburbs of Detroit, Michigan. He completed medical school at Wayne State University in Detroit and attended residency at Genesys Regional Medical Center near Flint, Michigan. He started a solo Family Medicine practice from scratch in the area where he grew up, and has been in practice there for almost 20 years.
Dr. Conner places a strong emphasis on the personal relationships he establishes with his patients, and in 2013 he was voted as "Best of the Best" Primary Care Doctor in Oakland County, Michigan. His office has been recognized as a Patient Centered Medical Home since the program inception. Dr. Conner greatly values education, and teaches medical students from both Wayne State University in Detroit as well as Michigan State University in East Lansing. He also serves as faculty for the American Academy of Family Physicians where he teaches other primary care providers at medical conferences across the country.
Dr. Conner has practice interests in Dermatology, Upper Respiratory, and Preventive Health. He is actively involved in his community, serving on the local Corridor Improvement Authority, and he serves as an assistant coach on an adult soccer team.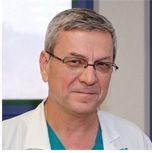 Uriel Elchalal MD
Associate Professor
Obstetrics and Gynecology Dept
Hadassah Hebrew University Medical Center
Ein Kerem Jerusalem, POB 12000
Israel
Born - July 8, 1956 in Israel. Doctor of Medicine, Ben-Gurion University, Israel, 1984. Resident in obstetrics and gynecology Kaplan University Hospital, Rehovot, Israel. 1985-1991. Chief physician Ob/Gyn Hadassah University Hospital, Jerusalem, since 1993. Research Fellowship in reproductive sciences - Barns Jewish Hospital, St. Louis Miss. USA 2003-2004.
Associate Prof. Ob/Gyn Hebrew University, Hadassah School Medicine, Jerusalem since 2009. Head of high risk pregnancy outpatient clinic, Hadassah Ein Kerem medical center.
Head of high risk pregnancy outpatient clinic, Hadassah Ein Kerem medical center. Head of Maccabi women outpatient health center in Jerusalem. Vice Dean&dasg; Student affairs Faculty of Medicine Hadassah Hebrew University. Contributor of over 100 articles to professional journals and author of 3 books in Obstetrics Gynecology and Reproduction (Hebrew).
Our staff can assist you with all your travel arrangements.
Target Audience
Primary Care Physicians, Internists, Physician Assistants, Nurses, Nurse Practitioners
Program Purpose / Objectives
Topics:
Premenstrual syndrome - How can I help my Patient?

Describe the pathogenesis and the diagnostic process in PMS
Describe the natural history and prognosis of PMS
Discuss the evidence for current treatment of PMS
Apply the latest recommendations how to manage effectively PMS.

High Risk Pregnancy: Doctor - what about my future health?

To discuss recent recommendations for follow up and intervention in women who had high-risk pregnancy conditions in their past pregnancies such as: preeclampsia /eclampsia, fetal intra uterine growth restriction and gestational diabetes
The participants will be able to detect the long term consequences of these high risk pregnancy conditions
The participants will be able describe possible future health problems of the offspring of these high-risk pregnancy mothers in accord with barker hypothesis
The participants will be able to assess the importance of continuous blood pressure measurements, glucose and lipid profile levels, weight reduction programs when appropriate according to the specific high-risk pregnancy.

Diabetes in pregnant women and beyond

Differentiate the different types of diabetes during pregnancy.
Discuss the latest evidence-based recommendations of the medical measures to be taken before pregnancy in a known diabetic patient.
Apply the appropriate management of diabetes during pregnancy, delivery and post-partum
Discuss different management options in gestational diabetes and pre-gestational diabetes
Apply evidence-based treatment options using the latest technological advances of insulin pumps and continuous glucose sensors when appropriate.

Infertility - Basic evaluation of the couple

Describe the basic diagnostic steps and treatment options of infertile patients
Discuss the preliminary evaluation needed in both male female and unexplained infertility
Apply an up to date methodological and structured evaluation using the different fertility tests and treatment options according to the medical finding presented
Explain infertility patients the cause of their problem and help them in the decision-making process of how to reach their goal of having a baby

Sexual problems - How can I help my patients, from teenagers to the elderly

Differentiate various common causes of both female and male sexual problems
Discuss the latest recommendations for treating sexual dysfunction
Apply a structured comfortable evaluation of the sexual dysfunction
Determine when to refer the patient for further evaluation and treatment by a Psychological therapist or Sexologist

Chronic pelvic pain - A practical approach

Discuss recent recommendations of the evaluation of chronic pelvic pain
Apply evaluation plan in a methodological manner
Assess female chronic pelvic pain through both noninvasive and invasive diagnostic procedures
Describe and apply the appropriate therapy needed according to the diagnosis

Examination and treatment of Common vulvar/vaginal complaints

Differentiate between Bacterial vaginosis, Yeast infections and trichomonas vaginalis.
Discuss diagnosis and management of common vulvovaginal infections
Describe the diagnostic office tests for differentiating these infections through few simple tests performed
Apply effective treatment for these common vaginal and vulvar pathological conditions

Upper Respiratory Infections
Lower Respiratory Infections
Hypertension Update
Hyperlipidemia Update
Evidence-based Medicine
Prevention in Primary Care (Parts 1 and 2)
Conference Sessions generally take place on days at sea (as itinerary allows), giving you plenty of time to enjoy your meals, evenings and ports of call with your companion, family and friends.
Questions? Call us at 800-422-0711.
We can assist you with all your travel arrangements. We'd be happy to help you plan your flights, hotels or tours before and/or after your cruise conference.

Cruise Itinerary
| DATE | PORT OF CALL | ARRIVE | DEPART |
| --- | --- | --- | --- |
| Sat Jun 29 | Rome (Civitavecchia), Italy | - | 5:00 pm |
| Sun Jun 30 | Naples, Italy | 7:00 am | 6:30 pm |
| Mon Jul 01 | At Sea - Cruising | - | - |
| Tue Jul 02 | Florence/pisa(livorno) , Italy | 7:00 am | 7:00 pm |
| Wed Jul 03 | Monte Carlo, Monaco | 7:00 am | 10:00 pm |
| Thu Jul 04 | Cannes, France | 7:00 am | 4:00 pm |
| Fri Jul 05 | Palma de Mallorca, Spain | 1:00 pm | 9:00 pm |
| Sat Jul 06 | Barcelona, Spain | 6:00 am | - |
EXCLUSIVE SHORE EXCURSIONS
Please note that our shore excursions are operated separately and
independently of those offered by the cruise line.
©2016 - University at Sea®