Life After Dentistry
7-Night Eastern Caribbean Cruise Conference
Round-trip Orlando (Port Canaveral), FL
March 24 - 31, 2019
4 CE Credits
4 Contact Hours
Session Fee: $295 includes spouse/significant other and a copy of Dr. Roadburg's book "Life After Dentistry"
IMPORTANT NOTE: All conferees, their families, and guests must book their cruise within the University at Sea® meeting group through University at Sea® at 800-926-3775 or by registering online. This ensures our company can provide conference services and complimentary social amenities to all meeting participants and their guests. Thank you for your cooperation.
Faculty
Alan Roadburg, PHD
Dr. Alan Roadburg's experience in the non-financial or lifestyle side of retirement planning is both academic and practical. He has a PHD in Sociology from the University of Edinburgh, and was a tenured professor at Dalhousie University, specializing in Social Gerontology (the Sociology of Aging), Sociology of Retirement, and the Sociology of Work and Leisure. During that time, he interviewed 400 retirees, and the results were published in his book 'Work and Leisure in Retirement'. He was also an Adjunct Professor at Simon Fraser University.
In 1986, Dr. Roadburg changed careers to establish the Second Career Retirement Program to develop and present his unique Life Goal Planning approach to retirement, for corporate and public sector clients (e.g. GM, Unilever, Bell Telephone, and many more). Subsequently, he began to specialize with various professional groups including dentists, physicians, teachers, and police officers, by surveying retirees from each group. Life After Dentistry is grounded in the results of research among 575 retired and semi-retired dentists in the US and Canada. This research is a unique and valuable resource for any retiring or retired dentist.....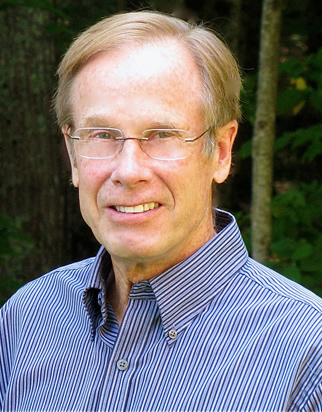 Neil Hiltunen, DMD, FAGD
Dr. Neil Hiltunen is the co-founder of the Association of Retiring Dentists (ARD). After attending dental school at the University of Pennsylvania and completing a General Practice Residency in Chester Pennsylvania, he started a practice in North Hampton, NH.
He grew it, took in partners, and sold it, and continues to practice part time as part of his long-term transition plan. During his career he served in various positions in the New Hampshire Dental Society, and thirteen years serving on the New Hampshire Board of Dental Examiners, the last three as President.
Currently, In addition to practicing part-time, he volunteers in a local dental clinic, and works with the Commission on Dental Competency Assessments conducting licensing examinations at dental schools from Arizona to Nova Scotia.
The development of the Association of Retiring Dentists began in 2008 and continues to provide information to help dentists make the transition from full time practice to the next stage in their lives. This includes helping them find purpose, which may include volunteering in clinics for the underserved or otherwise using the skills acquired over a lifetime.
Our staff can assist you with all your travel arrangements.
Target Audience
Dentists, Retiring Dentists
Program Purpose / Objectives
Life After Dentistry
Day 1: Life After Dentistry (3 hours) Presented by Dr. Alan Roadburg.
True retirement happiness is not based on money alone, but on being able to replace satisfactions, such as social interaction, challenge, involvement, achievement, etc., lost from work. Life After Dentistry includes our exclusive Life Goal Planning approach to address this important issue and to create a retirement that will be worthwhile and enjoyable. The program is grounded in our exclusive research on 575 retired and semi-retired dentists, so you can learn from their experiences and advice.
Each participant will receive a copy of the Life After Dentistry workbook (retails at $44 on the ADA website), and spouses/significant others are encouraged to attend.
You will learn:
The key to retirement happiness
How to evaluate/improve current plans
How to create new plans (if necessary)
How to incorporate life goal planning with your financial plan
New insights into:

The decision to retire
Working in retirement
Spousal relations
Single in retirement
Moving at retirement
and more.
Missing Element in Most Financial Plans
Although this is not a financial planning program, Life After Dentistry can provide the element missing from most retirement plans, namely determining a financial goal based on your retirement life goal, needs and aspirations. In this way Life After Dentistry can help to truly personalize your financial plan.
Day 2: Science and Passion of Retiring (1 hour) Presented by Dr. Neil Hiltunen
At this course you can expect to have an overview of factors that influence retirement and the actions we take in making retirement decisions. Scientific factors such as Biology, Sociology, and Psychology not only form the basis of our retirement environment but also, when understood, can help make for more fulfilling and successful retirement years. Retirement can be the best time of our lives, and when we understand the science we can be free to discover our passion by combining happiness and purpose.
Conference Sessions generally take place on days at sea (as itinerary allows), giving you plenty of time to enjoy your meals, evenings and ports of call with your companion, family and friends.
Accreditation
Accreditation: 4 CE Credits granted by the New Hampshire Dental Society which is a certified provider of the ADA's Continuing Education Recognition Program.

Questions? Call us at 800-422-0711.
We can assist you with all your travel arrangements. We'd be happy to help you plan your flights, hotels or tours before and/or after your cruise conference.

Cruise Itinerary
DATE
PORT OF CALL
ARRIVE
DEPART
Sun Mar 24
Orlando (Port Canaveral), Florida

-
4:30 pm
Mon Mar 25
Nassau, The Bahamas

8:00 am
3:00 pm
Tue Mar 26
At Sea - Cruising
Lectures: 8:00am-11:00am
(Alan) - Life After Dentistry
-
-
Wed Mar 27
Charlotte Amalie, St. Thomas, USVI

10:30 am
7:00 pm
Thu Mar 28
Philipsburg, St. Maarten

8:00 am
5:00 pm
Fri Mar 29
At Sea - Cruising
Lectures: 9:00am-10:00am
(Neil) - Science & Passion of Retiring
-
-
Sat Mar 30
At Sea - Cruising

-
-
Sun Mar 31
Orlando (Port Canaveral), Florida

6:00 am
-
EXCLUSIVE SHORE EXCURSIONS
Please note that our shore excursions are operated separately and
independently of those offered by the cruise line.
©2016 - University at Sea®