Topics in Clinical Nursing: 2019 Update, including Healthcare Communications and The Team Approach to Patient Care
7-Night Eastern Caribbean Cruise Conference
Round-trip Miami, FL
November 24 - December 1, 2019
14 Contact Hours

Course Fees:
$695 for Physician Assistants & Nurse Practitioners
$495 for Nurses, Students & Others

BIAS FREE CME - No Commercial Support was provided for this CME activity.
IMPORTANT NOTE: All conferees, their families, and guests must book their cruise within the University at Sea® meeting group through University at Sea® at 800-926-3775 or by registering online. This ensures our company can provide conference services and complimentary social amenities to all meeting participants and their guests. Thank you for your cooperation.
Faculty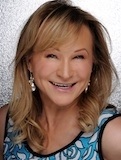 Monica Broome, MD, FACP, FAACH, FAMWA
Director Communication Skills Program
Vice Chair, Global Listening Centre
Deputy National Representative International Association for Communication in Health Care
Master Trainer Institute of Healthcare Communications
Assistant Professor of Medicine University of Miami Miller School of Medicine
Dr. Monica Broome is a world famous personality and is an international speaker for medicine, law, and business. Her interest is the neuroscience of communication and Listening. She is the CEO of Arete Medical Enterprise and the Director of the Communication Skills Program for University of Miami Miller School of Medicine. The scope of this program includes the undergraduate, graduate, and faculty development levels.
Dr. Broome, formerly Dr. Harris, is an alumnus of the University Of Miami School Of Medicine. Her specialty is Internal Medicine for which she has received recognition and accolades from colleagues and patients, including a service award from the State of Virginia Department of Disabled American Veterans. She was the Founder and former Medical Director of the Women's Veterans Comprehensive Health Program, in Hampton Virginia. Dr. Broome was selected as one of the representatives from the state of Florida to participate in a National Summit on Women's Veterans Health Issues at the White House which resulted in a position paper for Congress. To continue her interest in promoting women's health, Dr. Broome currently serves on the Institute for Women's Health Education/Academic Training Subcommittee at the University Of Miami Miller School Of Medicine. In 2016 she was elected to serve on the Board of Directors for the American Medical Women's Association. She is a Diplomat of the American Board of Internal Medicine, a Fellow of the American College of Physicians, a Fellow of the American Academy of Communication in Healthcare.
Dr. Broome completed a three-year fellowship in Medical Education at the University of Miami Miller School of Medicine. During her fellowship, she participated in programs in healthcare communication at the Macy Institute. She is an educational director and master trainer for the Institute for Healthcare Communication. Her scholarly work includes presentations and workshops nationally for the Association of American Medical Colleges, Society of General Internal Medicine, Southern Group on Educational Affairs, and MGMA Medical Group Management Association. Her international presentations include the International Conference on Communication in Health Care and the International Academy of Law and Mental Health. She serves on the American College of Physicians Legislative Action Program for Health Care Reform, the Editorial Board of Medical Encounter, the Advisory Board for Florida International University Graduate School of Business Healthcare MBA program, and the test writing committee of the National Board of Medical Examiners for the United States Medical Licensing Examination.
Dr. Broome chaired the Committee on Communication and technology for the 2006 American Academy on Communication in Healthcare Annual Research and Teaching Forum and co-chaired the International Conference on Communication in Healthcare held in the USA in Miami, October 2009. In 2014, the European Association on Communication in Healthcare elected her to be Deputy National Representative for the United States. She was re-elected in 2016.
Dr. Broome serves on the Global Advisory Council of the International Society for Therapeutic Jurisprudence, and was named Vice Chair of the Global Listening Centre in 2018.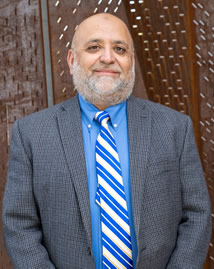 Shakaib (Shak) Rehman, MD, SCH, FACP, FAACH
Dr. Rehman is the Associate Chief of Staff for Education at the Phoenix VA Healthcare Systems and Professor of Internal Medicine and Professor of Informatics at the University of Arizona College of Medicine-Phoenix. He was formerly the Chief of primary Care at the Ralph H. Johnson VA medical Center. He received his MD from University of Punjab, Pakistan with Gold Medals in Physiology, Forensic Medicine and Pathology.
He did his Internal Medicine Residency at Nassau University Medical Center/SUNY @Stony Brook, New York and General Internal Medicine/Medical Education Fellowship at the Medical University of South Carolina. He then graduated from Harvard University's Executive Fellowship Program. He is board certified in Internal Medicine, Hypertension and Clinical Informatics. He is also a Fellow of American College of Physicians (ACP) and American Academy on Communication in Healthcare.
The American Society of Hypertension designated him a Clinical Specialist in Hypertension. He is a certified Mentor for the Department of Veterans Affairs. Dr. Rehman is a well-recognized expert in "Healthcare Communication", "Balancing Work and Life" and "Hypertension".
He has taught courses/workshops around the country as well as in many countries outside the USA. He was invited to give the Commencement Address on the graduation ceremony of Medical University of South Carolina class of 2013. He have received numerous awards including Best Doctors in America ® award, David E. Rogers Teaching Award from Society of General Internal Medicine twice, Department of Veterans Affair Excellence in Medical Education Award, Medical University of South Carolina Best Teacher Award, American College of Physicians (ACP) Young Physician Award, ACP James A. McFarland Award in Excellence in Teaching and Humanism, ACP Laureate Award, ACP Arizona Chapter Leader of the Year Award and Outstanding IMG award. He has been inducted in the Alpha Omega Alpha (AOA) Medical Honor Society.
He has been inducted into the Gold Humanism Honor Society. He has received the Department of Veterans Affairs Gerald Schmitz Award and Certificate in Recognition for important contributions to VA's education mission. He has been elected the President of the Society of General Internal Medicine, Mountain West Region and Vice-President of the American Academy on Communications in Healthcare. He was also the Conference Chair for the International Conference on Communication in Healthcare. He is the Chair of ACP Public Policy committee.
He was the member of ACP Council of Young Physicians (CYP) and was also the Chair of ACP-SC Chapter CYP, Chair of ACP-SC Chapter Health and Public Policy Committee (HPPC). He is currently the Chair of ACP-Arizona chapter HPPC and member of ACP national HPPC. He has been a member of the scientific committees for annual sessions of SGIM, AACH, SMA, ACP (South Carolina and Arizona chapters) for the last many years. He has participated in numerous research projects.
He has published hundreds of articles and book chapters. Dr. Rehman is reviewer for many scientific journals such as Annals of Internal Medicine, Journal of General Internal Medicine, and American Journal of Hypertension etc. He is the associate editor of Medical Encounter and was the editor of Journal Scan (online journal).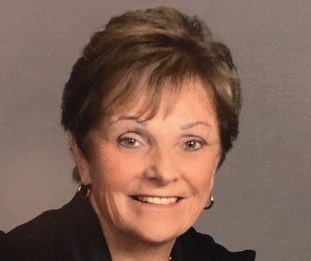 Sandra W. Reifsteck, RN, MS, FACMPE
Sandra Reifsteck spent over 25 years as an administrator and Vice President of Nursing and Professional Services with Carle Clinic, a 350 physician medical group practice with over 100 mid-level providers located in Urbana, Illinois.
During her career she served as Past Chairman of the Board of the Medical Group Management Association (MGMA) and is a Fellow in the American College of Medical Practice (ACMPE). Sandy was a founding member of the Board, and President of the 40 year old American Academy of Ambulatory Care Nursing (AAACN).
She has received numerous honors including the national Harry A. Hartwick Outstanding Administrator award and the University of Illinois College of Nursing Sage award. She continues as a master trainer and faculty emeritus for the Institute for Healthcare Communication (IHC) and has published in several healthcare journals. Ms. Reifsteck speaks at professional organizations, hospitals and medical groups across the country.
Her experience in working with healthcare teams and the importance of patient collaboration are assets she brings to the healthcare field.
Our staff can assist you with all your travel arrangements.
Target Audience
Nurses, Nurse Practitioners
Program Purpose / Objectives
Topics:
Resolving an Unexpected Medical Outcome using a team approach

Apply two models for disclosing an unexpected medical outcome: when care is reasonable or when care is unreasonable.

Diabetes self-management‐ the key to a successful outcome

Define the key skills needed to support a clinician as a change agent in coaching patients to self-manage their condition.

Transitioning from Cure to Care in chronic disease management

Identify and use a model for documenting the continuum of care for patients being following by a retired nurse volunteer.

The Electronic Health Record ‐ a challenge and an opportunity

Define the challenges that occur when using an electronic health record and 3 skills to overcome these challenges.

Patient Safety: Strategies and tools to promote patient safety and improve clinical performance

Reasons to improve safety in the medical practice, including the role of leadership.

Motivational Interviewing

Demonstrate communication techniques used in motivational interviewing

Working in Highly Functioning Teams
Diabetes 2019 Update
Update on Communication Skills

Describe new communication tools used when interviewing patients

Burnout

Define Burnout
Relate techniques to manage burnout in oneself and others

The Neuroscience of Anger and the Angry Encounter

Describe new concepts in the neuroscience of anger
Demonstrate use of a communication tool to mitigate anger in oneself and others

Navigating Difficult Conversations

Manage conversations when they become difficult

Advanced Care Planning & End of Life

Describe the differences in ACP & EOL
Explain ACP & EOL to patients and families
Conference Sessions generally take place on days at sea (as itinerary allows), giving you plenty of time to enjoy your meals, evenings and ports of call with your companion, family and friends.
Accreditation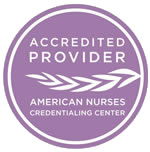 Continuing Education, Inc. is accredited as a provider of continuing nursing education by the American Nurses Credentialing Center's Commission on Accreditation.
Accredited status does not imply endorsement by Continuing Education, Inc./University at Sea or ANCC of any commercial products displayed or used with an activity.
Questions? Call us at 800-422-0711.
We can assist you with all your travel arrangements. We'd be happy to help you plan your flights, hotels or tours before and/or after your cruise conference.

Cruise Itinerary
DATE
PORT OF CALL
ARRIVE
DEPART
Sun Nov 24
Miami, Florida

-
4:30 pm
Mon Nov 25
At Sea - Cruising
Lectures: 8:00 AM - 12 Noon
-
-
Tue Nov 26
At Sea - Cruising
Lectures: 9:00 AM - 12 Noon; 1 - 4 PM
-
-
Wed Nov 27
Charlotte Amalie, St. Thomas, USVI

8:00 am
5:00 pm
Thu Nov 28
San Juan, Puerto Rico

7:00 am
3:00 pm
Fri Nov 29
Labadee, Haiti

10:00 am
6:30 pm
Sat Nov 30
At Sea - Cruising
Lectures: 8:00 AM - 12 Noon
-
-
Sun Dec 01
Miami, Florida

6:00 am
-
EXCLUSIVE SHORE EXCURSIONS
Please note that our shore excursions are operated separately and
independently of those offered by the cruise line.
©2016 - University at Sea®