University at Sea®
5700 4th Street North
St. Petersburg, FL 33703
E-Mail Us
Office Hours
Monday - Friday
9:00am - 5:00pm EST
Saturday
10:00am - 2:00pm EST

Topics in Family Medicine: 2018 Update
7-Night Hawaii Cruise Conference
Round-trip Honolulu, Oahu, Hawaii
December 01 - 08, 2018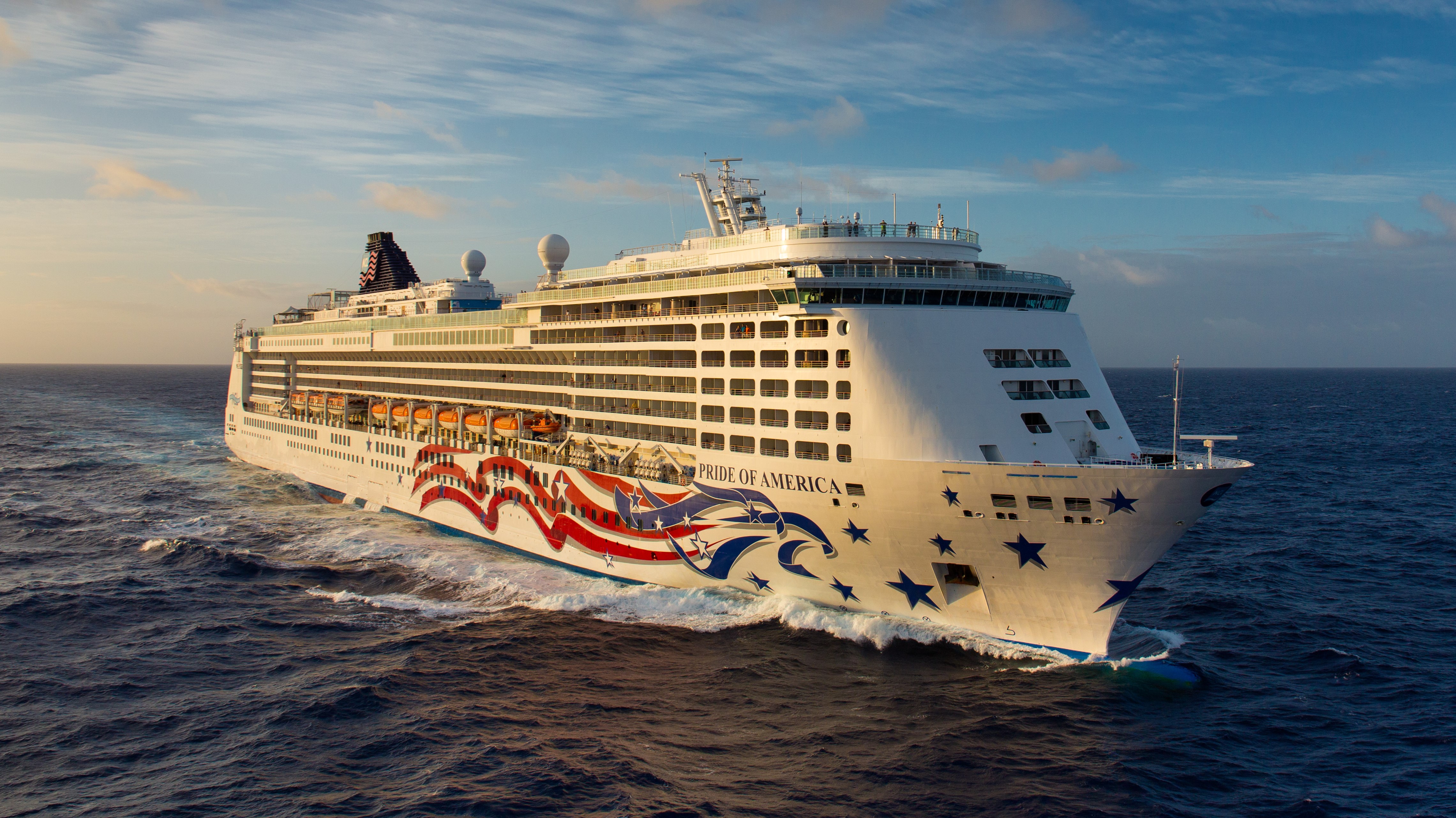 14.0 AMA PRA Category 1 Credits™
14 ACPE Credits
6 ¾ Hours of Pharmacology for NPs
14.0 Contact Hours


Course Fees
Target Audience
Nurses, Nurse PractitionersNurses, Nurse PractitionersPhysicians, Physician Assistants, Nurses, Nurse Practitioners, Pharmacists
Program Purpose / Objectives
Topics:
Prevention and Treatment of Motion Sickness
Incidentaloma(s) How to approach these findings?
Hey Doc! By the way I have this

Common OTC treatment of every day Dermatologic Problems in Daily Practice

Common Knee and Shoulder Complaints in the Office Setting

How to give steroid injections to treat knee and shoulder complaints

Use of the Medical Interpreter to maximize the office visit
Current Guidelines on Evaluation of the Abdominal Aortic Aneurysm
Efficacious use of Antiemetic in the office setting
Optimizing Results through Teamwork
Preparing Your Patients for a Successful Transition to their Golden Years
Medical Error Reduction: Optimizing Outcomes and Patient Safety
Travel Medicine: Prevention Goes International
Optimizing Patient Safety- Appropriate Opioid Prescribing
Learning Objectives:
List 3 symptoms of motion sickness

Describe the 3 types of behavioral interventions
Recite 3 types of medications use for Motions Sickness

Differentiate the different sites of incidentalomas

Differentiate the different sites of incidentalomas
Explain the work up for Thyroid, Pulmonary and Pituitary Incidentalomas
List the 3 Red flags related to Thyroid, Pulmonary and Pituitary findings

Describe 3 most common skin complaints in the office setting

List 3 over the counter treatments that are used for these skin conditions

Demonstrate a rapid shoulder and knee exam

List the contraindications to a steroid injection

Describe at least 5 tips for using a medical interpreter

List 3 Medical Interpreter Resources
Explain at least 2 benefits of using a trained interpreter

Describe what constitutes and Abdominal Aortic Aneurysm

List the 3 main risk factors for AAA
Apply the screening requirements for AAA

List the 3 primary neurotransmitters involved in nausea and vomiting

Discuss the 4 categories of antiemetics used in the ambulatory setting

Apply the characteristics of successful teams and tools to build teamwork and improve outcomes
Describe how teamwork can improve chronic disease metrics
List and explain stages of team formation
Improve the wellness of the geriatric patients seen
Address preventive measures for geriatric members
Provide appropriate medication management for the elderly
Improve communication strategies in discussing advance directives with patients
Discuss types of medical errors that can result in increased morbidity and mortality
Minimize potential cognitive error risks to result in improved outcomes and patient safety
Explain how diagnosis momentum can result in medical errors
Discuss the scope of US travelers abroad
Assess the medical risk to the traveler
List commonly needed Immunizations for travelers
Implement helpful travel preventative treatments
Utilize travel medicine related website resources
Appropriately evaluate a patient for Chronic Pain
Utilize general guidelines for prescribing Controlled Substances / Opioids, including the new CDC guidelines
Implement the use of multiple modalities in managing chronic pain
Explain the added risks when prescribing opioids in excess of 100 mg Morphine Equivalent Dosing (MED)
Implement strategies to improve patient safety and compliance with guidelines in prescribing opioids and other Controlled Substances
Conference Sessions generally take place on days at sea (as itinerary allows), giving you plenty of time to enjoy your meals, evenings and ports of call with your companion, family and friends.
IMPORTANT NOTE: All conferees, their families, and guests must book their cruise within the University at Sea® meeting group through University at Sea® at 800-926-3775 or by registering online. This ensures our company can provide conference services and complimentary social amenities to all meeting participants and their guests. Thank you for your cooperation.
Faculty
Dereck DeLeon, MD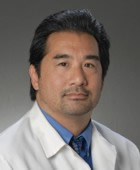 Senior Vice President
Chief Academic Officer
Designated Institutional Official
Cone Health
Greensboro, NC


Dr. DeLeon is currently overseeing 5 Residencies and Fellowships, Institutional Research as well as the education of other health care learners and their integration within our health system.

Executive Director: Greensboro Area Health Education Center(AHEC):
Serving 8 counties within North Carolina , to meet the state's health and health workforce needs by providing educational programs and services that bridge academic institutions and communities to improve the health of the people of North Carolina with a focus on underserved populations.
Our vision is to lead the transformation of healthcare education and services in North Carolina.
Dr. Dereck DeLeon has been a Family Physician with Kaiser Permanente in San Diego, California for the past 22 years and was the Program Director for the Kaiser Permanente Family Medicine Residency Program in San Diego as well as the Southern California Regional Chair for Diversity in Graduate Medical Education Committee.

He was also the Co-Chair of the San Diego Graduate Medical Education Committee and the Chair of the San Diego, Innovation in Quality Education and Transformation Committee at Kaiser Permanente San Diego.

His leadership background also includes being on the Association of Family Medicine Residency Director Education and Program Director Development Committee as well past Chair of the Kaiser Permanente San Diego Continuing Medical Education Committee .He also has completed numerous Fellowships in Leadership, Faculty Development and Curriculum Design and Assessment.

Dr. DeLeon also maintains a busy clinical practice with Kaiser Permanente. He holds the appointment of Associate Clinical Professor in the Department of Family Medicine and Preventative Medicine at the University of California, San Diego.

One of Dr DeLeon's passions is in developing community programs that seek to expose those from underrepresented backgrounds to the health care profession as well as to educate other healthcare providers around the issues of health inequities in our communities. Dr DeLeon help pioneer the Kaiser Permanente/ San Ysidro High School Summer Urban Fellowship which has helped provide the education/mentoring and role modeling for local high school, college and medical students from underrepresented groups ,who seek careers in medicine .

Dr. DeLeon has been an invited speaker at numerous venues and has presented numerous scholarly work at, the AAFP Annual Scientific Assembly , the AAFP Program Directors Workshop , the University of California San Diego School of Medicine , and the AAMC Minority Student Workshop among others.
Tim Munzing, MD, FAAFP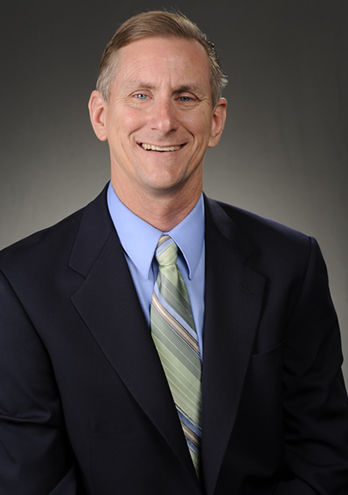 Family Medicine Residency Program Director
Kaiser Permanente Orange County Family Medicine Residency Program
Santa Ana, California Dr. Timothy Munzing has been a family physician with Kaiser Permanente in Orange County, California for the past 33-1/2 years, over 30 years as the founding Program Director of the KP-OC Family Medicine Residency Program. Dr. Munzing serves on the national ACGME Family Medicine Review Committee, responsible for the accreditation of over 600 Family Medicine residency programs. He has had a clinical practice for over three decades and has taught hundreds of Family Medicine residents and thousands of medical students. Dr. Munzing was the recipient of the 2017 National Family Medicine Outstanding Residency Program Director of the Year Award and the 2017 California Academy of Family Physicians Hero of Family Medicine Award. He holds the appointment of full Clinical Professor at the University of California, Irvine College of Medicine and Professor at the developing Kaiser Permanente School of Medicine, opening Summer 2020.

Dr. Munzing is a leading national expert on appropriate (legal vs. illegal) Opioid and Controlled Substance Prescribing, recently receiving a major national Medical Director's Award by the National Health Care Anti-Fraud Association. He has served as a medical expert reviewer for the DEA, FBI, and Medical Board of California for 15 years, having reviewed over 200 cases (100+ criminal) in over sixteen states across the United States.

Dr. Munzing published a peer reviewed article entitled "Guide to Appropriate Opioid Prescribing for Noncancer Pain" in May 2017 in the Permanente Journal, which is now being used nationally by physicians, law enforcement, and prosecutors. Dr. Munzing has lectured on the subject to thousands of physicians and healthcare providers, law enforcement (DEA, FBI, other state and federal law enforcement), and prosecutors across the United States.
Our staff can assist you with all your travel arrangements.
Questions? Call us at 800-422-0711.
We can assist you with all your travel arrangements. We'd be happy to help you plan your flights, hotels or tours before and/or after your cruise conference.

Cruise Itinerary
| DATE | PORT OF CALL | ARRIVE | DEPART |
| --- | --- | --- | --- |
| Sat Dec 01 | Honolulu, Oahu, Hawaii | - | 7:00 pm |
| Sun Dec 02 | Kahului, Maui | 8:00 am | - |
| Mon Dec 03 | Kahului, Maui | - | 6:00 pm |
| Wed Dec 05 | Kona, Hawaii | 7:00 am | 5:30 pm |
| Tue Dec 04 | Hilo, Hawaii | 8:00 am | 6:00 pm |
| Thu Dec 06 | Nawiliwili, Kauai, Hawaii | 8:00 am | - |
| Fri Dec 07 | Nawiliwili, Kauai, Hawaii | - | 2:00 pm |
| Sat Dec 08 | Honolulu, Oahu, Hawaii | 7:00 am | - |
*
Tentative course schedule, actual class times may differ.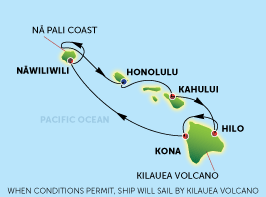 Ports of Call
Honolulu, Oahu, Hawaii - Combine the languid allure of the tropics with big-city sophistication, then add the spirit of aloha, and you've got Honolulu. This Pacific crossroads features museums, dazzling beaches, historic Pearl Harbor and spectacular sunrises over Diamond Head. Gardenias and jasmine blanket the air with a heady fragrance, and pink sunsets cast a magical glow over fabled Waikiki Beach.
Kahului, Maui - A surplus of natural splendor and the genuine hospitality of its people have helped to make Maui Hawaii's second most popular island. Explore the fascinating history of the town of Lahaina. Plant yourself on a pristine beach, or play one of the world's most beautiful golf courses.
Kona, Hawaii - The sun-blessed Kona coast stretches 80 miles along macadamia nut orchards, famous coffee plantations and some of the most important sites in Hawaiian history. Captain Cook came ashore here and died at the hands of angry natives. The coast is also famous for water sports, and the Hawaiian International Billfish Tournament is a world-renowned annual event.
Hilo, Hawaii - Gaze up from this charming town and see snow-capped Mauna Kea volcano. It's just one of the scenic marvels in this exotic greenhouse of lush tropical plants, towering banyan trees, thundering falls and enough flowers to fill a rainbow. Arid deserts, steaming fissures and volcanoes that blow their tops are just as impressive.
Nawiliwili, Kauai, Hawaii - The Garden Isle, Kauai receives the most rainfall of all the Hawaiian Islands, which leads to lush vegetation and elegant hibiscus blossoms, as well as a huge canyon carved by wind and water erosion. Marvel at the narrow paths worn by the ancient Menehunes into the cliffsides of the steep Na Pali Coast, unmarred by roads and unapproachable except by foot trail or helicopter.
Our staff can assist you with all your travel arrangements.
Questions? Call us at 800-422-0711.
We can assist you with all your travel arrangements. We'd be happy to help you plan your flights, hotels or tours before and/or after your cruise conference.
SHORE EXCURSIONS
Please note that our shore excursions are operated separately and
independently of those offered by the cruise line.
©2019 - University at Sea®