University at Sea®
5700 4th Street North
St. Petersburg, FL 33703
E-Mail Us
Office Hours
Monday - Friday
9:00am - 5:00pm EST
Saturday
10:00am - 2:00pm EST

Topics in Family Medicine and Geriatrics
7-Night Eastern Caribbean Cruise
Round-trip Ft. Lauderdale, Florida
September 16 - 23, 2018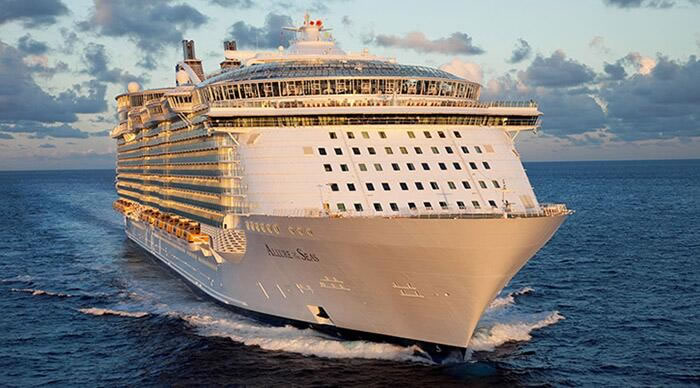 14.0 AMA PRA Category 1 Credits™
14 ACPE Credits
14.0 Contact Hours


Course Fees
Target Audience
Nurses, Nurse PractitionersNurses, Nurse PractitionersPhysicians, Physician Assistants, Nurses, Nurse Practitioners, Pharmacists
Program Purpose / Objectives
Topics:
Osteoporosis

Evaluate screening recommendations and apply them to everyday practice
Utilize therapies that include bisphosphonates, PTH and inhibitors of the RANK/RANKL/OPG system
Recommend appropriate vitamin D therapy
Better advise patients on calcium supplementation

MCI and Alzheimer's Disease

Define Mild Cognitive Impairment in both amnestic and non-amnestic disease states
Understand the potential implications of early diagnosis of dementia for patient care outcomes
Describe the clinical manifestations of Alzheimer's disease
Evaluate patients for symptoms of cognitive and functional loss
Apply appropriate drug and non-drug interventions for patients with dementia
Counsel families and caregivers at all stages of disease

To Sleep: Perchance to Dream

Describe the age-related changes in sleep
Evaluate the psychiatric, medical, and neurological causes of sleep problems
Implement office-based and objective methods for evaluating sleep disordered breathing
Intervene with appropriate treatments for complaints of insomnia including CBTI as first line guideline directed care

Management of Constipation

Understand the common barriers that hinder the optimal management of chronic constipation in health care settings
Define primary as well as secondary causes of hypertension in the older adult
Provide a rational strategy to manage constipation based on current best evidence of the drug classes currently available

Where Pain Management Meets Addiction Medicine

Understand the pathogenesis of pain
Apply recent guidelines in pain management
Choose appropriate drug therapy and multimodal interventions for the relief of pain
Enroll in your state's Prescription Drug Monitoring Program (PDMP)
Balance the management of patients who present with both pain and opioid addiction

Pulmonary Disease in the Elderly

Evaluate current trends in pulmonary disease in the elderly
Review current immunization guidelines and supportive therapy
Include new therapies like LAMA/LABA combination inhalers and roflumilast in the management of COPD
Implement the appropriate use of nebulizers, MDIs and oxygen
Apply guideline directed care to patients with COPD

Nutritional Supplements: When East meets West

Understand that adequate nutrition is a prerequisite for the maintenance of good health and optimum efficiency
Find the on-line resources that provide the best evidence in support of dietary and nutritional supplements
Identify targeted supplements for heart disease, vision, depression/mood, and urologic disorders
Council patients on the risks of certain therapies in the presence of other disease

Ambulatory Management of Congestive Heart Failure

Recognize congestive heart failure exacerbations in the ambulatory setting
Determine when parenteral diuretic use would be clinically indicated
Recommend the appropriate type and dose of diuretic
Determine laboratory and clinical follow up parameters
Recognize when patients require a higher level of care

Dizziness - the diagnostic and management conundrum

Define and describe the clinical manifestations of dizziness
Differentiate between central and peripheral dizziness
Develop a treatment plan for dizziness that is evidence-based and patient centric
Apply appropriate pharmacologic and non-pharmacologic interventions for patients with vertigo

Oral Hypoglycemic Medications for type 2 DM management - what is the evidence?

Describe the different classes of oral hypoglycemic medications available for management of type 2 diabetes
Evaluate the efficacy of these medications in preventing morbidity and mortality
Select the most appropriate oral hypoglycemic based on individual patient parameters
Understand and recognize the potential risks posed by each class of medications

Office Emergencies - management without disruption

Develop a brief training and simulation program, using the team STEPPS model (strategies and tools to enhance performance and patient safety)
Recognize and manage early anaphylaxis in the office
Recognize and manage acute coronary syndrome in the office
Recognize and manage acute COPD or asthma exacerbation in the office

Steroid Joint Injections - minimal effort and maximal benefit

Understand the risks and benefits of cortisone joint injections
Employ evidence based injection techniques that decrease the risk of infections
Select the appropriate steroid, analgesic, needle, and syringe for the planned injection
Review the correct technique of injection

Food as a prescription

Identify dietary modifications that decrease cardiovascular risk
Identify dietary modifications that decrease cancer risk and mortality
Recognize dietary choices that decrease the risk of diabetes

Lower Extremity Deep Venous Thrombosis Diagnosis - How and Why?

Recognize when a deep venous thrombosis diagnosis needs to be considered
Choose the appropriate test for the diagnosis of deep venous thromboses
Correlate the ultrasound findings to the appropriate clinical diagnosis
Conference Sessions generally take place on days at sea (as itinerary allows), giving you plenty of time to enjoy your meals, evenings and ports of call with your companion, family and friends.
IMPORTANT NOTE: All conferees, their families, and guests must book their cruise within the University at Sea® meeting group through University at Sea® at 800-926-3775 or by registering online. This ensures our company can provide conference services and complimentary social amenities to all meeting participants and their guests. Thank you for your cooperation.
Faculty
Eric G. Tangalos, MD, FACP, AGSF, CMD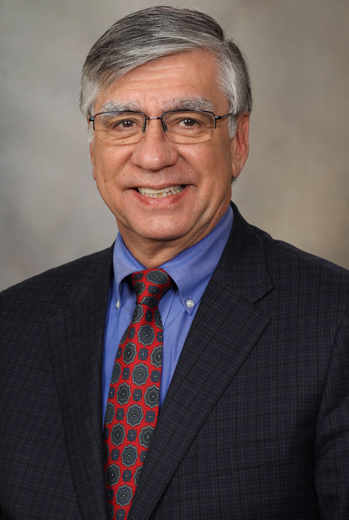 Dr. Eric Tangalos is Professor of Medicine at the Mayo Clinic in Rochester, Minnesota. He was Chair of Primary Care Internal Medicine from 1997 to 2006. Dr. Tangalos received his undergraduate training from the University of Michigan, is a graduate of the Loyola University Stritch School of Medicine in Chicago, and was a resident and fellow in Internal Medicine at Mayo.

He is a past president of the American Medical Directors Association (AMDA) and is a fellow and past governor of the American College of Physicians. He is a past director of the American Geriatrics Society and served on their Foundation for Health in Aging. He was also on the national board of the Alzheimer's Association for eight years and was a member of their executive committee. He continues with NCQA on their Geriatric Measurement Advisory Panel and reviews NIH STTR-SBIR grants on a regular basis.

Dr. Tangalos has been continuously funded with the Mayo Clinic Alzheimer's Disease Research Center since 1987. He was responsible for the recruitment of volunteers that first defined Mild Cognitive Impairment and was an author on those seminal publications. He is an Internist and Geriatrician, teaches on the Mayo campus and lectures both nationally and internationally.
Lance Brunner MD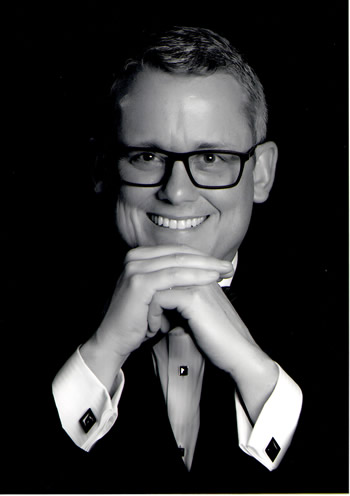 Physician Director - Patient Safety and Quality
Administrative Faculty - Family Medicine Residency
Kaiser Permanente Orange County
Anaheim, CA
Our staff can assist you with all your travel arrangements.
Questions? Call us at 800-422-0711.
We can assist you with all your travel arrangements. We'd be happy to help you plan your flights, hotels or tours before and/or after your cruise conference.

Cruise Itinerary
DATE
PORT OF CALL
ARRIVE
DEPART
Sun Sep 16
Ft. Lauderdale, Florida

-
4:00 pm
Mon Sep 17

*

At Sea - Cruising

12:00 am
12:00 am
Tue Sep 18

*

At Sea - Cruising

-
-
Wed Sep 19
Philipsburg, St. Maarten

8:00 am
5:00 pm
Thu Sep 20
San Juan, Puerto Rico

7:00 am
2:00 pm
Fri Sep 21
Labadee, Haiti

9:30 am
6:00 pm
Sat Sep 22

*

At Sea - Cruising

-
-
Sun Sep 23
Ft. Lauderdale, Florida

6:15 am
-
*
Tentative course schedule, actual class times may differ.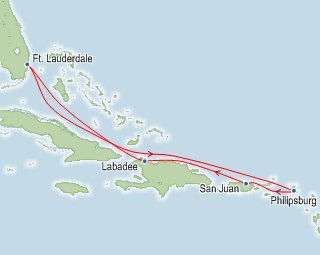 Ports of Call
Ft. Lauderdale, Florida - There is an abundance of things to see and do in the Ft. Lauderdale area: visit the newly redesigned Ft. Lauderdale Beach and cafes, stroll the historic Riverwalk, shop the luxurious stores on Las Olas Boulevard or adventure to the Everglades for an intriguing air boat excursion.
At Sea - Cruising - Cruising
Philipsburg, St. Maarten - An island under two flags. Sample the Dutch treats of Philipsburg: chocolate, cheese, delftware. On the French side linger over bouillabaisse, shop for Parisian perfumes.
San Juan, Puerto Rico - In days of yore, the waters near Puerto Rico teemed with pirate ships commanded by the likes of Sir Francis Drake. Aye, they are long gone, but in their wake they have left an island of national treasures: La Casa Blanca, built in 1501 for the island's first governor, Ponce de Leon; the cobblestone streets of Old San Juan; the tropical rain forests of El Yunque.
Labadee, Haiti - This tropical paradise, reserved exclusively for Royal Caribbean guests, features pristine beaches, walking trails and breathtaking vistas. Labadee is the perfect setting for parasailing, wave runners and the kayak tour, all available on your own private island.
Our staff can assist you with all your travel arrangements.
Questions? Call us at 800-422-0711.
We can assist you with all your travel arrangements. We'd be happy to help you plan your flights, hotels or tours before and/or after your cruise conference.
SHORE EXCURSIONS
Please note that our shore excursions are operated separately and
independently of those offered by the cruise line.
©2019 - University at Sea®