Integrative Dental Medicine:
The Next Great Frontier in Dentistry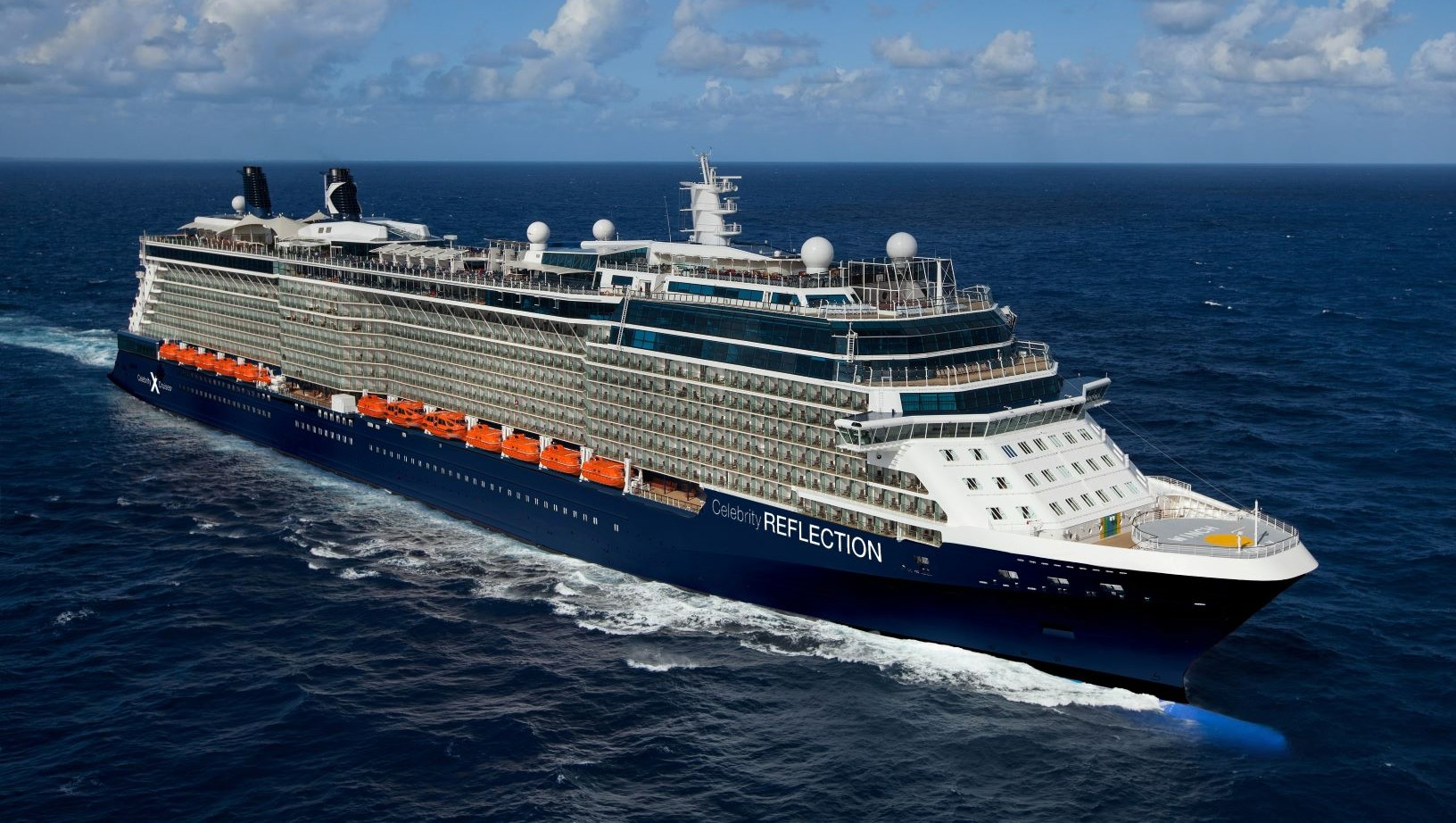 10-Night Ireland & Iceland Cruise
Round-trip Dublin, Ireland

May 16 - 26, 2019
14.0 CE Credits

Course Fees:
$995 for Dentists
$700 for Dental Staff

IMPORTANT NOTE: All conferees, their families, and guests must book their cruise within the University at Sea® meeting group through University at Sea® at 800-926-3775 or by registering online. This ensures our company can provide conference services and complimentary social amenities to all meeting participants and their guests. Thank you for your cooperation.
Faculty
DeWitt Wilkerson, DMD
President of the American Academy of Oral Systemic Health(AAOSH)
Past President of the American Equilibration Society(AES)
Director of Dental Medicine at the Dawson Academy
Adjunct Professor of Graduate Studies, the University of Florida College of Dentistry
Former Associate Faculty and Special Lecturer, the L.D. Pankey Institute.
Dr. Wilkerson graduated from the University of Florida College of Dentistry in 1982, the same year he joined the private practice of Dr. Peter Dawson in St. Petersburg, Florida.
He has lectured internationally for 25+ years on the topics of Restorative Dentistry, TMD, Sleep Apnea & Integrative Dental Medicine.
Our staff can assist you with all your travel arrangements.
Target Audience
Dentists, Dental Staff, Spouses
Program Purpose / Objectives
Integrative Medicine is a growing discipline whereby the objective is to understand cause and effect relationships of health and disease. Patients are counseled on how to prevent accelerated aging and chronic degenerative conditions, such as atherosclerosis. At the same time, patients are coached on how they can engage in a lifestyle that can turn back the clock, increase energy, sharpen their minds, make them trimmer, fitter and help them live with much more vibrancy and joy. These very same principles can be applied through Dental Medicine, by addressing
4 B's:
Bite: TMJ, Masticatory Muscles, Dental Malocclusion, Occlusal Orthotics, Headaches
Bacteria: Oral Pathogens, Salivary Testing, Probiotics, Periodontal Therapy
Breathing: Sleep Apnea, Disordered Breathing, Nasal vs. Mouth Breathing
Body: Systemic Inflammation, Nutrition, Physical Inactivity, Toxins, Stress
We will discuss the relationships between TMD/OcclusalDisorders, Airway/Breathing Disorders & Infection/Inflammation.
This very informative and thought provoking seminar will serve as an introduction to a topic that will revolutionize your perspective of our great profession!
Course Objectives:
Educate participants about the connection between Dentistry and whole body health
Understand the relationship between dental occlusal wear, bruxism, disordered breathing, and gastric reflux
Learn screening tests for sleep apnea, disordered breathing, diabetes, gastric reflux that can be immediately implemented in the dental office
Introduce implementation strategies for creating healthier patients and practices
Conference Sessions generally take place on days at sea (as itinerary allows), giving you plenty of time to enjoy your meals, evenings and ports of call with your companion, family and friends.
Questions? Call us at 800-422-0711.
We can assist you with all your travel arrangements. We'd be happy to help you plan your flights, hotels or tours before and/or after your cruise conference.

Cruise Itinerary
DATE
PORT OF CALL
ARRIVE
DEPART
Thu May 16
Dublin, Ireland

-
10:15 pm
Fri May 17
Greenock (Glasgow), Scotland

9:00 am
5:00 pm
Sat May 18

*

At Sea - Cruising

-
-
Sun May 19
Reykjavik, Iceland

1:00 pm
-
Mon May 20
Reykjavik, Iceland

-
3:00 pm
Tue May 21
Akureyri, Iceland

10:30 am
6:30 pm
Wed May 22

*

At Sea - Cruising

-
-
Thu May 23

*

At Sea - Cruising

-
-
Fri May 24
Belfast, Northern Ireland

7:00 am
4:00 pm
Sat May 25
Cobh (Cork), Ireland

10:00 am
5:00 pm
Sun May 26
Dublin, Ireland

7:30 am
-
*
Tentative course schedule, actual class times may differ.

Ports of Call
Dublin, Ireland - Dublin, the fair city, invites you to wander the streets trod by Joyce, Yeats and Oscar Wilde. Drop in at pubs with mahogany bars and stained glass. In the Trinity College Library, feast your eyes on the illuminated 9th-century Book of Kells. Sample the world's most famous stout at the original Guinness Brewery. And, of course, there are plenty of shopping opportunities — from a souvenir shillelagh to Waterford crystal.
Greenock (Glasgow), Scotland - Scotland's largest city, Glasgow's skyline is a kaleidoscope of architectural gems, encompassing the magnificent 12th century cathedral, the stunning Victorian cityscape and revolutionary Art Nouveau. Against this backdrop, the famed art galleries and museums of Glasgow have ensured that its cultural heritage stands alongside that of other major European cities. See works by some of the worlds greatest artists at Kelvingrove Art Gallery and Museum housing a superb collection of paintings by, among others, Botticelli, Rembrandt, Monet, Van Gogh and Picasso.
At Sea - Cruising - Cruising
Reykjavik, Iceland - Iceland's capital and largest city is located on the country's southwest coast at the head of Faxafloi Bay. Settled in 877 AD, Reykjavik has grown into an important seaport and center of government and education with theatres, museums and observatories. Interestingly, this modern city still chooses to use water from nearby hot springs to heat all of its buildings.
Akureyri, Iceland - Akureyi, Iceland's second largest city‐affectionately known as the Capital of North Iceland‐ is one of the country's most important ports and fishing centers. Today, Akureyi is creating something of a buzz for its cool café scene, growing gourmet movement and bustling nightlife. But don't let that fool you. The atmosphere here is always laidback. From a fabulous summer festival program (energized by the near 24-hour daylight), to some of the best winter skiing you could wish for, Akureyi is a great base for exploring Eyjafjörður, Iceland's longest fjord, all year round.
Belfast, Northern Ireland - So much of Ireland's political history is tied up in Belfast that many visitors are surprised to find that it is also a modern city, blending old and new effortlessly as the troubles of its pass fade into history. A day trip away are the Giants' Causeway (a series of stone pillars that extends to Scotland) and the spectacular Antrim coast.
Cobh (Cork), Ireland - Cobh is just a short train ride to charming Cork, Ireland, whose hilly streets echo with the music of what is renowned to be Ireland's most talkative citizenry. Visit local artisans and witness their skills in the arts of weaving and cutting crystal. The charming English Market is a great place to get a taste of the local flavors (including the chance for an excellent meal at the Farmgate Cafe located within). Also, Cork's lovely art museum has many fine works by lesser known artists from the last few centuries.
Our staff can assist you with all your travel arrangements.
Questions? Call us at 800-422-0711.
We can assist you with all your travel arrangements. We'd be happy to help you plan your flights, hotels or tours before and/or after your cruise conference.
EXCLUSIVE SHORE EXCURSIONS
Please note that our shore excursions are operated separately and
independently of those offered by the cruise line.
©2016 - University at SeaŸ