Dental Treatment Planning and Sequencing;
The Keys to Predictable, Profitable Dentistry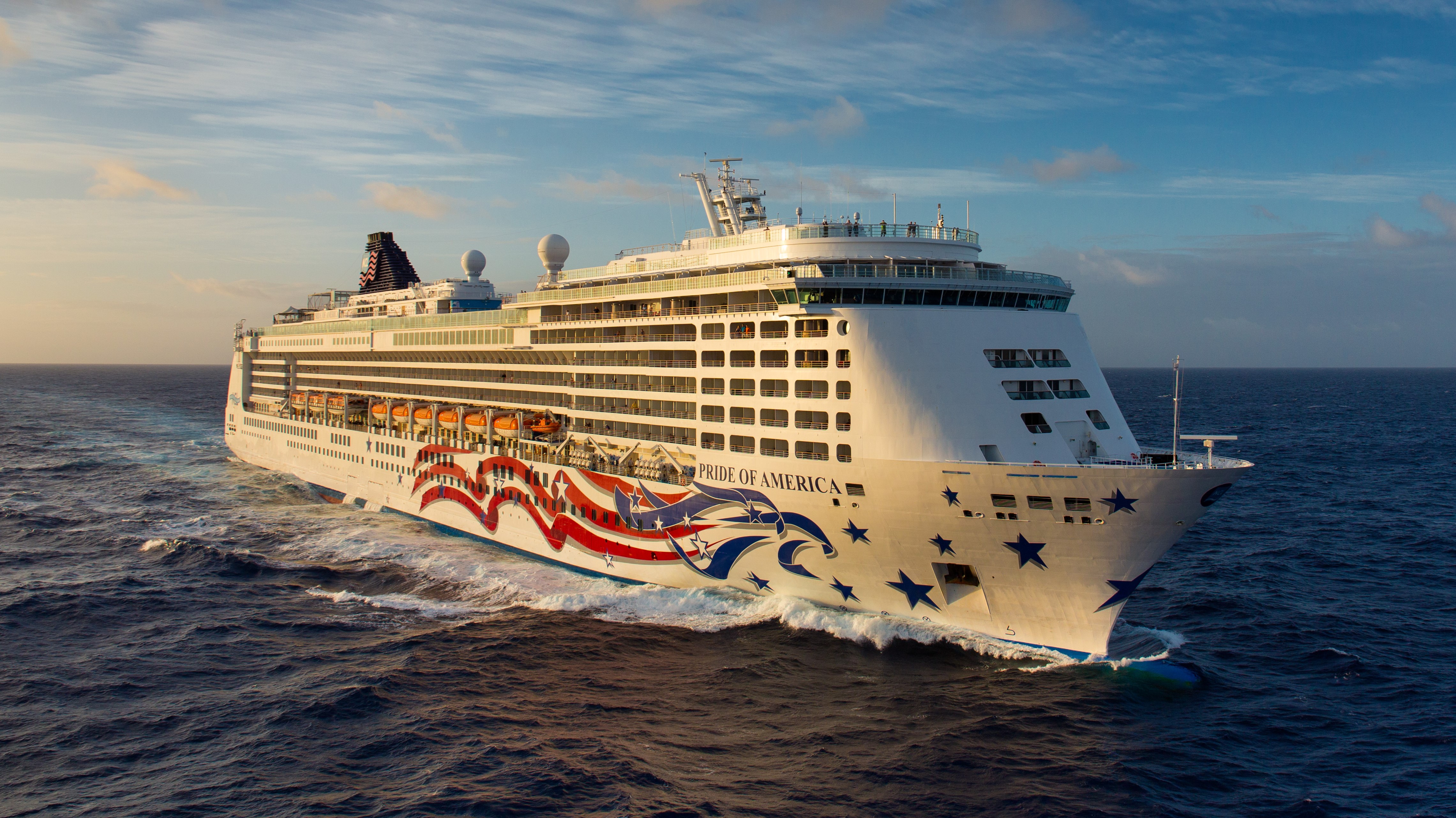 7-Night Hawaii Cruise Conference
Round-trip Honolulu, Oahu, Hawaii

April 06 - 13, 2019
14.0 CE Credits

Course Fees:
$995 for Dentists
$700 for Dental Staff

IMPORTANT NOTE: All conferees, their families, and guests must book their cruise within the University at Sea® meeting group through University at Sea® at 800-926-3775 or by registering online. This ensures our company can provide conference services and complimentary social amenities to all meeting participants and their guests. Thank you for your cooperation.
Faculty
Glenn DuPont, DDS
Dr. DuPont moved to the west coast of Florida in 1970 and attended Gulf High School in New Port Richey, where he met Janet, his future wife, whom he married in 1975. In 1971 he attended the University of South Florida and played basketball for the Bulls while completing his undergraduate degree in Zoology in 1975. After graduating from Emory University School of Dentistry in 1979, he joined the practice of Dr. Peter Dawson and Dr. Pete Roach in St. Petersburg, Florida, and they practiced together until the retirements of Dr. Dawson and Dr. Roach. During all this time he has been learning, doing, and teaching restorative dentistry while enjoying his four children, Erin, Kristen, Catherine and Lauren, and now his three grandchildren.

He is a past president of the Pinellas County Dental Association and the Florida Academy of Dental Practice Administration. He taught at the L.D. Panky Institute for many years, and is currently the Director of Faculty at the Dawson Academy. Besides teaching large and small hands-on courses at the Dawson Academy, he has lectured nationally and internationally. Dr. DuPont is involved with a large number of professional organizations and study groups, including the American Equilibration Society and the American Academy of Restorative Dentistry. He also stays very involved with community and church activities.
In a quote from Dr. Peter E. Dawson, he said, "I have called upon a number of special clinicians to provide the most current clinical updates for this text. Dr. Glenn DuPont, senior partner in my former practice, has been a tremendous resource and contributor. As Director of Faculty at the Dawson Center, he has developed an exceptional "hands-on" curriculum for teaching some of the most important concepts and techniques. He is a meticulous restorative dentist who excels in functional esthetics, so his contributions are much appreciated." Dr. Peter E. Dawson, Functional Occlusion From TMJ to Smile Design, Mosby, 2007
Our staff can assist you with all your travel arrangements.
Target Audience
Dentists, Dental Staff, Spouses
Program Purpose / Objectives
Many of our patients desire the creation of a beautiful smile. As dentists it is our responsibility to make beautiful teeth a part of a comprehensive plan that will create a completely healthy mouth. This involves the diagnosis and elimination of any functional or biologic disease process that could cause breakdown of any part of the stomatognathic system.
While there are many aspects to this, one key is understanding how the entire system works, especially how the anterior teeth fit into their functional matrix. Changing the size and shape of the anterior teeth has major functional consequences that relate directly to their long term success. Violating key biologic and functional principles will lead to eventual failure.

Dr. DuPont will share with you the concepts and principles that he has learned since the time he joined Dr. Peter E. Dawson in 1979. These principles have stood the test of time and are the keys to what he does day in and day out in his practice to help each patient achieve beautiful smiles that last by using a logical approach that can be applied to every patient and simplifies even the most difficult problems. This systematic thought process will then be applied to a range of cases as time permits.
Conference Sessions generally take place on days at sea (as itinerary allows), giving you plenty of time to enjoy your meals, evenings and ports of call with your companion, family and friends.
Questions? Call us at 800-422-0711.
We can assist you with all your travel arrangements. We'd be happy to help you plan your flights, hotels or tours before and/or after your cruise conference.

Cruise Itinerary
| DATE | PORT OF CALL | ARRIVE | DEPART |
| --- | --- | --- | --- |
| Sat Apr 06 | Honolulu, Oahu, Hawaii | - | 7:00 pm |
| Sun Apr 07 | Kahului, Maui | 8:00 am | - |
| Mon Apr 08 | Kahului, Maui | - | 6:00 pm |
| Tue Apr 09 | Hilo, Hawaii | 8:00 am | 6:00 pm |
| Wed Apr 10 | Kona, Hawaii | 7:00 am | 5:30 pm |
| Thu Apr 11 | Nawiliwili, Kauai, Hawaii | 8:00 am | - |
| Fri Apr 12 | Nawiliwili, Kauai, Hawaii | - | 2:00 pm |
| Sat Apr 13 | Honolulu, Oahu, Hawaii | 7:00 am | - |
*
Tentative course schedule, actual class times may differ.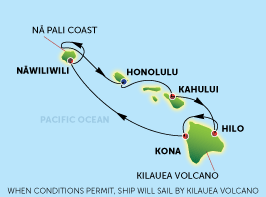 Ports of Call
Honolulu, Oahu, Hawaii - Combine the languid allure of the tropics with big-city sophistication, then add the spirit of aloha, and you've got Honolulu. This Pacific crossroads features museums, dazzling beaches, historic Pearl Harbor and spectacular sunrises over Diamond Head. Gardenias and jasmine blanket the air with a heady fragrance, and pink sunsets cast a magical glow over fabled Waikiki Beach.
Kahului, Maui - A surplus of natural splendor and the genuine hospitality of its people have helped to make Maui Hawaii's second most popular island. Explore the fascinating history of the town of Lahaina. Plant yourself on a pristine beach, or play one of the world's most beautiful golf courses.
Hilo, Hawaii - Gaze up from this charming town and see snow-capped Mauna Kea volcano. It's just one of the scenic marvels in this exotic greenhouse of lush tropical plants, towering banyan trees, thundering falls and enough flowers to fill a rainbow. Arid deserts, steaming fissures and volcanoes that blow their tops are just as impressive.
Kona, Hawaii - The sun-blessed Kona coast stretches 80 miles along macadamia nut orchards, famous coffee plantations and some of the most important sites in Hawaiian history. Captain Cook came ashore here and died at the hands of angry natives. The coast is also famous for water sports, and the Hawaiian International Billfish Tournament is a world-renowned annual event.
Nawiliwili, Kauai, Hawaii - The Garden Isle, Kauai receives the most rainfall of all the Hawaiian Islands, which leads to lush vegetation and elegant hibiscus blossoms, as well as a huge canyon carved by wind and water erosion. Marvel at the narrow paths worn by the ancient Menehunes into the cliffsides of the steep Na Pali Coast, unmarred by roads and unapproachable except by foot trail or helicopter.
Our staff can assist you with all your travel arrangements.
Questions? Call us at 800-422-0711.
We can assist you with all your travel arrangements. We'd be happy to help you plan your flights, hotels or tours before and/or after your cruise conference.
EXCLUSIVE SHORE EXCURSIONS
Please note that our shore excursions are operated separately and
independently of those offered by the cruise line.
©2016 - University at Sea®