University at Sea®
5700 4th Street North
St. Petersburg, FL 33703
E-Mail Us
Office Hours
Monday - Friday
9:00am - 5:00pm EST
Saturday
10:00am - 2:00pm EST

Current Topics in Family Medicine and Gastroenterology
7-Night Alaska Cruise Conference
Round-trip Seattle, Washington
August 23 - 30, 2019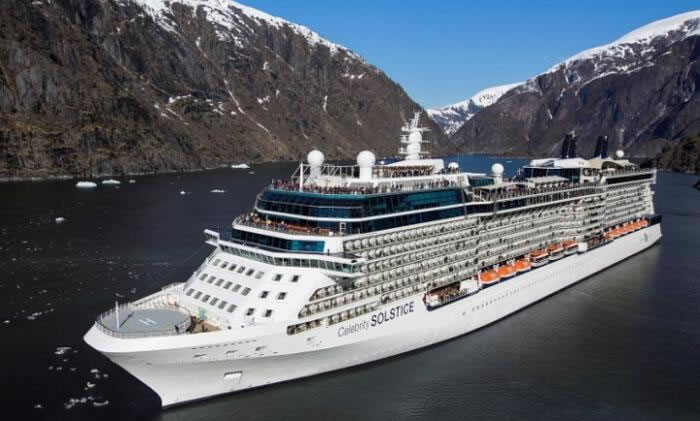 14.0 AMA PRA Category 1 Credits™
14 ACPE Credits
3½ Hours of Pharmacology for NPs
14.0 Contact Hours


Course Fees
Target Audience
Physicians, Physician Assistants, Nurses, Nurse Practitioners, Pharmacists
Program Purpose / Objectives
The purpose of this CME activity is to review and discuss common general medical conditions and to provide guidelines for their management and prevention.
Topics have been chosen to benefit the family physician, general internist and Advance Practice Professionals in an ambulatory care setting.
Topics:
Evaluation of the Asymptomatic Patient with Abnormal LFT's on Routine Testing

The participant will be able to interpret and and work up the abnormal liver tests on routine testing.

The Gas We Pass or Clearing the Air About Flatulence

To better understand the Physiology of gas in the GI Tract
To enable better diagnosis and treatment of this common problem

Less Common Causes of Liver Disease, not Alcohol-Case Studies

Improve the knowledge of non- Alcohol related liver diseases and through case studies & to improve the work up.

Dysphagia - A Subject Hard to Swallow

After this session, the providers will be able to improve their diagnostic approach to history taking and work up of dysphagia.

Acute Diarrhea-More than Just a Nuisance?

Differentiate between acute and chronic diarrhea and make better decisions in the work up of acute diarrhea.

Probiotics and GI Disease

To differentiate between Prebiotics and Probiotics: be able to discuss the current evidence for their use in GI Disease.

Acute Pancreatitis

The provider will be able to discuss the mechanisms of acute pancreatitis & differentiate the mild from severe cases.

Healthy Lifestyles and the Obesity Epidemic

Discuss the epidemiology of obesity.
Discuss the role of lifestyle in prevention and management of obesity.

Screening for Cardiovascular Disease and Cancer

Distinguish the difference between primary, secondary, and tertiary prevention.
Enumerate the recommended screening tests for breast, colon and lung cancer and their timing.
Describe the recommended guidelines for blood pressure screening, cholesterol screening, and diabetes screening.

Evidence-based Exercise and Diet options for Cardiovascular Prevention

Describe the recommended levels of exercise for adults.
Describe the most appropriate diet for patients with diabetes or hypertension.

The Physiologic Basis of a Healthy Diet and Exercise - a primer

Provide at least three physiologic effects of exercise on human cells.
Describe three physiologic mechanisms for the impact of fruits and vegetables on health.

Update on Pneumonia Management

Describe the most common causes of community-acquired pneumonia.
Identify the latest recommended initial empiric treatment of patients with community-acquired pneumonia with or without co-existing morbidities.

Update on COPD Management

Describe the classification of severity of COPD according to symptoms and spirometry values.
Identify the recommended initial treatment of patients with COPD according to severity.

Update on Asthma Management

Describe the classification of asthma according to symptoms and spirometry values.
Identify the recommended initial treatment of patients with asthma for each level of severity.
Describe the important differences between treatment options for asthma and treatment for COPD.
Conference Sessions generally take place on days at sea (as itinerary allows), giving you plenty of time to enjoy your meals, evenings and ports of call with your companion, family and friends.
IMPORTANT NOTE: All conferees, their families, and guests must book their cruise within the University at Sea® meeting group through University at Sea® at 800-926-3775 or by registering online. This ensures our company can provide conference services and complimentary social amenities to all meeting participants and their guests. Thank you for your cooperation.
Faculty
Dana E. King, MD, MS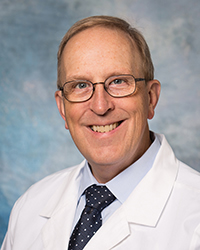 Professor and Chair of Family Medicine
West Virginia University School of Medicine (WVU)
Morgantown, West Virginia Dr. King is a board certified family physician who has served as Chair of the Department of Family Medicine at West Virginia University since 2012. Prior to that he was Vice Chair of Family Medicine and Director of Research at Medical University of South Carolina, and previously, was on the faculty of the East Carolina University Brody School of Medicine.

Throughout his career he has been a clinical researcher and educator with several areas of emphasis including lung disease, cardiovascular risk reduction, and clinical epidemiology. He was co-founder of the WV Practice-Based Research Network and is a senior leader in the WV Clinical Translational Science Institute. He has been a leader of the North American Primary Care Research Group (NAPCRG) since early in his career and currently is an officer on the Executive Board. He has been a national speaker for the American Academy of Family Physicians on lung disease and other topics.

Dr. King has published over 100 peer-reviewed research publications and his work has been recognized with a Distinguished Paper at NAPCRG and has been a finalist for paper of the year at the Society of Teachers of Family Medicine. He enjoys time with family and is an avid road bike cyclist. Dr. King is an experienced lecturer and maintains an active clinical practice.
Richard J. Kramer, MD
Dr. Kramer is a retired Clinical Associate Professor of Medicine in the Department of Gastroenterology at Stanford University and Associate Chief of Gastroenterology at Santa Clara Valley Medical Center in San Jose CA., which is a safety net and teaching hospital that serves as one of the Stanford teaching sites.

He has 25 years of experience in the private practice of Gastroenterology. Despite a full career in private practice, Dr. Kramer joined the voluntary teaching staff in the Division of Gastroenterology at Santa Clara Valley Medical Center and Stanford Medical Center in 1978, to help educate house staff and fight tirelessly as a patient advocate for the underserved. Then in 2003, he made the decision to leave his private practice to work full time at Santa Clara Valley Medical Center because education was so important to him. He formally retired in 2015, but decided to return part-time seeing patients and educating house staff in 2016.

Dr. Kramer is a Fellow of the American Gastroenterology Association and belongs to the American Association of Liver Diseases (AASLD) and American Society of Gastroenterological Endoscopy (ASGE). He is also a dedicated member of the Santa Clara County Medical Association and was an Alternate Delegate to the California Medical Association for two years.
Our staff can assist you with all your travel arrangements.
Questions? Call us at 800-422-0711.
We can assist you with all your travel arrangements. We'd be happy to help you plan your flights, hotels or tours before and/or after your cruise conference.

Cruise Itinerary
DATE
PORT OF CALL
ARRIVE
DEPART
Fri Aug 23
Seattle, Washington

-
4:00 pm
Sat Aug 24

*

At Sea - Cruising

-
-
Sun Aug 25
Ketchikan, Alaska

7:00 am
4:00 pm
Mon Aug 26
Endicott Arm & Dawes Glacier

6:00 am
10:00 am
Mon Aug 26
Juneau, Alaska

1:30 pm
10:00 pm
Tue Aug 27
Skagway, Alaska

7:00 am
6:00 pm
Tue Aug 27
Alaska Inside Passage

6:30 pm
10:30 pm
Wed Aug 28

*

At Sea - Cruising

-
-
Thu Aug 29
Victoria, British Columbia

5:30 pm
11:59 pm
Fri Aug 30
Seattle, Washington

6:00 am
-
*
Tentative course schedule, actual class times may differ.

Ports of Call
Seattle, Washington - The Emerald City of the Pacific Northwest. In Seattle, stroll the bustling waterfront, visit the Space Needle, sample a local microbrew, a glass of Washington wine and world-famous coffee.
At Sea - Cruising - Cruising
Ketchikan, Alaska - Ketchikan sits at the southern end of Alaska's Inside Passage— a gateway to the wild landscapes and seascapes of Misty Fjords National Monument. The canned salmon capital of the world, it's a hub for fishing and outdoor sports. It's also home to three tribes of Northwest Coast Indians, making it a great place to get a taste for the local culture. You'll see it in the colorful, hand-carved totems that line the city's streets and parks, and in the unique stilted homes that cling to Deer Mountain's slopes. If you want to get up close and personal with nature, venture into the Tongass National Forest, the largest in the United States. Or head to Ketchikan Creek Waterfall for amazing views of downtown Ketchikan and a glimpse at the yearly salmon runs.
Endicott Arm & Dawes Glacier - One of Alaska's lesser-known gems, Endicott Arm Fjord marks the southern edge of Fords Terror Wilderness area. As you drift through its 30 -mile-long stretch, you can't help but be awed by the sorrounding granite cliffs, mountain valleys and dozens of gushing waterfalls. Drifting icebergs, deep blue waters and a spectacular tidewater glacier only add to this natural spectacle's appeal.
Skagway, Alaska - The tiny town of Skagway still looks like it did during the Klondike Gold Rush over 100 years ago— and today it remains an outpost for thrilling Alaskan adventure. An old-time street car ride along bustling Broadway Street reveals well-preserved buildings, including the state's oldest hotel. You can see engraved walrus tusks at the Corrington Museum, or get lost in riveting historical reenactments around town. If outdoor adventure is more your thing, there are plenty of ways to amp up the adrenaline, from sledding with Alaskan Huskies on Laughton Glacier to rafting Lynn Canal, the longest fjord in North America.
Victoria, British Columbia - Though Toronto and Vancouver are the more famous Canadian destinations, it's high time for the sophisticated and beautiful city of Victoria, British Columbia (BC) to have its big moment. The quaint charm and English manners of Victoria will take you back in time to the days of British occupation in the 19th century. Victoria is known as "the garden city" for its lushness and its commitment to keeping the city beautiful. Head to Butchart Garden or Beacon Hill Park to enjoy nature during your time in port.

Of course, a little history lesson is another must while on a cruise to Victoria, BC. Tour the expertly maintained Craigdarroch Castle and the Parliament Buildings, or stop in the Royal BC Museum, a natural history museum dedicated to the history of human settlement in the region. There's also the Emily Carr House, a museum dedicated to the life and works of the famous painter, Emily Carr. Victoria exudes an intellectualism where art galleries and afternoon tea await you, but so do long bicycle rides along the seafront. Stylish cafes and restaurants are modernizing the city, all while maintaining its signature look: something straight out of a postcard.

Non-Americans/Canadians, please Click Here to determine if you'll need a visa to board this cruise, which visits Canada
Our staff can assist you with all your travel arrangements.
Questions? Call us at 800-422-0711.
We can assist you with all your travel arrangements. We'd be happy to help you plan your flights, hotels or tours before and/or after your cruise conference.
SHORE EXCURSIONS
Please note that our shore excursions are operated separately and
independently of those offered by the cruise line.
©2019 - University at Sea®