University at Sea®
5700 4th Street North
St. Petersburg, FL 33703
E-Mail Us
Office Hours
Monday - Friday
9:00am - 5:00pm EST
Saturday
10:00am - 2:00pm EST

Topics in Geriatrics and Emergency Medicine
7-Night Mediterranean Cruise Conference
Round-trip Barcelona, Spain
July 07 - 14, 2019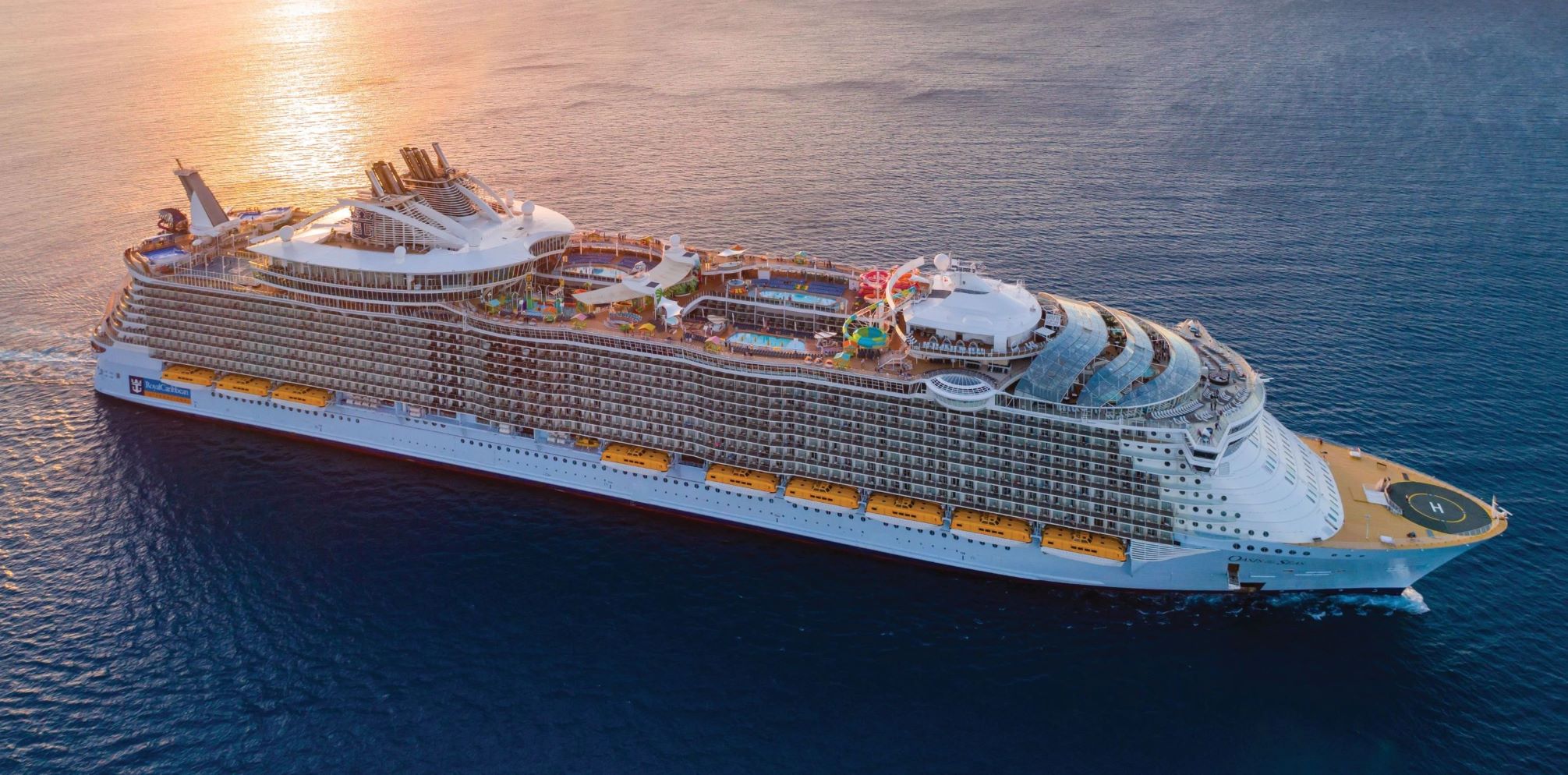 12.0 AMA PRA Category 1 Credits™
12 ACPE Credits
7½ Hours of Pharmacology for NPs
12.0 Contact Hours


Course Fees
Target Audience
Nurses, Nurse PractitionersNurses, Nurse PractitionersPhysicians, Physician Assistants, Nurses, Nurse Practitioners, Pharmacists
Program Purpose / Objectives
The intent of my lectures is to provide a simple yet practical knowledge base framework in emergency medicine/trauma through which the participant will be able to improve their practice in the following areas:
Providing basic medical knowledge in the fields of adult and pediatric emergency medicine and trauma
Challenging current patient care practices and providing new practice paradigms to be able to assimilate into the participant's practice
Challenging current systems-based practices and providing new practice paradigms to be able to assimilate into the participantís practice
Providing key interpersonal and communication skills which will help the participant navigate the complex world of team dynamics/crisis resource management and leadership
Topics:
Whose Liife Is It Anyway? Everything You Need To Know About Advanced Directives - Part 1.
Differentiating dementias

Distinguish various dementias through patient history, clinical symptoms, physical findings, and biomarkers.

Get Smart about Diabetes in the Geriatric patient
How to be A Gene-ious - pharmogenomic testing in clinical practice
C dificille, mui dificil

Recognize risk factors for C. difficiile.
Apply antibiotic stewardship to your patients.
Restate the 2018 best practice guidelines for C. diificile for management and prevention of C. difficile.

Help, I've Fallen and I Can't Get Up! - Fall prevention and gait assessment.

Apply in office techniques to recognize patients at risk for falls.

Identify medications that increase fall risk.
Pediatric Orthopedics made simple

Learning Objective #1: Differentiate the nuances of a pediatric vs adult skeletal injury.
Learning Objective #2: Using cases, be able to identify the common potential errors in diagnosing and treating pediatric fractures.

Preparing yourself, your team and your department for a sick patient

Learning Objective #1 : Identify Key Components in the Preparation of the ER, the Resuscitation Team and the Physician for the arrival of a significantly ill patient.
Learning Objective #2 : Create a standardized approach to preparing for the arrival of a significantly ill patient

Cognitive loading in medical practice

Learning Objective #1: Define the burden of cognitive loading in the emergency department.
Learning Objective #2: List ways in which the emergency medicine physician can manage cognitive exertion and exhaustion.

Bad Ass Headaches - Avoiding Misses

Review rare but serious disease processes which can present with a headache
List and explain investigation strategies which can be utilized to rule out serious causes of headaches

The "Sick" Kid in the ED: Wolf in sheep's clothing

Review common pediatric seemingly benign presentations with potential life-threatening causes.
Develop a standardized way of evaluating the sick pediatric patient

Appropriate Imaging in Trauma

Develop a standardized way of approaching imaging in a trauma patient
Name potential limitations of certain imaging modalities in the evaluation of a trauma patient

Mild TBI: An Oxymoron?

Understand the classification of traumatic brain injury
Develop an investigative and management strategy when evaluating a patient with minor head injury.
Conference Sessions generally take place on days at sea (as itinerary allows), giving you plenty of time to enjoy your meals, evenings and ports of call with your companion, family and friends.
IMPORTANT NOTE: All conferees, their families, and guests must book their cruise within the University at Sea® meeting group through University at Sea® at 800-926-3775 or by registering online. This ensures our company can provide conference services and complimentary social amenities to all meeting participants and their guests. Thank you for your cooperation.
Faculty
DAVID A. LeVINE, MD, CMD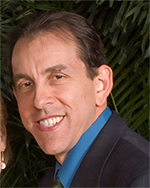 Dr. LeVine is currently an Adjunct Clinical Associate Professor of Lake Erie College of Osteopathic Medicine (LECOM) and previously was a Clinical Associate Professor of Kansas City University of Medicine and Biosciences College of Osteopathic Medicine. He is Certified in Geriatrics by the American Board of Family Practice and Internal Medicine and has been asked this year to participate in the blueprint review for the Geriatric Medicine examination. He is also the clinical preceptor of Geriatrics for 3 different residency programs in St. Petersburg, Florida.

In addition to his private geriatric clinical practice, he is the Medical Director at Arden Courts of Seminole (ALF specializing in memory care), Dementia specialist for the IDEAS (The Imaging Dementia'Äź Evidence for Amyloid Scanning) Study, Medical Director of the Geriatric Assessment Program at Menorah Manor, Medical Director of Menorah Manor's Marion and Bernard Samson Nursing Center and Chief Medical Officer of Menorah Manor. In 2016, he was awarded Medical Director of the Year by AMDA-The Society for Post-Acute and Long-Term Care Medicine 2016.
Joe Nemeth, MD, CCFP, EM FCFP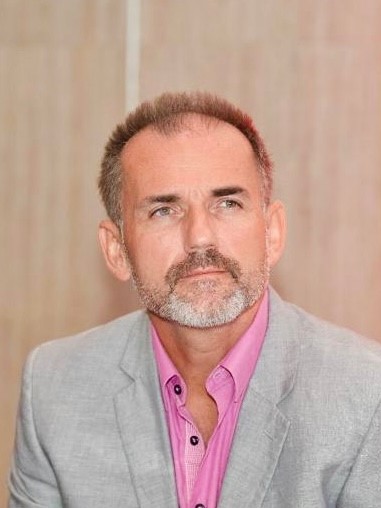 Emergency Medicine Physician/Trauma Team Leader, McGill University Health Centre
Montreal General Hospital
Montreal Children's Hospital
Associate Professor, McGill University, University of Toronto
Director
Trauma Fellowship for the Emergency Medicine Physician
McGill University Dr. Nemeth has led a very geographically varied professional life starting training in the US, completing it in Europe. Subsequently, in 2001 he set up shop at the McGill University Health Center's Montreal General Hospital and Montreal Children's Hospital as an attending emergency medicine physician and has been there since.

He was the department director at the Montreal General Hospital for 8 of those years. He also took part in a "quasi-sabbatical" one year stop in Toronto working at 5 different hospitals (academic/community) in the capacity of emergency medicine physician and trauma team leader. His extensive international lecturing dossier and numerous McGill University teaching awards attest to his passion for teaching.
Our staff can assist you with all your travel arrangements.
Questions? Call us at 800-422-0711.
We can assist you with all your travel arrangements. We'd be happy to help you plan your flights, hotels or tours before and/or after your cruise conference.

Cruise Itinerary
DATE
PORT OF CALL
ARRIVE
DEPART
Sun Jul 07
Barcelona, Spain

12:00 pm
6:00 pm
Mon Jul 08
Palma de Mallorca, Balearic Islands, Spain

8:00 am
4:00 pm
Tue Jul 09
Provence (Marseille), France

9:00 am
6:00 pm
Wed Jul 10
Florence (La Spezia), Italy

8:30 am
8:30 pm
Thu Jul 11
Rome (Civitavecchia), Italy

7:00 am
8:00 pm
Fri Jul 12
Naples, Italy

7:00 am
6:30 pm
Sat Jul 13

*

At Sea - Cruising

-
-
Sun Jul 14
Barcelona, Spain

5:00 am
-
*
Tentative course schedule, actual class times may differ.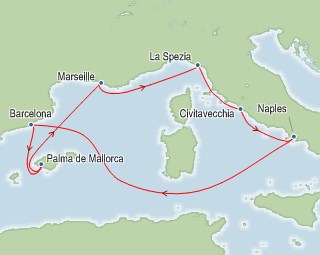 Ports of Call
Barcelona, Spain -
Barcelona is a one of the world's great cities. Stroll down her tree-lined boulevards, the magnificent Passeig de Gràcia or the more touristed Las Ramblas. On the Passeig, shop a serious fashion district while marveling at examples of Mordenisme architecture, seemingly sculpted from the stuff of dreams (Gaudi's masterpiece of a family home, Casa Batlló is well worth a visit). If a trip on the Passeig hasn't convinced you of Gaudi's genius, a visit to La Sagrada Familia Cathedral will do the trick; this fantastic, soaring marvel will live on in your memory long after you've returned.
Not far from the Passeig and just north of Las Ramblas, the Gothic Quarter (the Barri Gotic) provides an abundance of shopping opportunities for all tastes, and a bit of European history to boot - check out the tranquil Cathedral of Barcelona. To see a bit of local life a visit to a food market is a quick, fun detour: try Santa Caterina near the Cathedral or Mercado de La Boqueria, right off of Las Ramblas.
Barcelona's food is also a highlight: stop into a tapas bar and try a variety of delicacies. "Standard" restaurants of every style are available, too. And, there's music, too! Visit an underground jazz club or the magnificent Palau de la Música Catalana; or stop by the Palau Dalmases for a stunning, flamenco performance (it's near the Picasso museum). Did we mention art? One of the largest collections of Picasso's art is found at the Museau Picasso, and a great collection of contemporary, figurative (i.e not abstract) painting and sculpture is housed at the European Museum of Modern Art just around the corner.
It's probably clear by now that you really can't get it all done in a day (even if all means "just the must-sees"). So, stay for a day or three in the Gothic Quarter or near Plaça de Catalunya and really get a feel for what makes Barcelona such a wonderful place. Partly it's the result of the "accidents" of its history and present: as the regional capital of Spain's prosperous Catalunya region, Barcelona has a "flavor" that is a bit of a mix between Spanish and French (it's located quite close to the French border). Yes, you can practice your Spanish here - it attracts Spaniards from throughout the country - but you'll also see and hear Catalan with it's own charm. You won't regret you time here.
Palma de Mallorca, Balearic Islands, Spain - Floating gemlike off Spain's Mediterranean Riviera, Palma offers pearls, pottery and perfectly sublime sandy beaches. The historic district of the city is a great stop for an inexpensive good meal, a visit to a wonderous cathedral (for those seeking peace, consider visiting the quiet of the Saint Francis cathedral rather than its more touristed big brother. Shopping abounds in this european vacation spot as well as a very beautiful, small modern art museum with free entrance. Or take a day excursion to visit charming and quiet Valldemosa, where George Sand and Frederic Chopin spent a romantic winter in 1838.
Provence (Marseille), France - Marseille offers an unexpected view of a mosaic of buildings and National Heritage Sites from the terraces of Notre-Dame de la Garde Basilica that towers above and watches over the city.

Alongside the port the towers of Saint Victor Abbey house crypts that already existed when Christianity was introduced into Provence. The columns of the Palais de la Bourse, the noble facades of the Prefecture and the fountains of the Palais Longchamp are part of the triumphant architecture from the 19th Century that is scattered throughout the city and that gave Marseille renewed splendour.

In the old quarter the houses are built on the sunny slopes ; the clock in the Accoules Bell tower, which was the old Sauveterre tower, still marks the hours of life around the Town Hall, while beyond the dome of the Vieille Charite hospice, Pierre Puget's masterpiece, stands out against the sky. The small streets of the Panier quarter lie a little further on.
Florence (La Spezia), Italy - In Florence view the timeless treasures: the lofty Duomo, Giotto's bell tower, Michelangelo's David, the Uffizi Gallery, Ponte Vecchio over the Arno. In Pisa, see the famous Tower, still standing, if crookedly, after 650 years.
Rome (Civitavecchia), Italy - Rome, Italy's capital, is a sprawling, cosmopolitan city with nearly 3,000 years of globally influential art, architecture and culture on display. Ancient ruins such as the Forum and the Colosseum evoke the power of the former Roman Empire. Vatican City, headquarters of the Roman Catholic Church, has St. Peter's Basilica and the Vatican Museums, which house masterpieces such as Michelangelo's Sistine Chapel frescoes.
Naples, Italy - Capital of Southern Italy, the largest city of Campania, Naples is the third most populated city in Italy (after Rome and Milan), with over a million inhabitants, and is the most important industrial center and trading port for the South. Naples itself can provide a day's fun and entertainment, if its somewhat rundown appearance doesn't dissuade you. Or, join a tour of incredible Pompeii, frozen in time since A.D. 79 when Mt. Vesuvius brought an end to that then-thriving city. Or, take a quick ferry across the bay to the flowery Isle of Capri. Or, (yes, there's more) visit fabulous Sorrento, vacation spot for the well to do.
At Sea - Cruising - Cruising
Our staff can assist you with all your travel arrangements.
Questions? Call us at 800-422-0711.
We can assist you with all your travel arrangements. We'd be happy to help you plan your flights, hotels or tours before and/or after your cruise conference.
SHORE EXCURSIONS
Please note that our shore excursions are operated separately and
independently of those offered by the cruise line.
¬©2019 - University at Sea¬ģ