University at Sea®
5700 4th Street North
St. Petersburg, FL 33703
E-Mail Us
Office Hours
Monday - Friday
9:00am - 5:00pm EST
Saturday
10:00am - 2:00pm EST

Current Topics in Family Medicine, Internal Medicine
and Gastroenterology
7-Night Canada and NE Discovery Cruise Conference
from Montreal, Quebec, Canada to Boston, Massachusetts, US September 28 - October 05, 2019

14.0 AMA PRA Category 1 Credits™
14 ACPE Credits
5 ½ Hours of Pharmacology for NPs
14.0 Contact Hours


Course Fees
Target Audience
Physicians, Physician Assistants, Nurses, Nurse Practitioners, Pharmacists
Program Purpose / Objectives
The practice of medicine requires a commitment to ongoing professional development and lifelong learning. As practitioners we are constantly asked to reexamine the use of previously embraced disease management scripts while incorporating new and novel evidence based approaches to patient care.
It most certainly is a balancing act. Through the presentation of evidence based approaches to the diagnosis and/or management of systolic congestive heart failure, dizziness, type 2 diabetes mellitus, office-based emergencies, arthropathy, disease prevention through diet, and deep venous thrombosis, we will merge the familiar and useful care pathways with what is seen as original, progressive, and effective.
Topics:
Ambulatory Management of Congestive Heart Failure

Recognize congestive heart failure exacerbations in the ambulatory setting
Determine when parenteral diuretic use would be clinically indicated
Recommend the appropriate type and dose of diuretic
Determine laboratory and clinical follow up parameters
Recognize when patients require a higher level of care

Dizziness - the diagnostic and management conundrum

Define and describe the clinical manifestations of dizziness
Differentiate between central and peripheral dizziness
Develop a treatment plan for dizziness that is evidence-based and patient centric
Apply appropriate pharmacologic and non-pharmacologic interventions for patients with vertigo

Oral Hypoglycemic Medications for type 2 DM management - what is the evidence?

Describe the different classes of oral hypoglycemic medications available for management of type 2 diabetes
Evaluate the efficacy of these medications in preventing morbidity and mortality
Select the most appropriate oral hypoglycemic based on individual patient parameters
Understand and recognize the potential risks posed by each class of medications

Office Emergencies - management without disruption

Develop a brief training and simulation program, using the team STEPPS model (strategies and tools to enhance performance and patient safety)
Recognize and manage early anaphylaxis in the office
Recognize and manage acute coronary syndrome in the office
Recognize and manage acute COPD or asthma exacerbation in the office

Steroid Joint Injections - minimal effort and maximal benefit

Understand the risks and benefits of cortisone joint injections
Employ evidence based injection techniques that decrease the risk of infections
Select the appropriate steroid, analgesic, needle, and syringe for the planned injection
Review the correct technique of injection

Food as a prescription

Identify dietary modifications that decrease cardiovascular risk
Identify dietary modifications that decrease cancer risk and mortality
Recognize dietary choices that decrease the risk of diabetes

Lower Extremity Deep Venous Thrombosis Diagnosis - How and Why?

Recognize when a deep venous thrombosis diagnosis needs to be considered
Choose the appropriate test for the diagnosis of deep venous thromboses
Correlate the ultrasound findings to the appropriate clinical diagnosis

Prostate Cancer Update

Evolution of prostate cancer screening
Evidence Based Current Guidelines
Develop a team plan with your patient

Exercise is "The New pill"

Team approach to partner with multiple healthcare expertise center around the patient
Motivational promotional results.

Diabetes Mellitus type II selections and management

Focus on tagets fot glycemic control
Major classifications of Non-insulin drugs
Reaching the HgA1c goal

Review key components of sleep apnea and new options

Discuss indentification of certain patient that can be treated with Inspire Therapy ( Hypoglossal Nerve Stimulation).

Update to new approaches for Irritable Bowel Syndrome

Treatment strategies to pharmacologic and non pharmacologic agents.
New information on the etiology and pathophysiology
Lean diagnostic evaluation

Bariatric Surgeries with their complication/management

Identifying micronutrient deficiencies, evaluation and management
Post Bariatric surgery hypoglycemia
Follow Calcium, Vit D and Metabolic Bone Disease

Challenges in Ending Life of Care

Understanding Challenges of Prognostication in patients with End of Life
Conference Sessions generally take place on days at sea (as itinerary allows), giving you plenty of time to enjoy your meals, evenings and ports of call with your companion, family and friends.
IMPORTANT NOTE: All conferees, their families, and guests must book their cruise within the University at Sea® meeting group through University at Sea® at 800-926-3775 or by registering online. This ensures our company can provide conference services and complimentary social amenities to all meeting participants and their guests. Thank you for your cooperation.
Faculty
Lance Brunner MD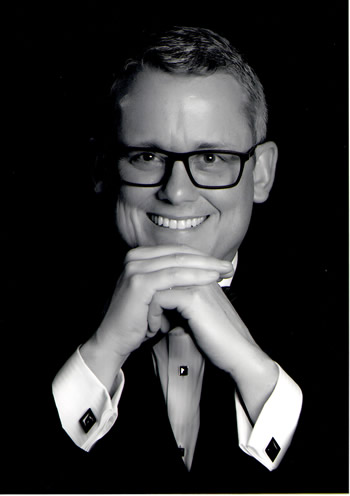 Physician Director - Patient Safety and Quality
Administrative Faculty - Family Medicine Residency
Kaiser Permanente Orange County
Anaheim, CA
Nick J. Paslidis, MD, PhD, FACP, MHCM

(Masters of Health Care Management-Harvard)
Associate Professor of Medicine, University of Arkansas Medical School, Little Rock, AR
Clinical Assistant Professor of Medicine, University of Arizona College of Medicine
Phoenix, AZ
Professor of Nursing, Northern Arizona University, Flagstaff, AZ
Past CEO, Arkansas Quality Improvement Organization and Past CMO of Northern Arizona Healthcare.
Our staff can assist you with all your travel arrangements.
Questions? Call us at 800-422-0711.
We can assist you with all your travel arrangements. We'd be happy to help you plan your flights, hotels or tours before and/or after your cruise conference.

Cruise Itinerary
| DATE | PORT OF CALL | ARRIVE | DEPART |
| --- | --- | --- | --- |
| Sat Sep 28 | Montreal, Quebec, Canada | - | 4:00 pm |
| Sun Sep 29 | Quebec City, Quebec, Canada | 7:00 am | 5:00 pm |
| Mon Sep 30 | Gulf Of St. Lawrence | - | - |
| Tue Oct 01 | Charlottetown, Prince Edward Island, Canada | 8:00 am | 5:00 pm |
| Wed Oct 02 | Sydney, Nova Scotia, Canada | 8:00 am | 4:00 pm |
| Thu Oct 03 | Halifax, Nova Scotia, Canada | 8:00 am | 4:00 pm |
| Fri Oct 04 | Bar Harbor, Maine, US | 7:00 am | 5:00 pm |
| Sat Oct 05 | Boston, Massachusetts, US | 7:00 am | - |
*
Tentative course schedule, actual class times may differ.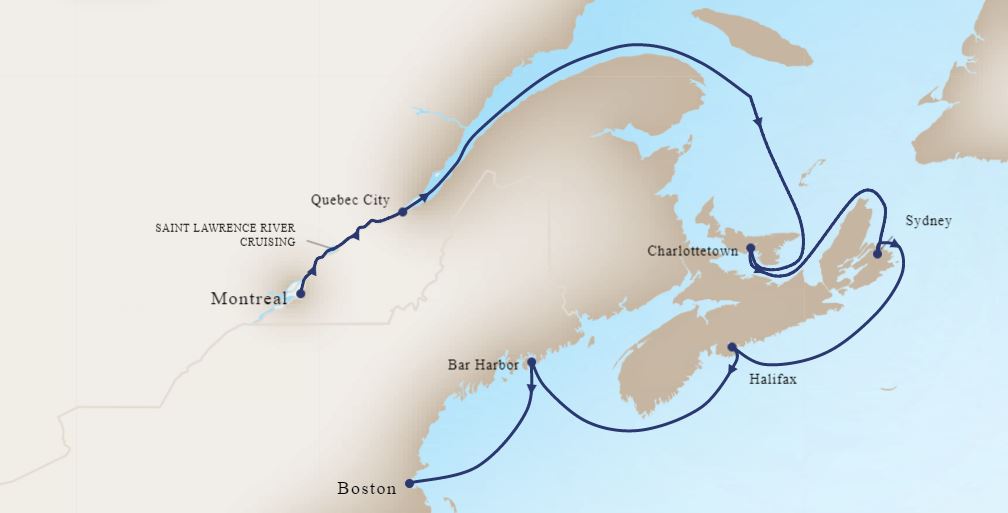 Ports of Call
Montreal, Quebec, Canada - Part French, part English, totally intriguing. Explore the cobblestone streets of lamp-lit Old Montreal; visit the tranquil Botanical Gardens; try your luck at the high-energy Casino de Montreal.
Quebec City, Quebec, Canada - Holland America gives you two full days to explore this noble walled city with a French accent. Stroll Old Quebec's maze of cobbled streets, happening upon quaint sidewalk cafes, boutiques and antique shops; tour to Montmorency Falls, higher than Niagara.
Gulf Of St. Lawrence - A lighthouse on little St. Paul's Island is a stark reminder of days gone by as you sail past this infamous old shipwreck site, known as the graveyard of the gulf, on your way through the Cabot Strait and into the Gulf of St. Lawrence. So huge is the gulf that half of Canada's 10 provinces have a coastal connection to it. Perhaps that's not surprising, considering that it's the world's largest estuary and fed all the way from the Great Lakes 1,200 kilometers (750 miles) away.
Charlottetown, Prince Edward Island, Canada - A provincial capital with a distinctly English feel. Where red double-decker buses motor along streets lined with gingerbread-trimmed Victorian houses; and tea is served promptly at three.
Sydney, Nova Scotia, Canada - So green and Gaelic is Cape Breton Island that Scotsman Alexander Graham Bell called it home for the last 37 years of his life. See why as you follow the scenic 184-mile-long Cabot Trail. Or tour to the Fortress of Louisbourg, meticulously restored to its 1744 mint condition.
Halifax, Nova Scotia, Canada - Ocean scenery at its best: granite boulders pounded by crashing surf, lighthouses standing sentinel on rocky ledges, a delectable lobster lunch caught fresh from the waters off Peggy's Cove. Back in Halifax, the ramparts of the Citadel await your inspection.
Bar Harbor, Maine, US - Once the summer-society rival of Newport, today Bar Harbor is rich in the legacy of the 19th century millionaires, including Acadia National Park, most of which was donated by the Rockefeller family. Clip clop along tranquil trails in a horse-drawn carriage.
Boston, Massachusetts, US - The cradle of American history, Boston rests on its glorious cultural laurels-Trinity Church, Old Ironsides, the Freedom Trail; yet thrusts into the next millennium as a high-tech hub of the computer industry.
Our staff can assist you with all your travel arrangements.
Questions? Call us at 800-422-0711.
We can assist you with all your travel arrangements. We'd be happy to help you plan your flights, hotels or tours before and/or after your cruise conference.
SHORE EXCURSIONS
Please note that our shore excursions are operated separately and
independently of those offered by the cruise line.
©2019 - University at Sea®