Prescribing Practices and Management of Chronic Pain and Substance Use Disorder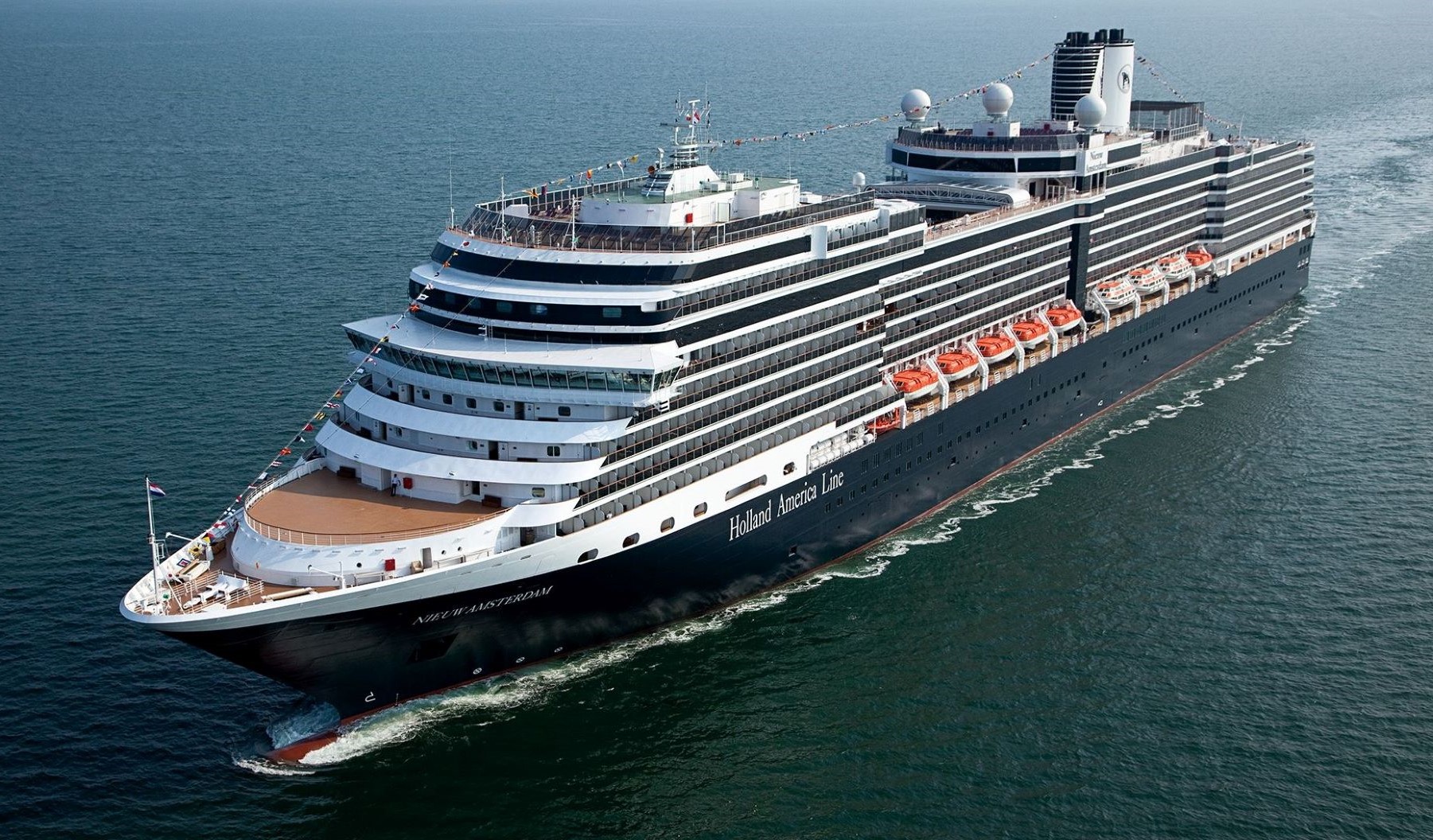 7-Night Mexican Riviera
Round-trip San Diego, California

March 24 - 31, 2019
21.0 AMA PRA Category 1 Credit(s)TM
21.0 Contact Hours

Course Fees:
$1549.00


10% Early Course Registration Discount!

IMPORTANT NOTE: All conferees, their families, and guests must book their cruise within the University at Sea® meeting group through University at Sea® at 800-926-3775 or by registering online. This ensures our company can provide conference services and complimentary social amenities to all meeting participants and their guests. Thank you for your cooperation.
Faculty
S. Sandy Sanbar, MD, PhD, JD, FCLM
Dr. Sanbar was born in Haifa, and received his MD at the American University of Beirut in Lebanon. He did a residency in Internal Medicine at the Oklahoma University Health Sciences Center, and earned a Ph.D. at the Universities of Oklahoma and Michigan Medical Centers, and a Cardiovascular fellowship at the Michigan Heart Association. His JD is from Oklahoma City University.

Since 1970's, he has practiced in Oklahoma City both as an Attorney at Law and Internal Medicine and Cardiology. Dr. Sanbar is a Past President of the American College of Legal Medicine and he has received numerous awards from the American College of Legal Medicine. He was the Chairman of the American Board of Legal Medicine (ABLM); and is Adjunct Professor of Medical Jurisprudence, Touro University Nevada College of Osteopathic Medicine.

Sanbar authored over 200 articles, and serves as editor of several books in his specialties. He publishes a monthly article for the LAW AND MEDICINE section of the Oklahoma County Medical Society. He is a member of the Oklahoma Bar, the Oklahoma County Bar, the Oklahoma State Medical Association and the Oklahoma County Medical Society. He is a State, National and International Lecturer on Legal Medicine and Medical Malpractice.
Marvin Firestone, MD, JD, FCLM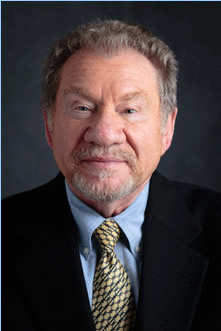 Dr. Firestone is a Past President of the American College of Legal Medicine and a certified specialist in Legal Medicine/Medical Jurisprudence by the American Board of Law in Medicine. He is a frequent lecturer at national legal medicine and medical law conferences. Dr. Firestone holds a medical degree from Temple University (1964) and a law degree from the University of Colorado (1980).

He was the Editor-in-Chief of Medical Legal Lessons, is Editor-in-Chief Emeritus of Legal Medicine Questions and Answers, and is on the Editorial Board of the Journal of Legal Medicine and Textbook of Legal Medicine, publications of the American College of Legal Medicine. He formerly held the Hirsh Chair at the George Washington University in Washington, D.C. where he was professor at its Medical and Law Schools and School of Health Services Administration, teaching Legal Medicine, Psychiatry and the Law, and Legal Aspects of Hospital Administration.

Dr. Firestone provides medical-legal consultation and practices medical law. His legal practice primarily involves representation of physicians in cases involving hospital staff privileges, licensure, medical practice disputes and other complex medicolegal issues.
Our staff can assist you with all your travel arrangements.
Target Audience
Physicians, Attorneys, Nurses, Physician Assistants, Nurse Practitioners, Psychologists
Program Purpose / Objectives
COURSE OBJECTIVES:
At the conclusion of the course, attendees should be able to:
Identify and prevent the common causes of prescribing-related patient injury.
Integrate satisfaction of patients and families with medication treatment.
Recognize and protect patients' legal rights such as informed consent relating to medications.
Recognize and comply with clinicians' legal responsibilities relating to medications.
Integrate supervision by physicians of mid-level practitioners who prescribe or monitor medication therapy.
Illustrate cooperation among members of the health care team relating to medications.
Prescribing Practices and Management of Chronic Pain and Substance Use Disorder
Course Overview:
This course on prescribing practices and management of chronic pain and substance use disorder is an intensive 2½ day course designed for physicians, dentists, nurse practitioners, physician assistants, and other clinicians in all specialties, who need or wish to increase their knowledge and ability to effectively prescribe and control medications while reducing the risk for abuse. This course is approved by the California Medical Board as meeting the coursework requirements of physician probation.
Research indicates that up to one third of the disciplinary actions taken by Medical Boards are related to physician misprescribing practices. Learn proper prescribing practices and how best to document prescriptions for controlled substances. Learn to avoid common pitfalls including: inappropriate dispensing of medications from physicianapos;s offices, prescribing large amounts of narcotics at frequent intervals, or prescribing to family members, friends, or a person with a known history of substance abuse.
This course has been developed to enhance the physician's ability to effectively prescribe controlled medications, while minimizing their misuse whenever possible.
Program Content:
Proper indications for prescribing.
Choosing the medication.
Requirement of adequate prior examination.
Identifying contra-indications before prescribing.
Identifying potential medication interactions before prescribing.
Non-prescription (over-the-counter) drugs and nutritional supplements.
Herbal remedy interactions.
Food interactions.
Alcohol interactions.
Pharmacokinetics.
Pharmacodynamics.
Dosing errors.
Informed consent for medications.
Instructions to patients on medications.
Medication warnings for patients.
Safe patient monitoring, and recognizing adverse reactions and therapeutic failure.
Preventing, identifying and managing medication non-compliance.
Collaborative (split) treatment.
Terminating care of a patient on medication.
Controlled substances prescribing requirements.
Treating addicted patients.
Drug-seeking patients.
Substance-abusing patients.
Fraudulent prescriptions.
Prescribing excessive quantities of medications.
Clinician storage and dispensing of controlled substances.
Chronic pain diagnosis.
Chronic pain medication treatment.
Classes of medications associated with increased risk.
Medications prescribed for psychoactive effects.
Prescribing function-enhancing medications.
Internet medication prescribing.
Internet medication purchases by patients.
Aiding and abetting of unlicensed practice.
Prescribing by supervised nurse practitioners, naturopaths and physician assistants.
Formulary conflicts.
Acceptable off-label medication prescribing.
Deviations from pharmaceutical manufacturers' recommendations.
Sources of information for prescribing medications.
Illegible, ambiguous and contradictory medication orders.
Verbal orders, standing orders, PRN orders.
Self-prescribing by clinicians.
Prescribing for family members or friends.
Common bases for actions by regulatory agencies relating to medications.
Conference Sessions generally take place on days at sea (as itinerary allows), giving you plenty of time to enjoy your meals, evenings and ports of call with your companion, family and friends.
Questions? Call us at 800-422-0711.
We can assist you with all your travel arrangements. We'd be happy to help you plan your flights, hotels or tours before and/or after your cruise conference.

Cruise Itinerary
DATE
PORT OF CALL
ARRIVE
DEPART
Sun Mar 24
San Diego, California

-
5:00 pm
Mon Mar 25

*

At Sea - Cruising

-
-
Tue Mar 26
Cabo San Lucas

10:00 am
6:00 pm
Wed Mar 27
Mazatlan, Mexico

8:00 am
6:00 pm
Thu Mar 28
Puerto Vallarta, Mexico

8:00 am
11:00 pm
Fri Mar 29

*

At Sea - Cruising

-
-
Sat Mar 30

*

At Sea - Cruising

-
-
Sun Mar 31
San Diego, California

7:00 am
-
*
Tentative course schedule, actual class times may differ.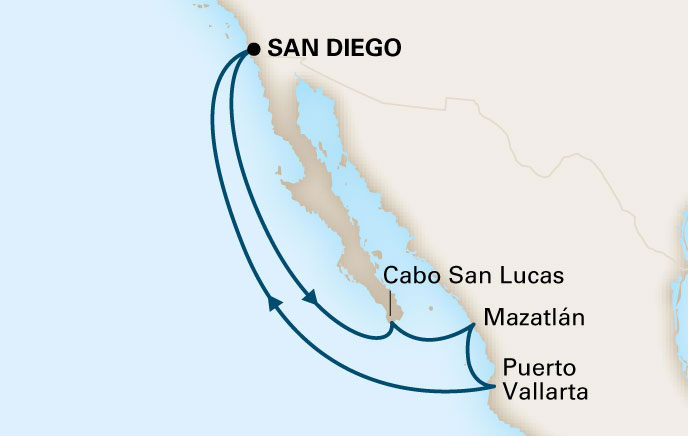 Ports of Call
San Diego, California - Sunshine and fun are business as usual in San Diego. Walk on Coronado Island's sandy beach, take in the elegant streetscapes of the historic district, have a wild time at the famous San Diego Zoo or a whale of a good time at Sea World.
At Sea - Cruising - Cruising
Cabo San Lucas - Championship golf courses, world-class deep sea fishing and incredible diving opportunities have transformed Cabo San Lucas, a once sleepy fishing town located on the southern tip of the Baja California Peninsula, into one of the most popular resort destinations in Mexico. Rolling sand dunes and hidden coves dot a countryside ringed by some of the most famous and often-photographed rock formations in the world.
Mazatlan, Mexico - If you're ready to experience some of the finest sailing and sport fishing available, then you're ready for Mazatlan. This is an exquisite seaside resort by anyone's standards. Of course, you don't have to partake in world-class water sports to enjoy Mazatlan. You can relax on one of its soft-sand beaches caressed by trade winds that are even softer. Or shop for silver jewelry and Mexican crafts in the shops of "The Golden Zone", where you can also celebrate your purchases at one of the area's lively cantinas.
Puerto Vallarta, Mexico - Puerto Vallarta has all the amenities of a classic beach resort ‐ surf, sand and sun‐ but it also offers so much more. Perfect for honeymooners, families and seniors alike, Puerto Vallarta offers sport fishing, golfing, horseback riding, hiking and whale watching. Boasting mountains, jungles, beaches, rivers, and waterfalls, this port is completely different from any other destination in Mexico. Puerto Vallarta is a modern destination that remains loyal to its traditional Mexican roots. And that's just scratching the surface.
Our staff can assist you with all your travel arrangements.
Questions? Call us at 800-422-0711.
We can assist you with all your travel arrangements. We'd be happy to help you plan your flights, hotels or tours before and/or after your cruise conference.
EXCLUSIVE SHORE EXCURSIONS
Please note that our shore excursions are operated separately and
independently of those offered by the cruise line.
©2016 - University at Sea®