University at Sea®
5700 4th Street North
St. Petersburg, FL 33703
E-Mail Us
Office Hours
Monday - Friday
9:00am - 5:00pm EST
Saturday
10:00am - 2:00pm EST

Nursing Updates in Mental Health Across the Lifespan
7-Night Western Caribbean Cruise Conference
Round-trip Miami, Florida
October 12 - 19, 2019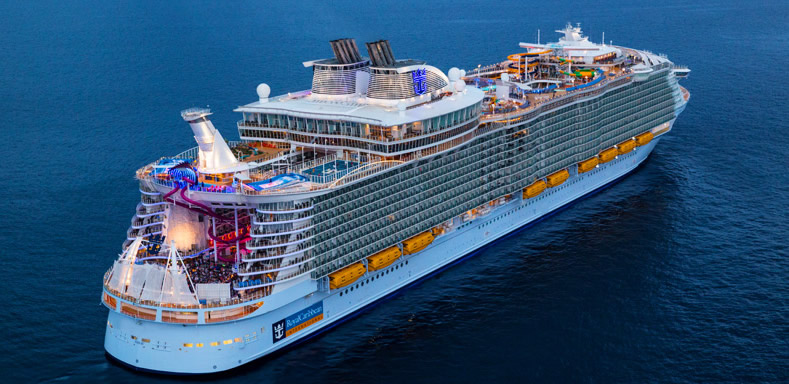 14 Contact Hours
5 Hours of Pharmacology for NPs

Target Audience
Nurses, Nurse PractitionersNurses, Nurse Practitioners
Program Purpose / Objectives
These discussions will invoke attendees to reconsider the framework of one's own professional nursing practice. Attendees will rethink strategies that link a deeper appreciation for the strengths inherent in psychiatric and mental health practice.
The transformational leaders of today need to both add and employ fundamental and enhanced tools to one's toolkit and demonstrate capacity to embrace interprofessional team member roles.
Nurse learning needs of the future have to expand beyond one's particular body system specialty (i.e., cardiology, orthopedics, renal, gastrointestinal, behavioral health), and extend to understandings that health outcomes advance when nurses: (1) practice to the fullest scope of their license; (2) incorporate care delivery from an integrated, or whole-health framework; (3) recognize that practice agility is a desirable skill-set among high-reliability organizations; and (4) embrace the benefits of maintaining self-care and self-monitoring behaviors as a personal priority.
The lecture-discussion format seeks an interactive and enlightening experience that will set forth some ideas that attendees can immediately put in place regardless of what state of residence. Bet there will be some things you haven't thought of!
Topics
:
Essentials in the Diagnosis and Treatment in the Pediatric Population: ADD/ADHD, Bipolar and Depression, Anxiety, Psychotic Disorders and Autism Spectrum Disorders
The Role of Mineral Deficiencies in Depression
Psychiatric uses of CBD Oil
The Aging Brain: Preserving Brain Health
Managing Challenging Behaviors in Dementia
Binge Eating Disorder: Diagnosis and Management
Psychopharmaceutical Essentials

Differentiate between expected benefits, expected side effects and management strategies for major psychotropic pharmaceuticals.

Linking Adverse Childhood Events and Trauma-Informed Healthcare Practices

Discuss outcomes of a longitudinal study and its predictive value in understanding dose-response risks for development of chronic medical and mental illnesses, including substance use disorders that result in earlier death.

Enhancing Your Knowledge: Enhancing Your Profession

Recognize high level behaviors that can both elevate one's personal nursing practices and simultaneously enhance excellence within professional environments.

Describing a Targeted Training for Emergency Department Nurses Who Encounter Behavioral Health Crises

Discuss evidence based practices and other engagements that support sustained interprofessional collaboration and improved consumer outcomes.

Application of the Scope and Standards of Psychiatric Mental Health in Inpatient Settings

Identify activities, common to inpatient practice settings, that illustrate principle components of the updated (second edition) scope and standards of psychiatric mental health nursing practice.
Conference Sessions generally take place on days at sea (as itinerary allows), giving you plenty of time to enjoy your meals, evenings and ports of call with your companion, family and friends.
IMPORTANT NOTE: All conferees, their families, and guests must book their cruise within the University at Sea® meeting group through University at Sea® at 800-926-3775 or by registering online. This ensures our company can provide conference services and complimentary social amenities to all meeting participants and their guests. Thank you for your cooperation.
Faculty
Anna Cook, RN, MSN, CNS-BC, PMNHP-BC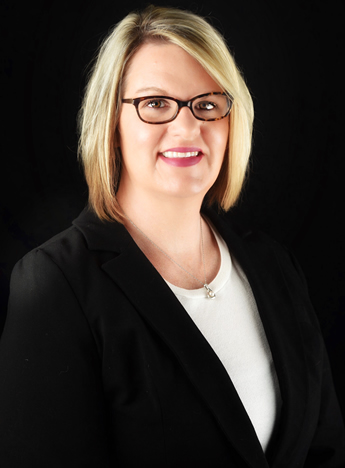 Anna is board certified as both a Psychiatric Nurse Practitioner and an Adult Clinical Nurse Specialist. She has been a registered nurse since 2006. Anna graduated as a Clinical Nurse Specialist from Murray State University in 2010 and as a Psychiatric Mental Health Nurse Practitioner in 2015 from Vanderbilt University.
Anna has diverse clinical experience in Mental Health. She has worked in both inpatient and outpatient Mental Health Facilities. Additionally, Anna has worked with specialized populations including chronically mentally ill, persons with intellectual and developmental disabilities and geriatrics. Currently, Anna works at an inpatient geriatric psychiatric unit in rural Tennessee. Additionally, she also has a private practice in her hometown of Jackson, TN.
Anna works closely with several mental health organizations in her community and is an active member of the Association of Psychiatric Nurses as well as the Tennessee Nurses Association. She is currently completing her Doctorate of Nursing Practice at the University of Alabama-Huntsville with plans for completion in 2019.
Kim Hutchinson, EdD, MS, MSN, BSN, PMHCNS-BC, CARN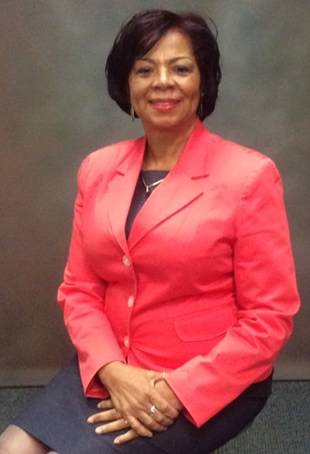 Dr. Kim Hutchinson is a hospital-based advance practice psychiatric mental health clinical nurse specialist and faculty consultant for the American Nurses Credentialing Center (ANCC). Credentialed as a Certified Addictions Registered Nurse (CARN) currently seeking waiver training for buprenorphine prescription privileges. Credentialed to diagnose, assess, and treat persons with substance use disorders under the Licensed Clinical Addictions Specialist membership for the state of North Carolina. Professional work involves assurances that healthcare systems interface and integrate unique behavioral and substance use health needs of consumers across the lifespan. Adoption of evidence-based practices are the promoted standard.

Dr. Hutchinson has collaborated in writing the Review and Resource Manual – Psychiatric-Mental Health Nursing (5th ed) resource and a chapter on Geriatric Mental Health for the Nursing Knowledge Center arm of the American Nurses Credentialing Center. This work incorporates knowledge derived from role delineation studies to develop additional accompanying materials: (1) case studies; (2) questions, answers and rationales; (3) workbooks; (4) face-to-face 2-day live reviews; and (4) learning module redesign to online audio-visual modules, all purposed to lead to successful attainment of board certification (BC) in psychiatric mental health nursing.

Dr. Hutchinson is an officer in NC American Psychiatric Nurses Association (APNA) membership activities, and national APNA activities. With APNA, Dr. Hutchinson is a facilitator for the Suicide Assessment and Prevention certification course, the Recovery to Practice modules, and co-developed the Transitions to Practice online education module set.

Dr. Hutchinson has worked in nursing since 1976 in roles as clinician, university faculty, researcher, expert, author, test item developer (for NCLEX-RN and ANCC), consultant, and speaker. Recognition and awards have been earned from colleagues across local, national, and international practice regions.

BSN: 1977
MSN: 1980
EdD: 1996
MS: 2003
Our staff can assist you with all your travel arrangements.
Questions? Call us at 800-422-0711.
We can assist you with all your travel arrangements. We'd be happy to help you plan your flights, hotels or tours before and/or after your cruise conference.

Cruise Itinerary
DATE
PORT OF CALL
ARRIVE
DEPART
Sat Oct 12
Miami, Florida

-
4:30 pm
Sun Oct 13

*

At Sea - Cruising

-
-
Mon Oct 14
Roatan, Honduras

9:30 am
6:00 pm
Tue Oct 15
Costa Maya, Mexico

8:00 am
5:00 pm
Wed Oct 16
Cozumel, Mexico

7:00 am
5:00 pm
Thu Oct 17

*

At Sea - Cruising

-
-
Fri Oct 18
CocoCay, Bahamas

8:00 am
5:00 pm
Sat Oct 19
Miami, Florida

6:00 am
-
*
Tentative course schedule, actual class times may differ.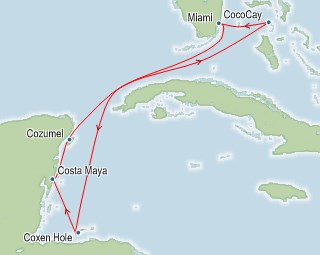 Ports of Call
Miami, Florida - South Florida's exciting, international city is much more than the gateway to Latin America, it's one of the world's most popular vacation destinations. Before departing from Miami, enjoy a tour that will highlight this "Magic City." Board an airboat and explore the wild Everglades‐be ready to see gators. Experience the one-of-a-kind art deco district in South Beach. Discover a cuisine and culture that fits perfectly with your South American adventure.
At Sea - Cruising - Cruising
Roatan, Honduras - Roatan Island, Honduras is an adventure traveler's vacation paradise with its blue skies, clear turquoise water and year-round moderate climate. Go scuba diving, snorkeling, swimming with the dolphins or, ashore, take a canopy tour, ride horses, explore tropical scenery, shop for island crafts, walk the beach and view butterfly and floral gardens.
Costa Maya, Mexico - Exploring the dense tropical vegetation and wide sandy bays of the Costa Maya, it's easy to imagine the days when sacrifice and slavery, rite and ritual were rampant in the Mayan culture. Even today, the countless ruins of temple walls, stairs and secret pathways exude magic and mystery. And when your archaeology lesson is complete, glorious stretches of coral sand may inspire you to build your own empire-of sand castles, of course!
Cozumel, Mexico - The Conquistadors first saw Mexico from the shores of Cozumel while searching for gold. Today, visitors to the island continue to seek out gold and silver jewelry in the shops of San Miguel while having a great time in its many local bars and restaurants. Plus, the waters around Cozumel's sheltered coral reefs make this one of the best snorkeling areas in the world.
CocoCay, Bahamas - Located in the middle of the Caribbean's bright blue water lies the secluded island of CocoCay. With its white-sand beaches and spectacular surroundings, CocoCay is a wonderland of adventure. Reserved exclusively for Royal Caribbean guests, this tropical paradise has recently been updated with new aquatic facilities, nature trails and a ton of great places to just sit back, relax and enjoy a tropical drink.
PERFECT DAY COCOCAY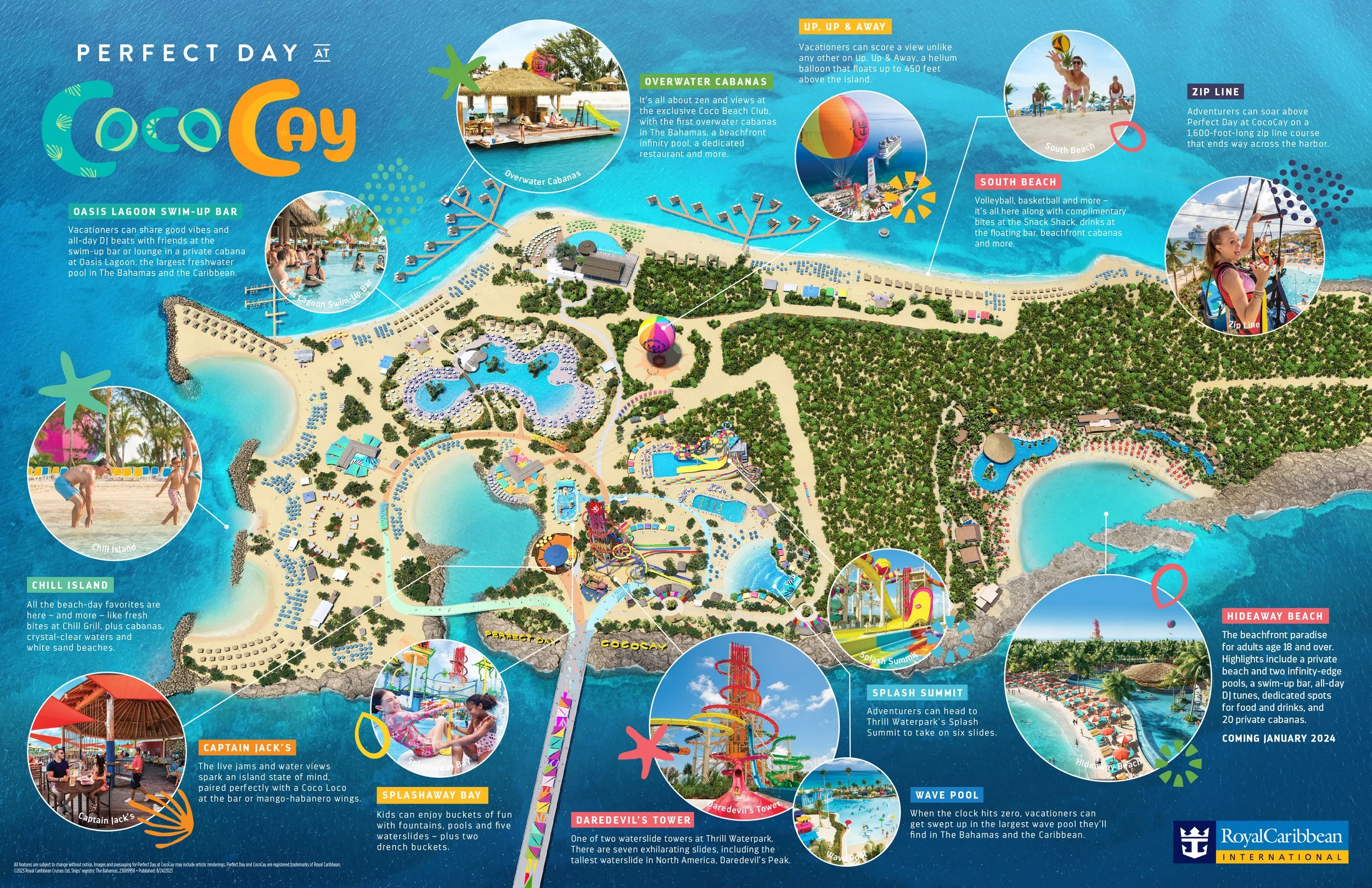 Our staff can assist you with all your travel arrangements.
Questions? Call us at 800-422-0711.
We can assist you with all your travel arrangements. We'd be happy to help you plan your flights, hotels or tours before and/or after your cruise conference.
SHORE EXCURSIONS
Please note that our shore excursions are operated separately and
independently of those offered by the cruise line.
©2019 - University at Sea®