PLEASE NOTE: THIS IS NOT A CURRENTLY ACTIVE PROGRAM.
You may have found this page in error or been referred to this page via an outdated link. If you did come to this page from a link posted on another website, you may wish to alert the person responsible for the link that the program is labeled as inactive on our site. You are also welcome to e-mail us and report this message.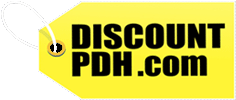 Engineering Accident Investigations and Engineering Marvels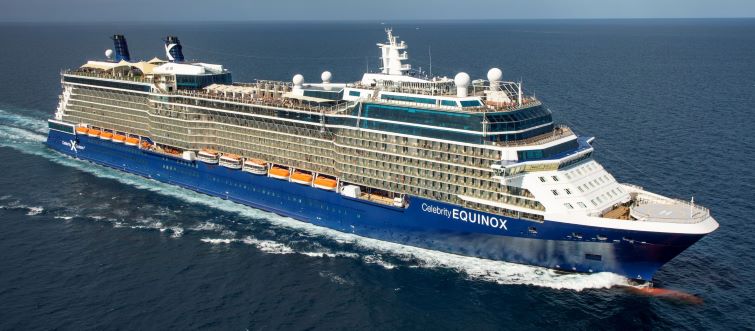 7-Night Eastern Caribbean Holiday Cruise Conference
Round-trip Ft. Lauderdale, Florida

December 21 - 28, 2019
16 PDH/CE Hours

Course Fees:
$695 for Professional Engineers, Architects, Geologists, Contractors and Building Inspectors

IMPORTANT NOTE: All conferees, their families, and guests must book their cruise within the University at Sea® meeting group through University at Sea® at 800-926-3775 or by registering online. This ensures our company can provide conference services and complimentary social amenities to all meeting participants and their guests. Thank you for your cooperation.
Faculty
Franco F. Davati, MS, PE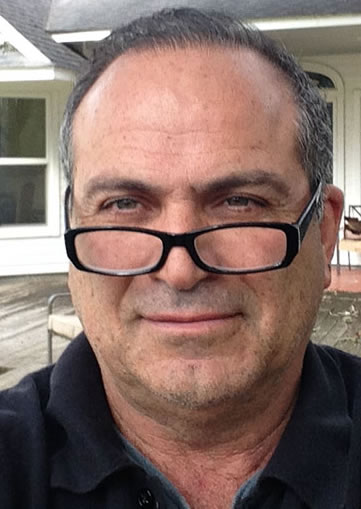 DABFE President
Failure & Damage Analysis, inc Franco Davati is a Principal Mechanical Engineer specializing in accident reconstruction and failure analysis. He is a registered mechanical engineer by examination in the State of Texas and has been testifying in court as an engineer since 1996. Mr. Davati has a Bachelor of Science in engineering from Purdue University and a Master of Science in Aerospace Engineering from San Diego State University. He taught engineering classes at the College of Engineering during his post graduate work in San Diego State University.

Mr. Davati has over 25 years experience in Engineering. As the managing President and founder of Failure & Damage Analysis, Inc., Mr. Davati has a wide range of experience in Engineering and accident reconstruction. Beside the classical engineering root cause failure analysis, engineering mechanics, design, stress analysis, fracture mechanics and FEA (finite element analysis) Mr. Davati has also experience in engineering investigation involving biomechanics and collision analysis, boat accident, hurricane damage, construction accidents, tractor-trailer accidents, failure analysis, home foundation damage investigation, metallurgy engineering, mold investigation, oil & gas accidents, product liability accident, roof damage investigation, vehicle accident reconstruction, vehicle fire and insurance fraud investigation.

Mr. Davati developed and taught continuing education live seminars approved by the Texas Department of Insurance to the attorneys and insurance agents since 1995. He has developed and been teaching engineering continuing education live seminars to the professional engineers since 2005.
Mr. Davati holds a Diplomat status with the American Board of Forensic Examiners and has testified numerous times in court as an engineer. He has been an invited guest speaker at the Houston Trial Lawyers Associations where he gave a presentation regarding the low velocity collisions to the attorneys and two visiting judges, 1999. With the recommendation from the Mayor Brown's office, gave a presentation to the Houston Police Department and made suggestions regarding the increased number of truck accidents in the Houston Metropolitan area.
Experience:
Root cause failure analysis
Engineering Mechanics
Engineering Design
Stress Analysis
Fracture Mechanics
Metallurgy
Finite Element Analysis
Industrial & Machinery Accidents
Engineering Design/ Safety Check
Oil & gas accidents
Product liability
Biomechanics & Collision analysis
Boat accidents
Hurricane damage investigation
Construction accidents
Tractor-trailer accidents
Accident Reconstruction
Foundation damage
Mold investigation
Roof damage investigation
Vehicle accident
Reconstruction
Crush Analysis
Our staff can assist you with all your travel arrangements.
Target Audience
Professional Engineers, Architects, Geologists, Contractors and Building Inspectors
Program Purpose / Objectives
In this 2-day seminar we discuss the cause of the failure in some of the most high profiled accidents in the world as well as some of the Engineering marvels around the world. We also include 2 hours of Ethics. This is the most interesting and entertaining seminar, as an engineering seminar can get!
Topics:
Day 1 - 8 hours
Collapse of the Silver Bridge in Ohio
Hyatt Hotel Walkway Collapse
Capsizing of the Offshore Platform Alexander Keelan
Roof Collapse of Kemper Arena
The Manhattan Project
DC-10 Engine Failure
Highway Collapse During Earthquake in San Francisco
New Mexico Pipeline Explosion
The Problems of Sherman Tanks
Ethics
Building of Panama Canal
Day 2 - 8 hours
Explosion in the Streets of Guadalajara
Space Shuttle Accident
Pepcon Explosion
Connecticut Bridge Collapse
737 Rudder Failure
The Chernobyl Accident
Collapse of the Schoharie River Bridge
Oklahoma Bombing
Texas A&M Bonfire Accident
Building Hurricane Proof Homes
Ethics
Engineers and Ironworkers at High Elevation
Conference Sessions generally take place on days at sea (as itinerary allows), giving you plenty of time to enjoy your meals, evenings and ports of call with your companion, family and friends.
Questions? Call us at 800-422-0711.
We can assist you with all your travel arrangements. We'd be happy to help you plan your flights, hotels or tours before and/or after your cruise conference.

Cruise Itinerary
DATE
PORT OF CALL
ARRIVE
DEPART
Sat Dec 21
Ft. Lauderdale, Florida

-
3:30 pm
Sun Dec 22

*

At Sea - Cruising

-
-
Mon Dec 23
San Juan, Puerto Rico

3:30 am
11:00 pm
Tue Dec 24
Charlotte Amalie, St. Thomas, U.S.V.I.

8:00 am
5:00 pm
Wed Dec 25
Punta Cana, Dominican Rep.

7:00 am
5:00 pm
Thu Dec 26

*

At Sea - Cruising

-
-
Fri Dec 27
Nassau, Bahamas

9:00 am
6:00 pm
Sat Dec 28
Ft. Lauderdale, Florida

7:00 am
-
*
Tentative course schedule, actual class times may differ.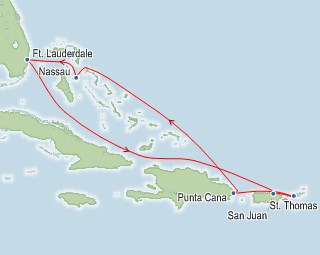 Ports of Call
Ft. Lauderdale, Florida - There is an abundance of things to see and do in the Ft. Lauderdale area: visit the newly redesigned Ft. Lauderdale Beach and cafes, stroll the historic Riverwalk, shop the luxurious stores on Las Olas Boulevard or adventure to the Everglades for an intriguing air boat excursion.
At Sea - Cruising - Cruising
San Juan, Puerto Rico - In days of yore, the waters near Puerto Rico teemed with pirate ships commanded by the likes of Sir Francis Drake. Aye, they are long gone, but in their wake they have left an island of national treasures: La Casa Blanca, built in 1501 for the island's first governor, Ponce de Leon; the cobblestone streets of Old San Juan; the tropical rain forests of El Yunque.
Charlotte Amalie, St. Thomas, U.S.V.I. - Named after a Danish Queen, Charlotte Amalie has one of the most breathtaking deepwater harbors in the world. The key sights of Charlotte Amalie are located within the town centre, making it easy to combine sightseeing with St. Thomas' fantastic shopping opportunities. Eighteenth century architecture provides the perfect backdrop for walking tours and shopping here in the "Duty Free Capital of the World." For a dose of history, visit Emancipation Park, the American-Caribbean History Museum, or Bluebeard the pirate's castle at Magen's Bay. If tropical bliss is what you're after, head to any of Charlotte Amalie's pristine beaches, where the warm water, white sands and palm trees will lull you into deep relaxation!
Punta Cana, Dominican Rep. - Punta Cana, the easternmost tip of the Dominican Republic, abuts the Caribbean Sea and the Atlantic Ocean. It's a region known for its 32km stretch of beaches and clear waters.The ocean waters are mainly shallows, with several natural marine pools in which visitors can bathe without danger. From north to south, the main beaches are Uvero Alto, Macao, Arena Gorda, Bávaro, El Cortecito, Las Corales and Cabeza de Toro, all north of the cape; and Cabo Engaño, Punta Cana and Juanillo south of the cape. The Bávaro area and Punta Cana combine to form what's known as La Costa del Coco, or the Coconut Coast, an area of lavish, all-inclusive resorts. It's popular for zip-lining, windsurfing, kayaking and sailing.
Nassau, Bahamas - The captivating capital of the 700 Bahamian islands. Attractions include forts to explore, coral reefs to snorkel and a fascinating straw market to shop
Our staff can assist you with all your travel arrangements.
Questions? Call us at 800-422-0711.
We can assist you with all your travel arrangements. We'd be happy to help you plan your flights, hotels or tours before and/or after your cruise conference.
EXCLUSIVE SHORE EXCURSIONS
Please note that our shore excursions are operated separately and
independently of those offered by the cruise line.
©2016 - University at Sea®