National Hispanic Landscape
presents

5-Night Western Caribbean Cruise
Round-trip Tampa, FL
March 3 - 8, 2018
Contact Hours: TBA

COURSE FEES:
$700 for National Hispanic Landscape Alliance (NHLA) members
$900 for Non-Members
IMPORTANT NOTE: All conferees, their families, and guests must book their cruise within the University at Sea® meeting group through University at Sea® at 800-926-3775 or by registering online. This ensures our company can provide conference services and complimentary social amenities to all meeting participants and their guests. Thank you for your cooperation.
Faculty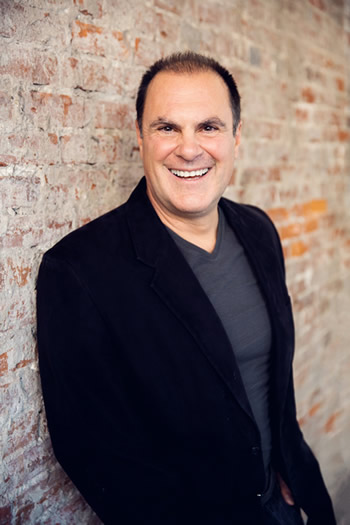 Domenic Chiarella
Founder of the Millionaire Mastery Workshop
Lawn and Snow Intensive Online Coaching
Speaker
For more than 40 years, Domenic has served as Director of Operations and as Director of Business Development at one of the most creative and collaborative organizations in the New York and Connecticut areas, Ultimate Services Professional Grounds Management Inc.
He is what people call, a perpetual student. An alumnus from the University of Connecticut with a BS in Computer Science and the University of Florence, Italy with a BA in Italian. and then at a ripe young age of 53 returning to the halls of higher learning of Fairleigh Dickinson University with a Master Degree in Administrative Services.
In between, there were courses that honed his skills: Dale Carnegie Management and Sales, Michael Gerber "The E-Myth" a 4 year vocational masters in business development, David Allen "Getting Things Done", and countless industry consultants and pooh-bas.
In the last 4 years, he has put his knowledge, his experiences, and the keys to success together in a step-by-step workshop and coaching model. He has taken the consultant model and turned it on its head. Putting cost effective and result oriented workshops and coaching courses into the hands of the 89.5% of the industry that are under $1 Million in Sales. He is passionate about helping the many organizations experience the same growth and the same success that he has, and when / how he needed it.
Our staff can assist you with all your travel arrangements.
Target Audience
The educational program will be of particular value to large landscape company leaders including account managers as well as mid-sized to small landscape company owners and leaders.
Program Purpose / Objectives
The educational program aboard LatinoLink™ at Sea will address the importance of improved communication as a key to enhanced
Organizational efficiency
Company profitability
Customer acquisition and retention
Employee morale
Supplier/vendor relations
The program will address the high-level principles of good communication, and focus on how these are relevant to strengthening internal and external relationships that are key to successful companies in the landscape industry.
Educational Program Learning Objectives:
Program participants will gain a deeper understanding the importance of improved communication to the success of a landscape company and will acquire the communication skills and methodologies to:
Set team members up for success (by empowering them with the key information they need to do execute their function)
Reduce rework and delays (from initial missteps and indecision)
Motivate team members (by creating an environment conducive to individual and collective success)
Build strong customer relationships (by capturing and sharing customer insights, desires, and requirements)
Identify the right customer (by asking the right questions that determine the extent to which a prospect's needs align with a companies capabilities.)
Grow customers (by checking in regularly and suggesting enhancements as the site matures)
Enhance vendor/supplier relationships (by sharing detailed needs in a most timely fashion)
Trainer, consultant, coach, and former industry executive Domenic Chiarella of 7 of 7 Best Business and Life Strategies will present this dynamic program revealing the critical elements of formalized and structured communication "systems" needed to most efficiently run and grow a successful landscape company, and will guide program participants through exercises that prepare them to implement program concepts in their work environments. In addition to the principal trainer, LatinoLink™ at Sea will feature numerous NHLA leaders who will facilitate a structured series of small group conversations among program participants.
Conference Sessionswill take place during the morning on days at sea only and will end at 1:00 pm, giving you plenty of time for afternoon and evening activities aboard ship and opportunities to explore the ports of call with new and your companion, family and friends.
Conference Sessions generally take place on days at sea (as itinerary allows), giving you plenty of time to enjoy your meals, evenings and ports of call with your companion, family and friends.
Questions? Call us at 800-422-0711.
We can assist you with all your travel arrangements. We'd be happy to help you plan your flights, hotels or tours before and/or after your cruise conference.

Cruise Itinerary
| DATE | PORT OF CALL | ARRIVE | DEPART |
| --- | --- | --- | --- |
| Sat Mar 03 | Tampa, Florida | - | 4:00 pm |
| Sun Mar 04 | At Sea - Cruising | - | - |
| Mon Mar 05 | George Town, Cayman Islands | 7:00 am | 3:30 pm |
| Tue Mar 06 | Cozumel, Mexico | 10:00 am | 7:30 pm |
| Wed Mar 07 | At Sea - Cruising | - | - |
| Thu Mar 08 | Tampa, Florida | 7:00 am | - |
EXCLUSIVE SHORE EXCURSIONS
Please note that our shore excursions are operated separately and
independently of those offered by the cruise line.
©2016 - University at Sea®