Bells of the Cascades Cruise XV:
Panamania!
With Cathy Moklebust


10-Night Panama Canal Cruise Conference
Round-trip Fort Lauderdale, FL
January 6 - 16, 2019
Open to ringing friends and friends and family of cruisers who are not ringers. Our non-ringing friends are invited to participate in the sail-away party, listen to rehearsals, attend the showcase concerts, and we even have a beginners class designed for those who have come with friends andhave never rung, but want to try their hand at it in a very low-key environment.
IMPORTANT NOTE: All conferees, their families, and guests must book their cruise within the University at Sea® meeting group through University at Sea® at 800-926-3775 or by registering online. This ensures our company can provide conference services and complimentary social amenities to all meeting participants and their guests. Thank you for your cooperation.
Our staff can assist you with all your travel arrangements.
Target Audience
Ringing friends, non-ringing friends and family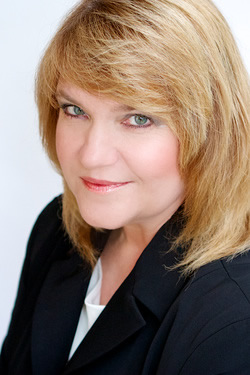 Cathy Moklebust

Cathy Moklebust has developed and directed handbell programs since 1983, and has played bells since childhood. She is a nationally known clinician and festival conductor and one of today's most popular handbell music composers, with approximately 250 compositions and arrangements in print. Cathy is an active percussionist and her music has been described as having a uniquely delightful sense of melodic and rhythmic interaction. She has been commissioned to write music for festivals and other events, as well as for many individual handbell ensembles.

Cathy earned both her B.A. (Music/Percussion, 1982) and M.Ed. (Teacher Education/Music, 1988) at South Dakota State University, in her hometown of Brookings, SD. She was encouraged in composition by her music theory professors, and studied instrumental conducting extensively.

She is an active percussionist, and has performed as principal or section percussionist with several professional and community bands and orchestras throughout the upper Midwest. Cathy has played in, conducted, and coached church and community handbell ensembles in South Dakota, Minnesota, and Iowa. Since 1989, she has worked in the music retail and publishing industry; currently she and her husband David operate Moklebust Music Services, a music preparation service.
During the days that we are "At Sea" there will be ringing activities, including massed ringing with our guest clinician and classes. There is usually time to help people with bass techniques, treble techniques, special techniques, solo and ensemble ringing or other topics cruisers find interesting. When bell activities are not scheduled, the bells are available for rehearsing, practicing ensembles (formed by those interested on the first day), and more.

The final day at sea, handbell cruisers will present the pieces they have learned. The showcase is open to the ship's passengers, but space is usually limited. Bells of the Cascades will also play a concert at some point during the cruise that is open to all.

People coming on the cruise with us do not need to bring their handbells. We supply all of the bells, music (no need to prepare in advance) and other equipment.

The only things you need to bring are yourself, your luggage, an easel (split-back) binder and gloves in your choice of color.
Questions? Call us at 800-422-0711.
We can assist you with all your travel arrangements. We'd be happy to help you plan your flights, hotels or tours before and/or after your cruise conference.

Cruise Itinerary
DATE
PORT OF CALL
ARRIVE
DEPART
Sun Jan 06
Fort Lauderdale, Florida

-
5:00 pm
Mon Jan 07
Half Moon Cay, The Bahamas

8:00 am
3:00 pm
Tue Jan 08
At Sea - Cruising
Ringing Bells with Cathy Moklebust
-
-
Wed Jan 09
Oranjestad, Aruba

1:00 pm
11:00 pm
Thu Jan 10
Willemstad, Curacao

8:00 am
4:00 pm
Fri Jan 11
At Sea - Cruising
Ringing Bells with Cathy Moklebust
-
-
Sat Jan 12
Enter Panama Canal Cristobal

5:00 am
5:00 am
Sat Jan 12
Cruising Panama Canal and Gatun Lake

-
-
Sat Jan 12
Gatun Lake, Panama

9:00 am
10:00 am
Sat Jan 12
Cruising Gatun Lake and Panama Canal

-
-
Sat Jan 12
Exit Panama Canal Cristobal

1:00 pm
1:00 pm
Sat Jan 12
Colon, Panama

3:00 pm
8:00 pm
Sun Jan 13
Puerto Limon (San Jose), Costa Rica

6:30 am
4:00 pm
Mon Jan 14
At Sea - Cruising
Ringing Bells with Cathy Moklebust
-
-
Tue Jan 15
At Sea - Cruising
Ringing Bells with Cathy Moklebust
-
-
Wed Jan 16
Fort Lauderdale, Florida

7:00 am
-
EXCLUSIVE SHORE EXCURSIONS
Please note that our shore excursions are operated separately and
independently of those offered by the cruise line.
©2016 - University at Sea®