Pediatric Dentistry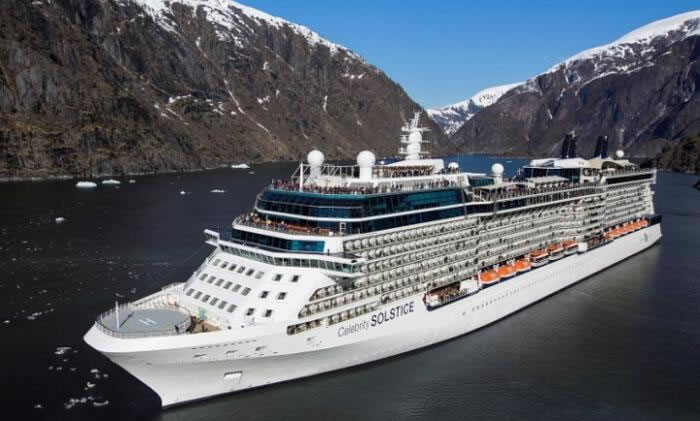 7-Night Alaska Cruise Conference
Round-trip Seattle, Washington

June 05 - 12, 2020
14 CE Credits

Course Fees:
$895 for Dentists
$650 for Dental Staff

IMPORTANT NOTE: All conferees, their families, and guests must book their cruise within the University at Sea® meeting group through University at Sea® at 800-926-3775 or by registering online. This ensures our company can provide conference services and complimentary social amenities to all meeting participants and their guests. Thank you for your cooperation.
Faculty
Gregory L. Psaltis, DDS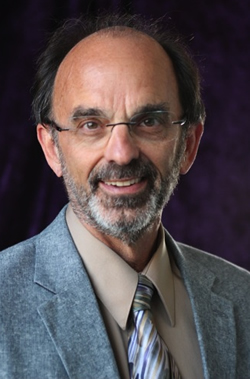 Certified in Pediatric Dentistry
Courtesy Staff at the University of Washington, School of Dentistry

Keynote speaker at AAPD Meeting, 2008
Gordon Christensen Speaker Recognition Award, Chicago Midwinter Meeting, 2014 Dr. Greg Psaltis has been a pediatric dentist for 43 years, most of which have been in private practice in Olympia, Washington. His varied career has included 23 years as a speaker, both nationally and internationally.

He is currently involved with two volunteer clinics in Mexico that he developed. Each provides comprehensive care for the indigent and medically compromised children of the Los Cabos and Zihuatanejo areas. He has published in several dental journals and was given the Gordon Christensen Speaker Award for excellence in professional presentations.
Mary Ellen Psaltis, Bachelor in Philosophy, BPh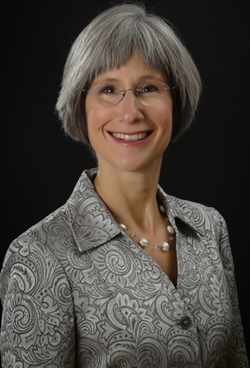 Certified Nutrition & Wellness Consultant
Certified Senior Nutrition Specialist Mary Ellen's professional writing about food and lifestyles has spanned over thirty years. Her interactions with chefs, farmers, and restaurateurs led to greater involvement in nutrition education and teaching.

Mary Ellen speaks nationally on creating optimal nutrition and making thoughtful life choices. Her local classes focus on supporting people along their healthful life journeys. She accompanies Greg on their Mexican mission trips as a dental assistant.
Our staff can assist you with all your travel arrangements.
Target Audience
Dentists, Pediatric Dentists, Auxiliary Staff
Program Purpose / Objectives
Bites, Bytes and Bites
This program will span a variety of topics, ranging from pediatric preventive and interceptive orthodontics (Bite #1), to issues with parental demands based on their internet "education" (Byte #2) to nutritional guidance for a healthier life (Bite #3). The final section will include a session about no bites, namely managing the behavior in the pediatric dental setting. The specifics on the courses are:

Pediatric Preventive and Interceptive Orthodontics:
This course will include a discussion of space maintenance, oral habits and simple corrections of crossbites and other developmental issues. It is not intended as a comprehensive orthodontic program, but will emphasize pediatric procedures.

I was on the Internet Last Night
With this particular issue becoming greater all the time, the focus here will be on how it has arisen, grown and become, at times, a headache for practitioners. Specific strategies for dealing with various issues will be included.

Food as Your Farm-acy
Daily food choices create the foundation for your overall health and ultimately the health of your practice. We will cover eating plans, food strategies, hidden influences, sugar awareness and current topics. We will look at the food we can eat (or not) and identify action steps, both large and small, that add up a lifetime of well-being.

Getting Past "Uh-oh," "No" and Helicopters
Behavior management in the pediatric dental setting is key to success in both the technical and the social aspects of dental care for children. This session will include videos to illustrate points about managing oneself, the child and the parents.

Conference Sessions generally take place on days at sea (as itinerary allows), giving you plenty of time to enjoy your meals, evenings and ports of call with your companion, family and friends.

Questions? Call us at 800-422-0711.
We can assist you with all your travel arrangements. We'd be happy to help you plan your flights, hotels or tours before and/or after your cruise conference.

Cruise Itinerary
DATE
PORT OF CALL
ARRIVE
DEPART
Fri Jun 05
Seattle, Washington

-
4:00 pm
Sat Jun 06

*

At Sea - Cruising

-
-
Sun Jun 07
Ketchikan, Alaska

7:00 am
4:00 pm
Mon Jun 08
Endicott Arm & Dawes Glacier

5:30 am
10:00 am
Mon Jun 08
Juneau, Alaska

1:30 pm
10:00 pm
Tue Jun 09
Skagway, Alaska

7:00 am
6:00 pm
Tue Jun 09
Alaska Inside Passage

6:30 pm
10:30 pm
Wed Jun 10

*

At Sea - Cruising

-
-
Thu Jun 11
Victoria, British Columbia

5:30 pm
11:59 pm
Fri Jun 12
Seattle, Washington

6:00 am
-
*
Tentative course schedule, actual class times may differ.

Ports of Call
Seattle, Washington - The Emerald City of the Pacific Northwest, Seattle is one of America's most vibrant cities. Stroll its bustling waterfront (including Pike Place Market), visit the Space Needle, and find a great coffee-shop to enjoy in this coffee-loving city (the home of Starbucks). One of America's tech centers (Amazon and Microsoft are both headquartered here), the city is abuzz with the interesting people attracted to the opportunities to be found there. There is more than enough to see and do here to keep you busy for a day or two. If you have a little extra time, Seattle is a great place to visit.
At Sea - Cruising - Cruising
Ketchikan, Alaska - Immerse yourself in Tlingit Indian culture as you view the world's largest collection of totem poles; kayak the colorful waterfront.
Endicott Arm & Dawes Glacier - One of Alaska's lesser-known gems, Endicott Arm Fjord marks the southern edge of Fords Terror Wilderness area. As you drift through its 30 -mile-long stretch, you can't help but be awed by the sorrounding granite cliffs, mountain valleys and dozens of gushing waterfalls. Drifting icebergs, deep blue waters and a spectacular tidewater glacier only add to this natural spectacle's appeal.
Skagway, Alaska - A frontier town perfectly preserved as the Klondike Gold Rush National Historic Park. Gateway to the Trail of '98, which you may explore by helicopter or vintage railcar.
Victoria, British Columbia - Stroll through the charming downtown of this very British city, with its double-decker buses, turreted castles, fine British woolens, tea and china. Or, just outside the city, visit the lush flora and fauna of Butchart Gardens.
Non-US/Canadian individuals, please Click here to determine if you'll need a visa to board this cruise which visits Canada.
Our staff can assist you with all your travel arrangements.
Questions? Call us at 800-422-0711.
We can assist you with all your travel arrangements. We'd be happy to help you plan your flights, hotels or tours before and/or after your cruise conference.
EXCLUSIVE SHORE EXCURSIONS
Please note that our shore excursions are operated separately and
independently of those offered by the cruise line.
©2019 - University at Sea®