Cosmetic Pearls for the General Dental Practitioner
7-Night Alaska Cruise Conference
Round-trip Seattle, Washington
July 26 - August 2, 2019
14 CE Credits

Course Fees:
$795 for Dentists
$650 for Dental Staff

BIAS FREE CME - No Commercial Support was provided for this CME activity.
IMPORTANT NOTE: All conferees, their families, and guests must book their cruise within the University at Sea® meeting group through University at Sea® at 800-926-3775 or by registering online. This ensures our company can provide conference services and complimentary social amenities to all meeting participants and their guests. Thank you for your cooperation.
Faculty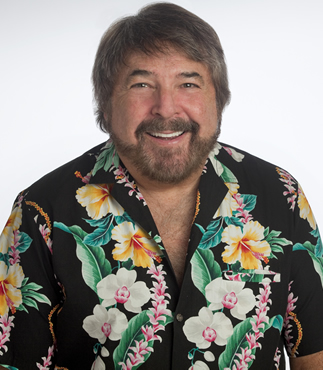 Martin H. Zase, DMD, MAGD, AAACD, FACD
Master of the Academy of General Dentistry
Accredited Member and Past-President
American Academy of Cosmetic Dentistry
Marty Zase was a disc jockey for eight years before becoming a dentist and is an instrument rated pilot. He is a diehard Red Sox fan, an avid reader, a not quite adequate golfer, and a graduate of the Dale Carnegie Institute, Starfleet Academy, and the Landmark Education Forum and Curriculum for Living. Dr. Zase received a B.A. from Boston University and his D.M.D. from Tufts University School of Dental Medicine. A former clinical instructor in restorative dentistry at Tufts, he is guest lecturer in cosmetic dentistry at the University of Connecticut, Nova Southeastern, New York University, and Louisiana State University Dental Schools. He has published over sixty dental articles, has served on the editorial or review boards of The Journal of Cosmetic Dentistry, Contemporary Esthetics, and General Dentistry magazines, and lectures internationally on cosmetic dentistry.
He is one of about a dozen dentists in the world to have both a Mastership from the Academy of General Dentistry and an Accreditation in Cosmetics from the American Academy of Cosmetic Dentistry. He practices in the Colchester Dental Group and is the only dentist in the greater Hartford area Accredited by the AACD. He was the 2006-2007 President of the AACD, the largest cosmetic dentistry organization in the world. He serves on the AACD Board of Accreditation Examiners and mentors Accreditation candidates. At the AACD, he was one of the developers of both the University Advisory Council and the Private Education Advisory Council to help spread the teaching of cosmetic dentistry to dental students at all stages of their careers. Dr. Zase was the 2015 recipient of the Lifetime Achievement Award by the AACD. He is also the President of the New England Academy of Cosmetic Dentistry.
He has developed numerous techniques and instruments that are currently used in modern cosmetic dentistry. He was inducted into the Dental Hall of Fame by the genR8TNext Internet dental community (now the Academy of Comprehensive Esthetics). He has also been granted fellowships in the American College of Dentists (FACD), the Pierre Fauchard Academy, and the International Academy of Dental Facial Esthetics (FADFE), and the AGD has honored him with the Lifetime Learning and Service Recognition Award for his contributions to dentistry and dental education. He was just selected by Dentistry Today magazine as one of the Top Clinicians in Dental Continuing Education for the tenth year in a row. Dr. Zase lives in Glastonbury, Connecticut, practices in the Colchester Dental Group and is available online at
Martyzase@aol.com
Dr. Zase can usually be found around town, dressed in a Hawaiian shirt and matching socks.
Our staff can assist you with all your travel arrangements.
Target Audience
Dentists, Dental Staff
Program Purpose / Objectives
This course is designed to help those dentists who are in the process of converting their practices to include more cosmetic dentistry procedures. The lecture gives many tips on how to do cosmetic dentistry better and more efficiently. Often we defer doing cosmetic procedures because we don't know how to fix potential problems, so many suggestions have been included on what to do when things go wrong.
This high quality wide screen PowerPoint presentation begins by reviewing basic adhesive dentistry techniques while explaining a unique method of performing microdentistry, and then continually builds on the knowledge gained with each succeeding and more complex subject.
Dr. Zase brings a unique teaching foundation since he is one of only a dozen dentists in the world who has attained both his Mastership in the Academy of General Dentistry and is also Accredited in Cosmetics by the American Academy of Cosmetic Dentistry. He is also an Accreditation Examiner and was President of the AACD (2006-2007).
Techniques and tips are included in the following topics:
The Mini-Prep: a minimally invasive technique for restoring incipient carious lesions
Posterior Composites: predictable contacts, aesthetic tips, preventing overhangs, achieving zero sensitivity
Invisibly Restoring Fractured Incisors: opaquing and adhesive techniques
Zero sensitivity tooth whitening utilizing pre-whiteners
Porcelain Onlays and Crowns: easy to use cements, repairing and preventing minor marginal defects, opaquing metal, invisible margins;
Smile Design: visualizing and understanding the principles
Porcelain Veneers: modifying shades, laboratory communication to get what you want; repairing (closing) margins
Natural and Aesthetic Bridges: ovate pontic design, tissue design, repairing fractured porcelain
Patient Communication: the principle of asking, cosmetic imaging.
And countless other pearls to put into your practice tomorrow
Conference Sessions generally take place on days at sea (as itinerary allows), giving you plenty of time to enjoy your meals, evenings and ports of call with your companion, family and friends.
Accreditation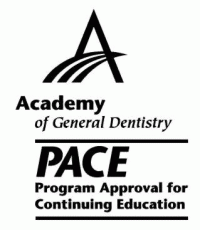 The New England Academy of Cosmetic Dentistry is designated as an Approved PACE Program Provider by the Academy of General Dentistry. The formal continuing education programs of this program provider are accepted by the AGD for Fellowship, Mastership and membership maintenance credit. Approval does not imply acceptance by a state or provincial board of dentistry or AGD endorsement. The current term of approval extends from January 1, 2016 to December 31, 2019. Provider ID #208142
Questions? Call us at 800-422-0711.
We can assist you with all your travel arrangements. We'd be happy to help you plan your flights, hotels or tours before and/or after your cruise conference.

Cruise Itinerary
| DATE | PORT OF CALL | ARRIVE | DEPART |
| --- | --- | --- | --- |
| Fri Jul 26 | Seattle, Washington | - | 4:00 pm |
| Sat Jul 27 | At Sea - Cruising | - | - |
| Sun Jul 28 | Ketchikan, Alaska | 7:00 am | 4:00 pm |
| Mon Jul 29 | Tracy Arm Fjord, Alaska - Scenic Cruising | 6:00 am | 10:00 am |
| Mon Jul 29 | Juneau, Alaska | 1:30 pm | 10:00 pm |
| Tue Jul 30 | Skagway, Alaska | 7:00 am | 6:00 pm |
| Wed Jul 31 | At Sea - Cruising | - | - |
| Thu Aug 01 | Victoria, Canada | 5:30 pm | 11:59 pm |
| Fri Aug 02 | Seattle, Washington | 6:00 am | - |
EXCLUSIVE SHORE EXCURSIONS
Please note that our shore excursions are operated separately and
independently of those offered by the cruise line.
©2016 - University at Sea®