PLEASE NOTE: THIS IS NOT A CURRENTLY ACTIVE PROGRAM.
You may have found this page in error or been referred to this page via an outdated link. If you did come to this page from a link posted on another website, you may wish to alert the person responsible for the link that the program is labeled as inactive on our site. You are also welcome to e-mail us and report this message.
Nursing Topics in Orthopedics, Rheumatology, and
Women's Health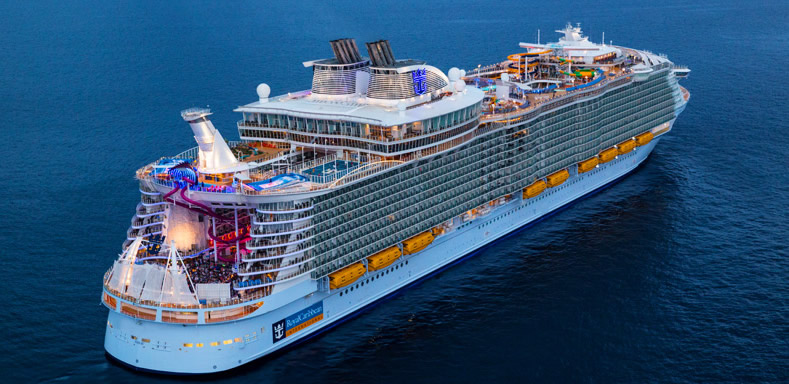 7-Night Eastern Caribbean Cruise & Perfect Day
Round-trip Miami, Florida

October 31 - November 07, 2020
14 Contact Hours

Course Fees:
$695 for Nurse Practitioners
$495 for Nurses, Residents, Students & Others

IMPORTANT NOTE: All conferees, their families, and guests must book their cruise within the University at Sea® meeting group through University at Sea® at 800-926-3775 or by registering online. This ensures our company can provide conference services and complimentary social amenities to all meeting participants and their guests. Thank you for your cooperation.
Faculty
Amy B. Harris, MSN, RN, OCNS-C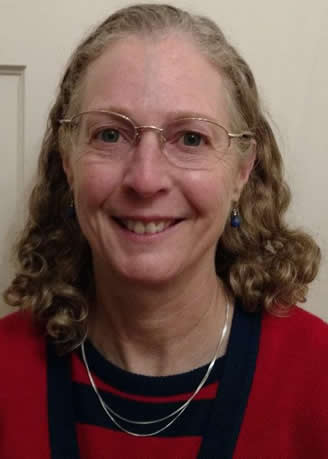 Orthopaedic Clinical Nurse Specialist
Licensed Advanced Practice Nurse
Maryland and District of Columbia
Consultant / Educator
Clinical Program Coordinator
Rheumatology Division
Children's National Health System (CNHS)
Washington, D.C. Amy B. Harris, MSN, APN, OCNS-C, has spent the past 30 years working in a variety of orthopaedic settings to include level one trauma hospital in-patient units, ambulatory care settings, a rehabilitation hospital, operating rooms, and in out-patient pediatric orthopaedics and rheumatology. Amy's roles within these settings have included those of staff nurse, nurse manager, and clinical nurse specialist. She has demonstrated her expertise holding certification as an Orthopaedic Clinical Nurse Specialist.

Her commitment to the National Association of Orthopaedic Nurses (NAON) is evident in her participation as a national congress speaker. She is vice-chair of the test committee for the Orthopaedic Nursing Certification Board (ONCB) and has served as an item-writer for the ONCB's certification exams. Amy served on NAON's education committee, and she was co-chair of NAON's first full day APN conference. She is an active member of the Rheumatology Nursing Society (RNS).

Amy has earned distinction as a sought-after presenter on a variety of orthopaedic-related topics. She has shared her insights nationally at conferences co-sponsored by NAON and the American Academy of Orthopaedic Surgeons.

She has also presented orthopaedic certification exam review courses around the country. Amy is well known for her energized teaching style and ability to provide practical information and interesting case studies to health care providers from varied disciplines. Make plans today to attend this educational event in order to learn from Amy's extensive knowledge and experiences!
Kim Murphy, MS, APRN-CNP, WHNP-BC, RNC-OB, RNC-MNN, C-EFM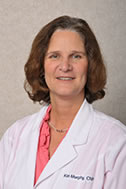 Women's Health Nurse Practitioner, Marysville Obstetrics and Gynecology, Marysville, OH and the Union County Health Department, Marysville, OH
Staff Nurse/Charge Nurse, Labor and Delivery, Ohio State University, Columbus, OH
Legal Nurse Consultant, Poling Law, Columbus, OH
Former Clinical Instructor, Otterbein College, Westerville, OH Kim Murphy has over 36 years of nursing experience including 32 years in labor and delivery and 16 years as a women's health nurse practitioner.

She currently fills the role of staff nurse and charge nurse at The Ohio State University, a large Level 3 academic medical center along with being a women's health NP in private practice. She also is the lead provider in public health for prenatal care and sexual health services in a Title X agency.

She has been a leader in education while making multiple speaking presentations on a variety of topics related to obstetrics and women's health. She recently spoke at the national AWHONN conference in 2019. She is a designated instructor for fetal monitoring through AWHONN. She also participates in legal review of malpractice cases.
Our staff can assist you with all your travel arrangements.
Target Audience
Nurses, Nurse Practitioners
Program Purpose / Objectives
The purpose of these lectures are to update nurse practitioners to navigate the complex care of women. the desired outcome is that the participant will utilize updated guidelines and treatment options to improve the healthcare of women. The provider will also be able to be predictive in their education to women, looking at past experiences to selectively improve a patient's individual health.
Topics:
Implications of pregnancy on pelvic floor disorders

Participant will associate pregnancy outcomes with pelvic floor disorders.

Pregnancy as a predictor of future health

Participant will predict future health based on pregnancy history and outcomes.

Contraception for all ages

Participant will describe all available contraception options for child-bearing women including options on the horizon.

Sexually transmitted disease updates

Participant will identify sexually transmitted diseases and updated treatment guidelines.

Annual exam updates

Participant will analyze all aspects of the annual exam including purpose and timing.

Failure to diagnose and legal implications

Participant will discover important nuances to not overlook in testing and treatment to avoid the legal arena.

Musculoskeletal anatomy and physiology of bone healing

Identify various components of musculoskeletal anatomy.
Explain the mechanism of bone and fracture healing.

Bone health / Fracture prevention - Avoiding the revolving door of hospital to home and back again

Prepare an individualized fracture prevention program for each patient discharged to home.

Specialized nursing care of the osteoporotic patient following a fragility fracture

Give examples of assessment tools utilized to diagnose osteoporosis and predict the risk of future fragility fractures.
Devise treatment regimens for fragility fracture patients.

Advances in trauma care from the E.D. through Rehab

Develop plans of care for patients that have experienced a variety of traumatic injuries.

Orthopaedic complications

Recognize potentially serious orthopaedic complications.

Prevention and management of sports injuries

Describe techniques used to prevent various types of sports injuries.
Devise treatment regimens for athletes with a variety of sports injuries.

Degenerative joint disease: Conservative and surgical treatment options

Summarize various conservative and surgical treatment options for patients with degenerative joint disease.

Medical and surgical care of the rheumatoid arthritis patient

Design a plan of care for the rheumatoid arthritis patient.

Acute and chronic spine issues

Distinguish between various acute and chronic spine issues based on typical signs and symptoms.
Conference Sessions generally take place on days at sea (as itinerary allows), giving you plenty of time to enjoy your meals, evenings and ports of call with your companion, family and friends.
Questions? Call us at 800-422-0711.
We can assist you with all your travel arrangements. We'd be happy to help you plan your flights, hotels or tours before and/or after your cruise conference.

Cruise Itinerary
DATE
PORT OF CALL
ARRIVE
DEPART
Sat Oct 31
Miami, Florida

-
4:30 pm
Sun Nov 01

*

At Sea - Cruising

-
-
Mon Nov 02

*

At Sea - Cruising

-
-
Tue Nov 03
Philipsburg, St. Maarten

8:00 am
6:00 pm
Wed Nov 04
San Juan, Puerto Rico

7:00 am
4:00 pm
Thu Nov 05

*

At Sea - Cruising

-
-
Fri Nov 06
Coco Cay, Bahamas

8:30 am
6:00 pm
Sat Nov 07
Miami, Florida

6:00 am
-
*
Tentative course schedule, actual class times may differ.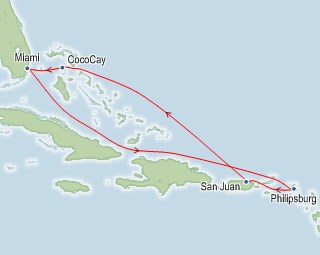 Ports of Call
Miami, Florida - South Florida's exciting, international city is much more than the gateway to Latin America, it's one of the world's most popular vacation destinations. Before departing from Miami, enjoy a tour that will highlight this "Magic City." Board an airboat and explore the wild Everglades‐be ready to see gators. Experience the one-of-a-kind art deco district in South Beach. Discover a cuisine and culture that fits perfectly with your South American adventure.
At Sea - Cruising - Cruising
Philipsburg, St. Maarten - An island under two flags. Sample the Dutch treats of Philipsburg: chocolate, cheese, delftware. On the French side linger over bouillabaisse, shop for Parisian perfumes.
San Juan, Puerto Rico - In days of yore, the waters near Puerto Rico teemed with pirate ships commanded by the likes of Sir Francis Drake. Aye, they are long gone, but in their wake they have left an island of national treasures: La Casa Blanca, built in 1501 for the island's first governor, Ponce de Leon; the cobblestone streets of Old San Juan; the tropical rain forests of El Yunque.
Coco Cay, Bahamas - Located in the middle of the Caribbean's bright blue water lies the secluded island of CocoCay. With its white-sand beaches and spectacular surroundings, CocoCay is a wonderland of adventure. Reserved exclusively for Royal Caribbean guests, this tropical paradise has recently been updated with new aquatic facilities, nature trails and a ton of great places to just sit back, relax and enjoy a tropical drink.
PERFECT DAY COCOCAY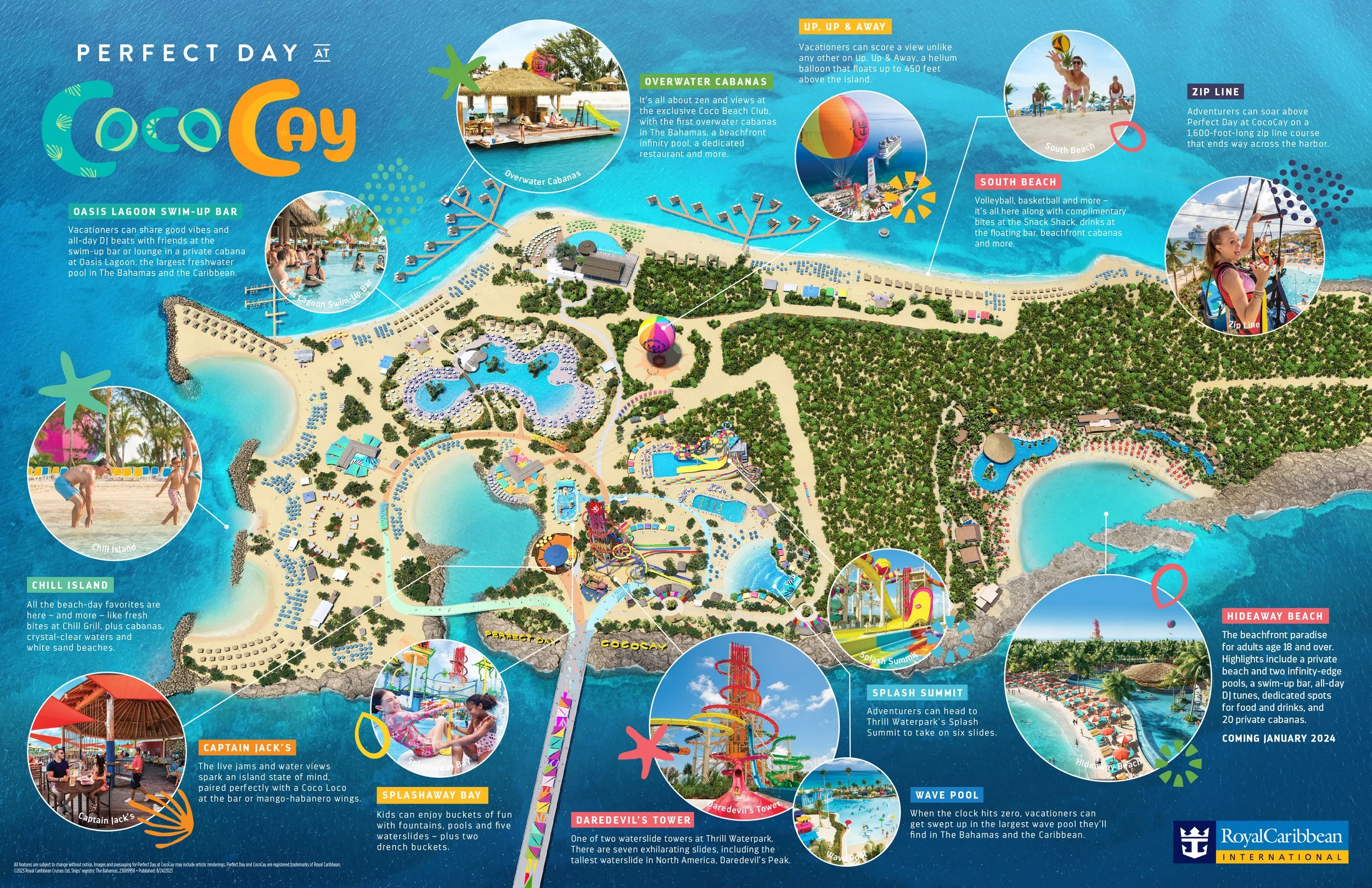 Our staff can assist you with all your travel arrangements.
Questions? Call us at 800-422-0711.
We can assist you with all your travel arrangements. We'd be happy to help you plan your flights, hotels or tours before and/or after your cruise conference.
EXCLUSIVE SHORE EXCURSIONS
Please note that our shore excursions are operated separately and
independently of those offered by the cruise line.
©2019 - University at Sea®