University at Sea®
5700 4th Street North
St. Petersburg, FL 33703
E-Mail Us
Office Hours
Monday - Friday
9:00am - 5:00pm EST
Saturday
10:00am - 2:00pm EST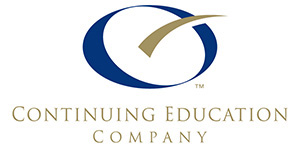 6th Annual Internal Medicine in Primary Care
7-Night Alaska Dawes Glacier Cruise
Round-trip Seattle, Washington
July 29 - August 05, 2022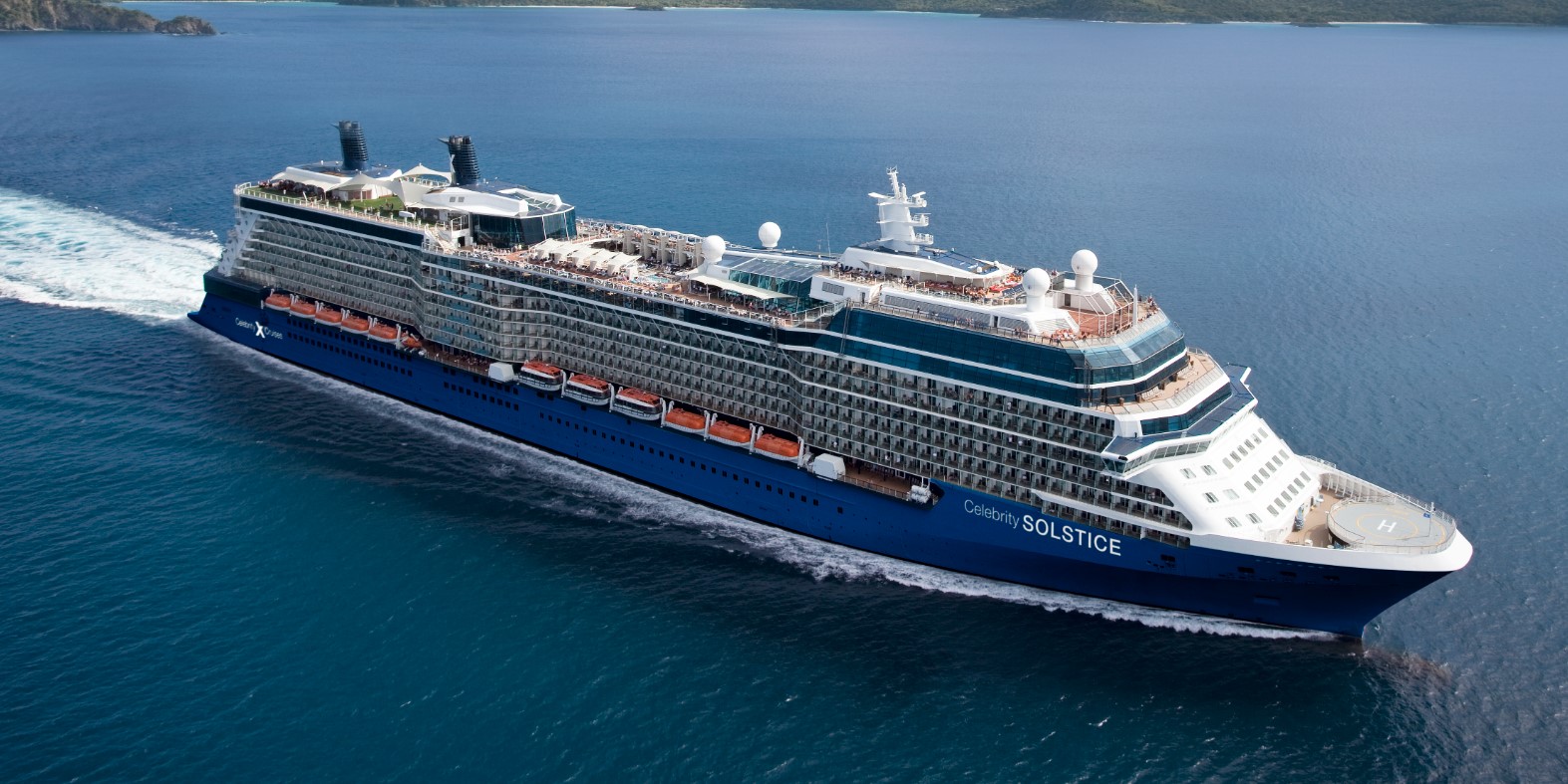 20 AMA PRA Category 1 Credit(s)™


Course Fees

$750.00 for Physicians
$685.00 for Physician Assistants, Nurse Practitioners, Nurses, and Others


Target Audience
Family Practice, Internal Medicine, Nurse Practitioners, Physician Assistants and other Health Care Professionals.
Program Purpose / Objectives
As a result of this conference, participants will be able to:
Assess and provide patients with an accurate diagnosis and optimal care for a broad range of disorders seen in primary care.
Utilize current guidelines in the diagnosis and management of commonly encountered therapeutic issues.
Formulate comprehensive evidence-based interventions and treatment strategies that will lead to the reduction of modifiable risk factors and improved long term outcomes.
Conference Sessions generally take place on days at sea (as itinerary allows), giving you plenty of time to enjoy your meals, evenings and ports of call with your companion, family and friends.
IMPORTANT NOTE: All conferees, their families, and guests must book their cruise within the University at Sea® meeting group through University at Sea® at 800-926-3775 or by registering online. This ensures our company can provide conference services and complimentary social amenities to all meeting participants and their guests. Thank you for your cooperation.
Faculty
David Glenn Weismiller, MD, ScM, FAAFP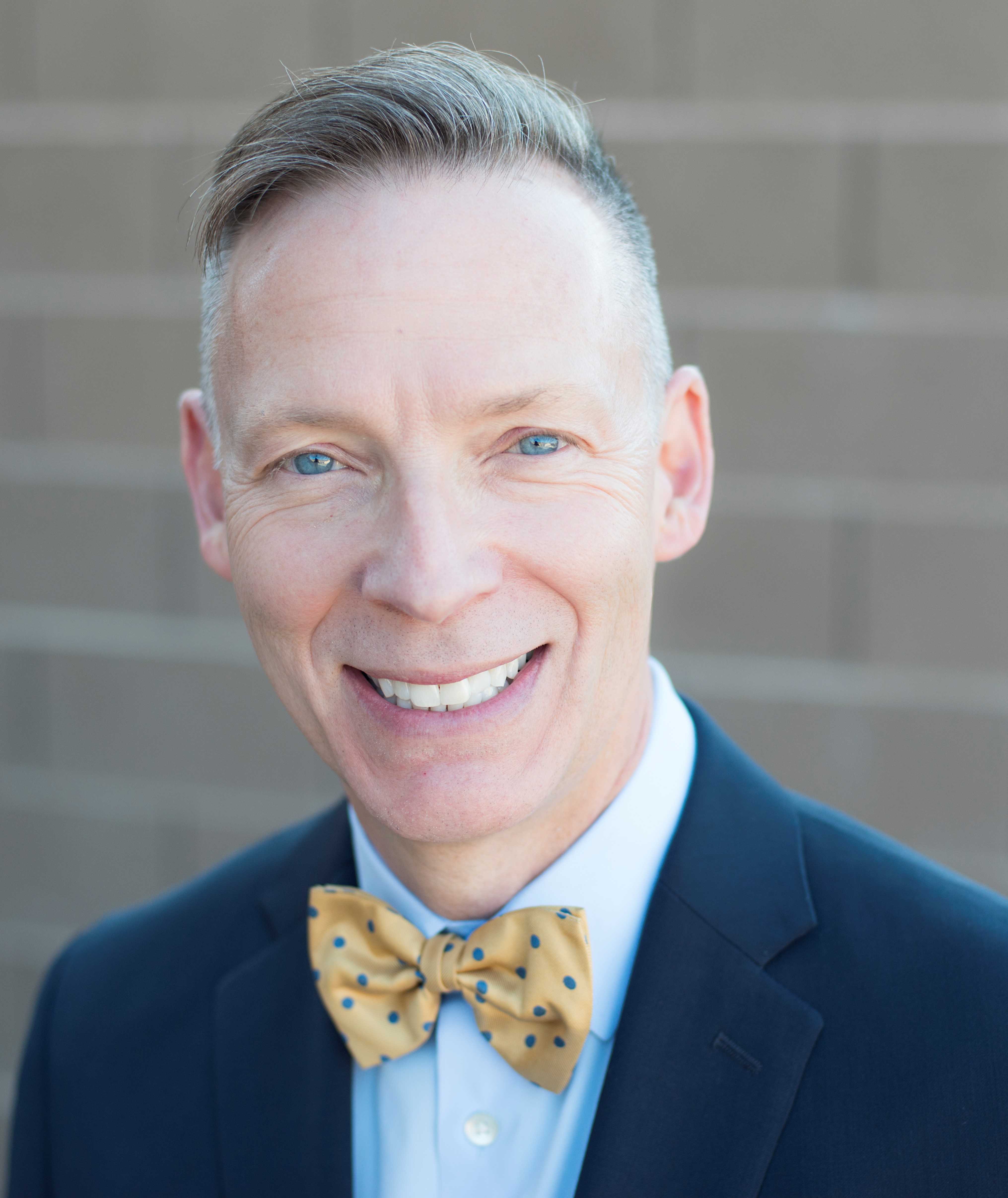 Professor
Department of Family and Community Medicine
University of Nevada, Las Vegas School of Medicine
Las Vegas, Nevada. Dr. Weismiller is a graduate of Jefferson Medical College of Thomas Jefferson University in Philadelphia, Pennsylvania. He completed his residency at the University of Virginia Health Sciences Center in Charlottesville and a fellowship in Maternal-Child Health and graduate degree in Epidemiology at Brown University School of Medicine, Providence.

A Professor of Family Medicine at the new medical school of the University of Nevada, Las Vegas, he provides full-scope care that includes inpatient and maternity care. A proponent of "reflection in practice" and "learner-centered instruction," he is recognized nationally for his work in continuing medical education and faculty development.

Having taught board review programs for the American Academy of Family Physicians (AAFP) for more than 20 years, he is the founding and current chair of the AAFP Family Medicine Board Review Express™, as well as the AAFP's annual Family Medicine Update course.

He is a frequent presenter at AAFP Family Medicine Experience (FMX) and teaches American Board of Family Medicine (ABFM) Knowledge Self-Assessments throughout the country. Dr. Weismiller is the author of numerous publications on issues related to women's and children's health, and he is an advocate for empowering individuals to make sound health care choices.

He is the father of three amazing daughters. He and his partner Brian make their home in Las Vegas.
Jennifer Green, MD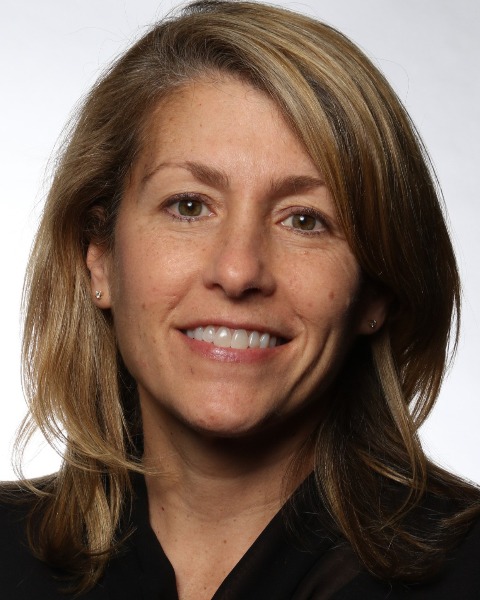 Professor of Medicine
Division of Endocrinology, Metabolism, and Nutrition
Duke University Medical Center Durham VA Medical Center, Durham, NC Dr. Jennifer Green is a professor of medicine in the division of endocrinology, metabolism, and nutrition at Duke University and a faculty member of the Duke Clinical Research Institute. Dr. Green's research has focused primarily upon strategies to treat diabetes mellitus and reduce the risk of cardiovascular and other diabetes-related complications. She is very clinically active caring for patients with a wide array of endocrine conditions, including diabetes, thyroid disease, and metabolic bone disease. She is currently a member of the American Diabetes Association's Professional Practice Committee, which publishes the organization's annual Standards of Care in Diabetes.
Ramon L. Rodriguez, MD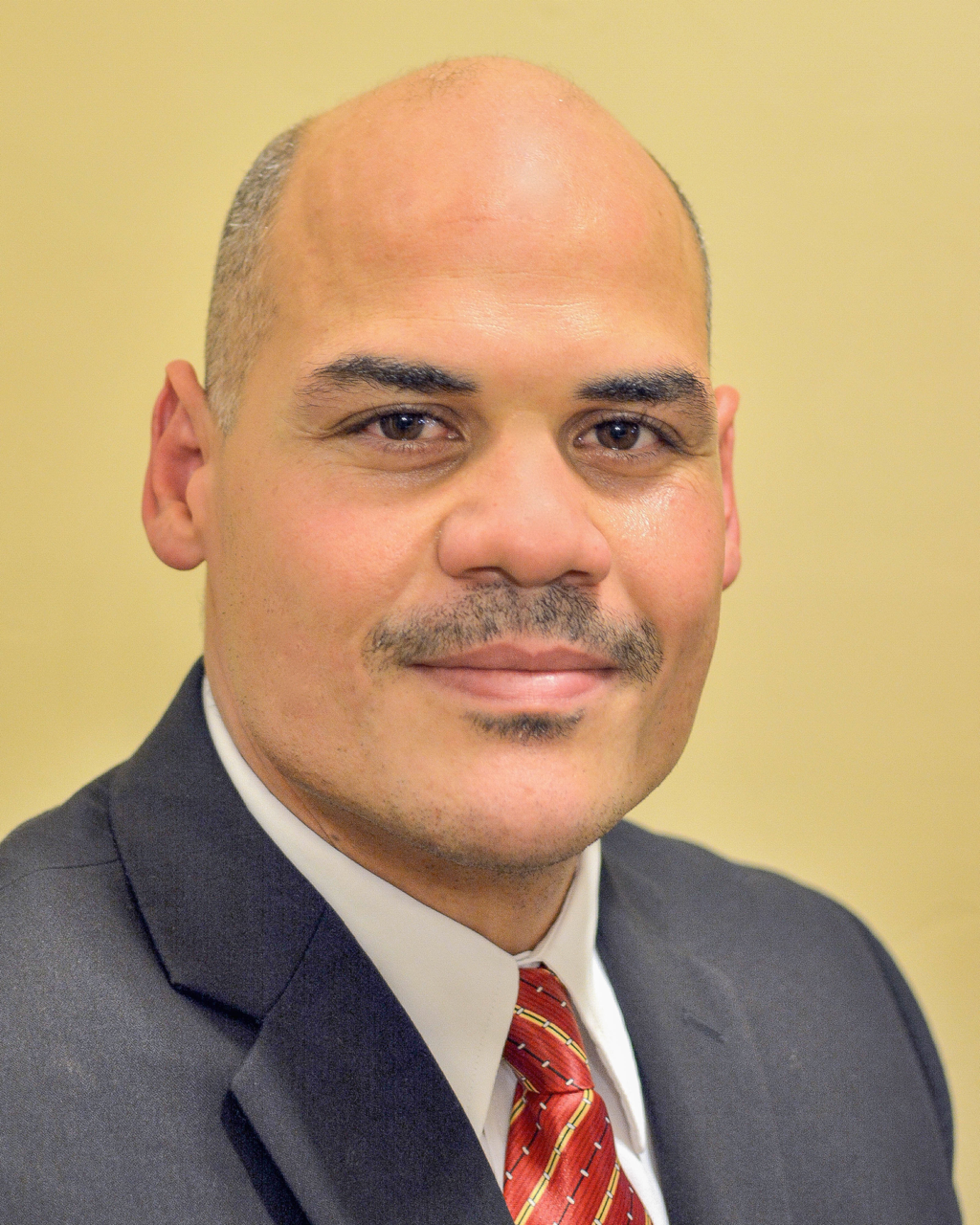 Medical Director
Neurology One
Professor of Neurology
University of Central Florida
College of Medicine
Orlando, FL Dr. Ramon L. Rodriguez is a Professor of Neurology at the University of Central Florida College of Medicine. Dr. Rodriguez graduated Magna Cum Laude from the University of Puerto Rico Medical Sciences Campus and completed his internship and residency at the University of Texas Medical Branch in Galveston, Texas. After this, he completed a Fellowship in the Medical and Surgical Management of Movement Disorders and has been practicing academic medicine since then. Dr. Rodriguez has been involved in more than 40 research studies and more than 50 publications in both national and international journals. He is currently the director of the National VA PD consortia in Orlando, Florida.
Nihar R. Desai, MD, MPH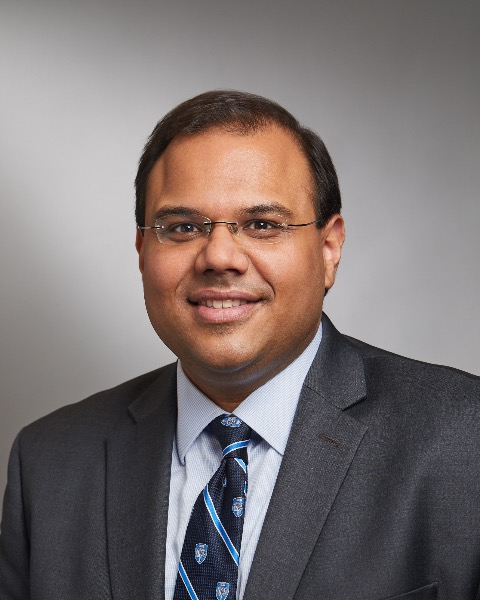 Associate Professor of Medicine
Yale School of Medicine
Associate Chief
Section of Cardiovascular Medicine
Investigator
Center for Outcomes Research and Investigation
New Haven, CT Nihar R. Desai, MD, MPH is an Associate Professor of Medicine and Associate Chief of the Section of Cardiovascular Medicine at Yale University School of Medicine, an Investigator at the Center for Outcomes Research and Evaluation, and Medical Director for Value Innovation at the Yale New Haven Health System Heart and Vascular Center. His interests focus on cardiovascular health services and comparative effectiveness research, examining patterns of care, identifying opportunities to improve clinical outcomes, and evaluating the impact of novel care delivery systems on cost and quality. In addition, he serves as a clinical consultant on the CMS acute myocardial infarction, heart failure, and coronary artery bypass graft surgery readmission and mortality measures. He graduated with highest honors from Lehigh University before completing an internship in the Clinton White House. He then attended the University of Connecticut School of Medicine where he received his Doctorate in Medicine and the Harvard School of Public Health where he received his Master's in Public Health. Dr. Desai completed his residency training in Internal Medicine as well as his clinical fellowship in Cardiovascular Medicine at Brigham and Women's Hospital and Harvard Medical School. He then completed a research fellowship at the TIMI Study Group with Dr. Eugene Braunwald. His scholarly work has been published in New England Journal of Medicine, Journal of the American Medical Association, Circulation, and the Journal of the American College of Cardiology.
Our staff can assist you with all your travel arrangements.
Questions? Call us at 800-422-0711.
We can assist you with all your travel arrangements. We'd be happy to help you plan your flights, hotels or tours before and/or after your cruise conference.

Cruise Itinerary
DATE
PORT OF CALL
ARRIVE
DEPART
Thu Aug 04
Victoria, British Columbia

5:30 pm
11:59 pm
Fri Jul 29
Seattle, Washington

-
4:00 pm
Sat Jul 30

*

At Sea - Cruising

-
-
Sun Jul 31
Ketchikan, Alaska

7:00 am
4:00 pm
Mon Aug 01
Endicott Arm & Dawes Glacier

5:30 am
10:00 am
Mon Aug 01
Juneau, Alaska

1:30 pm
10:00 pm
Tue Aug 02
Skagway, Alaska

7:00 am
6:00 pm
Tue Aug 02
Inside Passage

6:30 pm
10:30 pm
Wed Aug 03

*

At Sea - Cruising

-
-
Fri Aug 05
Seattle, Washington

6:00 am
-
*
Tentative course schedule, actual class times may differ.

Ports of Call
Victoria, British Columbia - Though Toronto and Vancouver are the more famous Canadian destinations, it's high time for the sophisticated and beautiful city of Victoria, British Columbia (BC) to have its big moment. The quaint charm and English manners of Victoria will take you back in time to the days of British occupation in the 19th century. Victoria is known as "the garden city" for its lushness and its commitment to keeping the city beautiful. Head to Butchart Garden or Beacon Hill Park to enjoy nature during your time in port.

Of course, a little history lesson is another must while on a cruise to Victoria, BC. Tour the expertly maintained Craigdarroch Castle and the Parliament Buildings, or stop in the Royal BC Museum, a natural history museum dedicated to the history of human settlement in the region. There's also the Emily Carr House, a museum dedicated to the life and works of the famous painter, Emily Carr. Victoria exudes an intellectualism where art galleries and afternoon tea await you, but so do long bicycle rides along the seafront. Stylish cafes and restaurants are modernizing the city, all while maintaining its signature look: something straight out of a postcard.

Non-Americans/Canadians, please Click Here to determine if you'll need a visa to board this cruise, which visits Canada
Seattle, Washington - The Emerald City of the Pacific Northwest, Seattle is one of America's most vibrant cities. Stroll its bustling waterfront (including Pike Place Market), visit the Space Needle, and find a great coffee-shop to enjoy in this coffee-loving city (the home of Starbucks). One of America's tech centers (Amazon and Microsoft are both headquartered here), the city is abuzz with the interesting people attracted to the opportunities to be found there. There is more than enough to see and do here to keep you busy for a day or two. If you have a little extra time, Seattle is a great place to visit.
At Sea - Cruising - Cruising
Ketchikan, Alaska - Ketchikan sits at the southern end of Alaska's Inside Passage— a gateway to the wild landscapes and seascapes of Misty Fjords National Monument. The canned salmon capital of the world, it's a hub for fishing and outdoor sports. It's also home to three tribes of Northwest Coast Indians, making it a great place to get a taste for the local culture. You'll see it in the colorful, hand-carved totems that line the city's streets and parks, and in the unique stilted homes that cling to Deer Mountain's slopes. If you want to get up close and personal with nature, venture into the Tongass National Forest, the largest in the United States. Or head to Ketchikan Creek Waterfall for amazing views of downtown Ketchikan and a glimpse at the yearly salmon runs.
Endicott Arm & Dawes Glacier - One of Alaska's lesser-known gems, Endicott Arm Fjord marks the southern edge of Fords Terror Wilderness area. As you drift through its 30 -mile-long stretch, you can't help but be awed by the sorrounding granite cliffs, mountain valleys and dozens of gushing waterfalls. Drifting icebergs, deep blue waters and a spectacular tidewater glacier only add to this natural spectacle's appeal.
Skagway, Alaska - The tiny town of Skagway still looks like it did during the Klondike Gold Rush over 100 years ago— and today it remains an outpost for thrilling Alaskan adventure. An old-time street car ride along bustling Broadway Street reveals well-preserved buildings, including the state's oldest hotel. You can see engraved walrus tusks at the Corrington Museum, or get lost in riveting historical reenactments around town. If outdoor adventure is more your thing, there are plenty of ways to amp up the adrenaline, from sledding with Alaskan Huskies on Laughton Glacier to rafting Lynn Canal, the longest fjord in North America.
Our staff can assist you with all your travel arrangements.
Questions? Call us at 800-422-0711.
We can assist you with all your travel arrangements. We'd be happy to help you plan your flights, hotels or tours before and/or after your cruise conference.
SHORE EXCURSIONS
Please note that our shore excursions are operated separately and
independently of those offered by the cruise line.
©2019 - University at Sea®