Paragon Nursing Education Presents:
2021: ED & Critical Care Nursing Update

7-Night Greek Enchantment
from Venice, Italy to Athens (Piraeus), Greece
July 24 - 31, 2021
14.0 Contact Hours

Course Fees:
Nurses: $350

IMPORTANT NOTE: All conferees, their families, and guests must book their cruise within the University at Sea® meeting group through University at Sea® at 800-926-3775 or by registering online. This ensures our company can provide conference services and complimentary social amenities to all meeting participants and their guests. Thank you for your cooperation.
Faculty
Cheryl Randolph, RN, MSN, CCRN, CEN, CPEN, TCRN, FNP-BC, FAEN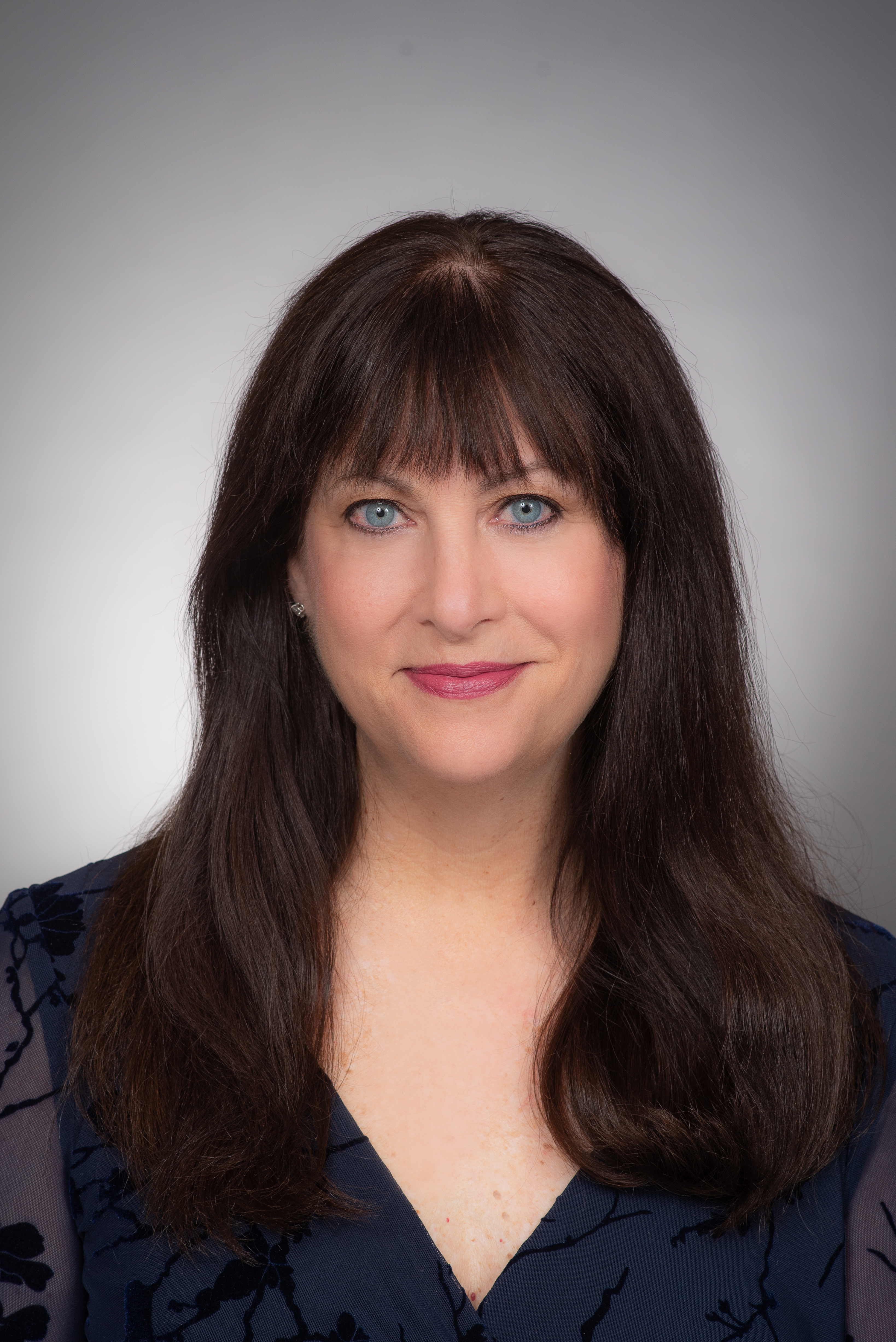 Cheryl Randolph has been practicing critical care nursing for the past 29-years in ED, PICU, ICU & PACU, attaining national certifications in emergency nursing, pediatric emergency nursing, critical care, and as a family nurse practitioner. In addition, she is a Fellow of the Academy of Emergency Nursing: a select group of 150 ED nurses who have made lasting and significant contributions to ED Nursing. She has taught nursing at both the associate and baccalaureate degree levels, and is now acting as the owner of Paragon Education, committed to superior nursing continuing education.

Cheryl is dedicated to empowering critical care and emergency nurses in their practice and is a nationally-recognized seminar speaker. Her reputation is well deserved for her ability to make nursing education applicable and practical, as well as engaging and entertaining. Her interactive seminars offer diverse educational activities that aim to increase knowledge, expand understanding, refine skills, enhance practice performance and improve the health status of patients.

Cheryl is an innovative educator with the wonderful ability to make complex concepts understandable and clinically applicable. In her seminars, you'll find current, and clinically-relevant information that is presented with individual flair. And you'll laugh, a lot.
Our staff can assist you with all your travel arrangements.
Target Audience
Nurses, Nurse Practitioners
Program Purpose / Objectives
2021: ED & Crital Care Nursing Update
Color-Me Unbiased: Resolving Racial Inequality in Healthcare
Don't Worry: We're Doomed: The Coming Medical Catastrophes
Non-Traditional AMI Presentations
The Critical ICU Patient in ED
Dead Tired: The Impact of Fatigue on Patient Safety and RN Wellness
Resilience is BULLSH*T: Beyond Burnout ….and more!
Conference Sessions generally take place on days at sea (as itinerary allows), giving you plenty of time to enjoy your meals, evenings and ports of call with your companion, family and friends.
Questions? Call us at 800-422-0711.
We can assist you with all your travel arrangements. We'd be happy to help you plan your flights, hotels or tours before and/or after your cruise conference.

Cruise Itinerary
DATE
PORT OF CALL
ARRIVE
DEPART
Sat Jul 24
Venice, Italy

-
5:00 pm
Sun Jul 25
Split, Croatia

10:00 am
11:00 pm
Mon Jul 26
Korcula, Croatia

8:00 am
4:00 pm
Tue Jul 27

*

At Sea - Cruising

-
-
Wed Jul 28
Santorini, Greece

8:00 am
5:00 pm
Thu Jul 29
Rhodes, Greece

8:00 am
6:00 pm
Fri Jul 30
Kusadasi (Ephesus), Turkey

7:00 am
7:00 pm
Sat Jul 31
Athens (Piraeus), Greece

7:00 am
-
*
Tentative course schedule, actual class times may differ.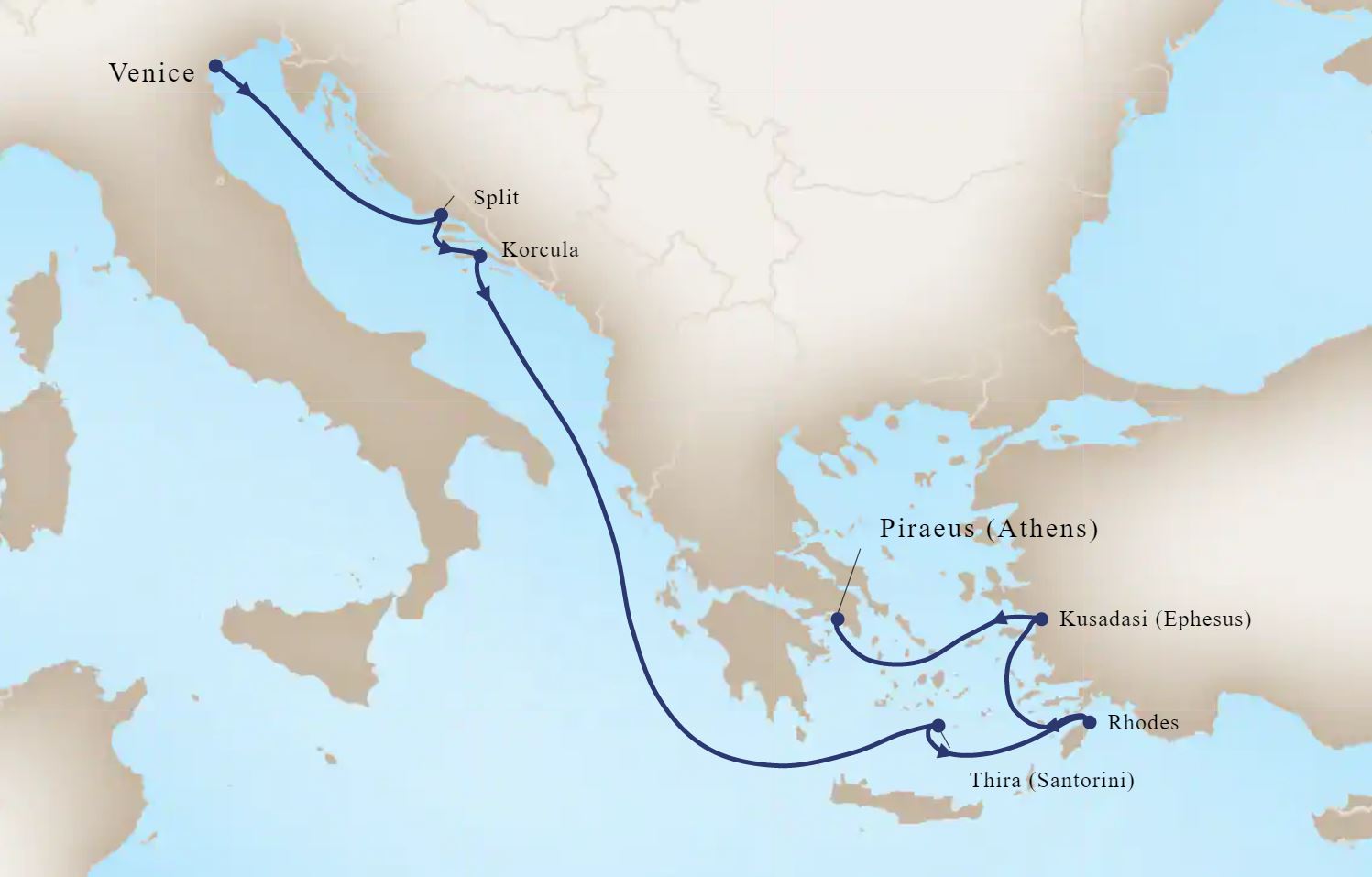 Ports of Call
Venice, Italy - Venice is possibly the most romantic place you'll ever visit. It seems almost redundant to describe the charms of Venice. The cafes of St. Mark's Square, Palazzo-lined canals plied by gondolas, the elegant Doge's Palace, the Bridge of Sighs and the Church of San Giorgio Maggiore: Venice is one impossibly beautiful sight after next. A great collection of Renaissance era art is housed at Gallerie dell'Accademia. Or, if you prefer modern art, Venice is home to the Peggy Guggenheim Collection.
Split, Croatia - The second largest city in Croatia, Split has many attractions but is best known for the many historical landmarks found within and around the walls of Diocletian's Palace and the 1700-year old harbour beneath it. The Old Town which comprises the palace is in a remarkable state of preservation. In addition, the Split-Dalmatia County has numerous museums, old churches and other archeological sites which make it an important cultural attraction. History, culture, scenic countryside and the sunny weather make Split a sought after destination for vacationers and water sports lovers.
Korcula, Croatia - Korcula is an island of impressive landmarks, quaint villages and lush vineyards. You'll discover numerous maritime villages built around inviting coves and along steep hillsides, with exotic names like Smokvica, Pupnat and Blato. The largest settlement on the island, Blato, is located virtually in the middle, uphill and inland from Kor?ula Town
At Sea - Cruising - Cruising
Santorini, Greece - The view from the top of Santorini is breathtaking. The harbor below is said to be the site of the lost city of Atlantis! Visit the ruins of Akrotiri and discover a recently unearthed Minoan town which was extinguished by a volcanic cataclysm in 1500 B.C.
Rhodes, Greece - The crusader Knights of St. John made Rhodes their headquarters. Explore the massive fortress of the Palace of Grand Masters, and peer into tiny rooms of the Inns which once housed the knights. See where the towering Colossus of Rhodes once stood -- it could be seen for miles at sea!
Kusadasi (Ephesus), Turkey - Ephesus, one of the world's finest archeological sites, awaits. Here you will walk the Arcadian Way, view the facade of the Library of Celsus and visit the Amphitheatre.
Athens (Piraeus), Greece - You'll climb the Acropolis, the site of ancient Athens, crowned by the immortal Parthenon. Its chiseled columns were raised by Pericles, Athens's great general. Rest your running shoes in the temple of Nike. A little shopping and souvlaki in the Plaka and you're practically an (ancient) Athenian!
Our staff can assist you with all your travel arrangements.
Questions? Call us at 800-422-0711.
We can assist you with all your travel arrangements. We'd be happy to help you plan your flights, hotels or tours before and/or after your cruise conference.
©2019 - University at Sea®