University at Sea®
5700 4th Street North
St. Petersburg, FL 33703
E-Mail Us
Office Hours
Monday - Friday
9:00am - 5:00pm EST
Saturday
10:00am - 2:00pm EST

Obstetric Nursing: Practice, Education, & Research
7-Night Eastern Caribbean & Perfect Day Cococay Cruise
Round-trip Miami, Florida
October 15 - 22, 2022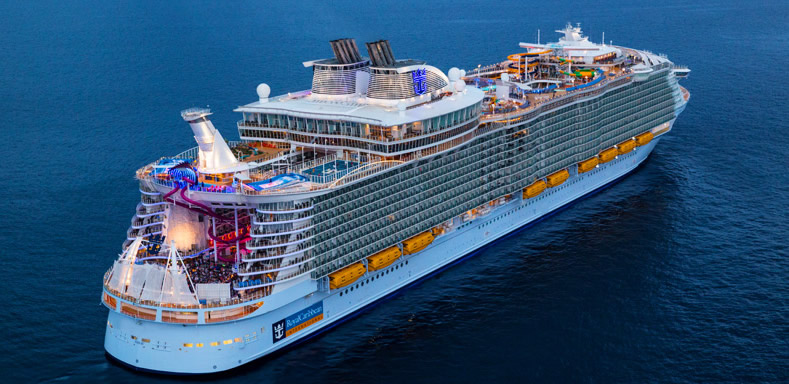 16.0 Contact Hours


Course Fees

$750 for Nurse Practitioners
$595 for Nurses, Residents, Students & Others

Target Audience
Nurses, Nurse Practitioners
Program Purpose / Objectives
Recognition in conjunction with a comprehensive understanding of illness in the acute care setting is essential for best practice outcomes.
Topics and Objectives:
Practice Focus
Summarize key concepts in assessing and supporting women and families.
Support perinatal families through Covid-19 pandemic crises.

Address patient/family concerns and anxiety surrounding Covid-19.

Receiving perinatal support during Covid times.
Addressing rooming-in and breastfeeding concerns with Covid positive mothers.
Managing transition to post-partum care for the family unit.

Discover fertility awareness through Creighton & Marquette Models.

Frustrated patients? How to create a fertile Myrtle!

Medical management of cycle irregularities and infertility
Cervical mucus, vaginal checks, and temperature monitoring? How do I begin?
Learn how to teach couples about charting their fertility.

Utilizing the Creighton and Marquette Models as an evidence-based, non-pharmacological family planning.
Best apps to support fertility tracking.

Assist with medical management of cycle irregularities.

Explore management options for perinatal mood disorders.

Prevalence of mood disorders during the perinatal period.
Recognize signs and symptoms of perinatal mood disorders.
Clinical pathways for evidence-based practice in treatment of perinatal mood disorders.
Learn how to implement the Brown-Perinatal Mood Disorder Tool Kit.
Learn best practices for supporting women and men through perinatal mood disorders.
Implementing mood disorder resources.
Best apps to support families.

Education Focus:
Develop simulation educational experiences on a shoe-string budget.

Budget? What budget? That's right! You don't need a $100,000 simulator!

Compare and contrast obstetrical and neonatal high-fidelity vs. low-fidelity simulators and equipment.
Benefits to utilizing standardized patients (actors) vs. simulators.

Videotaping simulations without state-of-the-art equipment.
Conducting simulation experiences in-situ.
Free simulation and virtual resources for healthcare educators.

Design simulation educational experiences for healthcare staff/students.

So, where do I start?

Learn how to design simulation scenarios for high-risk, low-occurrence obstetrical emergencies.
All participants will be provided an evidence-based, peer-reviewed obstetrical/neonatal simulation scenario as a guide.
Utilize a modified National League for Nursing simulation design template
Implement ACOG, AWHONN, and INACSL standards during simulation design.

So, what's next?

How to make your simulation scenario come to life!
Organization & equipment

How to implement meaningful educational experiences for healthcare staff and students.

Engage and encourage learners without simulation fear.
How to prep standardized patients to create profound experiences.
Encourage interdisciplinary learning sessions.

Research Focus:
Identify benefits of academic & clinical partnerships.

It's a win-win - initiating academic & clinical partnerships.

Joint academic-clinical research teams

Utilizing expertise and resources from both sides of the fence
Joint publishing increases visibility and credibility

Utilization of scarce resources
Benefits of dedicated education units.

Providing mentoring to students and building staff competence and confidence.
Encouraging healthcare staff to lean in. Why mentoring is important.
Educating Clinical Nurse Teachers

Describe key concepts from the Van Gelderen Family Care Rubric to effectively communicate and assess patients and families within face to face and telehealth settings.

Van Gelderen Family Care Rubric: An internationally recognized valid and reliable communication and family assessment tool
Communication, communication, communication…how to take the obvious and implement it in practice.
Communication through a mask and face shield? How to improve patient/family communication while wearing PPE.
Poor patient/family satisfaction surveys? How to increase those numbers!

Why supporting families are equally as important as supporting patients.
Essential communication at bedside.
Conference Sessions generally take place on days at sea (as itinerary allows), giving you plenty of time to enjoy your meals, evenings and ports of call with your companion, family and friends.
IMPORTANT NOTE: All conferees, their families, and guests must book their cruise within the University at Sea® meeting group through University at Sea® at 800-926-3775 or by registering online. This ensures our company can provide conference services and complimentary social amenities to all meeting participants and their guests. Thank you for your cooperation.
Faculty
Stacey Van Gelderen DNP, MS, RNC-MNN, PHN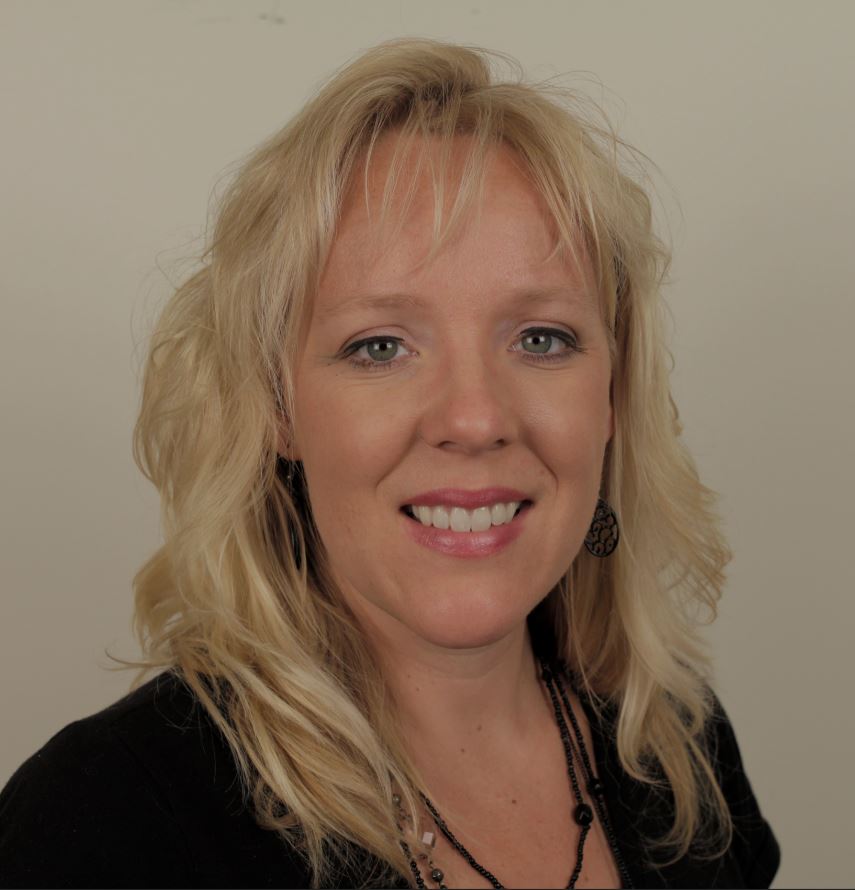 Full Professor, Minnesota State University, Mankato School of Nursing, Mankato, MN Dr. Van Gelderen is a full professor at Minnesota State University, Mankato, MN, USA who has focused her career on supporting perinatal women, and neonates, and building family-focused caring practices. For over 24 years, she has supported clients in obstetrics, neonates, women's health, and those with family care needs.

Dr. Van Gelderen offers workshops and consultations for maternal-newborn care, nursing education, family practice, and simulation. In recent years, Dr. Van Gelderen has had special interest areas of supporting high-risk, low-occurrence obstetrical emergencies such as hypertension in pregnancy, post-partum hemorrhage, cardiac conditions during pregnancy, and infertility.

Dr. Van Gelderen is the primary author of the Van Gelderen Family Care Rubric (VGFCR) (2019, 2016) which is an evidence-based validated tool that helps healthcare professionals develop family assessment and communication skills. This tool is recognized by the renowned International Nursing Association for Clinical Simulation and Learning and awarded the 2018-2019 articles of influence by the Society for Simulation in Healthcare. This instrument is being utilized by healthcare staff and educators in twelve countries across the globe.


Lisa Brown DNP, MSN, APRN, CNM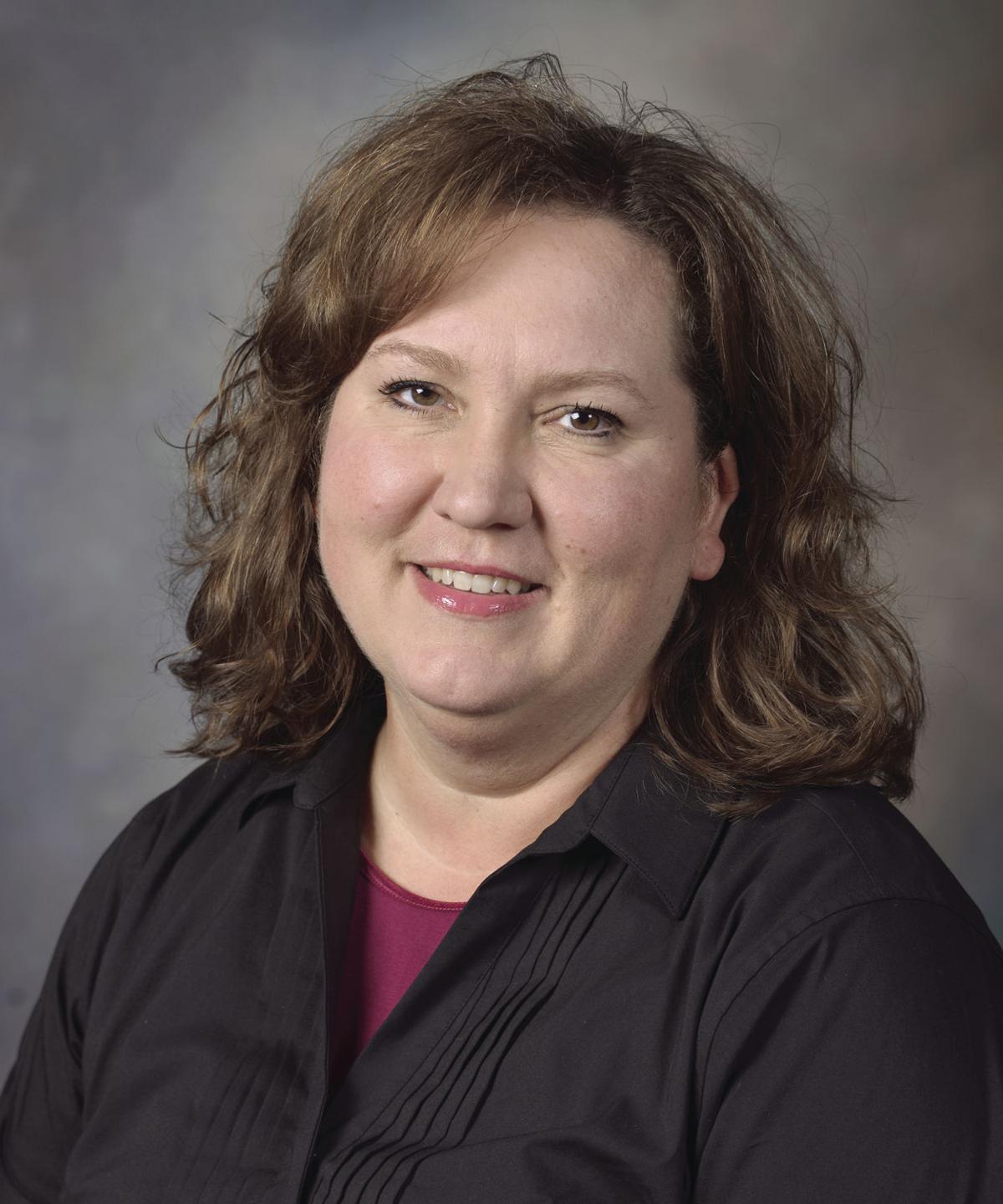 Birthing Centers, Midwifery, Obstetrics & Gynecology, Mayo Clinic Health System, Mankato, MN Lisa Brown DNP, APRN, CNM is a full scope certified nurse-midwife for Mayo Clinic Health System with a perinatal mood disorders certification and trained by the FEMM Research Institute for Restorative Reproductive Medicine. She works with women of all ages and stages of life via telehealth and face to face visits. Dr. Brown has over 25 years of nursing experience, mostly in obstetrics, and graduated with a master's degree in midwifery in 2018 and a doctorate degree in 2022.

Dr. Brown has spent many years as a registered nurse and midwife working with fertility awareness methods, infertility issues, recurrent loss, and restoring reproductive wellness. She is a trained FEMM medical consultant and has working knowledge of the Creighton, SymtoThermal, and Marquette methods of fertility awareness. Dr. Brown has helped many women avoid and achieve pregnancy and addresses fertility issues like PCOS, anovulatory cycles, irregular cycles, recurrent loss, and hormonal imbalance from adolescence through menopause.

In recent years, Dr. Brown has developed a special interest in perinatal mood disorders after seeing this issue daily with limited resources to address it. She recently graduated with a doctorate in nursing practice (DNP) from Bethel University in St. Paul MN. Her focus was on perinatal mood disorders, symptom management, and non-pharmacological interventions to improve mental health in the perinatal population. Dr. Brown sees patients at her practice at Mayo Clinic Health System, Mankato and via telehealth through the Reply Clinic in Cary, North Carolina.
Our staff can assist you with all your travel arrangements.
Questions? Call us at 800-422-0711.
We can assist you with all your travel arrangements. We'd be happy to help you plan your flights, hotels or tours before and/or after your cruise conference.

Cruise Itinerary
DATE
PORT OF CALL
ARRIVE
DEPART
Sat Oct 15
Miami, Florida

-
4:00 pm
Sun Oct 16

*

At Sea - Cruising

-
-
Mon Oct 17
San Juan, Puerto Rico

4:30 pm
10:00 pm
Tue Oct 18
Philipsburg, St. Maarten

9:00 am
6:00 pm
Wed Oct 19
Charlotte Amalie, St. Thomas, U.S.V.I.

7:00 am
4:00 pm
Thu Oct 20

*

At Sea - Cruising

-
-
Fri Oct 21
Coco Cay, Bahamas

10:00 am
6:00 pm
Sat Oct 22
Miami, Florida

6:00 am
-
*
Tentative course schedule, actual class times may differ.
Ports of Call
Miami, Florida - South Florida's exciting, international city is much more than the gateway to Latin America, it's one of the world's most popular vacation destinations. Before departing from Miami, enjoy a tour that will highlight this "Magic City." Board an airboat and explore the wild Everglades--be ready to see gators. Experience the one-of-a-kind art deco district in South Beach. Discover a cuisine and culture that fits perfectly with your South American adventure.
At Sea - Cruising - Cruising
San Juan, Puerto Rico - The vibrant capital of Puerto Rico, San Juan offers something for every traveler — world-famous beaches with crystal clear waters, incredible cuisine, rugged natural beauty and a rich history that goes back 500 years. With its ancient fortresses and colorful colonial-era buildings, San Juan makes it easy to feel as though you've slipped into the past. Life moves at a slower pace along the sunny cobblestone streets of Old San Juan, and salsa beats seem to waft perpetually from open windows. If you're craving a hike, head to El Yunque National Forest. And if you're more in the mood to unwind, set your sights on the beautiful shores of Isla Verde or El Condado. Mealtime is also an adventure, with so many delicious options to try — from mofongo and pastelon to chillo frito and alcapurrias. Pair every bite with a piña colada — Puerto Rico's national drink.
Philipsburg, St. Maarten - The capital of the Dutch side of St. Maarten is the town of Philipsburg, though St. Maarten is an island with two distinct sides. To the north is the French side, whose capital is Marigot, while Philipsburg sits on the southern part of the island. When exploring on cruises that go to St. Maarten, it's important to visit both sides to understand their customs and heritage.

You'll quickly be charmed by all sides of the island. Of course, this Caribbean island is best known for its beaches, like Maho Beach or Great Bay Beach, one of the area's best snorkeling spots. Sample local seafood or rum during your time in port, which have become symbols of St. Maarten life. There's just enough to fill the day here, especially if you hop between the French and Dutch beaches.
Charlotte Amalie, St. Thomas, U.S.V.I. - Named after a Danish Queen, Charlotte Amalie has one of the most breathtaking deepwater harbors in the world. The key sights of Charlotte Amalie are located within the town centre, making it easy to combine sightseeing with St. Thomas' fantastic shopping opportunities. Eighteenth century architecture provides the perfect backdrop for walking tours and shopping here in the "Duty Free Capital of the World." For a dose of history, visit Emancipation Park, the American-Caribbean History Museum, or Bluebeard the pirate's castle at Magen's Bay. If tropical bliss is what you're after, head to any of Charlotte Amalie's pristine beaches, where the warm water, white sands and palm trees will lull you into deep relaxation!
Coco Cay, Bahamas - Located in the middle of the Caribbean's bright blue water lies the secluded island of CocoCay. With its white-sand beaches and spectacular surroundings, CocoCay is a wonderland of adventure. Reserved exclusively for Royal Caribbean guests, this tropical paradise has recently been updated with new aquatic facilities, nature trails and a ton of great places to just sit back, relax and enjoy a tropical drink.
CocoCay Map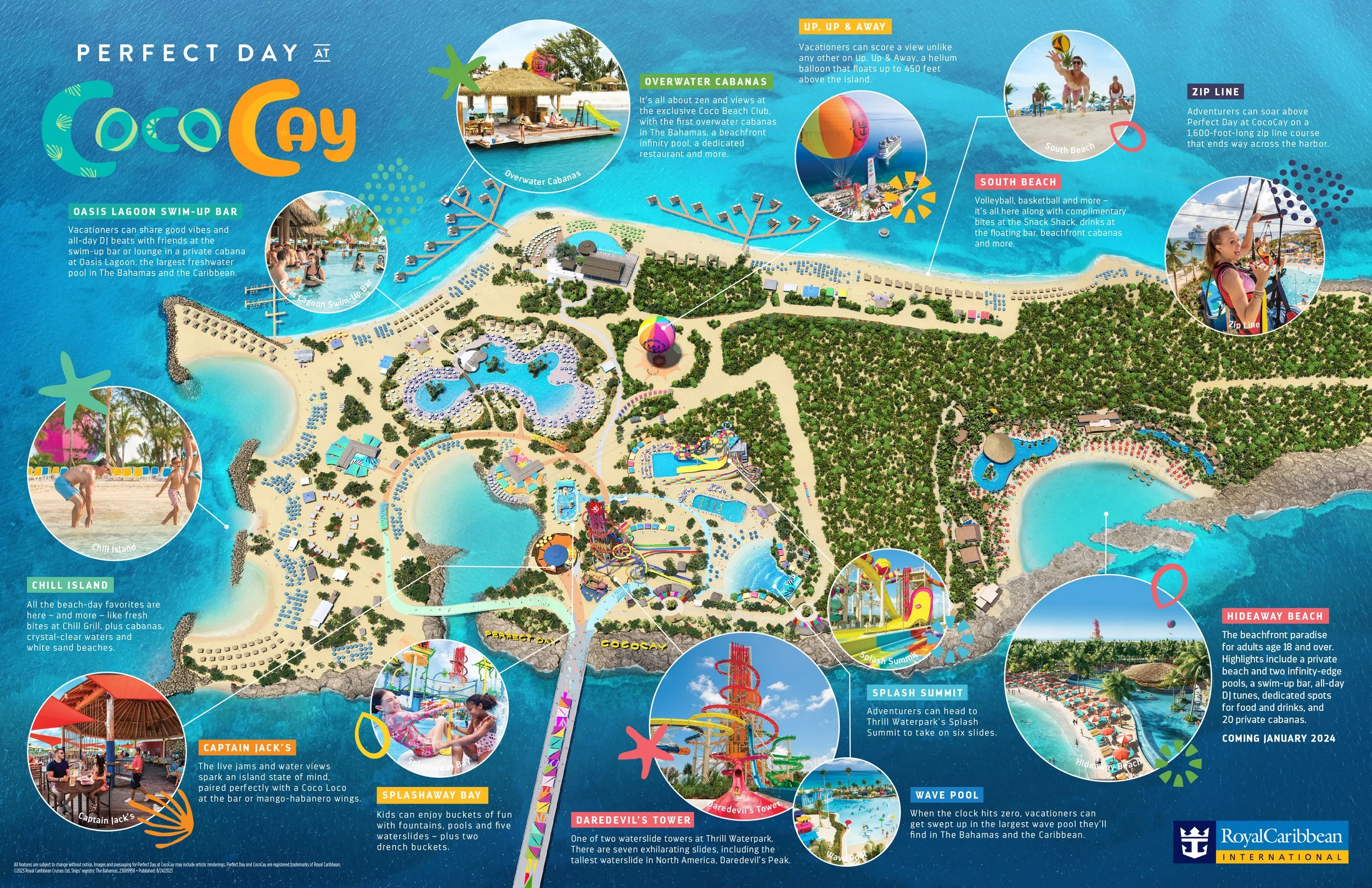 Our staff can assist you with all your travel arrangements.
Questions? Call us at 800-422-0711.
We can assist you with all your travel arrangements. We'd be happy to help you plan your flights, hotels or tours before and/or after your cruise conference.
SHORE EXCURSIONS
Please note that our shore excursions are operated separately and
independently of those offered by the cruise line.
©2019 - University at Sea®