University at Sea®
5700 4th Street North
St. Petersburg, FL 33703
E-Mail Us
Office Hours
Monday - Friday
9:00am - 5:00pm EST
Saturday
10:00am - 2:00pm EST

Topics in internal Medicine, Diabetes, Obesity, and Family Medicine
7-Night Italy, France, & Spain Cruise
Round-trip Civitavecchia (Rome), Italy
August 27 - September 03, 2022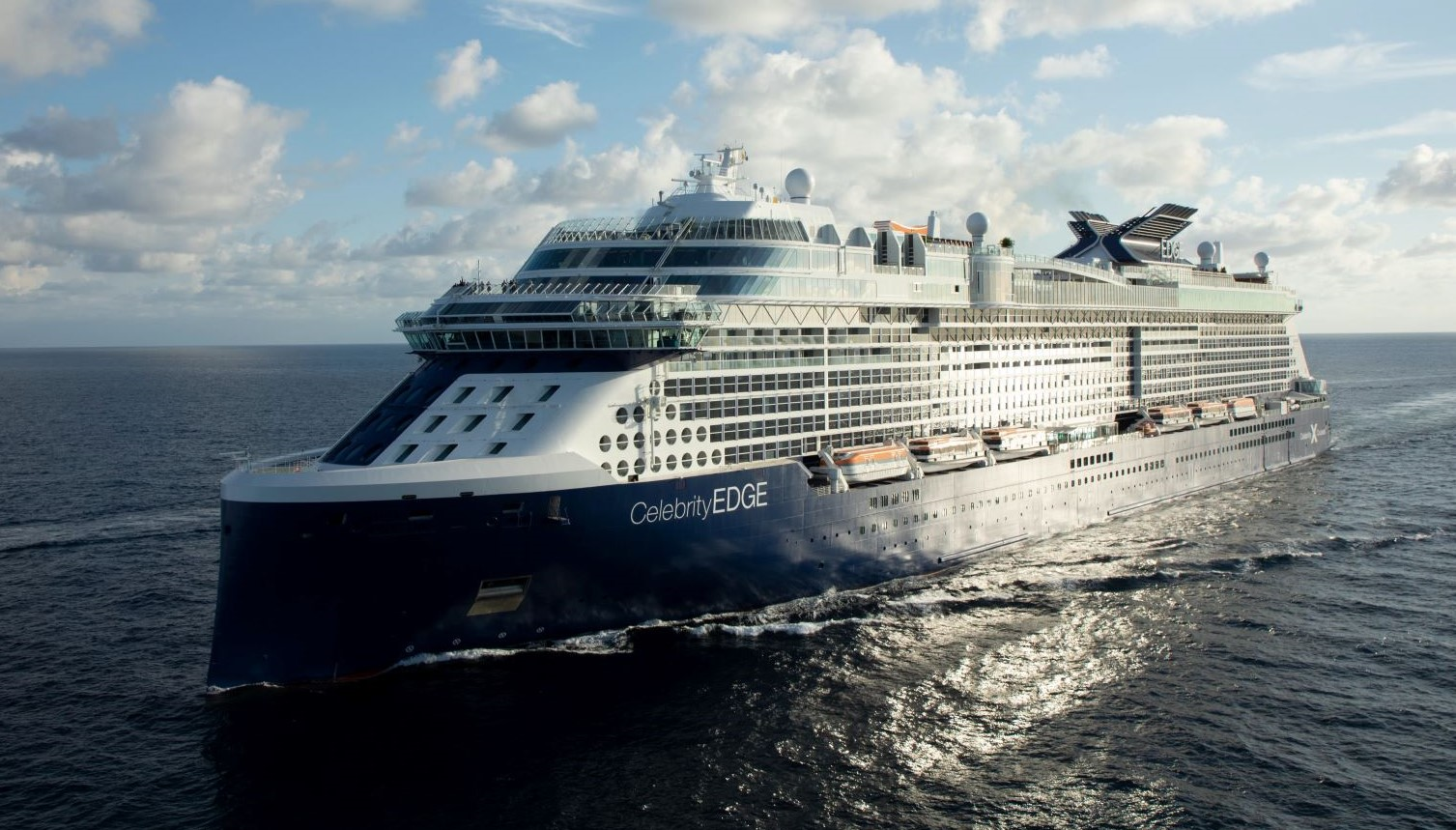 12.0 AMA PRA Category 1 Credits™
12 ACPE Credits
12.0 Contact Hours

Target Audience
Physicians, Physician Assistants, Nurses, Nurse Practitioners, Pharmacists
Program Purpose / Objectives
Under development
Conference Sessions generally take place on days at sea (as itinerary allows), giving you plenty of time to enjoy your meals, evenings and ports of call with your companion, family and friends.
IMPORTANT NOTE: All conferees, their families, and guests must book their cruise within the University at Sea® meeting group through University at Sea® at 800-926-3775 or by registering online. This ensures our company can provide conference services and complimentary social amenities to all meeting participants and their guests. Thank you for your cooperation.
Faculty
Osman El-Labban, MD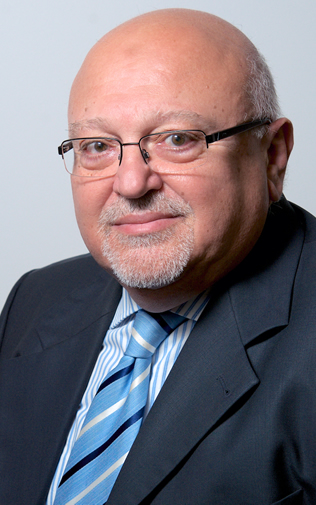 Family Medicine Consultant
Head of Family Medicine Department at Al Zahra Hospital Dubai & Ex Co-director of family medicine residency program at Dubai Health Authority (DHA)
American University of Beirut Graduate, Beirut , Lebanon
Fellowship of Royal College of General Practitioners (FRCGP) in U.K.
Arab Board in Family Medicine specialty
Postgraduate Certificate in Medical Education, Keele University U.K.
Graduate Certificate in women Health, Monash University, Melbourne, Australia
Healthcare Leadership Certificate, Cornell University, USA

Lecturer & clinical trainer at Dubai Medical College for Girls, Dubai, UAE
Lecturer & Clinical trainer at the Arabian Gulf University, Manama, Bahrain
Examiner in Royal College of General Practitioners examination in Dubai, UAE
Member of the Lebanese order of physicians
Member of the Emirates Medical Association
Overseas Associate member of Royal Australian College of General Practitioners

Known public speaker & strong believer in the great potential of family physicians role in community
WHO'S WHO International (Professionals) membership 1999
Dr. Osman's interest in medicine started early in his life and developed with days till his graduation as family physician from American University of Beirut (A.U. B.) in 1985, which allowed him to reflect this interest through outmost caring & commitments to his patients.

His patients can feel how easily he can gain rapport with them, allowing them comfortably to approach him for any health problem, and on how much he cares for their safety. In addition, he has the talent of explaining health problems in a very simple way that helped him to be a popular public speaker and writer of medical articles aiming to educate general public.

He started his career by working in the staff clinic of A.U.B., untili he moved to primary healthcare department of Dubai Health Authority(DHA) to be the first family physician in Dubai in 1986.

In DHA, he could prove himself and attain different posts as doctor in charge for different health centers, member of executive committee of the department and up to co-director of the family medicine residency program In DHA. During these years, he succeeded in different endeavors, which varied from managerial, clinical, to academic, all of which helped him in building his reputation, fame and identity as one of the pioneer family physicians in UAE.

The opportunity came few years ago to move to the private sector, when he joined Al Zahra hospital Dubai where he could achieve further success by establishing the family medicine department in the hospital, allowing him to serve as a role model of the family physician with various potentials in the hospital settings.

He has been chosen among the top 25 family physicians in Dubai & has achieved the first rank leader of the team of the year 2017 at Al Zahra Hospital Dubai.

The future still promises for more challenges …. By employing his accumulated expertise over 30 years, he is still seeking an opportunity to broaden his responsibilities in both clinical & managerial fields of healthcare, where he will be then steer a bigger team of physicians who can provide a higher standard of healthcare and excellence.
Shagun Bindlish, MD, FACP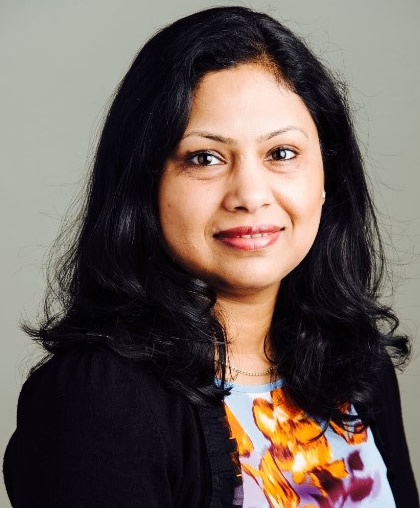 Diabetologist/Internal Medicine Physician
Adjunct Associate Professor, Touro University
Fellow of American college of Physicians
Dr. Shagun Bindlish is a board-certified Internal Medicine Physician with advanced fellowship training in diabetes and metabolic disorders. She is board-certified obesity medicine and lifestyle medicine specialist. She is a Chair of the thought leadership committee and board member of the American Diabetes Association. Dr. Bindlish is adjunct faculty at Touro university's diabetes fellowship program. She is a USA ambassador representing DiaBeters non-profit organization in Kenya, Africa. Dr. Bindlish presently working with international organizations conducting educational webinars about diabetes and obesity management. With a passion for community work, she has recently started her youTube channel with a vision to bring awareness among health care professionals and patients. Dr. Bindlish has earned her medical degree from Yerevan State Medical University in Armenia and completed her residency at Lutheran Medical Center in New York.
Dr. Bindlish is practicing currently in Bay Area. She is an author and writes blogs for magazines in Kenya, the USA, and India. Shagun has been actively involved in the California chapter as a fellow of the American College of Physicians and serves as a judge and mentor for multiple educational activities and conferences throughout the year.
Shagun's philosophy of care centers around prevention and education. She is an advocate for her patients and strives to build trusting, friendly relationships with them. She believes in a holistic understanding of all the factors that impact a patient's overall health. Thus, serving the patient as a wellness coach.
Dr. Bindlish is also a writer and contributes her work to journals. She is also an editor of renowned journals like the British Medical Journal, American College of Family Medicine ( ACOFP), American Diabetes Association. To stay healthy and happy, Shagun does yoga and Pilates. She loves to travel and cook international cuisines.
Our staff can assist you with all your travel arrangements.
Questions? Call us at 800-422-0711.
We can assist you with all your travel arrangements. We'd be happy to help you plan your flights, hotels or tours before and/or after your cruise conference.

Cruise Itinerary
DATE
PORT OF CALL
ARRIVE
DEPART
Sat Aug 27
Civitavecchia (Rome), Italy

-
5:00 pm
Sun Aug 28
Portofino, Italy

8:00 am
6:00 pm
Mon Aug 29
Cannes, France

8:00 am
6:00 pm
Tue Aug 30
Ajaccio, Corsica

8:00 am
4:30 pm
Wed Aug 31
Barcelona, Spain

9:00 am
7:00 pm
Thu Sep 01
Palma De Mallorca, Spain

8:00 am
6:00 pm
Fri Sep 02

*

At Sea - Cruising

-
-
Sat Sep 03
Civitavecchia (Rome), Italy

5:00 am
-
*
Tentative course schedule, actual class times may differ.

Ports of Call
Civitavecchia (Rome), Italy - Plan your time here carefully, as the Eternal City's sights are endless: the Colosseum, the Forum, the Sistine Chapel, the Vatican and so much more.
Portofino, Italy - Portofino, picturesquely situated in a narrow cove at the southeastern tip of a promontory might be the most beautiful place you'll ever see. A tiny port on Italy's northern coast, enchanting Portofino has long been popular with artists, actors and important people thanks to its beautiful setting. Abundantly blessed with agreeable climate and luxuriant vegetation, this "Pearl of the Mediterranean" should have a place on everyone's "bucket list." Fortunately for we in the know, it still remains unspoiled.
Cannes, France - When Lord Brougham, Chancellor of Britain was forced to make an unscheduled stop in Cannes on his journey to Italy, he was captivated by the natural setting of the village. Each winter he returned to Cannes which began a tourism industry as England's wealthy flocked to spend their holidays here. Today the rich and famous come from all over the world to participate in the elite Cannes Festival, which honors filmmakers from the world over.
Ajaccio, Corsica - Ajaccio's monuments and squares celebrate Napoleon Bonaparte, its most famous native son. The elegant city delights with its mix of Italianate charm, Gallic style and Corsican culture against a stunning backdrop of rugged mountains.
Barcelona, Spain -
Barcelona is a one of the world's great cities. Stroll down her tree-lined boulevards, the magnificent Passeig de Gràcia or the more touristed Las Ramblas. On the Passeig, shop a serious fashion district while marveling at examples of Mordenisme architecture, seemingly sculpted from the stuff of dreams (Gaudi's masterpiece of a family home, Casa Batlló is well worth a visit). If a trip on the Passeig hasn't convinced you of Gaudi's genius, a visit to La Sagrada Familia Cathedral will do the trick; this fantastic, soaring marvel will live on in your memory long after you've returned.
Not far from the Passeig and just north of Las Ramblas, the Gothic Quarter (the Barri Gotic) provides an abundance of shopping opportunities for all tastes, and a bit of European history to boot - check out the tranquil Cathedral of Barcelona. To see a bit of local life a visit to a food market is a quick, fun detour: try Santa Caterina near the Cathedral or Mercado de La Boqueria, right off of Las Ramblas.
Barcelona's food is also a highlight: stop into a tapas bar and try a variety of delicacies. "Standard" restaurants of every style are available, too. And, there's music, too! Visit an underground jazz club or the magnificent Palau de la Música Catalana; or stop by the Palau Dalmases for a stunning, flamenco performance (it's near the Picasso museum). Did we mention art? One of the largest collections of Picasso's art is found at the Museau Picasso, and a great collection of contemporary, figurative (i.e not abstract) painting and sculpture is housed at the European Museum of Modern Art just around the corner.
It's probably clear by now that you really can't get it all done in a day (even if all means "just the must-sees"). So, stay for a day or three in the Gothic Quarter or near Plaça de Catalunya and really get a feel for what makes Barcelona such a wonderful place. Partly it's the result of the "accidents" of its history and present: as the regional capital of Spain's prosperous Catalunya region, Barcelona has a "flavor" that is a bit of a mix between Spanish and French (it's located quite close to the French border). Yes, you can practice your Spanish here - it attracts Spaniards from throughout the country - but you'll also see and hear Catalan with it's own charm. You won't regret your time here.
Palma De Mallorca, Spain - A rugged island with fine beaches, Mallorca welcomes travelers seeking sun, sea and sand. Its capital city of Palma is home to a lively café and arts scene, historic sights and an Old Town of twisting lanes and hidden courtyards.
At Sea - Cruising - Cruising
Our staff can assist you with all your travel arrangements.
Questions? Call us at 800-422-0711.
We can assist you with all your travel arrangements. We'd be happy to help you plan your flights, hotels or tours before and/or after your cruise conference.
SHORE EXCURSIONS
Please note that our shore excursions are operated separately and
independently of those offered by the cruise line.
©2019 - University at Sea®