University at Sea®
5700 4th Street North
St. Petersburg, FL 33703
E-Mail Us
Office Hours
Monday - Friday
9:00am - 5:00pm EST
Saturday
10:00am - 2:00pm EST

CME Cruise Conference
9-Night Italian Riviera & France Cruise
from Barcelona, Spain to Civitavecchia (Rome), Italy August 05 - 14, 2023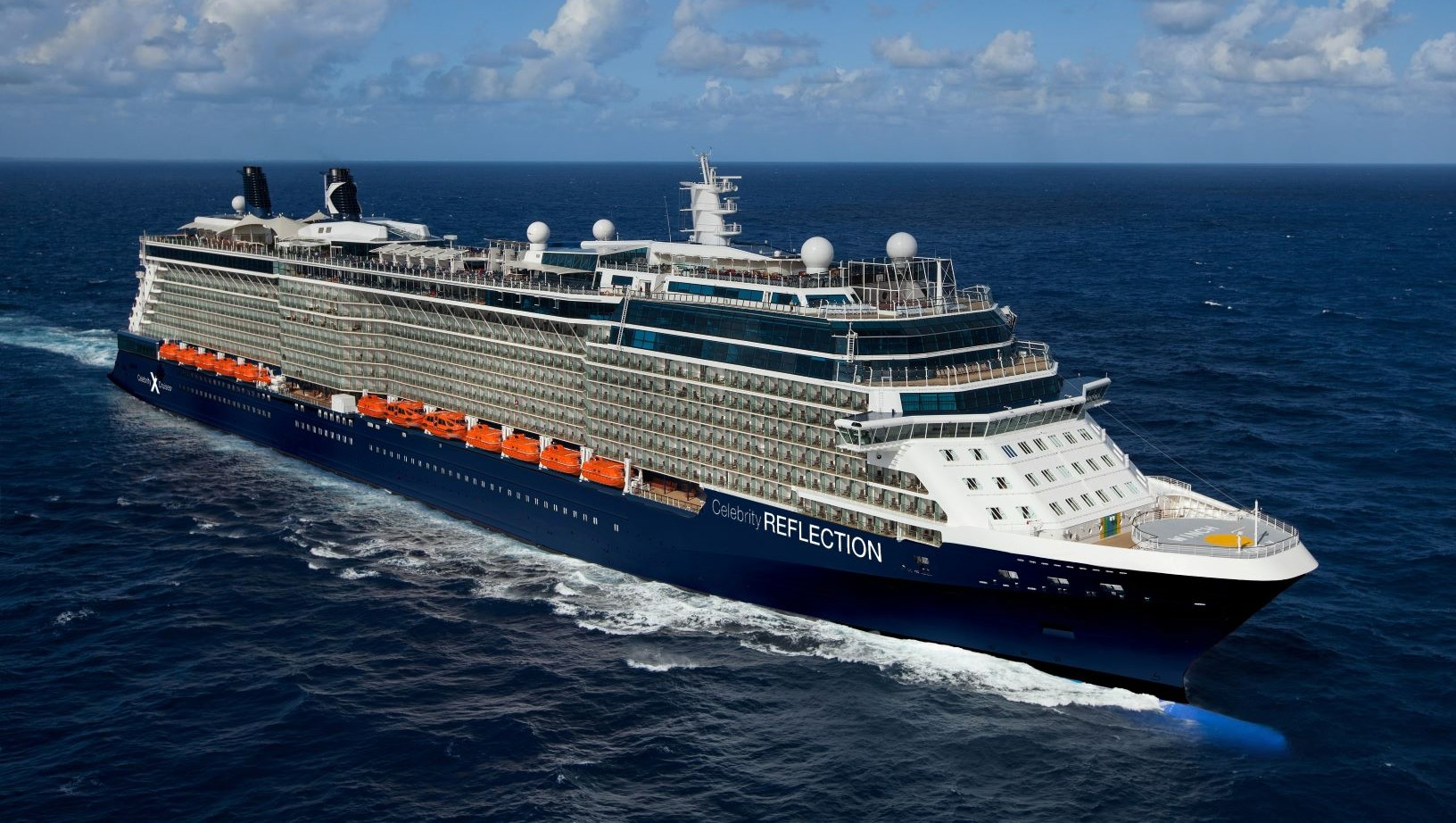 Program Purpose / Objectives
Topics and Objectives under development
Conference Sessions generally take place on days at sea (as itinerary allows), giving you plenty of time to enjoy your meals, evenings and ports of call with your companion, family and friends.
IMPORTANT NOTE: All conferees, their families, and guests must book their cruise within the University at Sea® meeting group through University at Sea® at 800-926-3775 or by registering online. This ensures our company can provide conference services and complimentary social amenities to all meeting participants and their guests. Thank you for your cooperation.
Our staff can assist you with all your travel arrangements.
Questions? Call us at 800-422-0711.
We can assist you with all your travel arrangements. We'd be happy to help you plan your flights, hotels or tours before and/or after your cruise conference.

Cruise Itinerary
DATE
PORT OF CALL
ARRIVE
DEPART
Sat Aug 05
Barcelona, Spain

-
5:00 pm
Sun Aug 06
Provence (Marseille), France

7:00 am
5:00 pm
Mon Aug 07
Villefranche (Nice), France

7:00 am
7:00 pm
Tue Aug 08
Santa Margherita (Portofino), Italy

7:00 am
6:00 pm
Wed Aug 09
Florence/Pisa (La Spezia), Italy

7:00 am
-
Thu Aug 10
Florence/Pisa (La Spezia), Italy

-
5:00 pm
Fri Aug 11

*

At Sea - Cruising

-
-
Sat Aug 12
Messina, Sicily

7:00 am
8:00 pm
Sun Aug 13
Naples, Italy

7:00 am
6:00 pm
Mon Aug 14
Civitavecchia (Rome), Italy

5:00 am
-
*
Tentative course schedule, actual class times may differ.

Ports of Call
Barcelona, Spain -
Barcelona is a one of the world's great cities. Stroll down her tree-lined boulevards, the magnificent Passeig de Gràcia or the more touristed Las Ramblas. On the Passeig, shop a serious fashion district while marveling at examples of Mordenisme architecture, seemingly sculpted from the stuff of dreams (Gaudi's masterpiece of a family home, Casa Batlló is well worth a visit). If a trip on the Passeig hasn't convinced you of Gaudi's genius, a visit to La Sagrada Familia Cathedral will do the trick; this fantastic, soaring marvel will live on in your memory long after you've returned.
Not far from the Passeig and just north of Las Ramblas, the Gothic Quarter (the Barri Gotic) provides an abundance of shopping opportunities for all tastes, and a bit of European history to boot - check out the tranquil Cathedral of Barcelona. To see a bit of local life a visit to a food market is a quick, fun detour: try Santa Caterina near the Cathedral or Mercado de La Boqueria, right off of Las Ramblas.
Barcelona's food is also a highlight: stop into a tapas bar and try a variety of delicacies. "Standard" restaurants of every style are available, too. And, there's music, too! Visit an underground jazz club or the magnificent Palau de la Música Catalana; or stop by the Palau Dalmases for a stunning, flamenco performance (it's near the Picasso museum). Did we mention art? One of the largest collections of Picasso's art is found at the Museau Picasso, and a great collection of contemporary, figurative (i.e not abstract) painting and sculpture is housed at the European Museum of Modern Art just around the corner.
It's probably clear by now that you really can't get it all done in a day (even if all means "just the must-sees"). So, stay for a day or three in the Gothic Quarter or near Plaça de Catalunya and really get a feel for what makes Barcelona such a wonderful place. Partly it's the result of the "accidents" of its history and present: as the regional capital of Spain's prosperous Catalunya region, Barcelona has a "flavor" that is a bit of a mix between Spanish and French (it's located quite close to the French border). Yes, you can practice your Spanish here - it attracts Spaniards from throughout the country - but you'll also see and hear Catalan with it's own charm. You won't regret your time here.
Provence (Marseille), France - Marseille offers an unexpected view of a mosaic of buildings and National Heritage Sites from the terraces of Notre-Dame de la Garde Basilica that towers above and watches over the city.

Alongside the port the towers of Saint Victor Abbey house crypts that already existed when Christianity was introduced into Provence. The columns of the Palais de la Bourse, the noble facades of the Prefecture and the fountains of the Palais Longchamp are part of the triumphant architecture from the 19th Century that is scattered throughout the city and that gave Marseille renewed splendour.

In the old quarter the houses are built on the sunny slopes ; the clock in the Accoules Bell tower, which was the old Sauveterre tower, still marks the hours of life around the Town Hall, while beyond the dome of the Vieille Charite hospice, Pierre Puget's masterpiece, stands out against the sky. The small streets of the Panier quarter lie a little further on.
Villefranche (Nice), France - Villefranche is your gateway to the one-of-a-kind French Riviera, home to Monte Carlo, Cannes and Nice. Shaded by jagged mountains touching deep blue shores, Villefranche offers sunny beaches, sophisticated resort cities, quaint red-roofed villages and spectacular views.
Santa Margherita (Portofino), Italy - Portofino, picturesquely situated in a narrow cove at the southeastern tip of a promontory might be the most beautiful place you'll ever see. A tiny port on Italy's northern coast, enchanting Portofino has long been popular with artists, actors and important people thanks to its beautiful setting. Abundantly blessed with agreeable climate and luxuriant vegetation, this "Pearl of the Mediterranean" should have a place on everyone's "bucket list." Fortunately for we in the know, it still remains unspoiled.
Florence/Pisa (La Spezia), Italy - La Spezia, Italy is a stunning town not far from some of Italy's most famous cities like Pisa, Genoa and Florence. Historically, La Spezia was a prominent trade center during the Roman Empire. Today it remains not only one of Italy's busiest port towns, but also home to the country's largest naval base. As a cruise port, La Spezia is convenient, centrally located, and a little underrated.

The city is a major stop for a variety of Mediterranean cruises, and passengers often continue on to Ligurian cities like Cinque Terre, Pisa, or Genoa from La Spezia. Cinque Terre is merely a thirty minute westbound train from Stazione La Spezia Centrale, making it easy to explore the port of call and surrounding areas in a day or half-day excursion. Florence, too, is just two hours away—start your day on the coast of the Ligurian Sea and end the day looking up in awe at the Gothic-style Cathedral of Santa Maria del Fiore.
At Sea - Cruising - Cruising
Messina, Sicily - A beautiful sheltered harbor is your gateway to Taormina, a small town at heart despite its major tourist attraction: the sublime Teatro Greco, offering panoramic views of the coastline and snow-capped Mt. Etna.
Naples, Italy - Capital of Southern Italy, the largest city of Campania, Naples is the third most populated city in Italy (after Rome and Milan), with over a million inhabitants, and is the most important industrial center and trading port for the South. Naples itself can provide a day's fun and entertainment, if its somewhat rundown appearance doesn't dissuade you. Or, join a tour of incredible Pompeii, frozen in time since A.D. 79 when Mt. Vesuvius brought an end to that then-thriving city. Or, take a quick ferry across the bay to the flowery Isle of Capri. Or, (yes, there's more) visit fabulous Sorrento, vacation spot for the well to do.
Civitavecchia (Rome), Italy - Plan your time here carefully, as the Eternal City's sights are endless: the Colosseum, the Forum, the Sistine Chapel, the Vatican and so much more.
Our staff can assist you with all your travel arrangements.
Questions? Call us at 800-422-0711.
We can assist you with all your travel arrangements. We'd be happy to help you plan your flights, hotels or tours before and/or after your cruise conference.
SHORE EXCURSIONS
Please note that our shore excursions are operated separately and
independently of those offered by the cruise line.
©2019 - University at Sea®