University at Sea®
5700 4th Street North
St. Petersburg, FL 33703
E-Mail Us
Office Hours
Monday - Friday
9:00am - 5:00pm EST
Saturday
10:00am - 2:00pm EST

CME Cruise Conference
7-Night Alaska Glacier Cruise
Round-trip Seattle, Washington
August 18 - 25, 2023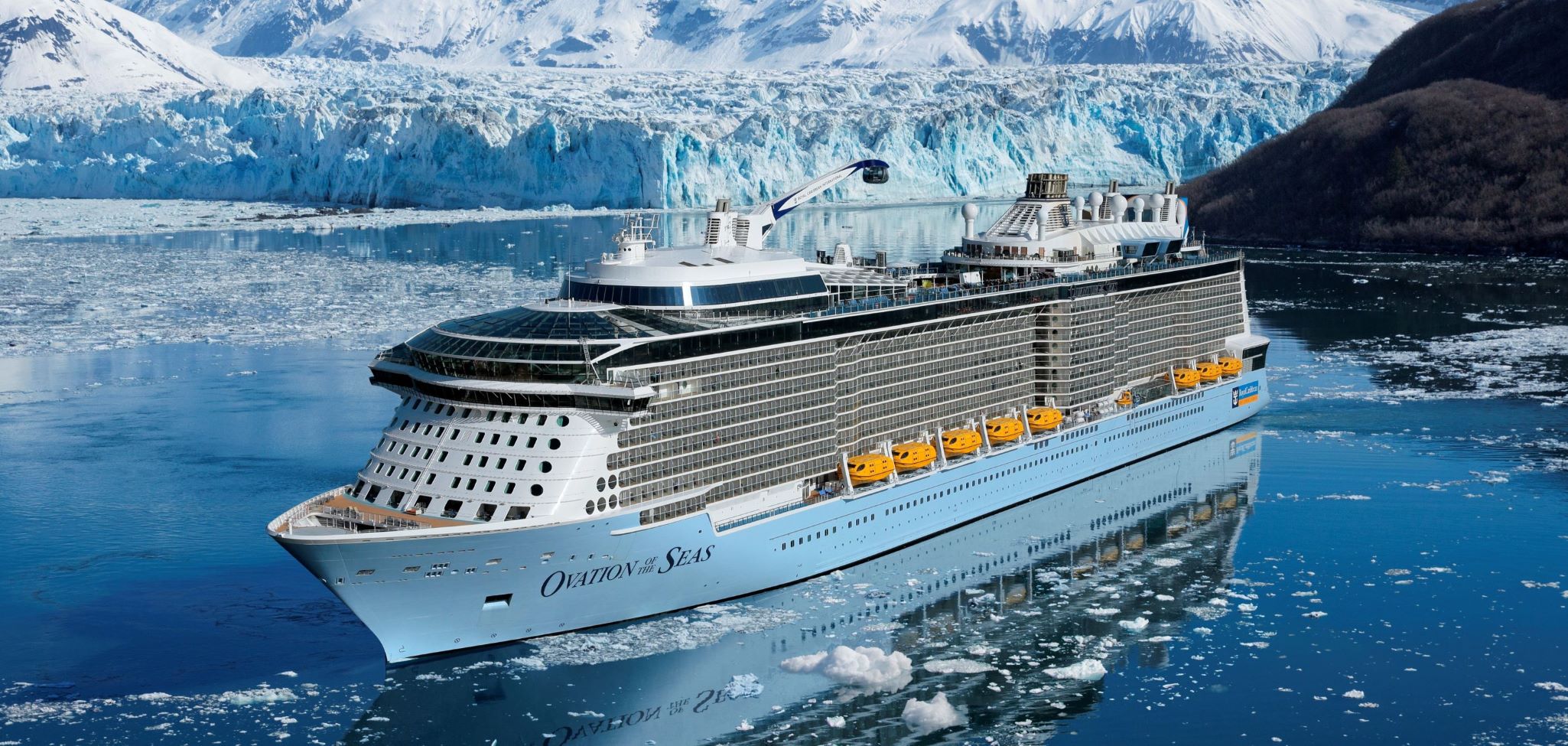 Program Purpose / Objectives
Topics and Objectives under development
Conference Sessions generally take place on days at sea (as itinerary allows), giving you plenty of time to enjoy your meals, evenings and ports of call with your companion, family and friends.
IMPORTANT NOTE: All conferees, their families, and guests must book their cruise within the University at Sea® meeting group through University at Sea® at 800-926-3775 or by registering online. This ensures our company can provide conference services and complimentary social amenities to all meeting participants and their guests. Thank you for your cooperation.
Our staff can assist you with all your travel arrangements.
Questions? Call us at 800-422-0711.
We can assist you with all your travel arrangements. We'd be happy to help you plan your flights, hotels or tours before and/or after your cruise conference.

Cruise Itinerary
DATE
PORT OF CALL
ARRIVE
DEPART
Fri Aug 18
Seattle, Washington

-
4:00 pm
Sat Aug 19

*

At Sea - Cruising

-
-
Sun Aug 20
Alaska Inside Passage

-
-
Mon Aug 21
Juneau, Alaska

12:00 pm
10:00 pm
Tue Aug 22
Skagway, Alaska

7:00 am
7:00 pm
Wed Aug 23
Endicott Arm & Dawes Glacier

7:00 am
12:00 pm
Thu Aug 24

*

At Sea - Cruising

-
-
Fri Aug 25
Victoria, British Columbia

8:00 am
6:00 pm
Sat Aug 26
Seattle, Washington

6:00 am
-
*
Tentative course schedule, actual class times may differ.
Ports of Call
Seattle, Washington - The Emerald City of the Pacific Northwest, Seattle is one of America's most vibrant cities. Stroll its bustling waterfront (including Pike Place Market), visit the Space Needle, and find a great coffee-shop to enjoy in this coffee-loving city (the home of Starbucks). One of America's tech centers (Amazon and Microsoft are both headquartered here), the city is abuzz with the interesting people attracted to the opportunities to be found there. There is more than enough to see and do here to keep you busy for a day or two. If you have a little extra time, Seattle is a great place to visit.

At Sea - Cruising - Cruising

Alaska Inside Passage - Winding along the breathtaking coast of Alaska, the Inside Passage offers magnificent views of forested islands, rock-walled fjords and snowcapped mountains. Richly diverse flora and fauna are also on display.

Juneau, Alaska - You can't get to Juneau easily without a sprint by air or by sea. But once you arrive you'll find majestic views and rich culture in every corner. With its snowcapped mountains, misty rainforests, massive glaciers and bounty of wildlife, Alaska's remote state capital is the perfect place to dive into nature. Framed by Mount Juneau and Mount Roberts, the city's picturesque downtown area offers centuries-old bars, boutique shops and historic landmarks. For a taste of the local culture, visit the historic district and the Alaska State Museum. And for outdoor thrills, you can take your pick of activities ranging from whale watching in Auke Bay Harbor to tundra trekking over Mendenhall Glacier, and even try your hand at gold panning in Last Chance Basin.

Skagway, Alaska - The tiny town of Skagway still looks like it did during the Klondike Gold Rush over 100 years ago— and today it remains an outpost for thrilling Alaskan adventure. An old-time street car ride along bustling Broadway Street reveals well-preserved buildings, including the state's oldest hotel. You can see engraved walrus tusks at the Corrington Museum, or get lost in riveting historical reenactments around town. If outdoor adventure is more your thing, there are plenty of ways to amp up the adrenaline, from sledding with Alaskan Huskies on Laughton Glacier to rafting Lynn Canal, the longest fjord in North America.

Endicott Arm & Dawes Glacier - One of Alaska's lesser-known gems, Endicott Arm Fjord marks the southern edge of Fords Terror Wilderness area. As you drift through its 30 -mile-long stretch, you can't help but be awed by the sorrounding granite cliffs, mountain valleys and dozens of gushing waterfalls. Drifting icebergs, deep blue waters and a spectacular tidewater glacier only add to this natural spectacle's appeal.

Victoria, British Columbia - Though Toronto and Vancouver are the more famous Canadian destinations, it's high time for the sophisticated and beautiful city of Victoria, British Columbia (BC) to have its big moment. The quaint charm and English manners of Victoria will take you back in time to the days of British occupation in the 19th century. Victoria is known as "the garden city" for its lushness and its commitment to keeping the city beautiful. Head to Butchart Garden or Beacon Hill Park to enjoy nature during your time in port.

Of course, a little history lesson is another must while on a cruise to Victoria, BC. Tour the expertly maintained Craigdarroch Castle and the Parliament Buildings, or stop in the Royal BC Museum, a natural history museum dedicated to the history of human settlement in the region. There's also the Emily Carr House, a museum dedicated to the life and works of the famous painter, Emily Carr. Victoria exudes an intellectualism where art galleries and afternoon tea await you, but so do long bicycle rides along the seafront. Stylish cafes and restaurants are modernizing the city, all while maintaining its signature look: something straight out of a postcard.

Non-Americans/Canadians, please Click Here to determine if you'll need a visa to board this cruise, which visits Canada

Our staff can assist you with all your travel arrangements.

Questions? Call us at 800-422-0711.

We can assist you with all your travel arrangements. We'd be happy to help you plan your flights, hotels or tours before and/or after your cruise conference.


independently of those offered by the cruise line.
©2019 - University at Sea®