University at Sea®
5700 4th Street North
St. Petersburg, FL 33703
E-Mail Us
Office Hours
Monday - Friday
9:00am - 5:00pm EST
Saturday
10:00am - 2:00pm EST

CME Cruise Conference
13-Night Spice Route Cruise
from Singapore, Singapore to Mumbai (Bombay), India February 08 - 21, 2024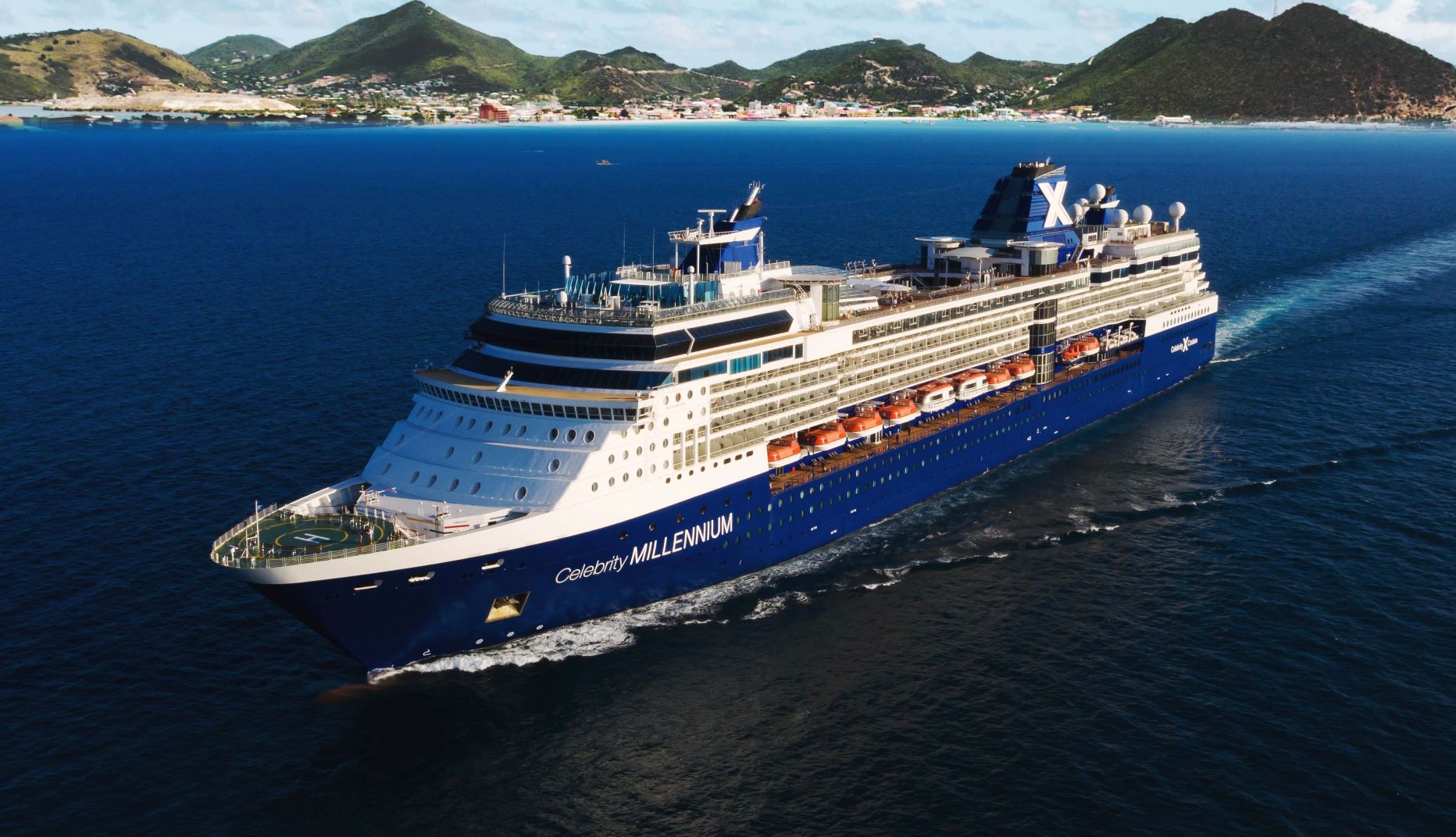 Program Purpose / Objectives
Topics and Objectives under development
Conference Sessions generally take place on days at sea (as itinerary allows), giving you plenty of time to enjoy your meals, evenings and ports of call with your companion, family and friends.
IMPORTANT NOTE: All conferees, their families, and guests must book their cruise within the University at Sea® meeting group through University at Sea® at 800-926-3775 or by registering online. This ensures our company can provide conference services and complimentary social amenities to all meeting participants and their guests. Thank you for your cooperation.
Our staff can assist you with all your travel arrangements.
Questions? Call us at 800-422-0711.
We can assist you with all your travel arrangements. We'd be happy to help you plan your flights, hotels or tours before and/or after your cruise conference.

Cruise Itinerary
DATE
PORT OF CALL
ARRIVE
DEPART
Thu Feb 08
Singapore, Singapore

-
8:00 pm
Fri Feb 09

*

At Sea - Cruising

-
-
Sat Feb 10
Penang, Malaysia

8:00 am
6:30 pm
Sun Feb 11
Phuket, Thailand

7:00 am
7:00 pm
Mon Feb 12

*

At Sea - Cruising

-
-
Tue Feb 13

*

At Sea - Cruising

-
-
Wed Feb 14
Hambantota, Sri Lanka

8:00 am
7:00 pm
Thu Feb 15
Colombo, Sri Lanka

6:00 am
5:00 pm
Fri Feb 16
Cochin, India

2:00 pm
-
Sat Feb 17
Cochin, India

-
5:00 pm
Sun Feb 18

*

At Sea - Cruising

-
-
Mon Feb 19
Goa (Mormugao), India

7:00 am
4:30 pm
Tue Feb 20
Mumbai (Bombay), India

9:00 am
-
Wed Feb 21
Mumbai (Bombay), India

-
-
*
Tentative course schedule, actual class times may differ.

Ports of Call
Singapore, Singapore - This diamond-shaped island just off the coast of Malaysia gleams with skyscrapers in its business district, but as you delve more deeply into this city-state, you'll uncover a delightful mix of cultures, religions, ancient treasures along with traces of its British colonial perios that combine to form a unique, Singaporean identity. The cultural fusion is perhaps best expressed in Singapore's unofficial language, Singlish, a unique patois of English, Chinese and Malay.
At Sea - Cruising - Cruising
Penang, Malaysia - Often called the "Pearl of the Orient," this northern gateway to Malaysia is the country's oldest British settlement. Although best known for its breathtaking beaches, sites such as Khoo Kongsi, a well-preserved ancestral Chinese clan house, and the Butterfly Farm, the world's first tropical live butterfly exhibition are among the must-sees on the list for this amazing destination. You can also visit one of two great Buddhist temples here: Kek Lok Si Temple, which includes a a tortoise sanctuary or Wat Chayamangkalarm, home to an enormous statue of the reclining Buddha.
Phuket, Thailand - Phuket is Thailand's largest and most visited island, known for its stunning scenic beauty and gorgeous beaches lined with palm trees, plus fabulous coves and bays. Water sports include sailing, diving, and snorkeling. Golf enthusiasts will love the championship courses, while nature lovers will be thrilled by the tropical forests and waterfalls. Tour historic mansions and top off the day enjoying the extensive nightlife.
Hambantota, Sri Lanka - Explore an abundance of natural beauty and rich culture in southern Sri Lanka on a cruise to Hambantota. This conveniently located cruise port puts you in the perfect place to discover the joys of this Indian Ocean jewel. You'll find dazzling exotic blooms at the Mirijjawila Botanic Gardens. Glide through the emerald-green winding waterways of the Walawe River on a rainforest safari where you can discover many varieties of mangroves, bird species, deer and water buffalo. Take in a cricket match at the town's Mahinda Rajapaksa International Stadium, or join an adventurous trek to search for leopards and elephants in the wild in Yala National Park. You'll discover the best of natural beauty and Sri Lankan hospitality on a luxury cruise to Hambantota with Celebrity Cruises.
Colombo, Sri Lanka - Old world meets new in the capital of Sri Lanka. Stroll past colonial architecture and lush gardens in the Fort district, shop a traditional marketplace in Pettah, then step into the modern era at Colombo's many stylish restaurants, galleries and museums. From the city, it's a short trip to visit an elephant orphanage or ornate Buddhist temple.
Cochin, India - The "Queen of the Arabian Sea," Cochin is one of the finest natural harbors in the world. Once a hub for the India spice trade, this port city has welcomed traders and travelers to its shore for more than 600 years. As a result, you'll find an interesting mix of cultural influences on your Cochin cruise. Stroll Fort Kochi beach at sunset, framed by the Chinese fishing nets, visit St. Francis Church, where Vasco de Gama was buried, or the 400-year old Paradesi Synagogue. And, take in a Kathakali dance performance that will leave you spellbound. You won't have to look far for lovely keepsakes and souvenirs, Cochin street markets are brimming with wonderful spices, trinkets, and bright silks. Similar to its architecture, there's also a variety of international cuisines to explore – from upscale European-style restaurants and wine bars to authentic Indian restaurants and fresh seafood at the outdoor restaurants on Tower Rd.
Goa (Mormugao), India - Although it's India's smallest state, Goa packs in big-time oceanside enjoyment, with long beaches flanked by lush palm forests. Head to Old Goa to walk along the cobbled streets and take in the Portuguese colonial architecture, including the sand-colored Basilica de Bom Jesus, a UNESCO World Heritage Site. Cruise to Goa to soak in the sun or go snorkeling on Palolem Beach. Or see sloth bears and panthers up-close at the Bhagwan Mahavir Wildlife Sanctuary. Finish your day with plate of Goan fried mussels with masala spice and an after-dinner stroll along the shops of downtown Panjim.
Mumbai (Bombay), India - Mumbai, a metropolis of almost 18 million people, ranges from upscale to urban, cosmopolitan to traditional, and is always fascinating. The city's colonial heritage brings a wealth of diverse religious traditions together with Muslims, Zoroastrians, Christians and Hindus living side by side. This cultural hub enjoys a constant flow of music, dance, and drama. Mumbai is home to India's thriving film industry. Most of the Bollywood films are produced here than anywhere. Head to the Prince of Wales Museum on your Mumbai cruise and discover some of India's most fascinating historic treasures. Or venture to the Caves of Elephanta to explore Hindi craftsmanship. You can explore everything from exclusive international boutiques to small authentic markets. Visit the famous Mangaldas Market where you'll find authentic Indian spices, fabrics, and antiques. And be sure to sample delicious exotic street foods like kebabs and vada pav.
Our staff can assist you with all your travel arrangements.
Questions? Call us at 800-422-0711.
We can assist you with all your travel arrangements. We'd be happy to help you plan your flights, hotels or tours before and/or after your cruise conference.
SHORE EXCURSIONS
Please note that our shore excursions are operated separately and
independently of those offered by the cruise line.
©2019 - University at Sea®