University at Sea®
5700 4th Street North
St. Petersburg, FL 33703
E-Mail Us
Office Hours
Monday - Friday
9:00am - 5:00pm EST
Saturday
10:00am - 2:00pm EST

Perinatal Population: Cardiac, Hypertension, Sepsis, Mental Health, Substance Use Disorder, Hemorrhage & Fetal Monitoring
7-Night Alaska Glacier Cruise
Round-trip Seattle, Washington
September 18 - 25, 2023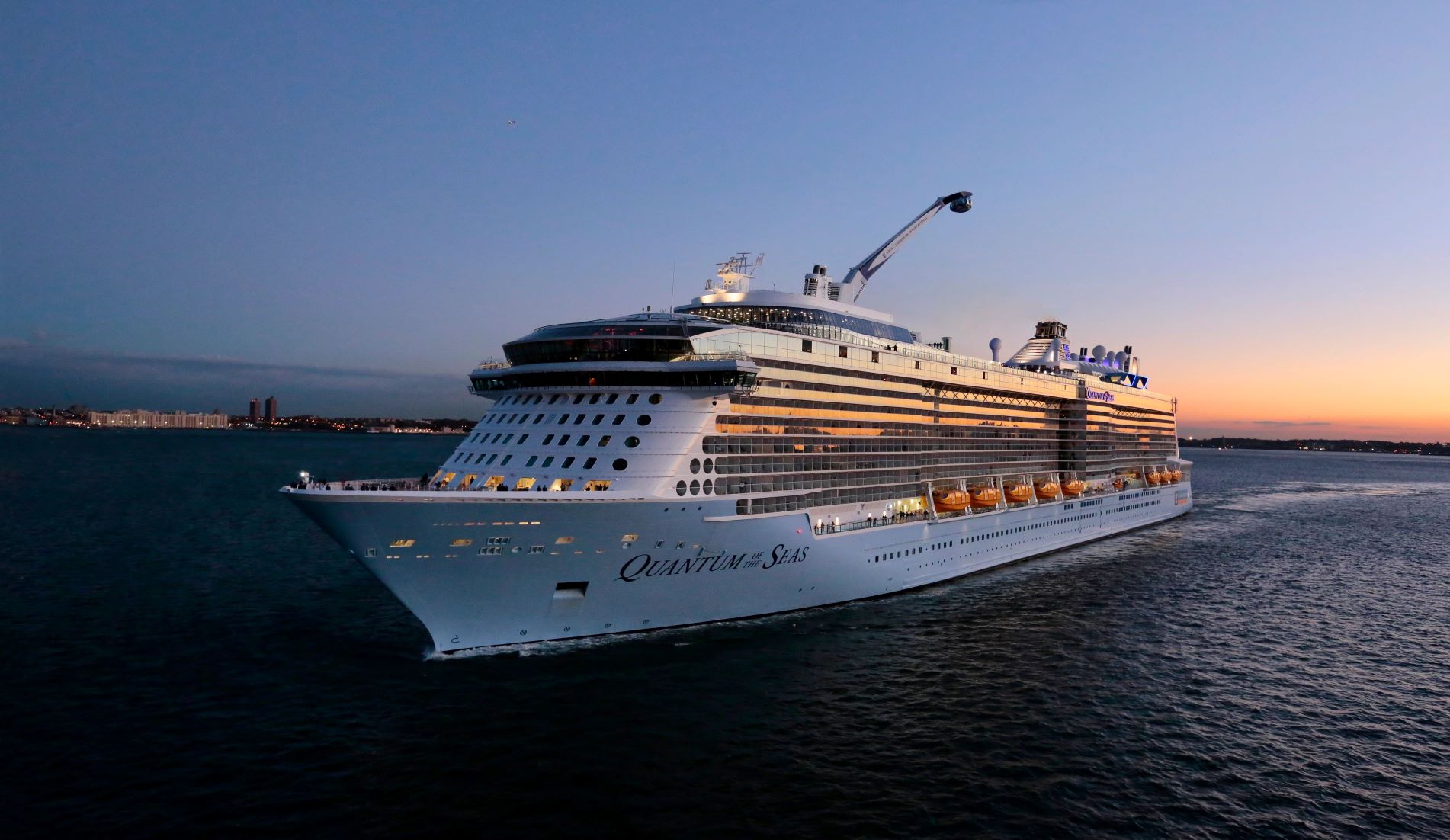 16.0 Contact Hours


Course Fees

$795 for Nurse Practitioners
$595 for Nurses, Residents, Students & Others

Target Audience
Nurses, Nurse Practitioners
Program Purpose / Objectives
Participants will learn how to care for the perinatal population with the following conditions:
Obstetric Hemorrhage:

Develop knowledge of, screening for, diagnosis, early recognition and prevention, evidence-based pharmacological and non-pharmacological interventions.

Severe Hypertension in Pregnancy:

Acquire skills to identify and prevent preeclampsia without severe features, preeclampsia with severe features, and eclampsia
Recommend medications and treatments for hypertension in Pregnancy

Safe Reduction of Primary Cesarean Birth:

Implement standardized admission criteria, triage management, education, and support for women presenting in spontaneous labor.
Describe standardized techniques of pain management and comfort measures that stimulate labor progress.
Recognize and treat dysfunctional labor patterns.

Interpret fetal Monitoring and management of category II & III fetal tracings:

Define NICHD terminology
Learn to encourage methods that promote labor progress and freedom of movement.

Cardiac Conditions in Obstetrical Care:

Develop knowledge of, screening for, diagnosis, early recognition and prevention, evidence-based pharmacological and non-pharmacological interventions.
Assess for cardiac history during pregnancy.
Describe escalating warning signs for an imminent cardiac event.
Utilize standardized AIM cardiac risk assessment tools to identify cardiac risks.

Care for Pregnant Postpartum People with Substance Use Disorder:

Provide substance use disorder (SUD) education with harm reduction, and care of infants with substance exposure.
Develop anti-racist and trauma protocols/training to address health care team member biases and stigma for patients with SUDs.
Describe optimal care for perinatal population with SUD, including federal, state, and local notification guidelines for infants with substance exposure.
Develop referral resources between obstetric providers and community organizations that support the perinatal population for social determinants of health needs, behavioral health supports, and SUD treatment.

Perinatal Mental Health Conditions:

Assess and treat anxiety and depression in the perinatal population.
Initiate evidence-based non-pharmacological interventions and medication management.

Develop individualized treatment plan based on symptoms and assessment.
Analyze insulin resistance and its effect on mental health.
Build resiliency in the family unit.
Sepsis in Obstetrical Care:

Describe evidence-based measures to prevent infection.
Explain sepsis complications, early warning signs, and prevention strategies within the perinatal population.

Restorative Reproductive Medicine:

Describe benefits and interpretations of cycle charting.
Analyze insulin resistance and its effect on reproductive health.
Design individualized plan for basic reproductive issues.

Women of Color/ morbidity and mortality:

Describe morbidity and mortality rates of perinatal women of color.
Identify risk factors for women of color.
Synthesize strategies to reduce health disparities and morbidity and mortality rates of perinatal women of color.
Recommendations and guidance given based on standards from the American College of Obstetricians and Gynecologists (ACOG), Association of Women's Health, Obstetric and Neonatal Nurses (AWHONN), Alliance for Innovation on Maternal Health (AIM), California Maternal Quality Care Collaborative (CMQCC), American College of Nurse-Midwives (ACNM), March of Dimes.
Target Audience: Family physicians, certified nurse midwives, nurse practitioners, physician assistants, obstetricians, registered nurses, nurse educators. .
Conference Sessions generally take place on days at sea (as itinerary allows), giving you plenty of time to enjoy your meals, evenings and ports of call with your companion, family and friends.
IMPORTANT NOTE: All conferees, their families, and guests must book their cruise within the University at Sea® meeting group through University at Sea® at 800-926-3775 or by registering online. This ensures our company can provide conference services and complimentary social amenities to all meeting participants and their guests. Thank you for your cooperation.
Faculty
Stacey Van Gelderen DNP, MS, RNC-MNN, PHN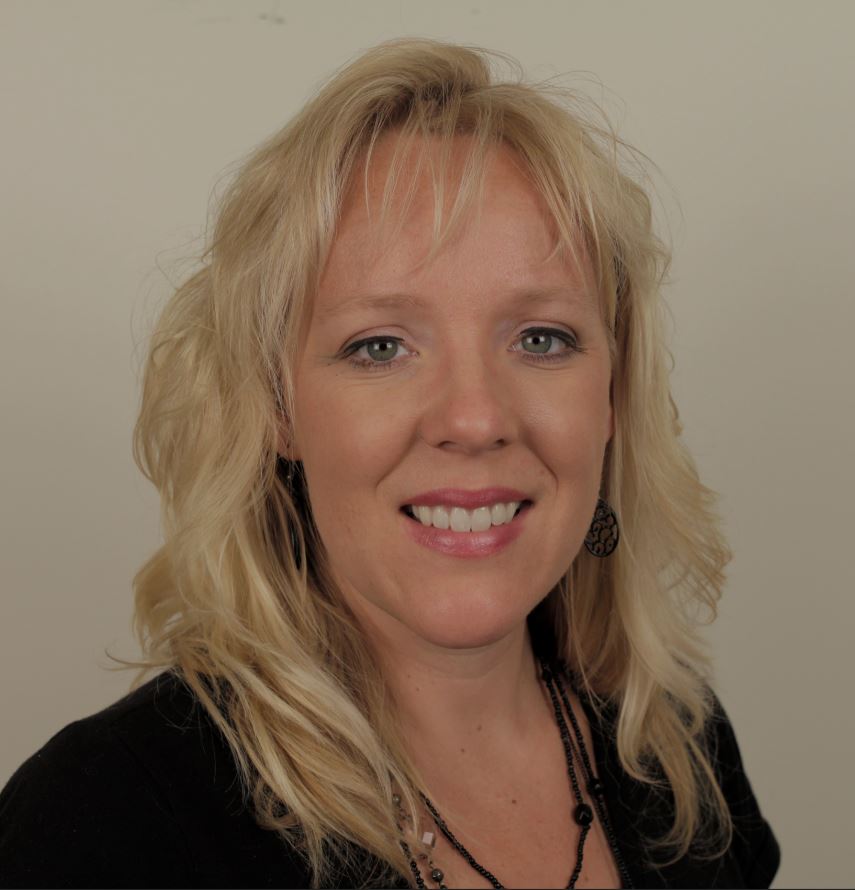 Full Professor, Minnesota State University, Mankato School of Nursing, Mankato, MN Dr. Van Gelderen is a full professor at Minnesota State University, Mankato, MN, USA who has focused her career on supporting perinatal women, and neonates, and building family-focused caring practices. For over 24 years, she has supported clients in obstetrics, neonates, women's health, and those with family care needs.

Dr. Van Gelderen offers workshops and consultations for maternal-newborn care, nursing education, family practice, and simulation. In recent years, Dr. Van Gelderen has had special interest areas of supporting high-risk, low-occurrence obstetrical emergencies such as hypertension in pregnancy, post-partum hemorrhage, cardiac conditions during pregnancy, and infertility.

Dr. Van Gelderen is the primary author of the Van Gelderen Family Care Rubric (VGFCR) (2019, 2016) which is an evidence-based validated tool that helps healthcare professionals develop family assessment and communication skills. This tool is recognized by the renowned International Nursing Association for Clinical Simulation and Learning and awarded the 2018-2019 articles of influence by the Society for Simulation in Healthcare. This instrument is being utilized by healthcare staff and educators in twelve countries across the globe.


Lisa Brown DNP, MSN, APRN, CNM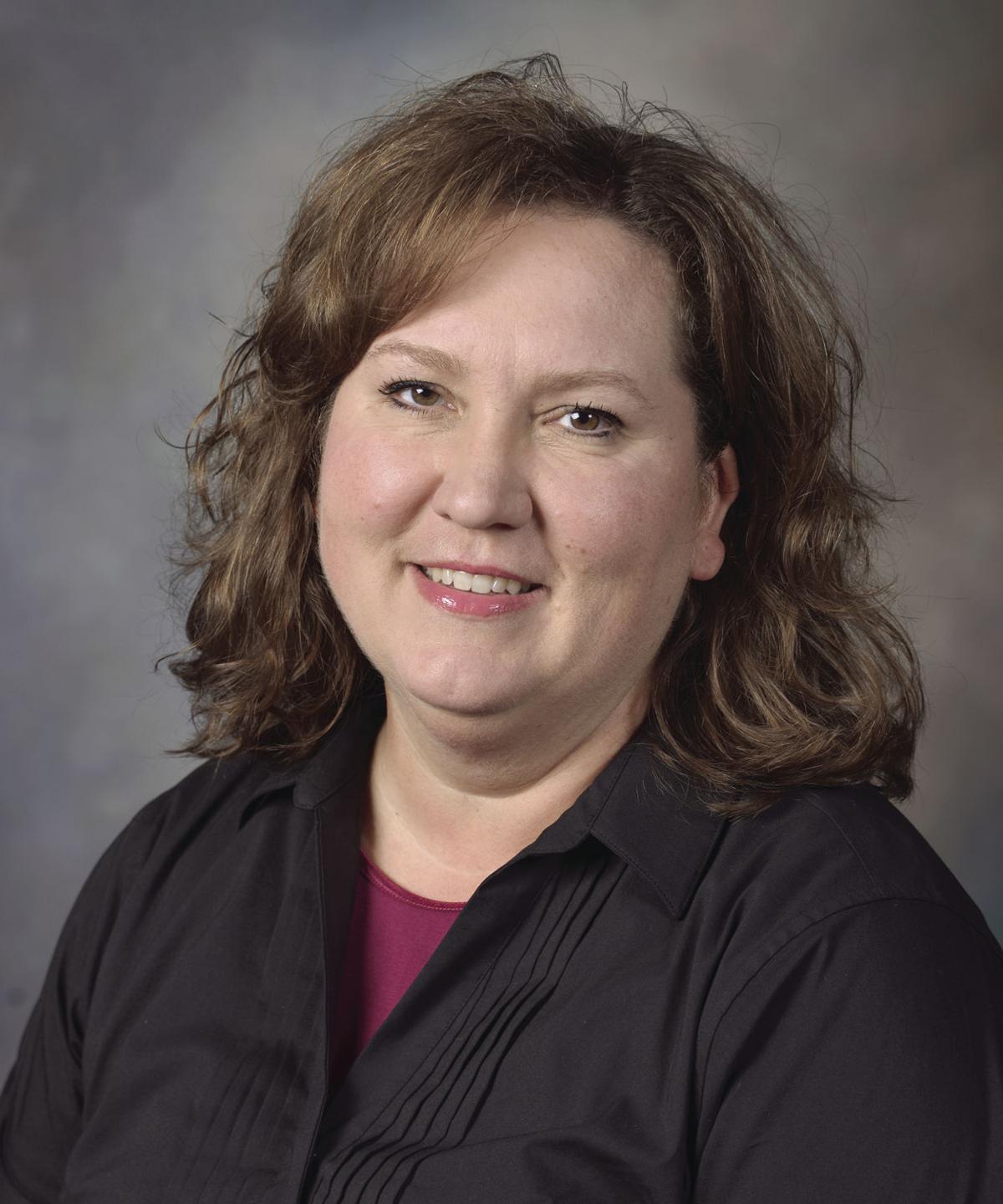 Birthing Centers, Midwifery, Obstetrics & Gynecology, Mayo Clinic Health System, Mankato, MN Lisa Brown DNP, APRN, CNM is a full scope certified nurse-midwife for Mayo Clinic Health System with a perinatal mood disorders certification and trained by the FEMM Research Institute for Restorative Reproductive Medicine. She works with women of all ages and stages of life via telehealth and face to face visits. Dr. Brown has over 25 years of nursing experience, mostly in obstetrics, and graduated with a master's degree in midwifery in 2018 and a doctorate degree in 2022.

Dr. Brown has spent many years as a registered nurse and midwife working with fertility awareness methods, infertility issues, recurrent loss, and restoring reproductive wellness. She is a trained FEMM medical consultant and has working knowledge of the Creighton, SymtoThermal, and Marquette methods of fertility awareness. Dr. Brown has helped many women avoid and achieve pregnancy and addresses fertility issues like PCOS, anovulatory cycles, irregular cycles, recurrent loss, and hormonal imbalance from adolescence through menopause.

In recent years, Dr. Brown has developed a special interest in perinatal mood disorders after seeing this issue daily with limited resources to address it. She recently graduated with a doctorate in nursing practice (DNP) from Bethel University in St. Paul MN. Her focus was on perinatal mood disorders, symptom management, and non-pharmacological interventions to improve mental health in the perinatal population. Dr. Brown sees patients at her practice at Mayo Clinic Health System, Mankato and via telehealth through the Reply Clinic in Cary, North Carolina.
Our staff can assist you with all your travel arrangements.
Questions? Call us at 800-422-0711.
We can assist you with all your travel arrangements. We'd be happy to help you plan your flights, hotels or tours before and/or after your cruise conference.

Cruise Itinerary
DATE
PORT OF CALL
ARRIVE
DEPART
Mon Sep 18
Seattle, Washington

-
4:00 pm
Tue Sep 19

*

At Sea - Cruising

-
-
Wed Sep 20
Sitka, Alaska

10:00 am
5:00 pm
Thu Sep 21
Skagway, Alaska

7:00 am
5:00 pm
Fri Sep 22
Endicott Arm & Dawes Glacier

6:30 am
11:00 am
Fri Sep 22
Juneau, Alaska

2:00 pm
8:00 pm
Sat Sep 23

*

At Sea - Cruising

-
-
Sun Sep 24
Victoria, British Columbia

5:00 pm
10:00 pm
Mon Sep 25
Seattle, Washington

7:00 am
-
*
Tentative course schedule, actual class times may differ.
Ports of Call
Seattle, Washington - The Emerald City of the Pacific Northwest, Seattle is one of America's most vibrant cities. Stroll its bustling waterfront (including Pike Place Market), visit the Space Needle, and find a great coffee-shop to enjoy in this coffee-loving city (the home of Starbucks). One of America's tech centers (Amazon and Microsoft are both headquartered here), the city is abuzz with the interesting people attracted to the opportunities to be found there. There is more than enough to see and do here to keep you busy for a day or two. If you have a little extra time, Seattle is a great place to visit.
At Sea - Cruising - Cruising
Sitka, Alaska - Sitka truly offers the best of Alaska. Its small-town appeal stems from a unique blend of Russian, Tlingit and American history. Its snow-capped peaks and volcanic Mount Edgecumbe pose among the state's most postcard-worthy scenes. And its rare wildlife astounds, from Saint Lazaria Island's orange-beaked puffins to Alaska Maritime Refuge's 40 million seabirds. This is off-the-path Alaska, where you can kayak Sitka Sound alongside swimming sea otters or fly-fish for the world's biggest halibut. Whether it's hiking Baranof Island trails or listening to tribal stories passed down for generations, in Sitka the midnight sun never sets on adventure.
Skagway, Alaska - The tiny town of Skagway still looks like it did during the Klondike Gold Rush over 100 years ago— and today it remains an outpost for thrilling Alaskan adventure. An old-time street car ride along bustling Broadway Street reveals well-preserved buildings, including the state's oldest hotel. You can see engraved walrus tusks at the Corrington Museum, or get lost in riveting historical reenactments around town. If outdoor adventure is more your thing, there are plenty of ways to amp up the adrenaline, from sledding with Alaskan Huskies on Laughton Glacier to rafting Lynn Canal, the longest fjord in North America.
Endicott Arm & Dawes Glacier - One of Alaska's lesser-known gems, Endicott Arm Fjord marks the southern edge of Fords Terror Wilderness area. As you drift through its 30 -mile-long stretch, you can't help but be awed by the sorrounding granite cliffs, mountain valleys and dozens of gushing waterfalls. Drifting icebergs, deep blue waters and a spectacular tidewater glacier only add to this natural spectacle's appeal.
Victoria, British Columbia - Though Toronto and Vancouver are the more famous Canadian destinations, it's high time for the sophisticated and beautiful city of Victoria, British Columbia (BC) to have its big moment. The quaint charm and English manners of Victoria will take you back in time to the days of British occupation in the 19th century. Victoria is known as "the garden city" for its lushness and its commitment to keeping the city beautiful. Head to Butchart Garden or Beacon Hill Park to enjoy nature during your time in port.

Of course, a little history lesson is another must while on a cruise to Victoria, BC. Tour the expertly maintained Craigdarroch Castle and the Parliament Buildings, or stop in the Royal BC Museum, a natural history museum dedicated to the history of human settlement in the region. There's also the Emily Carr House, a museum dedicated to the life and works of the famous painter, Emily Carr. Victoria exudes an intellectualism where art galleries and afternoon tea await you, but so do long bicycle rides along the seafront. Stylish cafes and restaurants are modernizing the city, all while maintaining its signature look: something straight out of a postcard.

Non-Americans/Canadians, please Click Here to determine if you'll need a visa to board this cruise, which visits Canada
Our staff can assist you with all your travel arrangements.
Questions? Call us at 800-422-0711.
We can assist you with all your travel arrangements. We'd be happy to help you plan your flights, hotels or tours before and/or after your cruise conference.
SHORE EXCURSIONS
Please note that our shore excursions are operated separately and
independently of those offered by the cruise line.
©2019 - University at Sea®