University at Sea®
5700 4th Street North
St. Petersburg, FL 33703
E-Mail Us
Office Hours
Monday - Friday
9:00am - 5:00pm EST
Saturday
10:00am - 2:00pm EST

Nursing Topics in Mental Health and Addiction, Obstetrics, and Women's Health
7-Night Alaska Experience Cruise
Round-trip Seattle, Washington
August 09 - 16, 2024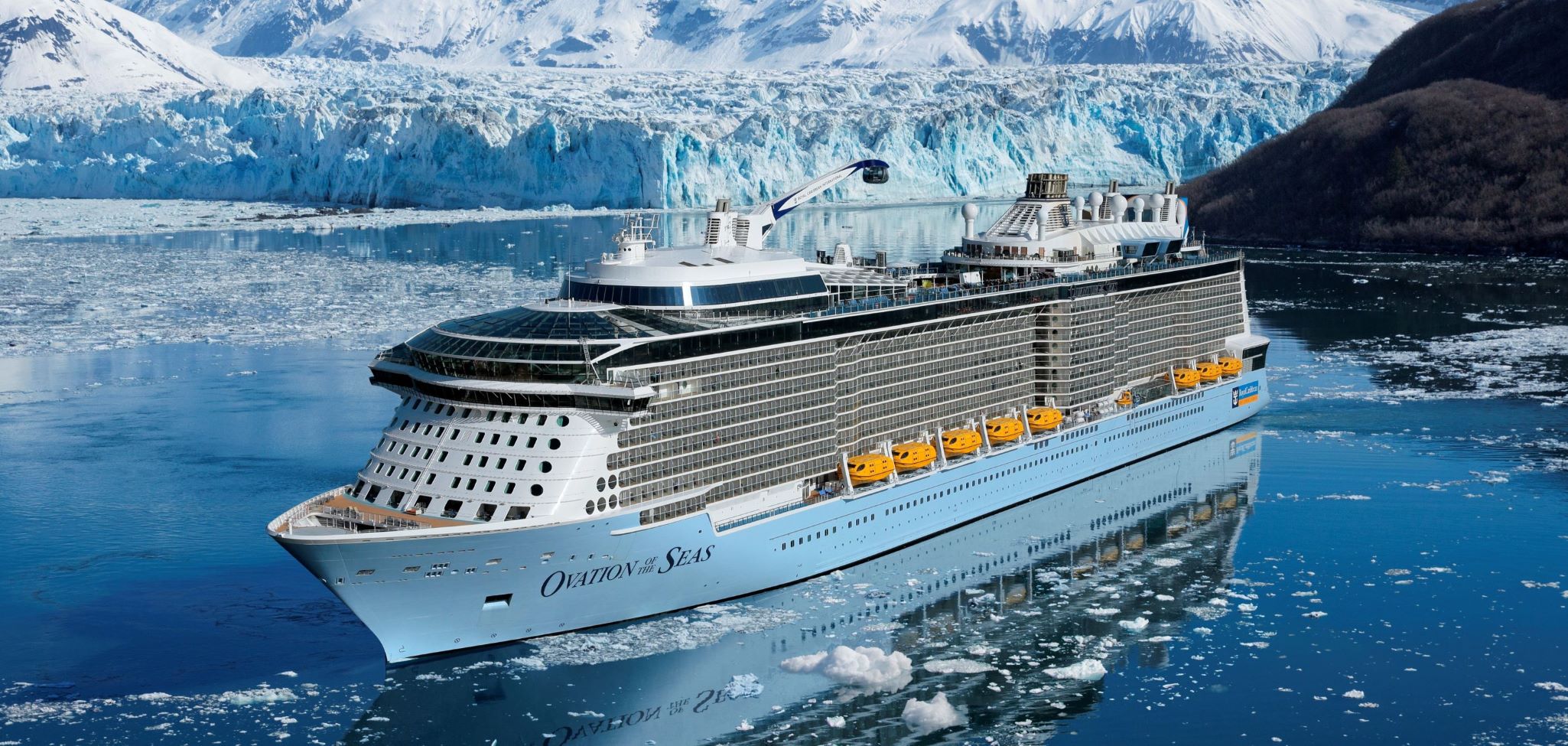 16.0 Contact Hours


Course Fees

$795 for Nurse Practitioners
$595 for Nurses, Residents, Students & Others

Target Audience
Nurses, Nurse Practitioners
Program Purpose / Objectives
Topics and Objectives under development
Conference Sessions generally take place on days at sea (as itinerary allows), giving you plenty of time to enjoy your meals, evenings and ports of call with your companion, family and friends.
IMPORTANT NOTE: All conferees, their families, and guests must book their cruise within the University at Sea® meeting group through University at Sea® at 800-926-3775 or by registering online. This ensures our company can provide conference services and complimentary social amenities to all meeting participants and their guests. Thank you for your cooperation.
Faculty
Kim Hutchinson, EdD, MS, MSN, BSN, PMHCNS-BC, CARN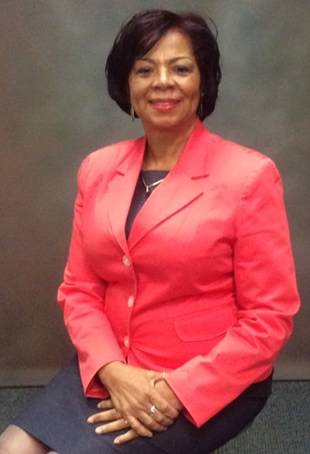 Dr. Kim Hutchinson is a hospital-based advance practice psychiatric mental health clinical nurse specialist and faculty consultant for the American Nurses Credentialing Center (ANCC). Credentialed as a Certified Addictions Registered Nurse (CARN) currently seeking waiver training for buprenorphine prescription privileges. Credentialed to diagnose, assess, and treat persons with substance use disorders under the Licensed Clinical Addictions Specialist membership for the state of North Carolina. Professional work involves assurances that healthcare systems interface and integrate unique behavioral and substance use health needs of consumers across the lifespan. Adoption of evidence-based practices are the promoted standard.

Dr. Hutchinson has collaborated in writing the Review and Resource Manual – Psychiatric-Mental Health Nursing (5th ed) resource and a chapter on Geriatric Mental Health for the Nursing Knowledge Center arm of the American Nurses Credentialing Center. This work incorporates knowledge derived from role delineation studies to develop additional accompanying materials: (1) case studies; (2) questions, answers and rationales; (3) workbooks; (4) face-to-face 2-day live reviews; and (4) learning module redesign to online audio-visual modules, all purposed to lead to successful attainment of board certification (BC) in psychiatric mental health nursing.

Dr. Hutchinson is an officer in NC American Psychiatric Nurses Association (APNA) membership activities, and national APNA activities. With APNA, Dr. Hutchinson is a facilitator for the Suicide Assessment and Prevention certification course, the Recovery to Practice modules, and co-developed the Transitions to Practice online education module set.

Dr. Hutchinson has worked in nursing since 1976 in roles as clinician, university faculty, researcher, expert, author, test item developer (for NCLEX-RN and ANCC), consultant, and speaker. Recognition and awards have been earned from colleagues across local, national, and international practice regions.

BSN: 1977
MSN: 1980
EdD: 1996
MS: 2003
Kim Murphy, MS, APRN-CNP, WHNP-BC, RNC-OB, RNC-MNN, C-EFM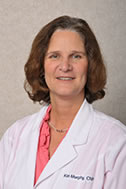 Women's Health Nurse Practitioner, Marysville Obstetrics and Gynecology, Marysville, OH and the Union County Health Department, Marysville, OH
Staff Nurse/Charge Nurse, Labor and Delivery, Ohio State University, Columbus, OH
Legal Nurse Consultant, Poling Law, Columbus, OH
Former Clinical Instructor, Otterbein College, Westerville, OH Kim Murphy has over 36 years of nursing experience including 32 years in labor and delivery and 16 years as a women's health nurse practitioner.

She currently fills the role of staff nurse and charge nurse at The Ohio State University, a large Level 3 academic medical center along with being a women's health NP in private practice. She also is the lead provider in public health for prenatal care and sexual health services in a Title X agency.

She has been a leader in education while making multiple speaking presentations on a variety of topics related to obstetrics and women's health. She recently spoke at the national AWHONN conference in 2019. She is a designated instructor for fetal monitoring through AWHONN. She also participates in legal review of malpractice cases.
Our staff can assist you with all your travel arrangements.
Questions? Call us at 800-422-0711.
We can assist you with all your travel arrangements. We'd be happy to help you plan your flights, hotels or tours before and/or after your cruise conference.

Cruise Itinerary
DATE
PORT OF CALL
ARRIVE
DEPART
Fri Aug 09
Seattle, Washington

-
4:00 pm
Sat Aug 10

*

At Sea - Cruising

-
-
Sun Aug 11
Sitka, Alaska

10:00 am
6:00 pm
Mon Aug 12
Skagway, Alaska

8:00 am
8:00 pm
Tue Aug 13
Juneau, Alaska

1:00 pm
9:00 pm
Wed Aug 14

*

At Sea - Cruising

-
-
Thu Aug 15
Victoria, British Columbia

5:00 pm
10:00 pm
Fri Aug 16
Seattle, Washington

6:00 am
-
*
Tentative course schedule, actual class times may differ.
Ports of Call
Seattle, Washington - Sailing out on a cruise from Seattle? Make sure you spend a few a days in the beautiful Emerald City. If you're a nature lover, this jewel in the Pacific Northwest is the perfect place for you to explore ahead of your cruise vacation. Though it offers plenty of metropolitan delights — think great restaurants, bars, a ton of shopping and lots (and lots) of hip coffee shops — Seattle is a big city with a wild, great-outdoors soul. It's surrounded by ancient forests, sprawling public parks and, of course, the misty Puget Sound, where you can slow-moving tugboats, sleek kayaks and the occasional pod of whales. Head to Discovery Park for beautiful views of the Olympic and Cascade mountain ranges or visit the Olympic Sculpture Park near Elliott Bay. And if you're craving a drink and a tasty bite to eat, head to one of Seattle's many rooftop bars and take advantage of those extra-long northern summer days while you sip local brews and expertly crafted cocktails.
At Sea - Cruising - Cruising
Sitka, Alaska - Sitka truly offers the best of Alaska. Its small-town appeal stems from a unique blend of Russian, Tlingit and American history. Its snow-capped peaks and volcanic Mount Edgecumbe pose among the state's most postcard-worthy scenes. And its rare wildlife astounds, from Saint Lazaria Island's orange-beaked puffins to Alaska Maritime Refuge's 40 million seabirds. This is off-the-path Alaska, where you can kayak Sitka Sound alongside swimming sea otters or fly-fish for the world's biggest halibut. Whether it's hiking Baranof Island trails or listening to tribal stories passed down for generations, in Sitka the midnight sun never sets on adventure.
Skagway, Alaska - The tiny town of Skagway still looks like it did during the Klondike Gold Rush over 100 years ago— and today it remains an outpost for thrilling Alaskan adventure. An old-time street car ride along bustling Broadway Street reveals well-preserved buildings, including the state's oldest hotel. You can see engraved walrus tusks at the Corrington Museum, or get lost in riveting historical reenactments around town. If outdoor adventure is more your thing, there are plenty of ways to amp up the adrenaline, from sledding with Alaskan Huskies on Laughton Glacier to rafting Lynn Canal, the longest fjord in North America.
Juneau, Alaska - You can't get to Juneau easily without a sprint by air or by sea. But once you arrive you'll find majestic views and rich culture in every corner. With its snowcapped mountains, misty rainforests, massive glaciers and bounty of wildlife, Alaska's remote state capital is the perfect place to dive into nature. Framed by Mount Juneau and Mount Roberts, the city's picturesque downtown area offers centuries-old bars, boutique shops and historic landmarks. For a taste of the local culture, visit the historic district and the Alaska State Museum. And for outdoor thrills, you can take your pick of activities ranging from whale watching in Auke Bay Harbor to tundra trekking over Mendenhall Glacier, and even try your hand at gold panning in Last Chance Basin.
Victoria, British Columbia - Though Toronto and Vancouver are the more famous Canadian destinations, it's high time for the sophisticated and beautiful city of Victoria, British Columbia (BC) to have its big moment. The quaint charm and English manners of Victoria will take you back in time to the days of British occupation in the 19th century. Victoria is known as "the garden city" for its lushness and its commitment to keeping the city beautiful. Head to Butchart Garden or Beacon Hill Park to enjoy nature during your time in port.

Of course, a little history lesson is another must while on a cruise to Victoria, BC. Tour the expertly maintained Craigdarroch Castle and the Parliament Buildings, or stop in the Royal BC Museum, a natural history museum dedicated to the history of human settlement in the region. There's also the Emily Carr House, a museum dedicated to the life and works of the famous painter, Emily Carr. Victoria exudes an intellectualism where art galleries and afternoon tea await you, but so do long bicycle rides along the seafront. Stylish cafes and restaurants are modernizing the city, all while maintaining its signature look: something straight out of a postcard.

Non-Americans/Canadians, please Click Here to determine if you'll need a visa to board this cruise, which visits Canada
Our staff can assist you with all your travel arrangements.
Questions? Call us at 800-422-0711.
We can assist you with all your travel arrangements. We'd be happy to help you plan your flights, hotels or tours before and/or after your cruise conference.
SHORE EXCURSIONS
Please note that our shore excursions are operated separately and
independently of those offered by the cruise line.
©2019 - University at Sea®