University at Sea®
5700 4th Street North
St. Petersburg, FL 33703
E-Mail Us
Office Hours
Monday - Friday
9:00am - 5:00pm EST
Saturday
10:00am - 2:00pm EST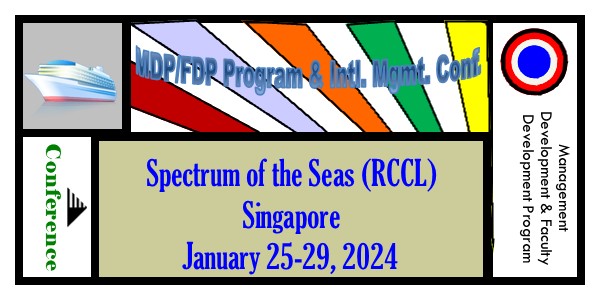 Management and Faculty Development: A Comprehensive Workshop and International Conference on Leading, Managing, and Marketing Successful Organizations through Real-Life Cases and Practices
4-Night Penang & Phuket Cruise
Round-trip Singapore, Singapore
January 25 - 29, 2024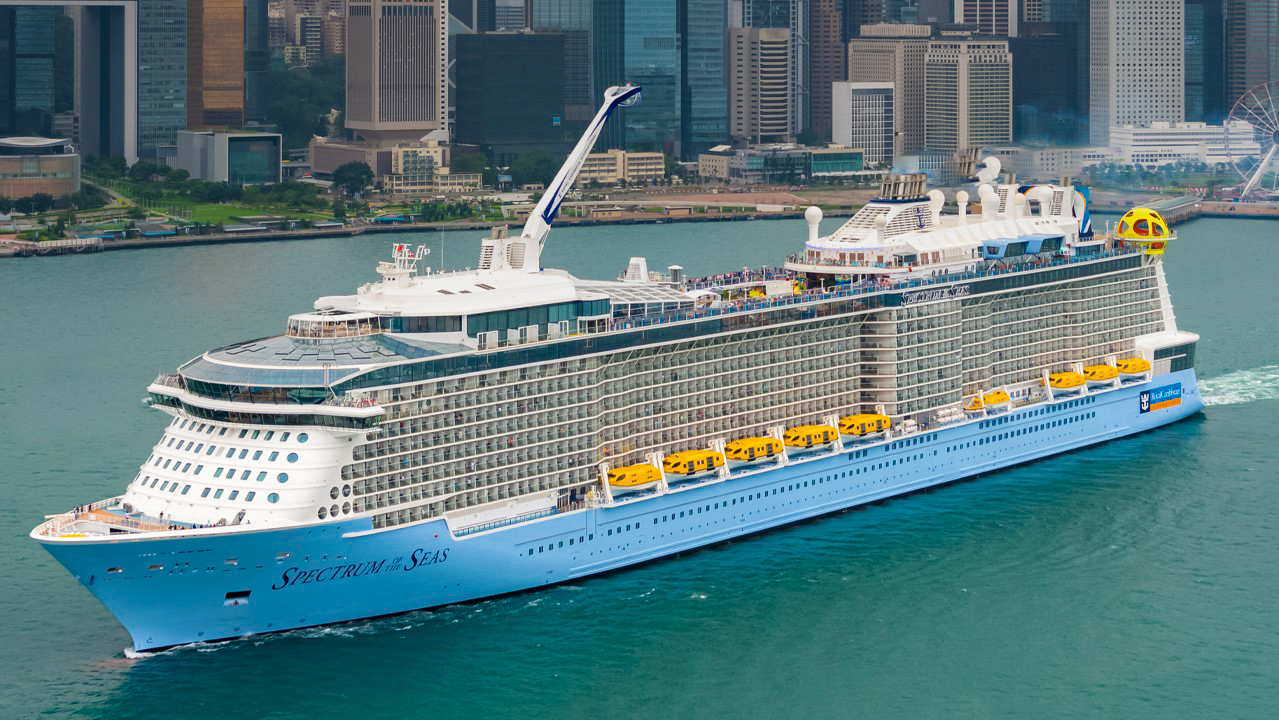 Program Purpose / Objectives
Note that the cruise is priced for TWO people in a room, and includes taxes and gratuities!
Don't forget to send your conference presentation papers to Dr. Chandra at chandra@uhcl.edu!
Day 1: (1:30pm - 4:00pm PLUS Evening Cocktail & Networking Reception)
Registration Pickup: 1:30-3:00pm
Session (2:30-4:00pm):
"Meet the Editor-in-Chief-- Learn strategies on how to get published in high-impact journals"

Presentation by the Editor-in-Chief of Hospital Topics journal, the oldest journal in the healthcare administration field (over 100 years in existence)
If interested, bring your article/work in progress for a one-on-one discussion on strategies and recommendations;

Cocktail and Networking Event
Day 2: (8:30am - 1:30pm)
Leadership Workshop - Day 1:

Discussions on assignments sent pre-departure
International Conference Presentations

Selected accepted research papers and case studies will be presented by the conference attendees
Each paper will be given a 12-minute presentation, plus 3-minute Q&A time

Day 3 (All Day)
Self-paced/Independent Networking Day
Meet the Editor-in-Chief for one-on-one discussion about your research (based on availability)

Day 4 (8:30am - Noon; 2:00-4:00pm)
Leadership Workshop
International Conference
Selected research papers and case studies by the conference attendees shall be presented.
Wrap-up and discussion - Valedictory/Closing Remarks

E-Certificates will be sent via email to the presenters within a month after the conclusion of the conference.

Workshop Topics include:

Recruiting and Managing Talent
Leading and Promoting from Within
Management and Leadership Styles - Global Perspectives
The "Art and (Social) Science" of Making Effective Leadership Decisions
Building Effective Networks
The Pitfalls of NOT knowing yourself
Leadership in the Era of AI
Leadership for Innovation
Team-Building--Strategies
Case-Based Activities and Exercises
Conference Sessions generally take place on days at sea (as itinerary allows), giving you plenty of time to enjoy your meals, evenings and ports of call with your companion, family and friends.
IMPORTANT NOTE: All conferees, their families, and guests must book their cruise within the University at Sea® meeting group through University at Sea® at 800-926-3775 or by registering online. This ensures our company can provide conference services and complimentary social amenities to all meeting participants and their guests. Thank you for your cooperation.
Faculty
Ashish Chandra, MBA, PhD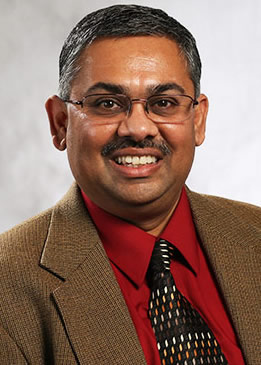 Professor Ashish Chandra is a Professor of Healthcare Administration, College of Business at the University of Houston-Clear Lake (UHCL), Houston, Texas, USA where he also served as the Department Chair for over four years at UHCL. All together Dr. Chandra has over 20 years of university level teaching experience in the U.S. He is a well-recognized healthcare administration academician internationally and serves on the academic advisory board of several educational institutions in Turkey and India. He has also provided over a dozen Management Development Program, Faculty Development Programs, and professional consulting services to several healthcare and business organizations in the United States, India, Turkey, and aboard cruise ships. He actively served on the board of directors of several professional and community organizations in the United States. Over the past four years he has served as the Course Director and Speaker of five Continuing Education Programs for health professionals.

Dr. Chandra is a prolific researcher and has 75 publications in refereed journals, two edited books, ten book chapters, and over 250 publications in conference proceedings. He is an Executive Editor of the journal Hospital Topics (the oldest journal in healthcare administration field - almost 95 years in existence). He has served as the President of FOUR major international academic organizations - the Business and Health Administration Association; the Association of Collegiate Marketing Educators; the MBAA International; and the Federation of Business Disciplines. He has also served as the Program Chair of over a dozen major international conferences, held in U.S., India, Turkey, and U.K. as well as aboard cruise ships in the Caribbean, Alaska, Baltics, and Mediterranean.

Professor Chandra has received numerous awards and recognition related to teaching, research, and service throughout his career, including the 2017 Excellence in Teaching Award by the National Society for Leadership Success; 2015 Outstanding Professor Award given by the University of Houston - Clear Lake Alumni Association; 2012 American College of Healthcare Executives Service Award; 2011 Outstanding Educator Award from the Association of Collegiate Marketing Educators; to name a few. He also has the distinct honor of being the Commencement Speaker at the December 2018 graduation ceremony of the University of Houston – Clear Lake. The URL link to Dr. Chandra's commencement speech is below. Please cue to minute 32 of the video link in case you just want to see Dr. Chandra's speech.
URL to speech https://www.youtube.com/watch?v=HpwOooexSYA&t=2984s
Rajendra Kumar Pandey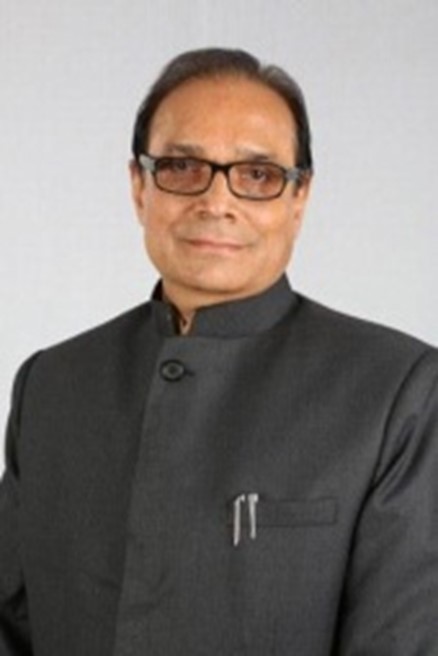 Prof. Pandey has more than 43 years of teaching and research experience including over 30 years of administrative experience in higher education.

Professor Pandey has served in various administrative positions including Vice Chancellor, Amity University Raipur; Vice Chancellor, IMS Unison University, Dehradun; President NIIT University, Neemrana; Founder Vice Chancellor, ITM University Gwalior; Director, University Institute of Technology, Director, Institute of Physics and Electronics: Director, University Computer Centre; Director, Research and Development etc.

Professor Pandey has played leading role as an Institution builder. He has developed several new academic programs at Amity University Chhattisgarh, IMS Unison University, Dehradun; NIIT University Neemrana; ITM University, Gwalior and Bhopal University, Bhopal. Prof. Pandey successfully proposed and implemented several Corporate sponsored programs at the MBA and B Tech level as well as programs on data science, business analytics and cyber security, M Tech Programs in Nanotechnology, materials science, computer science, electronics etc.

Professor Pandey has been a distinguished researcher and academician. His research work has been extensively cited with a SCI index of over 2100. He has authored one book for Marcel Dekker, USA, edited a proceeding for Elsevier, USA, one proceedings for Materials Today USA, published one review, over 110 original research papers in international journals of repute, and presented more than 200 papers in National and International Conferences as invited/keynote speaker in India and abroad.

Professor Pandey's research has received international recognition. He has been invited as Visiting Professor, Senior JSPS Fellow, UNESCO-ICTP visiting Scientist, Course Director and invited Speaker to several Universities and organizations in Japan, U.S.A., Italy, Singapore, Malaysia etc.

Prof Pandey is the recipient of the prestigious Platinum Jubilee Lecture Award during the 94th Session of the Indian Science Congress, at Annamalai Nagar, January 3-7, 2007. He was elected as the President of the Materials Science Section, Indian Science Congress, 2005-06. Prof. Pandey is a Fellow of the Institution of Electronics and Telecommunication Engineers, India.

Prof Pandey has supervised 26 doctoral students, completed 18 research projects as principal investigator. He has also been the coordinator of the prestigious Special Assistance program, the COSIST program, and two Innovative Programs in Nanotechnology and Electronics funded by the UGC, New Delhi. Prof Pandey is a member of the expert panel for the Technology Angel Programme of the Department of Scientific and Industrial Research, Ministry of Science and Technology, Government of India, New Delhi. He has also served as Consultant to several Industries.
Our staff can assist you with all your travel arrangements.
Questions? Call us at 800-422-0711.
We can assist you with all your travel arrangements. We'd be happy to help you plan your flights, hotels or tours before and/or after your cruise conference.

Cruise Itinerary
DATE
PORT OF CALL
ARRIVE
DEPART
Thu Jan 25
Singapore, Singapore

-
4:30 pm
Fri Jan 26
Penang, Malaysia

2:30 pm
9:00 pm
Sat Jan 27
Phuket, Thailand

8:00 am
8:00 pm
Sat Jan 27

*

At Sea - Cruising

-
-
Sun Jan 28
Singapore, Singapore

7:00 am
-
*
Tentative course schedule, actual class times may differ.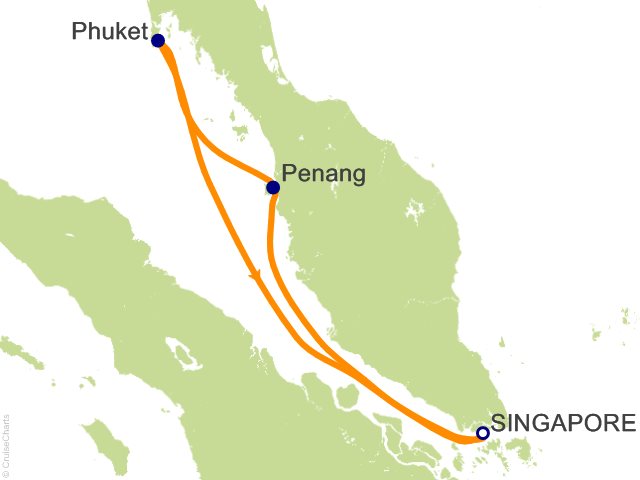 Ports of Call
Singapore, Singapore - This diamond-shaped island just off the coast of Malaysia gleams with skyscrapers in its business district, but as you delve more deeply into this city-state, you'll uncover a delightful mix of cultures, religions, ancient treasures along with traces of its British colonial perios that combine to form a unique, Singaporean identity. The cultural fusion is perhaps best expressed in Singapore's unofficial language, Singlish, a unique patois of English, Chinese and Malay.
Penang, Malaysia - Often called the "Pearl of the Orient," this northern gateway to Malaysia is the country's oldest British settlement. Although best known for its breathtaking beaches, sites such as Khoo Kongsi, a well-preserved ancestral Chinese clan house, and the Butterfly Farm, the world's first tropical live butterfly exhibition are among the must-sees on the list for this amazing destination. You can also visit one of two great Buddhist temples here: Kek Lok Si Temple, which includes a a tortoise sanctuary or Wat Chayamangkalarm, home to an enormous statue of the reclining Buddha.
Phuket, Thailand - Phuket is Thailand's largest and most visited island, known for its stunning scenic beauty and gorgeous beaches lined with palm trees, plus fabulous coves and bays. Water sports include sailing, diving, and snorkeling. Golf enthusiasts will love the championship courses, while nature lovers will be thrilled by the tropical forests and waterfalls. Tour historic mansions and top off the day enjoying the extensive nightlife.
Our staff can assist you with all your travel arrangements.
Questions? Call us at 800-422-0711.
We can assist you with all your travel arrangements. We'd be happy to help you plan your flights, hotels or tours before and/or after your cruise conference.
SHORE EXCURSIONS
Please note that our shore excursions are operated separately and
independently of those offered by the cruise line.
©2019 - University at Sea®