University at Sea®
5700 4th Street North
St. Petersburg, FL 33703
E-Mail Us
Office Hours
Monday - Friday
9:00am - 5:00pm EST
Saturday
10:00am - 2:00pm EST

Mental Health from Childhood through Adulthood & Family Medicine
10-Night Best of Italy & Croatia Cruise
from Venice (Ravenna), Italy to Civitavecchia (Rome), Italy October 18 - 28, 2024

16 CE Credits for Psychologists
16 ASWB ACE Credits
16.0 AMA PRA Category 1 Credits™
16 ACPE Credits
16.0 Contact Hours

Target Audience
Psychologists, Social WorkersPhysicians, Physician Assistants, Nurses, Nurse Practitioners, Pharmacists
Program Purpose / Objectives
Participants will learn from the latest guidelines and the speakers experience how to address common and not so common illnesses. The learner will have an expanded awareness of considerations which they may care to implement in the care of the patient.
Topics:
A Brief Look at the History of Medicine: Can the Dead Teach the Living?

Discover that challenges we currently face today are not so new.
Identify competent and compassionate approach to challenging clinical scenarios

Dermatologic Emergencies and Urgencies

Better Identify patients with life threatening skin disorders

Diagnostic Dilemmas: What Does This Patient Have? Case Files

Diagnose those with protean symptoms or signs, with an emphasis on life threatening, catastrophic disorders

"Serenity Now": Caring for Addicts and their Families

Recognize opportunities to intervene in helping patients and their families who suffer from addiction

The Latest UTI Guidelines - What's New?

Diagnose and treat those with urinary tract infections

Office Evaluation of Abdominal Pain

Interpret the subtle symptoms and signs of serious abdominal pain

The Secret in the Care of the Patient - Without Getting "Your Hands Cut Off"

Discover how to avoid malpractice by choosing good practices which will be clearly identified using concrete examples

Healthcare Stories

Appreciate the privilege inherent in caring for our patients and how it strengthens feelings of self-worth and joy

Additional Topics and Objectives Under Development
Conference Sessions generally take place on days at sea (as itinerary allows), giving you plenty of time to enjoy your meals, evenings and ports of call with your companion, family and friends.
IMPORTANT NOTE: All conferees, their families, and guests must book their cruise within the University at Sea® meeting group through University at Sea® at 800-926-3775 or by registering online. This ensures our company can provide conference services and complimentary social amenities to all meeting participants and their guests. Thank you for your cooperation.
Faculty
Gil Lichtshein, MD, FAPA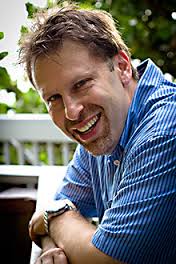 Courtesy Assistant Professor of Psychiatry
University of Florida School of Medicine Department of Psychiatry, Gainesville, FL
Voluntary Assistant Professor of Psychiatry and Behavioral Sciences
University of Miami Miller School of Medicine Department of Psychiatry, Miami, FL
Affiliate Clinical Assistant Professor of Clinical Biomedical Sciences
Charles E. Schmidt College of Medicine, Florida Atlantic University, Boca Raton, FL Dr. Gil Lichtshein is Board Certified in General and Child and Adolescent Psychiatry and is a Fellow of the American Psychiatric Association and American Academy of Child and Adolescent Psychiatry. His clinical practice in Boca Raton, FL specializes in a variety of disorders including mood disorders, bipolar disorder, depression, anxiety disorders, obsessive compulsive disorder (OCD), Autism Spectrum Disorders and attention deficit disorders (ADD/ADHD). He also performs forensic evaluations which involves psychiatry and the law.

He also is also a TMS and Esketamine practitioner. TMS (Transcranial Magnetic Stimulation) is a non-pharmacological, non-invasive form of neuromodulation which uses highly focused, MRI-strength alternating magnetic pulses to target the brain in those areas where under-activity or dysfunction is linked to depression or other neuropsychiatric disorders. Esketamine is the only FDA-approved nasal spray for treatment resistant depression and is an NMDA receptor antagonist that is believed to work differently by acting on a pathway in the brain that affects glutamate.

He also in on faculty at the Florida Atlantic University Charles E Schmidt College of Medicine and teaches a Foundation of Medicine course to first and second year medical students which teaches students the skills in performing history and physical exam on patients.
Richard Colgan, MD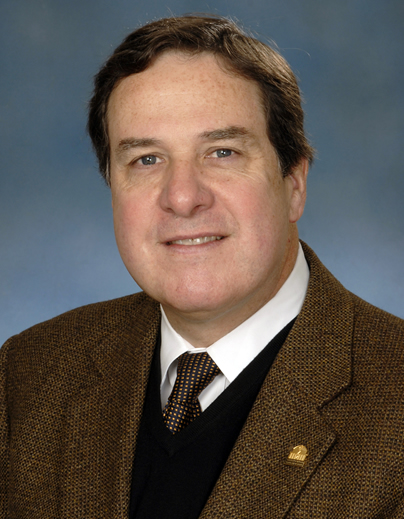 Professor and Executive Vice Chair
Department of Family and Community Medicine
University of Maryalnd School of Medicine
Director Maryland Area Health Education Center
Director Executive Health
Dr. Colgan's career has been marked by a number of significant leadership initiatives and awards for teaching excellence, many coinciding with his 20-year tenure at the University of Maryland School of Medicine. As a professor of family and community medicine at the University of Maryland School of Medicine, he also serves as executive vice chairman. Dr. Colgan has served as lead investigator on many research projects, including the Medical Student Experience with Primary Care Physicians, the Patient Centered Medical Home, and Care for the Underserved in Maryland, funded by a grant from the U.S. Department of Health and Human Services Health Resources and Services Administration. He has authored more than eighty publications.

Dr. Colgan has been listed in Best Doctors in America, was chosen by the School of Medicine's student body as its nominee for the Association of American Medical Colleges' annual humanism award, and was inducted into the school's Humanism Honor Society as well as Alpha Omega Alpha. In 2008, he was awarded the American Medical Student Association's Golden Apple clinical faculty teaching award by the University of Maryland School of Medicine class of 2008.

Dr. Colgan is a colonel in the Maryland Defense Force, serving the state of Maryland as a volunteer physician in the 10th Medical Regiment. He is the author of two books: Advice to the Young Physician: On the Art of Medicine and Advice to the Healer: On the Art of Caring, both published by Springer. He was recently selected to direct the Maryland Area Health Education Center, the School of Medicine's "Mini-Med School" and "Mini-Med School for Kids" programs, providing medical information to members of the local community. He also is the Director of the School of Medicine's Executive Health Program.
Our staff can assist you with all your travel arrangements.
Questions? Call us at 800-422-0711.
We can assist you with all your travel arrangements. We'd be happy to help you plan your flights, hotels or tours before and/or after your cruise conference.

Cruise Itinerary
DATE
PORT OF CALL
ARRIVE
DEPART
Fri Oct 18
Venice (Ravenna), Italy

-
5:00 pm
Sat Oct 19
Trieste, Italy

8:00 am
6:00 pm
Sun Oct 20

*

At Sea - Cruising

-
-
Mon Oct 21
Zadar, Croatia

8:00 am
5:00 pm
Tue Oct 22
Dubrovnik, Croatia

8:00 am
9:00 pm
Wed Oct 23
Split, Croatia

8:00 am
6:00 pm
Thu Oct 24
Brindisi, Italy

8:00 am
5:00 pm
Fri Oct 25
Kotor, Montenegro

8:00 am
5:00 pm
Sat Oct 26

*

At Sea - Cruising

-
-
Sun Oct 27
Salerno, Italy (Amalfi Coast)

8:00 am
5:00 pm
Mon Oct 28
Civitavecchia (Rome), Italy

6:00 am
-
*
Tentative course schedule, actual class times may differ.
Ports of Call
Venice (Ravenna), Italy - Located on the Adriatic coast in North-East Italy, Ravenna was briefly the capital of the Roman Empire and later the Italian capital of the Byzantine Empire. During this time, incredible mosaics were constructed throughout the city. Described as a symphony of color in Dante's Divine Comedy, Ravenna's well-preserved mosaics are some of the finest remaining in the Western world.
Trieste, Italy - Tucked away in the northeast corner of Italy and bordering nearby Croatia and Slovenia, Trieste is a magical port city with the romance of Venice without sacrificing an off-the-beaten-path vibe. You might overlook Trieste in favor of the big three: Rome, Florence, or Naples, but you'd be missing out. Trieste has gained popularity with vacationers and honeymooners in recent years for its crystal Adriatic beaches and elegant Austrian-Hungarian architecture.

Still, Trieste is a fully Italian port city, complete with delicious local seafood, a charming Old Town, and a stunning open-air piazza facing the sea. You'll experience the feeling of being torn between two worlds: the slow, leisurely pace of port city life and the beautiful neoclassical churches and cathedrals that remind you that Trieste isn't as sleepy as it appears.
At Sea - Cruising - Cruising
Zadar, Croatia - Zadar is blessed with beautiful natural surroundings. The city faces an Adriatic archipelago that is one of the best sailing areas in the world. With its mild winters and warm summer, Zadar offers inhabitants and visitors an excellent environment for work and leisure.

Zadar is bordered by four national parks: the untouched Kornati Islands, the breathtaking Velebit mountains, the winding Krka River and the peaceful Plitvice Lakes. Other natural sites include the canyon of the river Zrmanja and the caves at Cerovac. These places are ideal for swimming, diving, boating, surfing, tracking, climbing and even skiing.
Dubrovnik, Croatia - Thick 16th-century stone walls encase the entire Old Town of Dubrovnik. But there are no boundaries on the endless adventures you'll discover among its orange-roofed ramparts. With a made-for-TV appeal— Game of Thrones was actually filmed here— the city commands your attention with the perfectly preserved Rector's Palace, elaborate Onofrio's Fountain, and baroque St. Blaise's Church, named after the city's patron saint. You can browse museum collections showcasing Croatian artwork, period furniture and shipbuilding traditions. Stand in awe of the Franciscan Monastery library's 30,000 volumes. Or to get your heart pumping, go cliff diving into the sea and kayak crystal blue waters, with the 'Pearl of the Adriatic' shimmering in the distance.
Split, Croatia - The second largest city in Croatia, Split has many attractions but is best known for the many historical landmarks found within and around the walls of Diocletian's Palace and the 1700-year old harbour beneath it. The Old Town which comprises the palace is in a remarkable state of preservation. In addition, the Split-Dalmatia County has numerous museums, old churches and other archeological sites which make it an important cultural attraction. History, culture, scenic countryside and the sunny weather make Split a sought after destination for vacationers and water sports lovers.
Brindisi, Italy - Brindisi, known from Roman and medieval times as the Gateway to the East, contains a charming waterfront and ancient harbor, dotted with Roman ruins and medieval castles. The city center is filled with palm-tree-lined boulevards, seaside promenades, local markets, restaurants, and cafes.

Brindisi's architecture is a unique mix of historic and contemporary, including churches and castles. In addition, beautiful beaches, like Lido Azzurro and Torre Guaceto, are also close by and will offer a great place to relax.

Brindisi is located on the Southern Adriatic coast and is one of the largest cities in Italy's Apulia region.
Kotor, Montenegro - Looking at a map of Europe, you might be forgiven for missing Kotor — a tiny port in the already-tiny country of Montenegro. But from the moment your Kotor cruise docks, you'll enter a larger-than-life world of mighty forts and towering sea cliffs, the air filled with the refreshing smell of the ocean. On a Mediterranean cruise, you can explore the attractions inside Kotor's fortified Old City, one of the Mediterranean's best-preserved medieval towns. Don't miss the Cathedral of St. Tryphon, an ornate church first consecrated in 1166. Then, scale St. John's Fortress — the hilltop fortifications, dating back to the 6th century, offer the best views of the city, the harbor and the surrounding mountains.
Salerno, Italy (Amalfi Coast) - Framed by Mount Vesuvius along a dramatic skyline, the 2,800 year-old port city of Naples is chock full of historical sites, churches, and museums that make it an incredible place for you to explore. And in the region where pizza was first invented, you know the food is going to be incredible. Just 35 miles down the coast, Salerno offers you a rich history but also boasts a marvelous collection of parks, natural wonders, and unique vantage points to take in the beauty of the Tyrrhenian Sea. Two cities. One incredible stretch of Italian coastline.
Civitavecchia (Rome), Italy - Extraordinary architecture, millennia of turbulent history, magnificent basilicas concealing unimaginable riches, and ornate fountains splashing at the heart of sun-drenched piazzas are just some of the many reasons to visit Rome. Art greets you on every corner, from elaborate statues to delicate frescoes. Stroll the ancient center and history comes to life as you explore the Colosseum, the Pantheon and the Roman Forum. Enjoy Italian café culture in Trastevere, where you can wander the narrow streets and soak up a sense of la dolce vita, or throw a coin into the baroque Trevi Fountain to guarantee your return to this vibrant, intoxicating city.
Our staff can assist you with all your travel arrangements.
Questions? Call us at 800-422-0711.
We can assist you with all your travel arrangements. We'd be happy to help you plan your flights, hotels or tours before and/or after your cruise conference.
SHORE EXCURSIONS
Please note that our shore excursions are operated separately and
independently of those offered by the cruise line.
©2019 - University at Sea®